Deck:
Transmission cost allocation, the worth of the grid, and the limits of ratemaking.
Author Bio:
Bruce W. Radford is publisher of Public Utilities Fortnightly .
Transmission cost allocation, the worth of the grid, and the limits of ratemaking.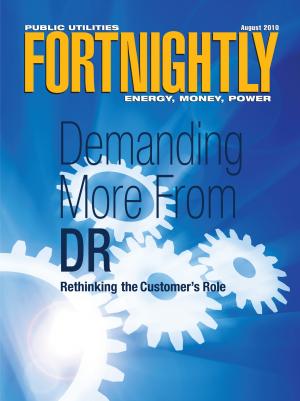 A year ago this month, when Judge Richard Posner and his 7th Circuit court of appeals upheld a challenge from state utility regulators in Illinois and Ohio, and tabled FERC's plan for PJM to spread the $6.6-billion cost of some 18 new extra-high-voltage (EHV) transmission projects across the entire RTO footprint, from the Jersey shore to Chicago's suburbs, the judge exposed what now has become the single most important policy rift in the electric utility sector: How to decide who benefits and who should pay for the cost of new transmission lines designed to serve customers situated across a broad swath of multiple utility service territories.
But while Judge Posner sent this most important question back to the commission for a rethink, he took pains to explain that FERC need not recalculate costs "to the last penny," as traditional ratemaking would imply.
In fact, the judge left room for FERC to reinstate the original scheme, provided that after collecting more evidence, the commission could articulate a plausible case to show that with region-wide cost sharing, known as "socialization" or "postage-stamp" allocation, Illinois and Ohio ratepayers would gain benefits from grid expansion roughly commensurate with the higher costs they'd be paying, and so would not fare appreciably worse than ratepayers residing east of the Alleghenies where all of the projects would be built.
But with the evidence now in, FERC's policy is looking a bit tenuous. Opponents would tie cost responsibility to grid power flows. They suggest that socialization would shift over $2 billion in costs unfairly from eastern to western reaches of the PJM region. By contrast, FERC supporters believe that grid expansion creates certain region-wide intangible benefits as a counterbalance, but courts don't much like taking arguments on faith.
FERC's original ruling had come not from evidentiary findings, but simply by ratifying a settlement agreement. (See Opinion 494, April 19, 2007, 130 FERC ¶61,233.) Yet, it reflected the idea that EHV transmission lines ( e.g., 500 kilovolts and above) yield benefits across wide regions, such as greater carrying capacities, reduced line losses, and better access to distant and cheaper generating plants, making power markets more vibrant. Also, a joint United States-Canada task force found that 500- and 765-kV lines had stopped the spread of cascading faults and outages during the 2003 August blackout, showing that EHV lines protect consumers from economic losses stemming from region-wide outages.
Nevertheless, the case on remand raises certain red flags.
First, of the 18 new EHV projects in question in the 7th Circuit appeal, it now appears that the very largest were approved by PJM during the years 2007-09 through its RTEP regional transmission planning process primarily to offset future gen plant retirements in New Jersey, and lessen the risk of reliability violations in the next few years in the Baltimore-Washington corridor. (Fig. 1 shows the six biggest grid projects at issue in the remand case, representing a combined