Deck:
Three CEOs, three business models, one shared outlook.
Three CEOs, three business models, one shared outlook.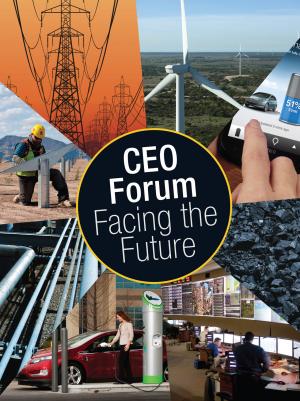 Ask any three people to tell you their hopes and dreams, and chances are you'll hear three very different narratives. For instance, pick the CEOs of three completely different kinds of utility companies— i.e., a large investor-owned utility, a wholesale generator, and an independent system operator—and you're certain to get completely different viewpoints, right?
Maybe not.
The executives we interviewed for Fortnightly's 2012 CEO Forum represent companies with three radically different business models and roles in the market.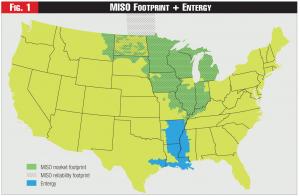 • John Russell , CEO of CMS Energy, brings the viewpoint of a regulated utility company, Consumers Energy in Michigan, and its affiliates;
• David Crane leads NRG Energy, which operates one of the country's largest power plant fleets, and also owns the Reliant Energy competitive retailer in Texas and the new eVgo electric vehicle network; and
• John Bear runs the Midwest Independent Transmission System Operator (MISO), whose footprint soon will extend from the Canadian border to the Gulf of Mexico—assuming Entergy succeeds in joining the ISO.
Coming from such different directions, each CEO brings some rather different opinions and perspectives. But despite those differences, they share a remarkably similar outlook on the future— i.e., they're concerned about new EPA regulations and potential over-reliance on cheap natural gas; they view renewable energy as an increasingly important part of the energy mix; and they're paying close attention to electric vehicles as a possible game changer for the U.S. utility industry.
They also are facing future uncertainties with an optimistic view on the opportunities ahead.
John Bear: President & CEO, MISO
Fortnightly: Please tell me about recent changes in the MISO footprint, most notably the addition of Entergy. What's driving it, and what does it mean for MISO members and customers?
John Bear, MISO: A large entity like Entergy looks at the value proposition and sees an advantage in being part of a large independent system operator like MISO. Entergy estimates they'll gain $1 billion of value over 10 years. And Entergy is a good fit for MISO because they bring geographic diversity. Their weather is different, and their load peaks at a different time than it does in states like Michigan or Minnesota. And in terms of fuel diversity, Entergy has a different generation mix than the overall MISO market, with more gas and nuclear generation.
Expanding the MISO footprint helps us manage risks, because we can consolidate balancing authority into a regional view. That allows us to improve reliability and efficiency.
We estimate it's worth about $524 million a year in value to MISO, because of greater scale, lower administrative costs, and other benefits that increase when Entergy joins. That value will go to consumers in both the Entergy region and our current footprint.
In the past couple of years two other large members joined MISO—MidAmerican Energy and Dairyland Power Cooperative—along with some smaller utilities. Regional transmission organizations have become an attractive option, especially with the proliferation of NERC criteria, wholesale