Generation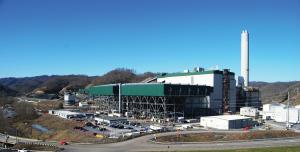 Panda Energy awarded a $300 million turnkey contract to Siemens and Bechtel Power to supply the Panda Temple power project, a 758-MW gas-fired, combined-cycle facility in Temple, Texas. The order includes a long-term service agreement. Siemens will deliver the Siemens Flex-Plant 30 power island, including two gas turbines, one steam turbine, three generators, and instrumentation and control systems. Bechtel will be responsible for balance-of-plant engineering and procurement as well as facility installation, construction, and commissioning. Startup is scheduled for 2014.
Dominion Virginia Power placed the Virginia City Hybrid Energy Center in southwest Virginia into commercial operation in July, on budget and on schedule following four years of construction. The $1.8-billion circulating fluidized bed (CFB) project uses coal, waste coal, and biomass to generate 585 MW. Dominion says the plant is among the cleanest U.S. coal-fired power generators, with one of the nation's strictest air permits.
Corrections officials dedicated a landfill gas-fired cogeneration plant installed by Johnson Controls at the State Correctional Institution at Laurel Highlands. The Pennsylvania facility burns gas from the nearby Mostoller landfill to eliminate the prison's need to use coal-fired boilers. Excess electricity produced by the plant is sold into the power grid. In addition to the cogeneration plant, Johnson Controls implemented a number of facility upgrades to optimize energy and water use, including roofing, lighting, windows, plumbing, and hot water tank upgrades.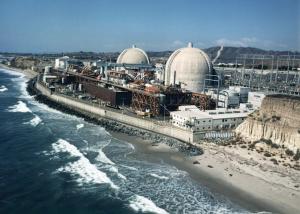 The City of Covington, Tenn., contracted PHG Energy to install biomass gasification equipment and technology for a $2.25 million waste-to-energy system using a range of waste fuels. The biomass gasification system will be built adjacent to Covington's wastewater treatment plant, converting approximately 12 tons of waste per day—primarily woody biomass—into energy. Biosolids from the treatment plant also are being investigated as a possible fuel source. PHG's technology uses downdraft gasification technology with thermal oxidation equipment and a 125-kW organic Rankine cycle generator to produce electric power. PGH Energy says emissions from the system will be comparable to the use of natural gas.
Southern California Edison (SCE) received the Nuclear Regulatory Commission (NRC) Augmented Inspection Team report regarding the unusual degradation of steam generator tubes in the San Onofre Nuclear Generating Station (SONGS) Units 2 and 3. The report says the tube-to-tube contact arises from excessive vibration of the tubes in certain areas of the steam generators, resulting from a combination of factors, including steam velocity, moisture content of the steam, and effectiveness of support structures. The report notes that SCE plant operators responded in a manner that protected public health and safety, and that the commission's onsite inspectors observed conservative decision-making and the appropriate questioning attitude displayed by the operators during the event. SCE continues to work on its response to the commission's confirmatory action letter, the formal step in the process of restarting Units 2 and 3. Both SONGS units are currently shut down for inspections, analysis and testing.
Ocean Power Technologies (OPT) and Lockheed Martin agreed to jointly develop a 19-MW wave-energy project off the coast of Portland in Victoria, Australia. This is one of the largest wave-energy projects announced to date, and will