Deck:
Superstorm disruption calls for a new utility architecture.
Author Bio:
Mani Vadari  (mani.vadari@moderngridsolutions.com) is founder and president of Modern Grid Solutions, which provides consulting and training services.  Gerry Stokes  (gstokes@bnl.gov) is an associate laboratory director at Brookhaven National Laboratory. The authors acknowledge the contributions of Stephanie Hamilton ( shamilton@bnl.gov), smart grid R&D manager at Brookhaven National Laboratory.
Superstorm disruption calls for a new utility architecture.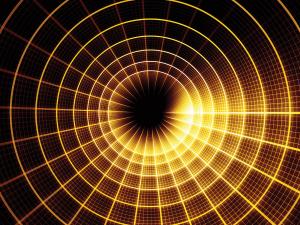 Just a couple of months ago, the U.S. Army commissioned its first grid-tied microgrid. This microgrid, at Fort Bliss in Texas, enables the integration of renewable resources and energy storage, and is designed to reduce overall greenhouse gas emissions and energy costs while providing the capability to operate independently of the electric utility grid when needed to provide energy security. 
Of late, microgrids are getting a lot of attention, not just to support national security at military bases, but also to provide more resilient power supplies at other types of facilities, to allow for increased penetration of renewables, and other reasons. College campuses, military bases, and even corporate campuses are exploring microgrid options. This has spurred creation of new technologies and control mechanisms that allow these systems to operate in a grid-connected mode and also independently for extended periods of time. 
This article proposes a radical new concept: a top-down breakup of the distribution grid into an interconnected set of microgrids. Such an architecture would dramatically change how utilities address storm response while also delivering utilities' other mandates. We call this the "dynamic microgrid" 1 – a new concept that will move the microgrid from its present niche to a mainstream position. Dynamic microgrids have the potential to be a key element of the ultimate self-healing grid – the Holy Grail of the smart grid. They'd allow the grid to divide itself into smaller self-sustaining grids, which can then be stitched back to form the regular distribution grid.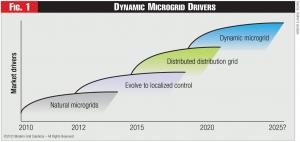 The main constraints in the move to dynamic microgrids are less technological in nature. Instead, they involve policy, regulation, and interconnection standards. This move is also fraught with implications for the utility business model and needs to be navigated carefully. However, the industry's response to major events like Superstorm Sandy demonstrates a critical need for a change – and the dynamic microgrid architecture presents a significant and credible option. 
Very Large Scale Events
There now is sound evidence to show how recent extreme weather events – i.e., superstorms – have greatly affected and degraded our economy more than ever in the past. Such events bring major disruptions to the power system and create inconvenience for everyone. Undoubtedly, the United States requires a reliable, resilient, safe, and secure electric power system to sustain our economy and ensure the smooth improvement of everything from transportation and communication to banking and industrial production. Even more vital is the need for a sustainable electric supply to our military institutions, and for meeting associated national security demands. 
These so-called "very large scale events" (VLSE) 2 destroy not only the electrical infrastructure in communities, but basically bring down the entire economy of the area, which