Renewable Energy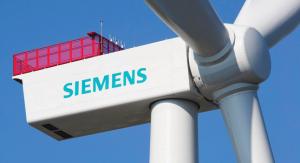 Vista Solar completed a 153-kW solar array for WestGate Church in San Jose, Calif. The system, which was designed and installed by Vista Solar, is expected to generate more than 250,000 kWh of energy each year. Vista Solar secured a $0 down, 15-year PPA which allowed WestGate to be cash-flow positive from the start. As part of the PPA agreement, Vista Solar will monitor the system for 15 years to ensure it is performing at or above expectations.
Vattenfall awarded Siemens Energy an order for 72 Model SWT-4.0-130 wind turbines for its new Sandbank offshore wind farm. The project is being erected 90 kilometers west of the island of Sylt off the German North Sea coast. A service plan for the project will generate synergy from its close vicinity to DanTysk offshore wind farm, utilizing joint operations to drive down the maintenance costs of both projects. Vattenfall has contracted Siemens to perform maintenance services on the Sandbank installations for an initial period of five years. Service operations will center on a service operation vessel (SOV) specially designed for these deployments. Construction is scheduled to commence in summer 2015.
Minnesota Power, a division of ALLETE, and the Minnesota National Guard signed a memorandum of understanding outlining plans to build a 10-MW utility-scale solar energy array at Camp Ripley, located in central Minnesota. The project will be the largest solar energy installation on military property in the state. The solar farm and backup generation will be designed and constructed to allow Camp Ripley to use the energy produced by the project during infrequent periods when the electric grid is down, providing enhanced energy security for the military site. During non-emergency operation the solar energy produced would flow into Minnesota Power's electric service territory. Projected to cost $25 million, the solar energy project could be completed in the 2015-2016 timeframe.
Renewable Energy Systems Canada (RES Canada) was selected to construct a 10-MW solar PV facility, GoldLight Solar, for Canadian Solar Solutions. Located in Georgina, Ontario in the Regional Municipality of York, construction of GoldLight Solar will begin in summer 2014 with the facility expected to be fully operational by the end of the year. Once completed, the project will provide electricity to the Ontario Power Authority under a 20-year feed-in-tariff (FIT) contract.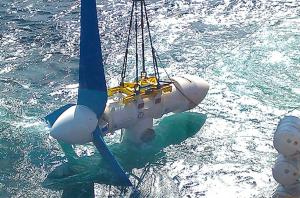 ABB was awarded a contract by Atlantis Resources Limited to provide the onshore grid connection for Phase I of the MeyGen tidal stream project in Scotland's Pentland Firth. The first 6-MW demonstration phase of the UK's first large-scale tidal array scheme will see four submerged turbines installed in the Inner Pentland Firth just north of Caithness, with first power expected to be delivered by 2016. ABB is responsible for the onshore power conversion and grid connection systems to feed the electricity into the local distribution grid. ABB's project scope includes design, engineering, supply and commissioning of the power conversion, switchgear and transformer solution as well as associated civil engineering and cabling works.
Ford Motor Company teamed up with DTE Energy to build Michigan's largest solar array at Ford World Headquarters. The project, funded by DTE Energy, will provide employees with 360 covered parking spaces and 30 charging stations for plug-in electric vehicles. The solar canopy will have capacity to generate just over 1 MW. DTE Energy will construct, operate and maintain the carport for 20 years. Construction began in September and will be completed in early 2015.
Transmission & Distribution
GE's Digital Energy business and the City of Aberdeen (Mississippi) will implement GE's Solutions as a Service (SaaS) technology. SaaS is a cloud-based, fee-for-service grid management system that enables small- and mid-market utilities to build modern and interconnected grids. Using SaaS, a GE Predictivity solution, GE will provide Aberdeen with access to an online customer portal, enabling residents to visualize their energy usage and billing information. Under the terms of the agreement, GE will also provide Aberdeen with a range of services, including electric and water metering for the city's AMI, asset monitoring and mapping, outage detection and meter data management.
ABB successfully commissioned the HVDC converter stations to the Rio Madeira HVDC link in Brazil and delivered the project to Abengoa. The approximately 2,400 km, 3,150-MW power connection is the longest transmission link in the world, and will bring electricity from two hydropower plants in the northwest of the country to São Paulo, Brazil's main economic center. Apart from the two 3,150-MW HVDC converter stations, ABB has also delivered an 800-MW HVDC back-to-back station that transmits power to the surrounding AC network in the northwest of Brazil. These are the fourth and fifth transmission links using HVDC technology delivered by ABB in Brazil, succeeding the two Itaipu links, delivered in 1984 and 1987, and the two interconnections between Brazil and Argentina, delivered in 1999 and 2002.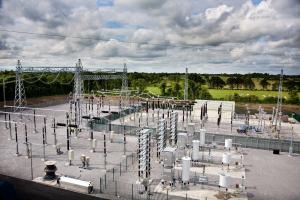 Ventyx, an ABB company, signed a new license agreement with diversified energy company Black Hills to deploy Ventyx's leading enterprise asset management (EAM) solution, Ventyx Asset Suite, across the utility's T&D operations. Black Hills is replacing its myriad existing systems to modernize and optimize its T&D operations as part of a broad "Utility of the Future" initiative. Black Hills will roll out Asset Suite in a phased approach across its gas and electric utility operations serving 777,000 customers in seven states.
Fossil Generation
Siemens Energy will supply high-efficiency steam turbine-generator sets with associated instrumentation & control components to power plant projects for Bharat Heavy Electricals Ltd. (BHEL), Siemens' licensed partner in India. The machines are destined for the coal-fired units of the North Karanpura Super Thermal Power Project (STPP) and for IB Thermal Power Station Banharpalli. These turbine generators deliver a combined installed electrical generating capacity of over 3,300 MW. Siemens' scope of supply comprises for Unit 1, a Model SST5-6000 steam turbine and a SGen5-3000H-series generator. For Units 2 and 3 the company delivers the instrumentation & control components for the turbine-generator sets. For Units 3 of coal-fired 1320-MW IB Thermal Power Station Banharpalli, Siemens is supplying a Model SST5-6000 steam turbine and one SGen5-3000H- generator with accompanying turbine-generator I&C components. For Unit 4 the company delivers the instrumentation & control components for the turbine-generator set.
The Kentucky Public Service Commission (KPSC) approved Kentucky Power's plan to convert the Big Sandy Unit 1 from coal-fired electricity generation to gas-fired electricity generation. Kentucky Power is converting the 278-MW unit in order to meet stricter federal air quality standards. Following the conversion to natural gas, the unit will be rated at approximately 268 MW. The conversion project is expected to cost approximately $50 million and should be completed by the summer of 2016. In the meantime, Unit 1 will continue to operate as a coal-fired unit until the conversion is complete. The conversion process is expected to begin immediately. The company has contracted with Columbia Gas Transmission to build and operate a gas pipeline that will supply natural gas to the plant.
Competitive Power Ventures (CPV) and partners Marubeni and Toyota Tsusho closed financing with GE Energy Financial Services and 14 other lenders for the $775 million CPV St. Charles Energy Center under construction in Charles County, Maryland. Financial details were not disclosed. Located 25 miles southeast of Washington, DC, the CPV St. Charles Energy Center is a 725- MW combined-cycle natural gas-fired power plant using two GE 7F.05 gas turbines and a GE D400 steam turbine. The project will be constructed by SNC Lavalin Constructors and operated by EthosEnergy Power Plant Services. The project will sell its capacity, energy and ancillary services into the transmission-constrained SWMAAC zone of the PJM market.
M&A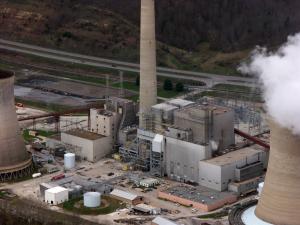 The New Mexico Public Regulation Commission (PRC) decided unanimously that TECO Energy's pending stock acquisition of New Mexico Gas Intermediate (NMGI), the parent company of New Mexico Gas Co. (NMGC), is in the public interest and can proceed. The parties in the case reached a settlement on the acquisition, and the PRC staff did not oppose it. NMGC serves more than 513,000 gas customers throughout New Mexico. Upon closing of the transaction, TECO Energy utility subsidiaries would serve more than 1.5 million regulated electric and gas utility customers in Florida and New Mexico.
Exelon and Integrys Energy Group entered into a definitive agreement for Exelon to purchase Integrys Energy Services, a competitive retail electricity and natural gas subsidiary serving approximately 1.2 million customers. Integrys Energy Services will become part of Exelon's Constellation business unit. Exelon will pay $60 million for the Integrys retail operations, plus adjusted net working capital at the time of closing. The transaction does not include Integrys' energy assets - primarily solar - which will remain a part of Integrys Energy Group. The transaction is conditioned on approval by FERC and is subject to the notification and reporting requirements under the Hart-Scott-Rodino Act. The companies expect to close in fourth quarter 2014 or first quarter 2015.
Dynegy plans to buy Duke Energy's non-regulated Midwest Commercial Generation Business for $2.8 billion in cash, which includes ownership interests in 11 power plants and Duke Energy Retail Sales, the company's retail business in Ohio. The completion of the transaction is conditioned on approval from FERC, the expiration of the waiting period under the Hart-Scott Rodino Act, and the release of certain credit support obligations. Closing is expected to occur in three to six months. The Midwest generation business includes 11 merchant power plants with a capacity of approximately 6,100 MW.
Echelon signed a definitive agreement to sell its grid operations to S&T AG, a publicly traded European IT systems provider. The companies expect the deal to close by the end of the year. Under the terms of the agreement, Echelon will receive approximately $5 million in upfront consideration, dependent in part on the value of net assets at closing. Echelon will also become a supplier of its narrowband high-reliability power line communications chips to S&T for use in their smart meters and related products. Echelon will receive future benefits in the form of revenue from the purchase of these products, as well as rental income, and potential performance-based consideration of up to $1 million. The closing is conditioned upon regulatory approvals.
Billing
PSEG Long Island coordinated an effort with New York State Energy Research and Development Authority (NYSERDA) to launch on-bill recovery and smart energy loans.
All PSEG Long Island residential customers are now able to apply for solar PV systems from local contractors through a Smart Energy Loan or On-Bill Recovery loan, which provides the convenience of repaying the loan through their PSEG Long Island bill. The program includes two, low-interest loan options through Green Jobs - Green New York (GJGNY). Both loan options are available for up to $13,000 per applicant and up to $25,000 if the project meets additional cost-effectiveness standards. Both options offer repayment periods of 5, 10 or 15 years and may be combined with the Solar Pioneer Rebate Incentive.
Unconventional Generation
The Minnesota Department of Commerce selected Microgrid Institute for a two-part project addressing combined heat and power (CHP) stakeholder engagement in the state. The project includes a pair of contracts to perform work that will assist the Department of Commerce, Division of Energy Resources, in its efforts to develop a CHP Action Plan for the state. Microgrid Institute's work under the contracts will include facilitating CHP stakeholder engagement meetings and performing a series of stakeholder surveys. Project deliverables will include survey results, reports, analysis, and recommendations, as well as a CHP Stakeholder Database and a CHP Education & Training plan.
Exelon agreed to buy fuel-cell power plants with 21 MW of capacity that Bloom Energy plans to install at 75 corporate sites in four states. Commercial customers including AT&T will purchase the electricity for each plant's ability to provide power locally with less pollution and more reliability than the grid. Fuel cell generators produce electricity where it's consumed from natural gas through a chemical reaction that produces fewer carbon emissions than plants that burn fuel. This is Exelon's first investment in systems from Bloom, which will operate and maintain them. Terms were not disclosed. The systems in California, Connecticut, New Jersey and New York are expected to be completed in the next year.