EVs & Storage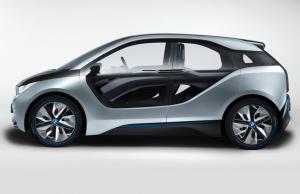 Pacific Gas and Electric (PG&E) and automaker BMW are teaming up to test the ability of electric vehicle batteries to provide services to the electric grid. If successful, the pilot program could pave the way for utility payments that could stimulate further customer purchases of electric vehicles. PG&E selected BMW to manage a minimum of 100 kW of electric demand on PG&E's system. BMW will help PG&E manage power demand on its grid in two ways. First, the automaker will create a large energy storage unit at the BMW Group Technology Office in Mountain View, using lithium-ion batteries that were once installed in MINI E demonstration vehicles. Second, BMW will enlist up to 100 customers of its new BMW i3 electric vehicles to take part in the BMW i ChargeForward Program.
The California Independent System Operator (ISO), the California Public Utilities Commission (CPUC) and the California Energy Commission (CEC) unveiled a comprehensive roadmap to assess the current market environment and regulatory policies for connecting new energy storage technology to the state's power grid. Technology to store energy is vital to optimizing the grid, increasing renewable energy sources and reducing greenhouse gas emissions. The top concerns of industry stakeholders are implementing a process for promoting existing products and driving new ones to market; understanding and addressing connection of storage devices to the grid; and reducing costs and setting up fee structures for the new technology.
Renewable Energy
MidAmerican Energy completed work on four of the five wind farms that make up its Wind VIII project, which features some 1,050 MW of proposed wind generating capacity, scattered across the state of Iowa. The three wind farms completed in 2014 - Lundgren in Webster County, Macksburg in Madison County and Wellsburg in Grundy County - account for a total of 511.4 MW of wind generation capacity, to go along with the 44.6 MW of generation capacity at the Vienna II wind farm in Marshall County, which was completed in 2013. The final piece of the Wind VIII project - the 495-MW Highland wind farm in O'Brien County - will be finished by the end of 2015.
NRG Renew, a wholly owned subsidiary of NRG Energy and SunShare, are partnering to finance and build 8.2 MW of community solar projects along the Front Range of Colorado. Once completed and online in mid-2015, the project will be one of the largest operating community solar portfolios in the nation, comprised of five ground-mount sites, four in the Denver area and one in nearby Colorado Springs. The renewable electricity generated through this alliance will be available to residential, municipal and commercial subscribers spanning five counties. Subscribers will enter into a 20-year PPA with SunShare and will earn credits toward their energy bill.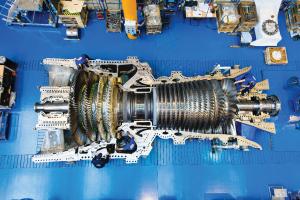 Babcock & Wilcox Vølund A/S, the Denmark-based subsidiary of Babcock & Wilcox, was awarded contracts by Margam Green Energy Ltd. for more than $200 million to engineer, procure and operate a state-of-the-art biomass power plant in Margam, Wales. B&W Vølund's consortium partner, Interserve Construction Ltd., will build the plant. The plant will be designed to burn 335,000 tons of wood waste biomass annually and generate approximately 40 MW of electricity. The facility also will be capable of using municipal waste as a fuel source in the future. Construction is scheduled to be completed by the second quarter of 2017. The project was booked in the first quarter of 2015.
Florida Power & Light (FPL) plans to build substantially more solar energy capacity as part of its ongoing strategy of advancing clean energy while keeping electricity affordable for customers. Before the end of 2016, FPL intends to build three new solar PV power plants that are being designed to complement other major system improvements, which include the retirement of some of the company's oldest fossil fuel-burning units and the continued investment in clean, fuel-efficient, 24-hour power generated from U.S.-produced natural gas and zero-emissions nuclear fuel.
sPower, developed an agreement with Hecate Energy, a leading power developer, to develop and own/operate solar PV projects. The first joint initiative is the sale to sPower of a 162-MW portfolio comprised of three projects named Beacon 1, Beacon 3 and Beacon 4. The utility scale projects, near Mojave, Calif., in Kern County, will be designed and built by Hecate, then jointly owned and operated by sPower and Hecate. Groundbreaking is scheduled for Q3 2015, with COD from March to July 2016. The Beacon projects have 25-year PPAs with the Los Angeles Department of Water and Power.
Minnesota Power completed commissioning the latest phase of its Bison Wind Energy Center. The 205-MW expansion makes it the largest wind farm in North Dakota. All 64 turbines within the 35-square-mile boundaries of Bison 4 are now generating renewable energy, which is delivered to the company's customers via a 465-mile direct current transmission line linking Center, N.D., and Duluth, Minn. In total, the nearly 500 MW produced by Bison's 165 turbines rank it as North Dakota's largest wind farm in terms of electric generating capacity.
RES America Developments entered into a 20-year PPA with Wolverine Power Supply Cooperative (Wolverine) for 114 MW of wind energy and associated renewable energy credits in the Thumb of Michigan. The wind power will be sourced from the Deerfield Wind Energy project, which is located in Huron County, Michigan. RES Americas developed and will construct the project and Wolverine, which is owned by and supplies wholesale electric power to seven members, will be the recipient of the 114 MW of electricity generated by the project. Deerfield Wind Energy is scheduled to reach commercial operation by December 31, 2016.
M&A
Emera closed the sale of its 49 percent interest in Northeast Wind Partners II (Northeast Wind) to First Wind Holdings (First Wind) has closed. The proposed sale was announced in November 2014. Northeast Wind owns and operates 419 MW of wind generating assets located in the northeast United States. First Wind purchased Emera's interest in Northeast Wind for $223.3 million. Emera's carrying value for its 49 interest was $204.4 million as of December 31st, 2014.
Accenture entered into an agreement to acquire Structure, a provider of consulting, system integration, and other and customized solutions and services to energy and utility clients. The transaction will expand Accenture's capabilities in smart grid solutions, especially grid operations, as well as energy commodity trading and risk management (CTRM). Terms of the transaction were not disclosed, and the acquisition is subject to regulatory review and other customary closing conditions.
TerraForm acquired 21 U.S. distributed generation solar power plants comprising 26 MW from SunEdison through a series of transactions valued at $47 million. The 21 power plants have long-term contracts with an average remaining life of 20 years. The portfolio is geographically diverse, with plants located in seven U.S. states, and comes with counterparties that include municipalities, schools, and businesses. TerraForm has funded the purchase of these call right projects with cash on hand.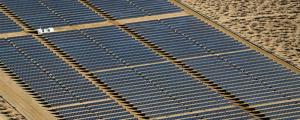 Dominion closed on the acquisition of the CID Solar Project near Corcoran, Calif., from EDF Renewable Energy. The companies announced the purchase and sale agreement in June 2014. The 20-MW facility completed the conditions of the acquisition and closed on Dec. 11, 2014. It commenced operations on December 22. The project provides power to the San Francisco-based electric utility Pacific Gas and Electric (PG&E) under a 20-year PPA. Terms of the transaction are not available.
Microgrids
SunEdison and Omnigrid Micropower (OMC Power) signed a framework agreement to develop 5,000 rural projects, representing 250 MW of electricity, throughout India over the next three to five years. Building upon the 36-kW micro power plants OMC Power has already put in place across India as part of a sustainable and reliable rural electrification plan, this partnership will bring electricity to 10 million additional people. SunEdison and OMC can help telecommunication organizations meet their regulatory requirements and provide energy to local communities while still going off-grid.
The Microgrid Alliance (MGA) and the Association for Demand Response & Smart Grid (ADS) joined forces, with MGA becoming part of ADS. The Microgrid Alliance was established in early 2014 to bring together companies and individuals involved in or interested in microgrids to exchange information and expertise, and collaborate on activities. ADS, founded in 2004, is seen by many as the leading voice for the demand response and smart grid community, creating content, cooperative member activities, and events, both for ADS members and the broader DR and smart grid community.
Gas-Fired Generation
GE received an order from the Tennessee Valley Authority (TVA) to supply two high-efficiency 7HA.02 gas turbine generators for the new combined-cycle Allen plant. The new plant will replace three coal-fired units that are being retired as TVA works toward a December 2018 deadline from the U.S. Environmental Protection Agency (EPA) to reduce coal emissions. The TVA Allen plant will have the capacity to generate 1,000 MW of power in combined-cycle mode, the equivalent power that would be needed to supply 1 million U.S. homes. The gas turbines are expected to be delivered to the site in August 2016 with commercial operation planned for May 2018.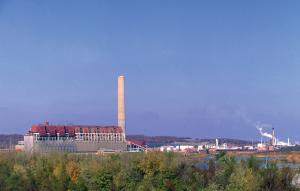 Siemens received an order for three SGT6-5000F gas turbines from Peru. The turbines will be used in the project Nodo Energético del Sur - Planta N° 2 Región Moquegua consisting of three simple-cycle power plants. The customer is the power utility EnerSur, the contractor being Técnicas Reunidas and JJC. The commercial operation date is scheduled for March 2017. The three new plants will be installed in Ilo, which is a seaport in the Moquegua region, the southern part of Peru. The three simple cycle plants will together have a capacity of 600 MW when fired with fuel oil. With a total of more than 9,000,000 hours of fleet operation this gas turbine achieves peak values for reliability and continuous operation with highest performance values in its class.
Nuclear
Bechtel partnered with Westinghouse Electric to provide decontamination and decommissioning services for nuclear power plants throughout the United States. The alliance will provide a full range of services: pre-shutdown planning, licensing, project development and management, dismantling, demolition, waste handling, and site closeout - with a central focus on the safe and efficient handling of radioactive materials. Bechtel has performed services on 88 percent of the U.S. nuclear power fleet. Westinghouse provides fuel, services, technology, plant design, and equipment for the commercial nuclear electric power industry.
Transmission
Appalachian Power plans to rebuild the existing South Bluefield-Wythe 69-kV transmission line and add additional improvements to strengthen the transmission infrastructure in Southwest Virginia. The approximately 21-mile transmission line also will be upgraded to standards more common with a line of 138 kV. from the current 69 kV to 138 kV standards to provide enhanced system reliability, operational flexibility and allow for future economic development in the area. Appalachian proposes to begin work in 2016 and complete it in 2018. The project will require approvals from the Virginia State Corporation Commission and the Public Service Commission of West Virginia.
Demand Response
Alstom recently released its latest demand response management system (DRMS) to NV Energy to provide new, advanced functions for the utility's demand response (DR) programs. The latest version of e-terraDRBizNet provides advanced functions to interface with both proprietary and industry standards-based customer devices; this includes the likes of Cooper Power Systems, Carrier/United Technologies, and Corporate Systems Engineering for existing operational load management systems, and BuildingIQ's advanced commercial and industrial building control system for industry standard 'OpenADR'-based systems. Alstom's latest e-terraDRBizNet also provides a new open device interface to manage automated demand response device types such as EcoFactor, NV Energy's newest residential air conditioning control technology and energy efficiency platform.
Cogeneration
The Tennessee Valley Authority (TVA) and DuPont partnered to generate power and steam at TVA's Johnsonville site in Humphreys County, Tenn. The two companies recently agreed on a plan to convert an existing, limited-use combustion turbine at Johnsonville into a highly efficient combined heat and power (CHP) plant. With TVA retiring the last four coal-fired units at Johnsonville by the end of 2017 under its clean-air agreement with the Environmental Protection Agency, a new steam source had to be found. The new, more efficient, 87-MW, gas-fired CHP facility will serve to generate power as needed for TVA customers as well as steam for DuPont's manufacturing operations when it comes online in January 2018.
Enterprise Software
Consumers Energy selected Accenture to deploy new mobile workforce management (MWFM) software from Ventyx, an ABB company, to help field workers improve safety, productivity and customer experience. Accenture will implement the latest release of Service Suite with optimized, automated dispatching, for schedulers, dispatchers, field crews and supervisors. This will replace Consumers Energy's legacy mobile workforce management system.
Metering
Landis+Gyr and DONG Energy, an energy group in Northern Europe, have signed an agreement for a meter data management system (MDMS) which will be integrated into the utility's existing IT architecture. The move comes as Dong Energy prepares to start the replacement of its entire metering infrastructure in the residential sector. Over the next four years, Landis+Gyr will deliver its Gridstream MDMS to DONG Energy. Between 2017 and 2020, DONG Energy will replace its entire residential meter base with smart meters, totaling one million metering end-points.