Deck:
A review of power plant deals in 2004 shows that utilities are buying.
Author Bio:
Jeff Bodington is a principal of financial advisory Bodington & Co. in San Francisco. 
A review of power plant deals in 2004 shows that utilities are buying.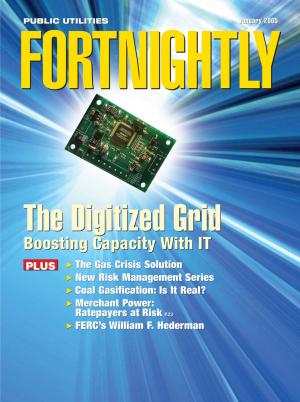 Sales of merchant generating facilities during 2004 signaled several trends that illustrate how the power business is evolving. After a nadir in 2002, sales turned up during 2003 and then more than quadrupled during 2004. The backlog of merchant plants for sale is thinning. Buyers and sellers are closing the spreads that led to much talk but few actual sales.
Whether evolution or devolution, the merchant deals done to date show movement to a familiar structure; ratepayers are back at risk. While ratepayers have benefitted from merchant plants, they also paid since competition began with PURPA in 1978, and many of the acquisitions put them at risk for future changes in power values and fuel costs.
The Boost in Deal Volume
More than 18 transactions involving more than 30 merchant power projects are now pending or closed. Examples of these transactions are summarized in Table 1 ( see p. 25 ). This exhibit presents aspects of the buyer, seller, name, location, timing, capacity, fuel, and value associated with each transaction.
The 18 sales involve 102 different power projects and net installed capacity sold of more than 14,350 MW. Reliant's sale of the Orion portfolio to Brascan included 72 hydroelectric projects and without this transaction, the scorecard to date includes 30 projects and an aggregate net capacity sold of approximately 14,000 MW. Nearly all of these are natural-gas-fired combustion, turbine-based projects constructed when the merchant business model appeared to be viable. These sales include 30 percent to 50 percent of the total merchant capacity built during the last five years. While the merchant sector is far from sold off or abandoned, these sales show that substantial progress has been made in that direction. Buyers and sellers are finding acceptable methods of allocating risks, and the spread is closing between bid and asking price.
Three examples demonstrate the evolution of merchant power and events that led to recent sales. First, the sale of the Frederickson plant to Puget Sound Energy closed during mid-2004 and involves an "accidental merchant" with a storied history. The project was developed during the early 1990s by Tenaska and was supported by a power-sales contract with Bonneville Power Administration (BPA). BPA terminated the contract while the project was under construction, and years of litigation and restructuring ensued. BPA became the owner, and EPCOR Power Development of Alberta ultimately purchased the project from BPA. EPCOR completed construction, and operations began during September 2002. Puget Sound Energy (PSE) announced its intent to purchase an interest in this project for $76.4 million plus approximately $4 million for upgrade costs. Closing was contingent upon timely approval of full cost recovery by the Washington State Utilities and Transportation Commission, and PSE's ratepayers now bear the risks associated with the acquisition, as well as power values and fuel costs.
More typical of merchant experience are Brazos Valley and Duke's southeast portfolio. NRG developed Brazos Valley, and construction was