Deck:
Legal and regulatory changes are transforming the industry.
The past year marked some of the most sweeping and portentous policy developments ever to hit this industry. From transmission pricing to environmental enforcement, the regulatory framework is going through a dizzying array of changes.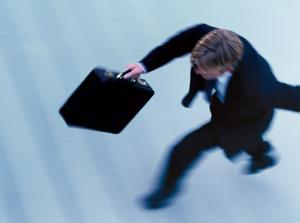 To more clearly understand these changes, Fortnightly interviewed a group of law professionals—all of them included in our hotlist of "Groundbreaking Lawyers"—who are counseling industry decision makers on a range of critical issues. Their insights suggest the industry's policy transition has only just begun.
Shifting Winds
Last November's elections foreshadowed significant regulatory and policy changes in 2009, and the new administration and Congress wasted little time reversing the previous administration's legacy on a range of issues. For the utility industry, the most obvious and dramatic changes involved environmental policies. During his first week in office, for example, President Barack Obama instructed the EPA to review the Bush-era decision to block California's GHG regulations. For electricity and gas companies, the primary result has been a major upheaval in compliance programs and resource planning strategies.
"The industry is facing an unprecedented number of regulatory proceedings, as well as legislation and litigation," says Bill Brownell, a partner in the environmental practice area at Hunton & Williams. "It all creates an enormous amount of uncertainty affecting compliance as well as investments in environmental upgrades and capacity additions."
Brownell offers a laundry list of environmental policies that are changing under the Obama administration—from Clean Air Act (CAA) New Source Review (NSR) proceedings and the Clean Air Interstate Rule (CAIR), to cooling water discharge rules under the Clean Water Act, and ash management issues under the Resource Conservation and Recovery Act. Further, the EPA has taken a much more active approach to enforcement; in the words of Administrator Lisa Jackson, "The EPA is back on the job" after eight years of less aggressive enforcement by the agency.
On top of all that, companies are bracing for GHG regulation in the form of either legislation moving through Congress or forthcoming EPA rules under its CAA authority (see "Bench Report: Top 10 Groundbreaking Legal Decisions in 2009," specifically "EPA Endangerment Finding").
"The Clean Air Act isn't an effective statute for regulating climate change," Brownell says. "Nevertheless the EPA is moving forward, purportedly to put pressure on Congress to address the issue with legislation." Such pressure also is mounting in the courts, with civil litigation advancing on the grounds that GHGs and other air pollutants pose a public nuisance under tort law (see "Bench Report—Connecticut v. AEP" and "North Carolina v. TVA"). Legal developments in recent months seem to have erased remaining doubt about the inevitability of GHG constraints in U.S. jurisdictions. Substantial uncertainty remains, however, about how such constraints will shape the industry's future.
"The biggest challenge of our time is global warming," says William Lamb, a partner with Dewey Leboeuf and co-head of the firm's utilities, power and pipelines practice group. "There's now a social, political and industry consensus that we're going to do something about it, on a national and international scale. Virtually all of the other things happening in this industry flow from that issue."
For instance, as part of the overall trend toward green energy, more than half of the states have implemented renewable portfolio standards (RPS), and legislators in Congress have promised to enact a federal standard soon, either as part of climate policy or as stand-alone legislation. Of course, environmental issues aren't the only factor driving RPS and other green-energy policy legislation; most notably, policy makers are seeking to reduce U.S. dependence on imported fuels and the attendant consequences, in terms of national security and the trade deficit. Taken together, environmental and energy security issues have created powerful momentum toward policy transformation.
"I'm convinced that now we have the combination of political will and economic realities to drive toward [GHG] regulation," says George Pataki, former governor of New York and now counsel with Chadbourne & Parke. "It's not just about energy and the climate but also economic growth and strategic defense. We're relying on people like Hugo Chavez to supply our energy, and it represents the largest transfer of wealth in the history of the world. The United States has a tremendous opportunity, and people are aware of that."
Although legislation still faces major opposition, the current political calculus in Washington, D.C., seems to favor a combined federal RPS and carbon cap-and-trade policy. Proponents of this approach argue that it offers an effective carrot-and-stick combination to accelerate the industry's green transition.
"Renewables look a lot more competitive, and indeed might be completely competitive when externality costs are factored in," says Larry Eisenstat, partner and energy practice leader at Dickstein Shapiro. How quickly and readily this happens, however, might depend on how emissions credits are allocated in a carbon-trading regime. "Whether you're really going to incentivize renewables depends on how allowances are determined. If you get the right price for carbon and you have true economic dispatch, dirtier units will be displaced. But if allowance values remain as low as they seem likely to be in the beginning, it will take a long while before [carbon regulation] has much effect on renewable development."
Further, the allowance distribution mechanism will affect the way the carbon market evolves and develops. The Waxman-Markey American Clean Energy & Security Act, for example, which the House of Representatives approved in June 2009, would award allowances to retail electricity distributors, rather than to power generators. Eisenstat says this approach would skew the market in ways that are anti-competitive and ineffective. "You can't just give all the allowances to jurisdictional utilities, because it will give them a huge advantage in the market. It makes sense to have a transitional period where they get a large share, which would give them an appropriate chance to retire some units," he says. "But in order for a cap-and-trade system to have a meaningful effect on the environment, we need truly competitive procurement of allowances."
Political realities likely will determine whether the legislation evolves in that way. At this writing, lawmakers still were wrangling over basic structural issues, including whether, and how many, credits will be allocated for free versus auctioned off, and what the government will do with the revenues generated in an allowance auction. Draft legislation sponsored by Sens. Barbara Boxer (D-Cal.) and John Kerry (D-Mass.) would auction 25 percent of emissions credits each year from 2012 through 2050, raising revenues intended to reduce the federal budget deficit. By comparison, the Waxman-Markey bill would auction 15 percent of allowances starting in 2011, with proceeds directed toward programs for low- and moderate-income taxpayers.
"My fear is that we'll see allocations not necessarily based on rational economics or concern for the environment, but on the ability of those in Washington to influence Congress," Pataki says. "This is why I think it's critical for any process to be revenue neutral, and not used to create revenue for the federal budget."
While the political wrangling continues, the industry finds itself in the uncomfortable position of needing to invest in new infrastructure but not knowing yet how GHG regulation and RPS requirements will change the economics of various alternatives. The only thing that seems certain is that the transition will bring rising prices.
"Reliability costs money," says John McGrane, a partner in the energy practice at Morgan Lewis. "If you're shutting down coal plants, building windmills and installing new transmission lines, it's going to be expensive."
Paying for those costs would be difficult in any economic environment. In the current ailing economy, energy consumers demand that companies and regulators allocate costs in ways that result in both fairness and efficiency. Thus, the industry is tackling the momentous challenge of climate change in the same way it addresses every challenge—namely, by designing the most effective regulatory framework that can be created in a pluralistic society.
Green Highway
With the possible exception of GHG regulation, no aspect of the industry's transition has generated more vigorous argument than transmission cost allocation. In some sense, transmission policy represents a crucible containing all the factors in the green-energy revolution.
"The overriding issue now, especially in the organized markets, is whether there's enough money in the system to do what the policy makers want done," says Bob Fallon, a shareholder with Leonard Street & Deinard. "They want clean-burning generation for energy security, but the system is built with technology from the 1960s and '70s. I don't think the capacity and energy markets will generate the amounts of revenue that people need to build all the new assets that are needed."
Resource planners at all levels are constrained by the limitations of today's transmission systems—and by the cost of building new ones. The effort to update and expand the transmission system to achieve energy policy goals has brought fierce conflict—most notably at the boundary between federal and state regulatory authority. During the past year, that process has yielded some new policies for fairly and effectively distributing incentives and costs for transmission investments. But at the same time, the process has raised almost as many questions as it's answered (see "Bench Report—Chinook/Zephyr; NRG Power Marketing v. Maine PUC; ComEd v. FERC," etc.). As a result, conflicts seem certain to continue, especially involving projects designed to move power from remote renewable resource sites to urban load centers.
In what's viewed as an effort to clarify various perspectives and speed up the policy process, in early October 2009, FERC solicited comments from stakeholders about pricing and cost- allocation issues (Docket No. AD09-8-000). The commission is expected to incorporate those comments into its transmission-planning reform process.
"I think FERC has finally recognized that the transmission-planning process never did work correctly, and unless you have some broader-based cost-allocation mechanism, you're not going to get transmission built," Eisenstat says.
However, recognizing this need is much easier than resolving it, given the broad divergence of interests among various stakeholders—and the lack of clear policy direction from the legislative branch.
"The FERC has some political reluctance to take the lead on this," McGrane says. "I think they'd like some cover from Congress to give them the authority to do multi-regional or even interconnect-wide cost allocation."
But whether Congressional action would help or hurt is questionable, given the complex and contentious nature of transmission issues. For example, energy legislation approved by the Senate Energy & Natural Resources Committee this summer included an amendment by Sen. Bob Corker (R-Tenn.), which would hold FERC to a high standard for quantifying the economic and reliability benefits of transmission investments before the commission could allocate costs to ratepayers in multiple states. "It's tough to measure these benefits, given the interconnected, interrelated and long-lived nature of the assets," says Cynthia S. Bogorad, a partner with Spiegel & McDiarmid. "If it becomes law, the Corker amendment could put a crimp on the regional cost allocations necessary to get the transmission built that consumers need."
And that, of course, is the source of all conflict; not everyone agrees exactly what transmission investments are really necessary, and nobody wants to pay for investments viewed as unnecessary or even detrimental to local interests. While it's true that some 60 percent of the states have enacted RPS requirements and Congress is moving toward a federal standard, state lawmakers are reluctant to burden their ratepayers with capital expenses that primarily might benefit out-of-state generators.
"If we make commitments to transmission, it will dictate how we develop energy resources," says Randy Speck, a partner with Kaye Scholer. "If we build a transmission line to North Dakota, you can be sure we'll site lots of wind turbines in North Dakota, but that might not ultimately be the best solution to the problem. There may be other, more localized alternatives that won't require such a huge investment in transmission."
Of course, the broader the costs are spread—i.e., across multiple states—the more affordable they become for individual consumers. Nevertheless, PUCs and public-power interests in many states are mounting a fierce resistance to what they view as overreaching by federal regulators and RTOs.
"FERC has generated a lot of controversy, for better or worse, by involving themselves in issues that heretofore have been the province of the states," Fallon says. "But it shouldn't be news to anybody that FERC has to work through transmission issues. As an energy policy matter, if the country wants to move a lot of wind generation out of the Midwest, and solar generation from Arizona to California, then we'll have to drastically rethink [transmission-cost allocation] issues."
Case by case, docket by docket, that rethinking process is happening across the country. And while many stakeholders agree that FERC eventually will need to assert its authority to establish clearer rules for transmission planning and cost allocation, they remain skeptical that FERC will do the right thing with its authority. Memories of the commission's abortive standard-market design initiative under Chairman Pat Wood remain fresh in the industry's collective mind.
"Pushing down a federal policy on states isn't going to work," says Cliff Sikora, a partner and co-lead of the energy practice group at Troutman Sanders. "Ultimately there has to be a partnership, where a state can make its decisions as to how it wants to source its energy, and those decisions go hand-in-glove with federal policy. How that partnership gets worked out has yet to be seen, but it has to be reconcilable."
The trick will be working it out in a way that accommodates regional differences and also achieves overriding national policy goals—all while delivering the greatest value for the least cost to ratepayers. Such a utopian ideal might be unachievable, but the industry's advocates insist that FERC has no choice but to keep working toward it, if only because the alternatives are worse.
"You can't get away from having a market design," says Donald J. Sipe, a partner with Preti Flaherty. "The failure to have a certain type of market design is itself a market design. It's less helpful and efficient than making a conscious choice, and it might lead to a clumsy result.
"I don't think FERC will ever be able to get off the market-design horse," he says.
Market Mashup
The major energy policy debates proceeding in America today might be distilled to a pair of questions: 1) What is the purpose of competition in U.S. electric and gas markets? and 2) What regulatory mechanisms will best ensure competitive markets achieve their purpose? These aren't new questions, and how the industry's leaders and lawmakers answer them largely determines the direction of energy policy at federal, regional and state levels.
"One school of thought suggests regulation should just set up a system of markets based on the commodity model and let the prices fall where they may," Sipe says. "The other says the purpose is to produce rates that are just and reasonable."
Over time, these viewpoints fundamentally shape U.S. energy markets, and produce the signals policy makers attempt to send through regulations. As various market forces play out, and as social trends evolve and shift direction, policy makers respond with changes in regulations and market structures—for better or worse. Such changes are happening today in both wholesale and retail energy markets, with outcomes that are difficult to predict.
"In general, deregulation hasn't produced the competition and price reductions that were anticipated, so a number of states have begun a process of retrenching," Speck observes. "This has been stimulated by reliability concerns in both PJM and the Northeast ISO, when [load-serving entities] had to go outside the market for capacity. They concluded the energy markets alone weren't sufficient to give generators enough incentive."
With wholesale markets being pushed and pulled in multiple directions, and with retail deregulation going through trial by fire in such states as Michigan and Texas, policy makers face a difficult challenge in deciding what market mechanisms will most effectively yield cost-effective energy services.
"What is the paradigm that will be most satisfactory for developing new base load and variable generation?" Eisenstat asks. "Are we going back to the old utility-build scenario, an essentially non-competitive model? Or are we going forward toward more competitive products and markets?"
Additional pressure is coming from securities regulators. Perceived abuses in financial derivatives for a variety of commodities have attracted scrutiny from regulators in Washington, D.C.—and energy traders haven't escaped that scrutiny. For example, the Commodity Futures Trading Commission (CFTC) issued a notice of intent recently that it might for the first time designate several electricity futures contracts on the InterContinental Exchange (ICE) as "significant price discovery contracts" in CFTC parlance, triggering regulations, limitations and requirements affecting how these contracts are traded.
"There's a robust debate among policy makers on whether you want to put position limits or trading limits on various markets," says Bill Scherman, a partner with Skadden, Arps. "It amounts to a referendum on markets. I don't know how you put the genie back in the bottle, but that's where it's heading if the federal government imposes restrictions that diminish the tools used to make commodity markets work and manage volatility. The folks who use those tools will just get out of the market, and we'll go back to traditional command-and-control regulation. That's the logical outcome."
Such actions might portend a general slide backward toward vertical integration and cost-plus ratemaking, or they might be only a short-term effect of the past year's financial market turmoil. But to the degree policy makers impose such restrictions on markets, they will affect competitive processes, with potentially widespread effects on price signals and resource planning strategies at national and local levels. The challenge now, as the industry and its lawmakers continue hammering out market structures and regulatory mechanisms, will be to facilitate efficient competition while balancing the interests of local ratepayers against evolving national interests. Doing so will require policy makers to marshal tremendous political will and wisdom—especially at the federal level, where America's national leaders establish the country's energy strategy.
"What will we do as a nation regarding the development of renewable energy?" Sikora asks. "Is it something we're really going to focus on? Will policy makers on Capitol Hill and the administration come together with a national energy plan, in the face of significant political opposition? It's not clear the policy makers will follow through—and if they do, will they understand all the implications of the policies they put in place?"
If history offers any guide, they won't anticipate all the consequences of a major energy policy shift. For instance, when Congress enacted energy legislation in 1978, it didn't foresee the transformative effects of the Public Utility Regulatory Policies Act (PURPA)—which opened the door to wholesale market competition and ultimately led the industry down the path of deregulation. But also lawmakers didn't understand what they were doing when they prohibited using natural gas as a power generation fuel as part of the same package of legislation. Today's policy changes are, if anything, much more dramatic than the 1978 legislation, or indeed anything that's happened since. But while these changes are far from complete, and their destination remains unknown, their general direction seems clear.
"With the higher awareness of the need to take action to develop clean and domestic, renewable sources of energy, we will see a very real change in a short period of time," Pataki says. "This can be a positive change for the environment and for the economy, if it means we'll rely more on domestic sources of energy. But it also can damage our economy if [lawmakers use it for] playing to political favorites."
The key to executing this policy shift successfully will be for decision makers at all levels within the industry and policy communities to consider their immediate interests and concerns in the context of the long-term, big-picture trends facing America—a deceptively simple challenge.
"On all these policies—smart grid, transmission, reliability and climate—we have to be really smart," Bogorad says. "We can't throw money where it's not needed. We have to find cost-effective ways to deal with the issues we face."