Deck:
Legal and regulatory changes are transforming the industry.
Legal and regulatory changes are transforming the industry.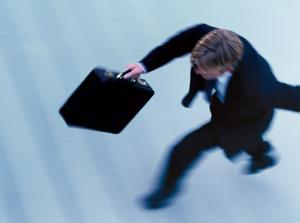 The past year marked some of the most sweeping and portentous policy developments ever to hit this industry. From transmission pricing to environmental enforcement, the regulatory framework is going through a dizzying array of changes.
To more clearly understand these changes, Fortnightly interviewed a group of law professionals—all of them included in our hotlist of "Groundbreaking Lawyers"—who are counseling industry decision makers on a range of critical issues. Their insights suggest the industry's policy transition has only just begun.
Shifting Winds
Last November's elections foreshadowed significant regulatory and policy changes in 2009, and the new administration and Congress wasted little time reversing the previous administration's legacy on a range of issues. For the utility industry, the most obvious and dramatic changes involved environmental policies. During his first week in office, for example, President Barack Obama instructed the EPA to review the Bush-era decision to block California's GHG regulations. For electricity and gas companies, the primary result has been a major upheaval in compliance programs and resource planning strategies.
"The industry is facing an unprecedented number of regulatory proceedings, as well as legislation and litigation," says Bill Brownell, a partner in the environmental practice area at Hunton & Williams. "It all creates an enormous amount of uncertainty affecting compliance as well as investments in environmental upgrades and capacity additions."
Brownell offers a laundry list of environmental policies that are changing under the Obama administration—from Clean Air Act (CAA) New Source Review (NSR) proceedings and the Clean Air Interstate Rule (CAIR), to cooling water discharge rules under the Clean Water Act , and ash management issues under the Resource Conservation and Recovery Act . Further, the EPA has taken a much more active approach to enforcement; in the words of Administrator Lisa Jackson, "The EPA is back on the job" after eight years of less aggressive enforcement by the agency.
On top of all that, companies are bracing for GHG regulation in the form of either legislation moving through Congress or forthcoming EPA rules under its CAA authority (see " Bench Report: Top 10 Groundbreaking Legal Decisions in 2009 ," specifically " EPA Endangerment Finding ").
"The Clean Air Act isn't an effective statute for regulating climate change," Brownell says. "Nevertheless the EPA is moving forward, purportedly to put pressure on Congress to address the issue with legislation." Such pressure also is mounting in the courts, with civil litigation advancing on the grounds that GHGs and other air pollutants pose a public nuisance under tort law (see " Bench Report—Connecticut v. AEP " and " North Carolina v. TVA "). Legal developments in recent months seem to have erased remaining doubt about the inevitability of GHG constraints in U.S. jurisdictions. Substantial uncertainty remains, however, about how such constraints will shape the industry's future.
"The biggest challenge of our time is global warming," says William Lamb, a partner with Dewey Leboeuf and co-head of the firm's utilities,