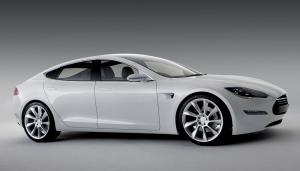 Kiewit chooses Alstom equipment for Dominion and Northland Power plants; Abengoa Solar reaches 143 MW with thermal plant startup; S&C Electric to engineer Tessera Solar project; Canada and Hitachi cooperate on carbon sequestration; Black & Veatch to manage PSE&G smart-grid project; AEP selects OPower for customer engagement; SRP picks Elster for AMI rollout; Oncor installs millionth smart meter; plus contract and technology announcements from ABB, Arcadian Networks, Beacon Power, Catalyst Renewables, eMeter, Itron, Open Systems International, Siemens, SunEdison, Tesla Motors and more...
Generation
The Solar Electric Power Association (SEPA), released its third-annual Top Ten Utility Solar Rankings . Pacific Gas & Electric Co. (PG&E) topped the list of utilities with the most solar megawatts added to the grid for the second straight year with 85.2 MW, but new additions to the list and overall growth in solar integration by utilities defined 2009, according to the report. The top 10 utilities' solar MW added to the grid grew from 169 MW in 2008 to 279 MW in 2009, a growth of 66 percent in a year when electricity demand as a whole declined as the result of the economic downturn. These 10 utilities represented 80 percent of the survey total. The results of SEPA's research suggest that this growth was sparked in part by a drop in price for photovoltaic modules and systems worldwide. Joining the top 10 this year ( see Figure 1 ) are Florida Power & Light Company at number 4 (29.5 MW, not ranked in 2008); Arizona's Salt River Project at number 8 (5.8 MW, ranked 25th in 2008); and the Los Angeles Department of Water and Power at number 10 (4.889 MW, ranked 12th in 2008).
Abengoa Solar began commercial operation of Solnova 3, a new parabolic trough technology plant located at the Solúcar Complex in Seville, Spain. Abengoa Solar says the plant integrates some new technology enhancements to the ASTRØ parabolic trough collector, with construction and alignment processes intended to improve precision. This plant has the same features as its predecessor, Solnova 1, which began operating commercially at the beginning of May. Abengoa Solar says that with the additions, it has placed 143 MW of generating capacity into commercial operation, with another 350 MW under construction and several thousand under consideration.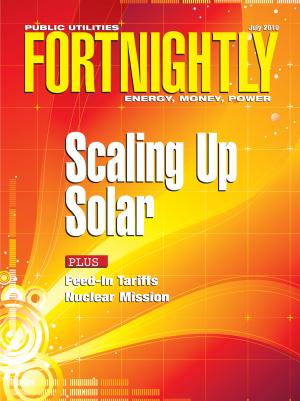 Kiewit Corp.
chose
Alstom
equipment to add 100 MW of steam-generated power to a new natural-gas-fired combined-cycle power plant being built in Saskatchewan. The equipment will be used in a new base-load power plant developed and owned by Northland Power of Toronto. The contract includes the supply of a steam tail (
i.e.
, a 100-MW steam turbine, a generator and a heat recovery steam generator, or HRSG) and Alstom's Alspa 6 turbine control system. The steam tail will bring the plant's total power output to 285 MW. All power produced by the plant will be sold under a PPA to SaskPower. Construction is expected to begin in July 2010 with commercial operations in 2013. Kiewit also chose Alstom to provide air quality control systems to meet stringent Massachusetts clean air regulations for Dominion Resources' Brayton