Deck:
Federal policy trumps state siting authority.
Author Bio:
Cathy Connors and Deborah Shaw are partners and Tim Schneider is an associate in Pierce Atwood LLP's energy practice group, in Portland, Maine and Washington, D.C.
Federal policy trumps state siting authority.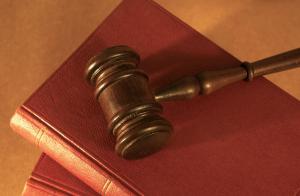 Tradition holds that the siting of electricity transmission infrastructure lies within the bailiwick of state authorities. But growing concerns about the integrity of the interconnected system recently have led to greater regional and federal involvement in determining the need for new lines and getting them built.
Consider the following hypothetical. After a lengthy and heated regional planning process conducted pursuant to the regional transmission organization's (RTO's) open-access transmission tariff, a utility receives approval to include a new transmission line in the regional system plan to meet reliability needs, thus qualifying the project for regional cost recovery. In the subsequent state approval proceeding on where the line will be located, however, the state commission staff or intervenors challenge the need for the line, and seek to use different need assumptions ( e.g., lower load forecasts, transfer capability, weaker risk scenarios) to support approval of a smaller project.
To what extent may a state commission, in considering an application for approval of a new transmission line or transmission upgrade, revisit the analysis performed in a FERC-approved regional transmission planning process that has determined the line or upgrade is necessary for regional reliability?
As a practical matter, if the state commission can revisit the RTO's need assumptions and conclusions, the utility easily could find itself whipsawed between two authorities, with nothing getting built. A recent amendment to the Federal Power Act (Section 216) allowing FERC to authorize transmission construction if a state fails to approve lines in certain corridors within one year of application was interpreted narrowly by the Fourth Circuit not to permit FERC to override a state's express denial of a construction permit. 1 But, even assuming this view prevails, it doesn't follow that federal control over the need determinations driving the construction of new lines, within or outside those corridors, is without teeth.
Take, for example, Section 215 of the Federal Power Act (FPA), enacted, like Section 216, as a part of the Energy Policy Act of 2005 (EPAct). 2 Section 215 provides for the establishment of FERC-approved reliability standards to be followed by all transmission system users, owners, and operators. Section 215, together with other longstanding FPA provisions ( e.g., Sections 201, 205 and 206), constrain a state agency's or intervenor's efforts to prevent construction of transmission lines in a state approval proceeding. FERC's primary jurisdiction over the reliability of transmission service means that, when a transmission project has been determined necessary by the regional body authorized by FERC ( i.e., an RTO), a state must honor that needs assessment, and may not collaterally attack the underlying assumptions to determine a different scope of need. If a state doesn't give binding effect to the findings resulting from the regional planning process—for example, by requiring the utility to model different assumptions in order to support a reduction in the size of the