Deck:
Technology creates new opportunities for demand- side management
Author Bio:
Brad Davids  is vice president of utility solutions for EnerNOC, and Kristin Brief is senior marketing manager of utility solutions.
Technology creates new opportunities for demand- side management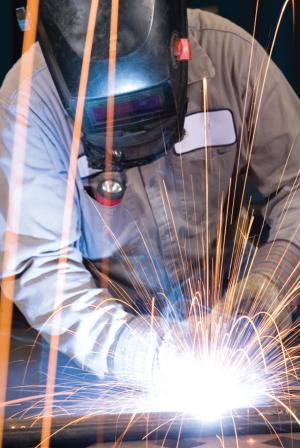 Smart grid investments totaled more than $10 billion worldwide in 2009, and are projected to grow further in coming years. 1 The term "smart grid" comprises a wide range of proposed upgrades to the electric grid infrastructure, including advanced metering with two-way communications, substation and distribution automation, distributed generation and storage, and dynamic systems control. Investments in these areas are intended to increase utility operational efficiency, enhance reliability and power quality, and enable a diverse set of value-added offerings for electricity customers.
Today, there's considerable discussion about how to motivate residential customers to take advantage of smart meter deployments to generate demand response (DR) and energy efficiency (EE) savings, perhaps since the great majority of electric meters are attached to homes and apartments. While there are substantially fewer commercial and industrial (C&I) meters in the United States than residential meters (18 million vs. 125 million), 2 non-residential customers make up 60 percent of electricity consumption. 3 Through rates, the C&I customer class will be funding a substantial portion of smart grid investments. C&I customers receive some of the same benefits from smart meter investments as residential customers do—for example, increased grid reliability and automated outage detection. But to gain the full support of C&I customers for smart grid investments, utilities will need to create and proactively communicate a compelling value proposition that highlights the benefits specific to the non-residential segment.
One important category of smart grid technologies is the hardware and software that enables C&I customers to more fully engage in DR, EE, and other energy management initiatives. The smart grid infrastructure can support a wide variety of emerging C&I smart grid applications that drive customer and utility value, including those that create opportunities for more intelligent energy consumption.
The opportunity for EE and DR savings in the C&I segments is substantial. A 2009 Electric Power Research Institute (EPRI) report suggests that C&I EE potential is in the range of 258 TWh, which is nearly double the 140 TWh potential identified in this same report for residential EE potential. EPRI also indicates that together C&I EE and DR have a maximum achievable potential to reduce summer peaks by 68 GW by 2030. 4
The smart grid value proposition for C&I customers must account for the fact they are fundamentally different from residential customers ( see Figure 1 ). For example, residential customers tend to have one or two decision makers with a personal financial interest in the utility bill, and the loads are relatively homogenous compared to C&I customers. On the other hand, C&I customers don't necessarily have one authority on energy spend or energy consumption decisions, and loads are quite diverse across facility types.
There's significant dialogue occurring currently around how to increase DR and EE program participation in the C&I customer segment, yet these conversations tend to include only a cursory discussion about how the smart