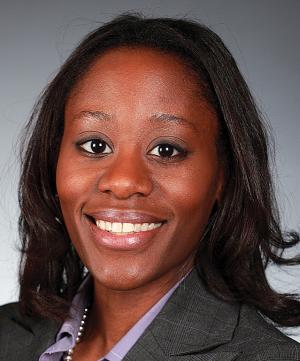 New Opportunities:  American Electric Power's board of directors elected Nicholas K. Akins president. Akins is currently executive v.p.-generation for AEP. He will be succeeded by Mark C. McCullough who was senior vice president-fossil and hydro generation.
Edison International promoted two Southern California Edison senior executives. Lynda Ziegler , senior v.p. of customer service, and Steve Pickett , senior v.p. and general counsel, will become executive vice presidents at SCE.
Constellation Energy named Carim V. Khouzami as chief financial officer and treasurer at Baltimore Gas and Electric Company (BGE). He was director of investor relations since 2009. Sandra E. Brummitt , formerly director of tax planning, replaces Khouzami as director of investor relations.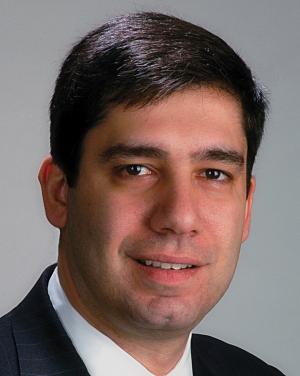 Consumers Energy added Doug Roberts Jr. as a legislative staff member. Roberts comes to the utility from the Michigan Chamber of Commerce, where he served as the organizat ion's director of environmental and energy policy.
DPL Inc. elevated Craig Jackson to v.p. and treasurer of DPL and Dayton Power & Light. Also Tom Raga joined DPL as director of government relations. Raga served as a member of the Ohio House of Representatives where he was vice chairman of the House Finance and Appropriations Committee.
Southwest Power Pool added Paul Suskie as general counsel and senior v.p. of regulatory policy.
The Interstate Natural Gas Association of America and The INGAA Foundation appointed Cathy Landry as the interstate natural gas pipeline trade association's new director of communications.
America's Natural Gas Alliance (ANGA) named Tom Hassenboehler as v.p. of policy development and legislative affairs.
The Electric Power Research Institute (EPRI) appointed Mark McGranaghan as v.p. of power delivery and utilization, and C. Thomas Alley Jr. as v.p. of generation.
Conservation Services Group (CSG) appointed Everett P. (Chip) Perkins Jr. as v.p. of regions and Michael J. Dieter as executive v.p. of software and technology.
Boards of Directors: PPL Corp. named Steven G. Elliott to the company's board of directors. Elliot currently serves as senior vice chairman of BNY Mellon.
Dominion's board of directors elected Helen E. Dragas as a new director. Since 1996 Dragas has been president and CEO of the Dragas Companies, a diversified real estate concern in the Hampton Roads region of Virginia.
GridWise Alliance appointed Adrian Tuck , CEO of Tendril, to its board of directors.
Babcock & Wilcox named Larry L. Weyers to its board of directors. Weyers, who served as CEO of Integrys Energy Group from 1998 until 2008, recently retired as Integrys chairman.
New York Gov.-elect Andrew Cuomo appointed Carol E. Murphy and Tom King to serve on his Environment, Energy and Recreation transition committee. Murphy is executive director for the Alliance for Clean Energy New York, and King is currently president of National Grid .
Retirements: Constellation Energy announced Michael J. Wallace , vice chairman and COO, will retire from the company effective April 2011. He will continue an association with Constellation Energy as a director of its subsidiary Baltimore Gas & Electric.
Ellen Ruff , president of Duke Energy's office of nuclear development, will retire at the end of the year.
Martin L.