New Opportunities: Entergy Corp. named Daniel Turton v.p. of federal governmental affairs. Turton was most recently a deputy assistant to the president for legislative affairs and the President's primary liaison with the House of Representatives.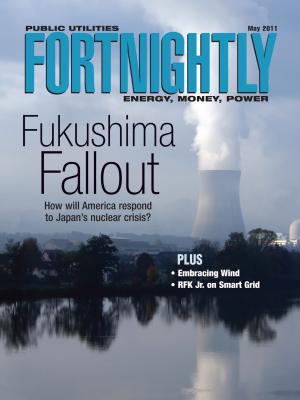 Alliant Energy's board of directors elected Patricia Kampling to serve as president and COO. Previously Kampling served as Alliant Energy's CFO. Thomas Hanson has been named CFO and Treasurer, succeeding Kampling.
PG&E appointed Lee Cox interim chairman and CEO, while the company seeks a successor to Peter Darbee, who resigned in late April. Cox is lead director on the PG&E board, and formerly was CEO of AirTouch Cellular, a predecessor company to Verizon Wireless.
First Wind hired Michael Witzing as senior v.p. of operations. Prior to joining First Wind, Witzing was at GenPower Services, where he was responsible for the management of the engineering and construction of power generation projects. Also First Wind promoted Pete Keel to senior v.p., strategy and investor relations. He previously was v.p., financial planning and director of project finance.
David G. Hutchens was named executive v.p. of UniSource Energy and subsidiaries Tucson Electric Power (TEP) and UniSource Energy Services (UES). Hutchens was previously v.p. of energy efficiency and resource planning. 
Black Hills Corp. announced two leaders will be filling the roles of treasurer and chief risk officer. Garner Anderson, the current v.p., treasurer and chief risk officer will continue as vice president and chief risk officer. Brian Iverson will assume the vice president and treasurer role. Iverson joined Black Hills Corp. in 2004 and has worked in various positions within the legal, regulatory and resource planning areas.
Consumers Energy named Dennis Dobbs v.p. of generation engineering and services. Dobbs served as the general manager for the company's Karn/Weadock Generating Complex since 2008.
Stephen L. Pella of Black Hills Corp. has been confirmed as the new chair of Midwest Energy Association's (MEA) board of directors. Timothy A. Dehring of Northern Indiana Public Service is the new first vice chair.
Loyd "Aldie" Warnock, formerly v.p. of external affairs at Allegheny Energy, was appointed v.p. of government and regulatory affairs for the Midwest ISO.
Dian Grueneich joins Morrison & Foerster's environmental and energy practice as a partner following a six-year term with the California Public Utilities Commission. Also joining Morrison Foerster as counsel is Grueneich's former chief of staff, Theresa Cho.
Kissimmee Utility Authority board member Reginald Hardee was appointed by the American Public Power Association to a three-year term on its policy makers council. Hardee is information technology manager for Florida's Turnpike Enterprise.
Boards of Directors:The MidAmerican Energy Holdings board of directors named Greg Abel its chairman, after David Sokol resigned in late March. Abel is president and CEO of MidAmerican Energy.
The New York Independent System Operator named Robert Hiney chairman of the board. Previously he was vice chair.
Michael W. Peters, president and CEO of WPPI Energy, was elected to the board of directors of American Transmission Co.
Mary O. McWilliams, executive director of Puget Sound Health Alliance, was appointed to the Puget Sound Energy board of directors and to the board of its parent company, Puget Energy.
Dynegy's board of directors elected Thomas W. Elward, E. Hunter Harrison, Vincent J. Intrieri and Samuel Merksamer to the board.
We welcome submissions to People, especially those accompanied by a high- resolution color photograph. E-mail to: people@pur.com.