Deck:
EPA, mercury and electric reliability.
Author Bio:
Bruce W. Radford is publisher of Public Utilities Fortnightly .
EPA, mercury and electric reliability.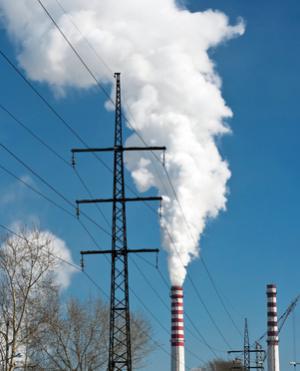 At this writing, the utility industry now has a much clearer idea of what it must do to comply with EPA regulations under the Clean Air Act, and how those new rules—if and when they should finally take hold—likely will affect electric reliability.
This clarity resulted from the Environmental Protection Agency's Dec. 21, 2011, release of the Mercury and Air Toxics rule (MATS), which sets national emission standards for hazardous air pollutants from coal- and oil-fired electric utility steam generating plants, and the December 30 ruling by the D.C. Circuit (EME Homer City Generation v. EPA, No. 11-1302) , which stayed implementation of the EPA's finalized cross-state air pollution rule (CSAPR), dealing with SO2 and NOx emissions that can cause ground-level ozone.
In fact, on December 16, five days before it released the final MATS rule, EPA's Cynthia Giles, assistant administrator for the office of enforcement and compliance assurance, issued a memo spelling out in advance the agency's intention to grant a one-year extension to the three-year MATS compliance deadline, as permitted under Clean Air Act sec. 112(i)(3)(B), while adding that it intended also to issue "administrative orders" under section 113(a), where appropriate, to add still an additional fifth year to the MATS timeline, if needed to permit installation of controls.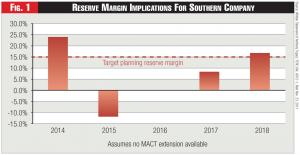 Unit owners seeking that fifth year of grace must submit numerous documents supporting the request, including copies of any written comments that the owner might receive from third parties that either favor or oppose the continued operation of the plant past the statutory four-year MATS compliance timeline.
This requirement implies an open process, akin to a rulemaking, that would alert would-be opponents and invite them to file protests, and with EPA weighing the request not only against reliability imperatives, but also against the potential environmental harm.
The memo concludes by stating that in evaluating any request for a fifth-year extension, EPA intends to "consult" with FERC and other entities with relevant reliability expertise.
But to get a real favor of what it all means, go back to late November of last year. That's when FERC had conducted a marathon two-day conference on electric reliability, including the likely effect of EPA rules. For FERC Chairman Jon Wellinghoff, the goal of the conference evidently seemed not so much to explore and learn, but to impose his will on the proceedings.
Wellinghoff's first target on the morning panel was Mark Lauby, vice president and director of reliability assessment and performance analysis at the North American Electric Reliability Corp. (NERC). Lauby had just finished testifying about NERC's most recent long-term reliability assessment (LTRA). He'd walked the commission through NERC's findings that EPA rules would lead to retrofitting some 500 generation units, representing over 250 GW of capacity, even assuming EPA's MATS rule would allow for an extra fourth year for compliance, as permitted under the Clean Air Act.
The chairman wasted no time, zeroing in on NERC's assumption that summer peak electric demand would grow an average