Deck:
EPA, mercury and electric reliability.
Author Bio:
Bruce W. Radford is publisher of Public Utilities Fortnightly.
At this writing, the utility industry now has a much clearer idea of what it must do to comply with EPA regulations under the Clean Air Act, and how those new rules—if and when they should finally take hold—likely will affect electric reliability.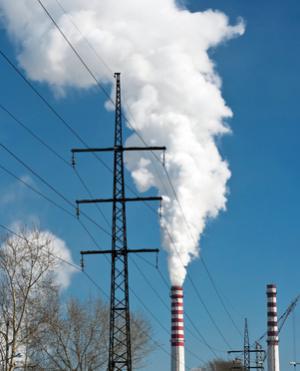 This clarity resulted from the Environmental Protection Agency's Dec. 21, 2011, release of the Mercury and Air Toxics rule (MATS), which sets national emission standards for hazardous air pollutants from coal- and oil-fired electric utility steam generating plants, and the December 30 ruling by the D.C. Circuit (EME Homer City Generation v. EPA, No. 11-1302), which stayed implementation of the EPA's finalized cross-state air pollution rule (CSAPR), dealing with SO2 and NOx emissions that can cause ground-level ozone.
In fact, on December 16, five days before it released the final MATS rule, EPA's Cynthia Giles, assistant administrator for the office of enforcement and compliance assurance, issued a memo spelling out in advance the agency's intention to grant a one-year extension to the three-year MATS compliance deadline, as permitted under Clean Air Act sec. 112(i)(3)(B), while adding that it intended also to issue "administrative orders" under section 113(a), where appropriate, to add still an additional fifth year to the MATS timeline, if needed to permit installation of controls.
Unit owners seeking that fifth year of grace must submit numerous documents supporting the request, including copies of any written comments that the owner might receive from third parties that either favor or oppose the continued operation of the plant past the statutory four-year MATS compliance timeline.
This requirement implies an open process, akin to a rulemaking, that would alert would-be opponents and invite them to file protests, and with EPA weighing the request not only against reliability imperatives, but also against the potential environmental harm.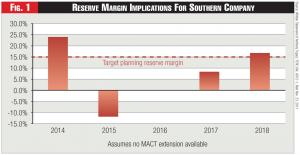 The memo concludes by stating that in evaluating any request for a fifth-year extension, EPA intends to "consult" with FERC and other entities with relevant reliability expertise.
But to get a real favor of what it all means, go back to late November of last year. That's when FERC had conducted a marathon two-day conference on electric reliability, including the likely effect of EPA rules. For FERC Chairman Jon Wellinghoff, the goal of the conference evidently seemed not so much to explore and learn, but to impose his will on the proceedings.
Wellinghoff's first target on the morning panel was Mark Lauby, vice president and director of reliability assessment and performance analysis at the North American Electric Reliability Corp. (NERC). Lauby had just finished testifying about NERC's most recent long-term reliability assessment (LTRA). He'd walked the commission through NERC's findings that EPA rules would lead to retrofitting some 500 generation units, representing over 250 GW of capacity, even assuming EPA's MATS rule would allow for an extra fourth year for compliance, as permitted under the Clean Air Act.
The chairman wasted no time, zeroing in on NERC's assumption that summer peak electric demand would grow an average of 1.23 percent per year.
Wellinghoff: So, Mr. Lauby … I understand you used a growth rate of 1.23 percent; is that correct?
Lauby: Yes.
Wellinghoff: And that was nationwide?
Lauby: That's based on the data we have before us from industry.
Wellinghoff: Okay, then I also noticed that your on-peak generating capacity was projected to increase by 90 GW, which was a significant decline from what you estimated in your last year projections?
….
Lauby: You're right … we did see a reduction in the plans for capacity, and our belief is that that's resulting from the lower growth rate. This is one of the lowest growth rates we've seen since we've started LTRAs.
Wellinghoff: Okay. I think the growth rate was interesting, because I just had TVA in my office, and they told me they're … forecasting their growth rate out at below 1 percent.
Wellinghoff's hint was clear: if NERC's presumed growth rate was too high, and its projected capacity additions too low, then it would over-estimate the threat to reliability, lending fodder to Republican opponents on Capitol Hill. So when Lauby identified Texas as a potential problem area, the chairman was quick to pounce:
"Of course, one of the issues with Texas is they're isolated. They don't have anybody else that they could lean on."
For panelist Michael Kormos, PJM's senior v.p. of operations, who saw the MATS rule as difficult but manageable for his RTO region, Wellinghoff was more forgiving, agreeing that PJM's wider interconnections would help see it through. In testimony submitted to FERC in advance of the conference, Kormos had stated that "PJM has not identified any overarching reliability impacts associated with potentially retiring units that cannot be resolved with transmission upgrades within the four-year period allowd by the proposed MATS rule."
But Wellinghoff soon returned with questions for Anthony Topazi, chief operating officer for Southern Company, a vertically integrated utility that has shunned FERC's market models. Wellinghoff even hinted that FERC might question the veracity of data from stand-alone, fully state-regulated utilities, while offering a higher level of trust to findings from RTOs:
Wellinghoff: What level of demand growth do you forecast in Southern, as opposed to TVA?
Topazi: We have … we're one of the industry leaders in demand response, about 2,000 MW.
Wellinghoff: No, I'm sorry. Maybe you didn't understand my question. Your load growth. What level of load growth projections?
Topazi: I don't know the specific number but it has come down considerably over the last year …
Wellinghoff: Higher than TVA's less than one percent?
Topazi: It's in the one, one-and-a-half percent range.
Wellinghoff: Okay, all right, and you know, I can appreciate that maybe you and some other isolated utilities may need some specific exemptions … Are you willing to have third-party verification and analysis, by FERC going in, analyzing what you're doing with respect to resource planning and your assumptions?
Topazi: Yes. I mean utilizing the NERC process and standards is what you have to do to …
Wellinghoff: If we've got planning authorities like New England's who indicated that they've got procedures in place to handle these things, we will monitor that.
But we don't think we need to, you know, get in-depth into their planning activities, and we believe that they're reliable and capable to handle them.
Wellinghoff's performance nearly stopped the show. He found no evidence of any threat to reliability serious enough to warrant a blanket waiver or exemption from MATS compliance. Instead, Wellinghoff favored the "safety valve" solution proposed by five RTOs, whereby EPA could allow individual units to continue to run, even if unable to meet the MATS compliance deadline, if needed to maintain reliability. FERC, presumably, would issue any required finding.
Wellinghoff's frequent foil, commissioner Philip Moeller, found the safety valve idea interesting as well, but questioned whether FERC would have a role to play, as the decision on whether to grant an extension ultimately would fall to EPA.
And speaking of EPA, Moeller wondered out loud why Regina McCarthy, the EPA's assistant administrator for the office of air and radiation, had been permitted to address the conference at the top of the hour, ahead of the panel, but then had been excused and thus saved from cross-examination by the commissioners during the Q&A session—especially after she had impugned any and all who might doubt EPA's motives on the cross-state mercury and toxics rules.
"We have heard claims that our rules will lead to adverse impacts on energy reliability," McCarthy noted.
"Well rest assured … in the 40-year history of the Clean Air Act, EPA rules have never caused the lights to go out, and the lights will not go out in the future as a result of EPA rules."
McCarthy acknowledged that a number of studies had predicted widespread plant retirements, but found the studies marked by "serious flaws," including the NERC LTRA already noted, which she said had wrongly assumed that coal units would install the most expensive controls available, and also "mischaracterized" EPA's cooling water intake rule under Clean Air Act sec. 316(b), which McCarthy said "accounts for the majority of the retirements that NERC specifies."
McCarthy conceded that EPA had never denied the chance of "localized reliability challenges," but that widespread rumors of disaster were unrealistic and wouldn't lead EPA to back down.
"I may be bullet-riddled," she admitted, "but frankly, you can't see any holes."
Timing is Everything
The record is rife with evidence on how much coal-fired capacity will be retired or placed out of service for retrofits to comply with the EPA's MATS rule.
As outlined in comments and testimony submitted for the FERC conference, the Midwest ISO expects that 62,000 MW of its 72,000 MW of coal-fired capacity will require retrofits or replacement, with 28,000 MW requiring fabric filters, and 20,000 MW requiring added scrubber-type control equipment. Southern Company anticipates that 58 of its 64 coal-fired generating units will have to undergo major changes to comply with EPA rules. And absent any extension in EPA's compliance deadlines, Southern projects a negative-12 percent reserve margin in 2015, recovering to positive territory only in 2017, and returning to the required 15 percent only in 2018. Yet the problem goes way beyond reserve margins, as reliability is location-specific and involves deliverability and voltage stability issues that sometimes must be resolved by transmission upgrades, which can take much longer to plan, permit and construct than pollution controls at generating plants.
The problem is rather a matter of timing, as the new EPA rules force hundreds of plants to undergo retrofits and planned outages—all more or less at the same time.
Testifying at the FERC conference, Southern CEO Topazi envisioned four-and-a-half to five years to install a scrubber:
"The fastest we've ever installed one is 40 months. The longest is 69 months. Our average is 54 months."
AEP CEO Nick Akins agreed, suggesting 50 to 60 months to go through the regulatory approvals, permitting, engineering procurement, and actual construction:
"We have spent $7.2 billion replacing scrubbers…
"You really have to understand, it is not just a box you stick on the back of a tailpipe."
Then there's the challenge of orchestrating and choreographing outage periods, which Akins estimated at between 15 and 20 weeks for a 50- to 60-month scrubber installation. That requirement, coupled with real-world issues such as construction cycles and supply chain management, led Akins to predict that, "for our system, it would take until 2020 to get this done."
Back at Southern, Topazi saw the construction of the baghouse—the building containing tubes of fabric filters to remove particulates, as a complement to the scrubber—as the critical driver:
"About 15 to 17 is our estimate of what we have to install… By the end of 2015, we'd have three or four completed.
"Keep in mind," he added, "you take a coal plant that has four units, and we're talking about a baghouse for each one of those units in a confined space. You physically can't do all four simultaneously … we've had to shoehorn scrubbers and SCRs [selective catalytic reduction] into the plant itself … or you have to do what we had to do at our plant Scherer—build a baghouse a quarter-mile away, and then duct and force air to make it fit."
Claire Moeller, v.p. for transmission asset management at MISO, assumed that at any one time his region could afford to take out only about 15,000 MW of some 60,000 MW in coal-fired units undergoing retrofits: implying that MISO would need "between three and six outage windows," requiring at least two to three years.
"Just to think about it," added Moeller, "we as a nation are going to have something like 100,000 MW of steam plants order a baghouse on the same day—because they all have the same compliance clock."
Hobson's Choice
The Clean Air Act dictates a three-year deadline for MATS compliance following publication of the final EPA rule in the Federal Register, with EPA authorized to grant a one-year extension. Yet the studies and the anecdotal evidence reported at the conference suggested that compliance will take much longer. To ease the pressure, the power industry has embraced two possible and not necessarily incompatible solutions.
Under one model, the Edison Electric Institute had urged EPA to grant a blanket one-year extension—four years for compliance instead of three—for all units intending to retrofit. The president then would have authority granted to him under Clean Air Act sec. 112(i)(4) to allow two additional years for compliance—six years in total—for utilities making good-faith efforts to comply, but where technology wasn't available for installation due to delays in permitting, financing, equipment availability, etc., and where extension was consistent with a state-approved integrated resource plan, or where the NERC or the appropriate RTO or state PUC determined that an extension of time was needed to address reliability issues. (See, Written Statement of Dominion CEO Thomas Farrell, FERC Docket RC11-6, filed Nov. 22, 2011.)
By contrast, five of the nation's six RTOs—all but New England—had filed comments with the EPA last August recommending a narrowly drawn reliability "safety valve" procedure, such that a retiring generator could be granted an extension of time needed to implement reliability solutions to replace the subject resource through some sort of open process leading to a pro forma consent decree, or perhaps. (See, Joint Comments of ERCOT, MISO, NY ISO, PJM, and SWPP, FERC Docket AD12-1, filed Dec. 9, 2011.)
The debate over these two alternatives centered on two problems. First, what role would FERC play under the safety-valve option? Second, would an extension in either case expose a plant operator to civil liability for violating the Clean Air Act, even while running to preserve reliability?
Such concerns stemmed largely from the past experience of Mirant—now GenOn Energy—involving the Potrero plant in San Francisco in 2001, and the Potomac River plant in Alexandria, Va., in 2005. In each case, Mirant had won approvals from federal regulators to run to assure reliability, but was held liable for damages or penalties and fines in the form of citizens' lawsuits—the Potrero case—or state enforcement of environmental laws—at the Potomac River plant.
Debra Raggio, assistant general counsel and v.p. for government and regulatory affairs at GenOn, explained how Federal Power Act sec. 202(c) allows the DOE to direct a generating plant to operate to ensure reliability in cases of war or emergency. But while that section in fact creates a reliability safety valve, it offers no immunity from liability under environmental laws. To avoid any penalty for unauthorized emissions, the owner must shut down—even though a "knowing and willful" violation of a must-run order could land the owner behind bars. So when Wellinghoff asked her opinion of section 202(c), Raggio felt herself cornered:
"I'm having to say which thing I want, penalty or jail."
The problem involved legislative interpretation: "Our legal advice directs us that the Clean Air Act actually would trump the Federal Power Act … because there is no carve-out for reliability in the Clean Air Act, which came after.
"My personal opinion is: nobody thought of this."
Going Public
The safety valve idea also would beg the question of how many hours a unit would be allowed to run if it should qualify for a reliability exemption. Would the plant then earn the right to qualify for economic dispatch in any hour, to earn market revenues and cover costs, or would it be limited to running only in those few hours crucial to reliability? Could EPA force a safety-valve plant to curtail its run times to minimize health risks from the resulting emissions?
And what agency would make the safety valve finding? Commissioner Moeller, for one, questioned how FERC might make the process work, since the ultimate decision of whether a generator could qualify for a waiver of the MATS compliance deadline would remain EPA's call, with NERC and FERC able only to give expert advice to EPA.
In fact, just last month the FERC denied a petition by the South Carolina Public Service Commission that had asked FERC to create a joint federal-state board to study the impact of EPA rules on reliability and affordability of electric power in the Palmetto State. FERC ruled that the petition failed to identify any matter "cognizable under Part II of the Federal Power Act." (Docket EL11-62, Jan. 19, 2012, 138 FERC ¶61,040.)
Above all, many at the conference felt that any safety valve option would depend primarily on generators providing timely notice of their retirement or retrofit plans—at least two years' notice, for example, under the RTO safety valve proposal tendered to EPA.
At one point Commissioner La Fleur asked how much advance knowledge planning authorities typically have about when a power plant owner might be thinking of retiring a unit, and whether FERC should consider reviewing rules governing plant retirements.
According to PJM's Kormos, an RTO often has information about generator plans, but "we just can't go public with it."
Yet a generator who bids in an RTO forward capacity market surely is revealing something about future plans, and Kormos acknowledged that when PJM puts a grid upgrade in an upcoming RTO transmission expansion plan, "we have to state what the need is," which also tends to reveal generator intentions.
And when pressed by Commissioner Norris, Kormos appeared optimistic:
"We're working with our generation owners. I think … that if we went to them and said we need to pull the trigger now; we need you to let us announce you're going to retire this unit … my guess is right now, based on our history, they would let us, and they would work with us to do that."