Generation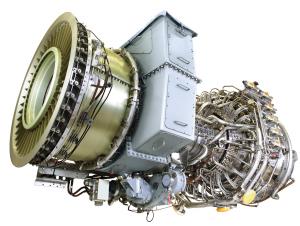 Calpine agreed to supply electric generation capacity and power to Public Service Company of Oklahoma (PSO) from Calpine's 1,134-MW Oneta combined-cycle plant from June 1, 2016, through May 31, 2031. Under the contract, PSO will purchase 260 MW of Oneta's capacity, energy, and ancillary services, including the right to dispatch Oneta to meet its energy needs up to the contracted capacity. The contract is conditioned on approvals from the Oklahoma Corporation Commission and on securing satisfactory transmission service.
TransCanada signed a memorandum of understanding with the Ontario Power Authority (OPA) to develop, own, and operate a 900-MW natural gas-fired power plant at the site of Ontario Power Generation's Lennox generating station, near the village of Bath in eastern Ontario. OPA and TransCanada aim to finalize a contract by year-end, based on the terms of the MOU. The Lennox power plant would replace a canceled facility that was planned for construction in Oakville.
Homer Electric Association awarded a contract to NAES Power Contractors to supply a GE LM6000 gas turbine power project at an existing plant site near Soldotna, Alaska. NAES's contract includes turbine placement, stack assembly and erection, installation of all ancillary systems and equipment, and start up and commissioning. The plant is scheduled to be operational by October 2013.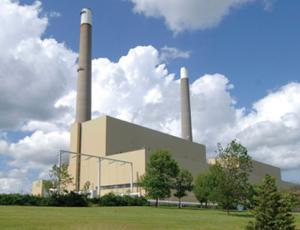 Private equity firm Panda Power Funds awarded a turnkey supply contract to Siemens for a 758-MW, gas-fired, combined-cycle power plant in Sherman, Texas. The contract follows an identical order for a Siemens Flex-Plant 30 in Temple, Texas, earlier this year. Siemens will supply the plant in consortium with Bechtel. The $300 million order includes a long-term service agreement. Siemens will deliver the power island equipment, including two gas turbines, one steam turbine, three generators, and the instrumentation and control system. Bechtel will be responsible for engineering and procurement for the balance of the plant, and installation, construction, and commissioning. Siemens will build the gas turbines, steam turbine, and generators at its factory in Charlotte, N.C.
Tucson Electric Power (TEP) modified an existing agreement with SunPower to incorporate 6 MW of its new C7 Tracker PV technology into a planned facility that will also include 2 MW of SunPower's T5 solar roof tile. The C7 Tracker combines single-axis tracking with rows of parabolic mirrors, reflecting light onto Maxeon solar cells, which SunPower says are 22.8-percent efficient. The C7 Tracker installation is expected to begin construction in January 2013, with startup in December 2013. The deal modifies a previous agreement under which SunPower was contracted to deliver 11 MW of rooftop solar capacity to TEP.
Stellar Energy completed a 960-kW rooftop PV project for James Cameron's Lightstorm Entertainment. The system includes three PV arrays with 3,692 modules and three inverters, producing enough electricity to power Lightstorm's sound stages and offices at the Manhattan Beach Studios media campus. The solar modules were installed on the studio's sound-proof barrel-shaped roofs, which required a custom designed mounting system to follow the contours. Stellar says the design provided maximum power output and minimized roof penetrations.
The Minnesota Vikings football team contracted with Juhl Wind to buy renewable energy