Generation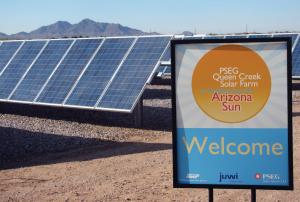 Alstom will provide three heat recovery steam generators (HRSG) for Dominion Virginia Power's planned 1,300-MW Brunswick County power station. Alstom says the units will be the largest HRSGs it has supplied for the North America market. Each unit will be coupled with a Mitsubishi MHI501G gas turbine. Alstom contracted Fluor to lead project engineering, procurement, construction, and commissioning. Construction will begin once Dominion receives approval from the Virginia State Corporation Commission.
Public Power Pool selected Constellation to supply its members with 2.7 million MWh of electricity following a competitive bidding process. The three-year agreement with Constellation will begin in 2014.
Juhl Wind and 8030 Companies formed a joint venture to acquire existing wind farms and additional generating assets in the United States and Canada. Operating under the Juhl Wind name, the partnership expects to buy 260 MW of older wind farms over three years. The company might purchase projects totaling 60 MW of capacity in 2013, and 100 MW in two subsequent years. The company plans to acquire wind farms smaller than 100 MW and at least a decade old, where equipment needs to be replaced or improved, qualifying the projects to capture production tax credits of 2.2 cents per kWh.
Lincoln Renewable Energy (LRE) signed 20-year power sales agreements with Southern California Edison (SCE) to deliver electricity from the Marathon (25 MW DC) and Agincourt (12.5 MW DC) solar power plants that LRE is developing in San Bernardino County, Calif., with WDG Capital Partners. Construction is expected to begin in 2013. 
PSEG Solar Source, the Salt River Project (SRP), and Juwi Solar Inc. (JSI) dedicated the 19-MW PSEG Queen Creek solar farm in Arizona. The project is owned by PSEG, while Juwi developed it, served as EPC contractor, and manages operations. SRP contracted to buy the power output for 20 years. Phoenix-based Power-One supplied and tested the inverters.
Siemens Energy finalized its contract with Pattern Energy for the Ocotillo wind power project, under construction in Southern California. Most of the project was scheduled to start operating in 2012, with a portion going online in the first half of 2013. The scope of supply includes delivery, technical field assistance, and commissioning of the 112 SWT-2.3-108 wind turbines, including a two-year service and maintenance contract. 
SolarReserve a U.S. developer of utility-scale solar power projects; the Kensani Group, an investment and financial advisory player in South Africa; and Intikon Energy, a South African developer of renewable energy projects, have successfully closed financing for two 75 MW (DC) solar photovoltaic (PV) projects. The 75-MW Letsatsi project will be located in the Free State while the 75-MW Lesedi Project will be constructed in the Northern Cape. The projects were selected by the South Africa Department of Energy in the first round of bids under the South Africa Renewable Energy Independent Power Producer Procurement Program (REIPPPP). Completion is scheduled for mid-2014.
Array Technologies will supply its DuraTrack horizontal, single-axis solar trackers for a 268-MW (DC) PV facility in California's Imperial Valley. The FirstSolar project will be interconnected to the San Diego Gas & Electric (SDGE) grid as a qualified facility for a large generator interconnection agreement in the California Independent System Operator market. The plant is expected to enter service in phases during the second half of 2013.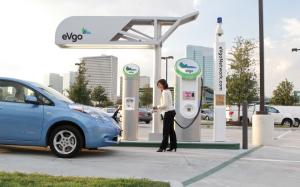 Princeton Power Systems developed a 2-MW inverter for the Department of Energy's (DOE) SunShot Incubator program. The newly designed six-port inverter aims to reduce the overall cost of solar installations and balance-of-systems components, toward DOE's goal of a $1/watt total installed cost. The inverter allows direct 13.8-kV grid connection without using a 60-Hz isolation transformer. A small transformer is integrated directly into the box, taking the place of a step-up transformer. Princeton Power said the inverter incorporates energy storage capabilities with an integrated high-frequency nano-crystaline transformer for a consistent power flow. 
Transactions
Entergy acquired the Hot Spring and Hinds power plants from KGen Power at the end of 2012. Entergy Arkansas purchased the 620-MW Hot Spring plant for $277 million, while Entergy Mississippi bought the 450-MW Hinds plant for $246 million. 
Puget Sound Energy acquired a 270-MW gas-fired, combined-cycle, cogeneration plant from Tenaska in northwest Washington. PSE owns three other gas-fired power plants in Whatcom County: the 147-MW Whitehorn, 167-MW Encogen, and 125-MW Sumas generating stations. 
TransCanada agreed to acquire BP's 40 percent interest in the Crossfield gas storage facility, as well as BP's interest in CrossAlta Gas Storage & Services, the companies' marketing joint venture. The $210 million transaction will give TransCanada 100-percent ownership in the facility, located in Crossfield, Alberta. TransCanada has operated the facility since 2011. As part of the deal, TransCanada will acquire all of BP's mineral interests in the area, including BP's ownership interest in the Elkton production unit and related surface land. BP will remain a storage customer. The transaction is expected to close by the first quarter of 2013.
Enterprise Software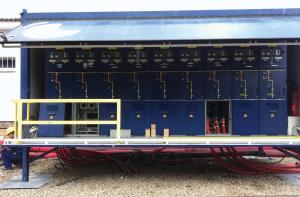 Capgemini Canada signed an agreement with Hydro One Networks to implement an asset investment planning system. Capgemini Canada will provide consulting and system integration services to re-engineer the utility's asset investment planning processes and deploy a configured Copperleaf Technologies' C55 software system. 
Smart Grid
San Diego Gas & Electric (SDG&E) began installing a new outage management system (OMS), which the company expects will speed up outage detection and help utility personnel restore service faster. For the project, SDG&E integrated a geographic information system, which provides detailed images and technical data about the grid. In addition to localized outages, the OMS can track multiple outages during large storms to help ensure power is restored as soon as possible. The OMS will use data from the 1.4 million smart meters that SDG&E has installed in its territory. 
Survalent Technology commissioned a new SCADA system for Kenora Hydro Electric in Ontario. The new system features Survalent's open-architecture system based on Windows Server 2008. It includes several of Survalent's open system applications.
The Association for Demand Response & Smart Grid (ADS) welcomed three additional members to the organization. The new members are California Independent System Operator, Dimplex North America, and Negawatt Business Solutions. ADS is a non-profit organization based in Washington, D.C., focusing on the development and exchange of information among policymakers, utilities, technology companies, and other stakeholders.
People
Harris Utilities SmartWorks appointed Chris Lewis v.p. of business development. Previously he was director of market development with Cognera, a Harris Utilities company.
Ambient promoted Michael Quarella to the role of COO, effective immediately. Quarella joined Ambient's management team in March 2005 as v.p. of operations. 
Itron appointed Philip Mezey as the company's president and CEO, and also a member of the company's board of directors, succeeding LeRoy Nosbaum. Mezey assumed his new role in January 2013. Previously, he was president and COO for Itron's global energy segment. John Holleran will become the company's executive v.p., COO, and interim president to lead the global energy and water segments. Previously, Holleran was Itron's senior v.p., special projects, and corporate secretary.
EVs & Storage
ChargePoint and Service Solutions signed a reseller agreement for electric vehicle (EV) charging stations and services in the North American market. Service Solutions plans to resell the EV charging stations and services to auto manufacturers, their dealers and customers, and Fortune 1,000 commercial users. The agreement marks Service Solutions' entry into the market. 
Cowessess First Nation selected Saft to design, produce, and install a battery energy storage system that includes two Intensium Max 20E lithium-ion battery containers as part of the High Wind project near the City of Regina, Saskatchewan. Saft says the Regina project is its first wind power application in North America. The grid-connected system is expected to increase reliability and decrease volatility of the wind farm's output by as much as 70 percent over the system's 15-year lifespan. Each li-ion unit includes a 400-kW power conditioning system for use in conjunction with an 800-kW utility scale wind turbine. The facility is scheduled to begin operation in early 2013.
NRG Energy, through its eVgo subsidiary, formalized plans for a comprehensive EV charging network in California. As part of its agreement with the California Public Utilities Commission, NRG expects to invest $100 million over the next four years in the eVgo California charging network. The fee-based network will include 200 publicly available, fast-charging stations that allow drivers to add 50 miles of range in 15 minutes at retail locations in the San Francisco Bay area, the San Joaquin Valley, the Los Angeles Basin, and San Diego County. 
Metering
Benton County Electric System (BCES) selected the Elster EnergyAxis advanced metering infrastructure (AMI) system. The system will allow BCES to collect and analyze metering data to improve customer service and operational efficiency. BCES is one of 155 Tennessee Valley Authority (TVA) power distributors. The turnkey project is on a three-month deployment schedule with completion planned mid-2013.
Electro Industries GaugeTech said it developed new features for the Shark 200 multifunction power meter, including additional data-logging and input-output options, and more accurate frequency measurement. The upgrades allow the meter to be used for power system frequency analysis and transducer applications. Additional features include improved real-time clock synchronizing for load profiling, wider dynamic voltage under-range, and other functions. 
Itron and Deutsche Telekom agreed to collaborate on delivering smart metering systems to target markets in Europe. Under the agreement, the two companies will use Itron's smart meter solutions, along with Deutsche Telekom's M2M capabilities, information and communication technology systems, and intelligent networks energy system. 
Itron formed a strategic alliance with Panasonic to develop a smart meter platform tailored to the Japanese market. As part of the agreement, Itron will design, develop, and deliver an Itron smart meter with its 3G cellular communications to Panasonic. Itron's technology will support multiple communication options, including cellular, RF mesh, and power line carrier. In Japan, the Ministry of Economy, Trade, and Industry has mandated the adoption of smart meters over the next 10 years for nearly 80 million electric meters to help manage energy supply and demand.
Transmission
FirstEnergy plans to construct a new $45 million transmission control center in Akron, Ohio. The 70,000 square-foot facility will be built at the company's West Akron complex, a 150-acre site that now houses an Ohio Edison service center, a FirstEnergy call center, and an office building. Groundbreaking is expected in the spring of 2013, with completion planned for the end of the year.  
PacifiCorp awarded a multi-year engineering, procurement and construction contract to EC Source, a MasTec affiliate. Under the contract, EC Source will build the Sigurd-to-Red Butte transmission line in south central Utah. Engineering and procurement activities began in January 2013, with construction starting in April 2013, and startup in the summer of 2015.
ABB will implement the new Asset Health Center system at American Electric Power (AEP) to improve the performance and reliability of its electric transmission network. The system integrates equipment-based operational technology from ABB, and enterprise information technology from Ventyx, ABB's industrial enterprise software group. AEP will use existing infrastructure and designs to feed digital equipment history records, online monitoring, and operational data to the Asset Health Center.
Customer Engagement
Southern California Edison (SCE) contracted with ADT to provide SCE customers with energy management and reporting capabilities through ADT Pulse, an interactive home management platform. The system allows customers to arm and disarm their security systems, control thermostats, turn on and off small appliances and lights, access real-time video, and lock and unlock doors. ADT Pulse can connect to SCE customers' Edison SmartConnect meters to show home energy consumption, historical energy usage information, daily energy bill estimates, and energy savings alerts.
Opower selected Infobright Enterprise Edition to support the analysis of behavioral, demographic, and log data that shows which of its products are being used most successfully by utilities, how utility customers interact with the information that Opower provides, and how activities like marketing programs or sales strategies are driving usage.