Generation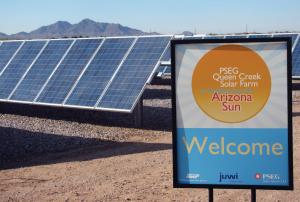 Alstom will provide three heat recovery steam generators (HRSG) for Dominion Virginia Power's planned 1,300-MW Brunswick County power station. Alstom says the units will be the largest HRSGs it has supplied for the North America market. Each unit will be coupled with a Mitsubishi MHI501G gas turbine. Alstom contracted Fluor to lead project engineering, procurement, construction, and commissioning. Construction will begin once Dominion receives approval from the Virginia State Corporation Commission.
Public Power Pool selected Constellation to supply its members with 2.7 million MWh of electricity following a competitive bidding process. The three-year agreement with Constellation will begin in 2014.
Juhl Wind and 8030 Companies formed a joint venture to acquire existing wind farms and additional generating assets in the United States and Canada. Operating under the Juhl Wind name, the partnership expects to buy 260 MW of older wind farms over three years. The company might purchase projects totaling 60 MW of capacity in 2013, and 100 MW in two subsequent years. The company plans to acquire wind farms smaller than 100 MW and at least a decade old, where equipment needs to be replaced or improved, qualifying the projects to capture production tax credits of 2.2 cents per kWh.
Lincoln Renewable Energy (LRE) signed 20-year power sales agreements with Southern California Edison (SCE) to deliver electricity from the Marathon (25 MW DC) and Agincourt (12.5 MW DC) solar power plants that LRE is developing in San Bernardino County, Calif., with WDG Capital Partners. Construction is expected to begin in 2013. 
PSEG Solar Source , the Salt River Project (SRP), and Juwi Solar Inc. (JSI) dedicated the 19-MW PSEG Queen Creek solar farm in Arizona. The project is owned by PSEG, while Juwi developed it, served as EPC contractor, and manages operations. SRP contracted to buy the power output for 20 years. Phoenix-based Power-One supplied and tested the inverters.
Siemens Energy finalized its contract with Pattern Energy for the Ocotillo wind power project, under construction in Southern California. Most of the project was scheduled to start operating in 2012, with a portion going online in the first half of 2013. The scope of supply includes delivery, technical field assistance, and commissioning of the 112 SWT-2.3-108 wind turbines, including a two-year service and maintenance contract. 
SolarReserve a U.S. developer of utility-scale solar power projects; the Kensani Group, an investment and financial advisory player in South Africa; and Intikon Energy, a South African developer of renewable energy projects, have successfully closed financing for two 75 MW (DC) solar photovoltaic (PV) projects. The 75-MW Letsatsi project will be located in the Free State while the 75-MW Lesedi Project will be constructed in the Northern Cape. The projects were selected by the South Africa Department of Energy in the first round of bids under the South Africa Renewable Energy Independent Power Producer Procurement Program (REIPPPP). Completion is scheduled for mid-2014.
Array Technologies will supply its DuraTrack horizontal, single-axis solar trackers for a 268-MW (DC) PV facility in California's Imperial Valley. The FirstSolar project will be interconnected to the San Diego Gas & Electric (SDGE) grid