Deck:
ERCOT readies for renewable market integration.
Author Bio:
Julia Matevosyan  is a senior planning engineer for the Electric Reliability Council of Texas (ERCOT). She is an expert in transmission and distribution system planning, power production planning, and network interconnection of new generation and load. She earned a Ph.D., MSc. and Technical Licentiate in electrical engineering from the Royal Institute of Technology, Stockholm, and is a senior member of IEEE.
ERCOT readies for renewable market integration.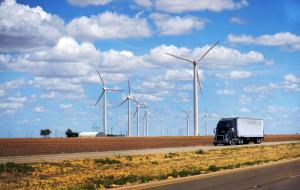 The Electric Reliability Council of Texas, or ERCOT, is the independent transmission system and electricity market operator of Texas serving 85 percent of the state's load, with installed generation capacity of almost 85,000 MW. ERCOT conducts a long-range planning study every two years to review generation and transmission needs for the region in accordance with Texas state law. As well, it follows NERC requirements to conduct 10-year assessments of system reliability.
Historically, the scope of long-term transmission plans has always complied with legal and regulatory requirements. With the relative uncertainty created by forecasted renewable energy sources (RES) penetration on the regional transmission grid, ERCOT decided to expand its biannual study to determine necessary operating reserve requirements for accommodating RES. A successful application for DOE funding through the American Recovery and  Reinvestment Act of 2009 enabled ERCOT to begin a much more ambitious long-range analysis.
Wind Today; Wind Tomorrow
Current wind generation capacity in Texas is over 12 percent of total capacity, with most of it located in the western part of the state. As Figure 1 shows, there can be wide mismatch between wind power production and actual load in terms of seasonal and daily patterns. This mismatch can lead to operational challenges when trying to integrate large amounts of wind energy into the system.

As a Balancing Authority (BA), ERCOT has the responsibility to continuously balance demand and supply to maintain system frequency close to 60 Hz. Currently, ERCOT system is not synchronously interconnected with any of its neighboring systems. Thus, the required balancing power has to be provided from available resources within the ERCOT system. ERCOT procures the required amount of ancillary services in the day-ahead market to ensure sufficient reserves are available in real time. These ancillary services include products with different characteristics (Responsive Reserve, Regulation, and Non-Spin) to provide required flexibility for real time balancing.
Presently there are adequate reserves to maintain system frequency, but the need for more ancillary services in our study was almost a foregone conclusion, as expected higher penetration levels of wind and solar generation come online in the coming decades. One of the goals for the expanded study was to learn how much reserve capacity was necessary to support an expanded RES portfolio.
Until it began its reserve adequacy study in 2012, ERCOT's long term transmission planning processes relied on production cost simulation tools (PROMOD, UPLAN) and tools for AC analysis (PSS/E, PowerWorld). While powerful for their intended applications, these tools do not capture intra-hourly variability of the renewables and load and system balancing challenges.
Second-by-Second Simulation
Determining the impact of increasing proportions of wind, solar, storage, or demand-response resources on ERCOT's ability to