Renewable Energy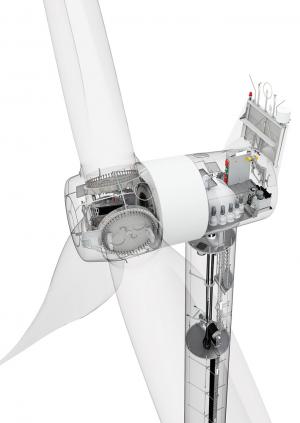 IKEA made its first wind farm investment in the United States with the purchase of 98-MW Hoopeston Wind in Hoopeston, Illinois. The project is currently being constructed by Apex Clean Energy and is expected to be fully operational by the first half of 2015. The Hoopeston Wind project will install 49 Vestas V100-2.0 MW wind turbines near Hoopeston in Vermilion County, Illinois, approximately 110 miles south of Chicago.
The U.S. Army Corps of Engineers pre-qualified a four-company team led by TransGen Energy to bid for solar projects at U.S. military installations throughout the United States and its territories. TransGen Energy is serving as prime contractor for the TransGen Solar Team. The team will deliver solar projects under PPAs with the U.S. Department of Defense. Another team member is ConEdison Solutions and will oversee and operate each installed solar facility. The third partner, Quanta Solar Solutions and they will install the awarded solar sites. Finally, PS&S Global will engineer and develop the projects. Once developed, these projects will provide power under PPAs with the Department of Defense for up to 30 years.
Google and MidAmerican Energy (MidAmerican) established an agreement for MidAmerican to supply Google's Council Bluffs, Iowa data center with up to 407 MW of wind-sourced energy. The wind power will come from several wind projects that are part of MidAmerican's Wind VIII program, an initiative under which MidAmerican will bring 1,050 MW of new Iowa wind power online by the end of 2015. This agreement fully supplies the first phase of Google's facilities in Council Bluffs with 100% renewable wind energy, bundled with and tracked by renewable energy certificates, and will allow additional phases to be supplied with wind-sourced energy as the company grows in Iowa. This agreement represents Google's sixth and largest renewable energy purchase to date, bringing the total amount of renewable energy Google has contracted for to over one gigawatt (1,000 MW).
Siemens Canada expanded its wind power footprint, in partnership with Algonquin Power & Utilities, to supply, deliver and commission ten direct-drive SWT-2.3-113 wind turbines for the Morse Project. The 23-MW project will be located in southern Saskatchewan near Morse, 60 km from Swift Current. The technology of the SWT-2.3-113 benefits from the experiences of 250 gearless Siemens wind turbines in operation. Construction of the wind farm is expected to begin in summer 2014, with commercial operation expected by early next year. The deal includes a 10-year service and maintenance agreement, ensuring the reliability, availability and performance of the turbines.
Strata Solar installed nine utility-scale solar projects across North Carolina using more than $100m of tax-equity financing provided by a subsidiary of Wells Fargo & Company. North Carolina utility Progress Energy Carolinas will purchase the power. The three largest projects - Bladenboro, Wagstaff and Nash 58 - all exceed six MWs in capacity and provide a boost to the local tax base without requiring additional county expenditures on sewer, roads or any other infrastructure.
NextEra Energy Resources, a subsidiary of NextEra Energy dedicated the company's 250-MW Genesis Solar Energy Center, located in Riverside County, Calif. All of the power generated by the solar facility is being provided to Pacific Gas & Electric under a long-term contract. The solar facility, which is comprised of two identical 125-MW generating units, entered service in November 2013 and March 2014, respectively and is owned and operated by an affiliate of NextEra Energy Resources.
As part of the statewide NY-Sun Initiative, a $60 million investment to support the Long Island solar industry's transition to PSEG Long Island has been announced. PSEG Long Island will partner with NYSERDA to locally implement the statewide NY-Sun program. NY-Sun Initiative is a collaborative effort among public-private entities who are all working toward advancing the use of solar power in New York State. NYSERDA will more than double the proposed NY-Sun Initiative allocation for the Long Island region from $28 million to $60 million. The maximum size of the photovoltaic system eligible for incentives will increase from 10 kW to 25 kW for residential homes and 100 kW to 200 kW for commercial businesses.
Phoenix Energy signed agreements to build and operate a biomass gasification plant near Lake Tahoe, California. The 2-MW plant will utilize forest biomass from Placer County's fire threat reduction activities to make electricity, heat and biochar - a solid carbon byproduct that is used as a soil conditioner and filter media. The plant will be the first to use forest-based fuel in California. The Lake Tahoe project is Phoenix Energy's third biomass gasification plant in state and when fully operational it will be the company's largest plant.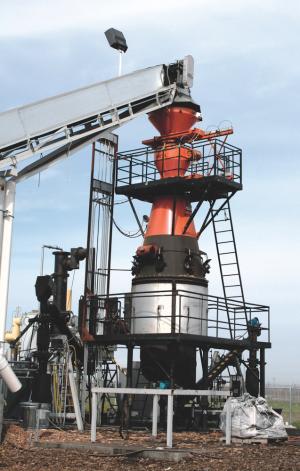 SunEdison interconnected a 20-MW AC solar plant in Kern County, California. The project, known as the Adobe Solar Facility, is owned by Southern Company subsidiary Southern Power and Turner Renewable Energy and is composed of 80,000 SunEdison Silvantis Solar PV modules. SunEdison was responsible for building the Adobe facility, and will provide asset management and 24/7 monitoring and maintenance services through its renewable operations center. This project marks the fourth time that Southern Power and Turner Renewable Energy have partnered with SunEdison since June 2012.
Canadian Solar completed the first diesel hybrid PV system in the remote microgrids of northern Ontario, Canada. The 152kW rooftop solar array on the Deer Lake First Nation Elementary School marks the first project under the strategic partnership with NCC Development (NCC), a First Nation renewable energy management company. NCC uses renewable energy (RE) microgrid solutions to assist the energy needs of off-grid First Nations and remote communities. NCC has identified more than 80 First Nations and remote communities for potential RE microgrid solution deployment, in an effort to promote photovoltaic services and projects to areas heavily reliant on diesel and challenged by limited access to electricity.
JinkoSolar Holding Co. successfully connected its 24MW solar PV power plant in Xinyi, Jiangsu Province and 15MW solar PV power plant in Lianyungang, Jiangsu Province to the grid. The company has so far successfully connected to the grid for more than 252 MW of solar PV power projects. The 24MW Xinyi and 15MW Lianyungang power plants were granted blended 20-year subsidies of 1.125 RMB/KWh and 1.1 RMB/KWh, respectively, including subsidies from the local government. Both locations are among areas with the highest insolation level in Jiangsu Province.
Nuclear Power
Ontario Power Generation (OPG), through its subsidiary, Canadian Nuclear Partners (CNP), and Westinghouse Electric have established an agreement that will enable the companies to consider a diversity of nuclear projects including refurbishment, maintenance and outage services, decommissioning and remediation of existing nuclear power plants, and new nuclear power plants. Westinghouse and OPG have collaborated recently on several key projects. Currently, Westinghouse is performing work to design filtered containment vents at OPG's Darlington Nuclear power station as part of the site's refurbishment program.
Power Markets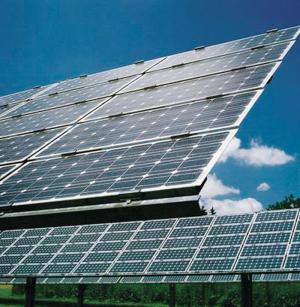 NV Energy filed a request with the Public Utilities Commission of Nevada (PUCN) seeking approval to participate in the new, extraterritorial energy imbalance market (EIM) to be operated by the California Independent System Operator Corporation (Cal-ISO). Meanwhile, the California grid operator separately is asking the Federal Energy Regulatory Commission (FERC) to approve the implementation agreement with NV Energy. (See FERC Docket ER14-1729, filed Apr. 16, 2014). Earlier, on April 8, the FERC by letter order had OK'd an EIM tariff amendment proposed by Cal-ISO setting out terms by which the ISO would recover software development costs to reconfigure its systems to incorporate PacifiCorp as a participant in the EIM, by October 1 of this year. (See, FERC Docket ER14-1350). The energy imbalance market is a voluntary, five-minute balancing market that provides participants the opportunity to more efficiently manage existing energy resources. A broad cross-section of industry stakeholders supports the EIM, including the Natural Resources Defense Council (NRDC), which was active in the EIM creation process at the ISO.
M&A
Exelon and Pepco Holdings signed a definitive agreement to combine the two companies in an all-cash transaction. The agreement, which has been unanimously approved by both companies' boards of directors, brings together Exelon's three electric and gas utilities - BGE, ComEd and PECO - and Pepco Holdings' electric and gas utilities - Atlantic City Electric, Delmarva Power and Pepco - to create the leading Mid-Atlantic electric and gas utility. The combined utility businesses will serve approximately 10 million customers and have a rate base of approximately $26 billion. The transaction requires the approval of the stockholders of Pepco Holdings. Completion of the transaction is also conditioned upon approval by the Federal Energy Regulatory Commission, the District of Columbia Public Service Commission (PSC) and several state commissions, including the Delaware PSC, the Maryland PSC, and the New Jersey Board of Public Utilities. The companies anticipate closing in the second or third quarter of 2015.
GE submitted a binding offer to acquire the thermal, renewables (power) and grid businesses of Alstom consisting of $13.5 billion enterprise value and $3.4 billion of net cash, totaling $16.9 billion. The Alstom board of directors has positively received GE's offer and has appointed a committee of independent directors led by Jean-Martin Folz to review the transaction. Although the transaction involves the acquisition of Alstom's power and grid businesses, GE's offer, typical of a public company transaction, permits the board of Alstom to consider unsolicited alternative proposals for the acquisition of Alstom, or of the power and grid businesses. The deal is expected to close in 2015.
Southern Company subsidiary Southern Power, in partnership with Turner Renewable Energy, officially acquired the partnership's second California solar installation. The agreement to acquire the Adobe Solar Facility, a 20- MW solar PV installation in Kern County, Calif., was closed upon successful completion of construction. The facility represents the partnership's sixth solar project and is expected to begin commercial operation in May. The Adobe Solar Facility was built and will be operated and maintained by SunEdison. Construction began in the fall of 2013, and an agreement to acquire the facility was announced in November 2013. Electricity generated by the plant will serve a 20-year PPA with Southern California Edison, a subsidiary of Edison International.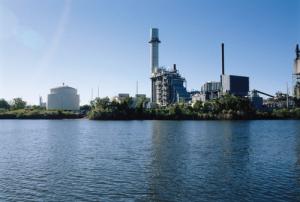 Calpine agreed to sell six power plants in its Southeast region to LS Power for $1.57 billion in cash, subject to working capital and other adjustments. Plants sold include: Oneta Energy Center (1,134 MW), Coweta, OK; Carville Energy Center (501 MW), St. Gabriel, LA; Decatur Energy Center (795 MW), Decatur, AL; Hog Bayou Energy Center (237 MW), Mobile, AL; Santa Rosa Energy Center (225 MW), Pace, Florida; Columbia Energy Center (606 MW), Calhoun County, SC. The transaction is expected to close in the second quarter of 2014, pending receipt of necessary regulatory approvals and third-party consents.
El Paso Pipeline Partners acquired from Kinder Morgan Inc., KMI's 50 percent interest in Ruby Pipeline, its 50 percent interest in Gulf LNG, and its 47.5 percent interest in Young Gas Storage. The transaction value is approximately $2 billion, including $1.012 billion of proportionate debt at Ruby and Gulf LNG, resulting in an equity purchase price of $972 million. EPB plans to fund 10 percent of the transaction value, net of the proportionate debt, with EPB common units that will be issued to KMI at closing valued at approximately $97.2 million.
Accenture and Siemens completed the formation of a joint venture company called OMNETRIC Group. OMNETRIC Group will bring together Siemens' smart grid products and solutions, to combine with Accenture's management and technology consulting, systems integration and managed-services capabilities. The venture will allow for integration of integrate operational technologies - such as distribution management and real-time grid operations - with IT systems, such as meter data management to support smart metering, demand response to manage energy consumption and virtual power plants to enable load management. This combination is expected to provide utilities with an integrated view of their systems and data, and support advanced analysis and decision making.
Energen signed a definitive stock purchase agreement to sell its natural gas utility business, Alabama Gas Corporation (Alagasco), to The Laclede Group. The value of the transaction is $1.6 billion, subject to customary closing adjustments, and is comprised of $1.28 billion in cash and approximately $320 million of debt. Energen's after-tax proceeds are estimated to be $1.1 billion, after consideration of accelerated intangible drilling costs. This transaction is subject to state and federal regulatory approval and is expected to close in 2014. J.P. Morgan Chase & Co. is acting as financial advisor to Energen, and Bradley Arant Boult Cummings LLP is acting as legal counsel.
Metering
The Southern Connecticut Gas Company (SCG) selected Itron to modernize and manage its metering system. The solution will help SCG optimize the delivery of natural gas, improve customer service and streamline business operations. SCG will utilize Itron TOTAL AMI to run, manage and maintain their gas meter reading system for 20 years. Itron will be responsible for the installation and maintenance of the entire system, including 220,000 Itron gas communication modules and associated fixed-network infrastructure. Installation is expected to begin in mid-2014 with completion by the end of 2015.
EVs & Storage
The Energy Storage Association (ESA) has begun to engage directly in the stakeholder-driven market redesign process underway at the Electric Reliability Council of Texas (ERCOT). The Texas Energy Storage Alliance (TESA) earlier had convened a group of industry members to work collaboratively; that effort now has been folded into the larger national organization. ESA is the forum for broad industry input that will ensure proposed rules will enable the advancement of utility scale energy storage technologies. ERCOT had issued a white paper last December identifying the need to update and overhaul the ancillary services market that originated in the 1990's, before significant deployments of wind energy and other generation sources. ERCOT recognizes that a new approach to ancillary services could allow for more effective, efficient and reliable use of existing and new resources like energy storage.
Car Charging Group, through its partnership with City Park, has expanded the availability of EV charging services at the Museum of Modern Art (MOMA) Garage in San Francisco. CarCharging originally deployed EV charging services at the MOMA Garage in 2013 and over the past year, the demand for EV fueling has continued to expand. The charging stations have been consistently utilized, which demonstrates the need for additional public EV charging infrastructure. The EV charging services for the MOMA Garage are provided by Level II EV charging stations, which provide 240 volts with 32 amps of power to quickly recharge an electric vehicle's battery.
Hydro-Québec and Sony established a joint venture to research and develop a large-scale energy storage system for power grids. The new company will utilize Hydro-Québec's operation and control technologies for electric power supplies as well as its lithium-ion battery material technology, together with Sony's control technologies for olivine-type lithium-ion iron phosphate rechargeable batteries and highly scalable module systems.
Fossil Generation
Union Power Partners, a subsidiary of Entegra Power Group, awarded Emerson Process Management a contract to replace turbine controls at Union Power Station. The plant, located in southern Arkansas, is one of the largest combined-cycle facilities in the U.S. with a generating capacity of 2,200 MW and comprises four individual 2x1 combined-cycle power blocks. Emerson will replace legacy controls on the power block's GE Frame 7FA gas turbines and GE D11 steam turbine with Ovation' control technology, and the GE EX2000 systems with its Ovation generator excitation technology. The contract also calls for Emerson to supply auto synchronizers. Equipment delivery will take place in October, and the first retrofitted power block is expected to be back online in December 2014.