Transmission & Distribution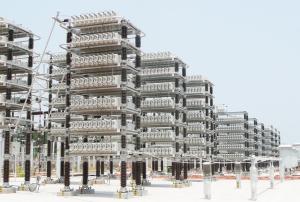 Open Systems International (OSI) was awarded a contract by Seattle City Light to implement a new energy management system (EMS). This new EMS system is based on OSI's monarch (multi-platform open network architecture) platform and includes OSI's next-generation, .NET based graphical user interface, large scale SCADA functionality, generation management system applications, transmission management applications including advanced transmission security monitoring analysis functionality, state estimation, contingency analysis and operator training simulator.
FirstEnergy expects to invest about $225 million in 2015 on distribution and transmission infrastructure projects in Monongahela Power's (Mon Power) 34-county service area, primarily in north-central West Virginia. Major projects scheduled for 2015 include transmission enhancements to reinforce the system and support economic growth, constructing new distribution lines, and inspecting and replacing utility poles and other equipment. About $97 million of the budgeted total will be for transmission-related projects owned by the Trans-Allegheny Interstate Line Company, a FirstEnergy transmission affiliate. In addition, Mon Power expects to invest an additional $145 million in capital expenditures in 2015 related to generation.
ABB won orders worth around $900 million to supply on-shore HVDC converter stations at each end of a new undersea HVDC transmission line that will serve as the first-ever interconnection between the Norwegian and German power grids. The link will be 623 km long, making it the longest HVDC connection in Europe. It is scheduled to go into commercial operation in 2020. The contract also includes a five-year service agreement. ABB will design, engineer, supply, and commission two 525-kV 1400-MW converter stations, using its voltage sourced converter technology, called HVDC Light. One station will be situated near Tonstad in southern Norway and the other near Wilster in northern Germany. As part of the project, ABB will also design, manufacture and install a 525-kV mass impregnated cable system in the German sector, which will include 154-km of subsea and 54-km of underground cable.
Waverley Labs and the Energy Production and Infrastructure Center (EPIC) developed a risk management solution based upon a research and technology collaboration focused on modeling relationships between cyber-attacks and the electric and physical infrastructures associated with the power grid. During the past year, researchers in EPIC's Duke Energy Smart Grid Laboratory working with Waverley Labs conducted a systematic analysis of risks and associated threats to power transmission systems to identify critical points of failure. The collaboration leveraged advanced knowledge processing that integrated IT systems and cyber security data with operational and physical data. It resulted in a new and innovative solution that will enable energy companies to model consequences and quantify business impact associated with each risk.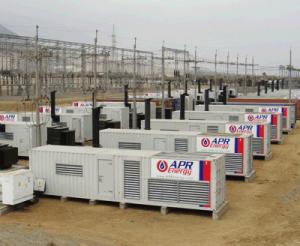 Pacific Gas and Electric was selected by the California Independent System Operator to build, own and operate two new electric substations in California's Central Valley and South Bay. The new high-voltage substation at Wheeler Ridge Junction will help improve electric service reliability in Bakersfield, especially in the hot summer months when demand for power is higher. The substation projects will need to undergo an approval process through the California Public Utilities Commission.
PSEG Long Island embarked on a federally funded, three-year reliability and resiliency project to further strengthen the electric grid across Long Island and in the Rockaways. More than $729 million of federal recovery funds were secured for the Long Island Power Authority via an agreement last year between Governor Andrew M. Cuomo and the Federal Emergency Management Agency (FEMA), under the FEMA 406 Mitigation Program. The impact that Superstorm Sandy and the Nor'easter that followed had on the transmission and distribution system was severe, resulting in power outages to all of the service territory's 1.1 million customers.
Fossil Generation
APR Energy commissioned an expansion of its power plant in Myanmar, providing the Myanmar Electric Power Enterprise (MEPE) with a guaranteed minimum of 102 MW of power generation. Based in Kyaukse, in the Mandalay region, the expanded power plant is one of the largest thermal plants in Myanmar, providing electricity to over six million people. It features the newest generation CAT low-emission mobile gas power modules and runs on natural gas.
Toshiba will participate in the Levenmouth Community Energy Project in Fife, Scotland, a 4-year project to investigate the potential of hydrogen as a future fuel. The project will run from 2015 to 2020 in a redevelopment area of the Methil Docks in Methil, Fife. Electricity generated by wind and solar power will be used to power a hydrogen producing water electrolysis system, and the hydrogen will be stored and used as a fuel source for hybrid commercial vehicles (HCV) powered by fuel cells and diesel engines. In the project, Toshiba will deploy its hydrogen energy management system (H2 EMS), which is designed for production and storage of hydrogen based on electricity supply and demand forecasts. Toshiba will also handle overall system control, allowing it to collect operating data from the entire system, including the H2 EMS, water electrolysis systems and HCV, for utilization in future projects.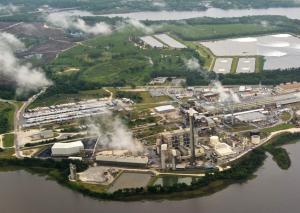 M&A
FuelCell Energy reported the closing of its definitive agreement to sell a 1.4-MW fuel cell power plant project at the University of Bridgeport to NRG Energy. Concurrent with the closing, a subsidiary of NRG, NRG Yield, acquired the project; the first-ever fuel cell project placed into any yieldco. The University of Bridgeport will buy the electricity and heat produced by the fuel cell power plant under a multi-year PPA. FuelCell Energy will perform operation and maintenance services for the installation over the multi-year term of NRG Yield's PPA with the University. The power plant construction is mechanically complete and commercial operation is expected in March 2015.
Renewable Energy Trust Capital (RET Capital) closed on over $200 million in financing for four solar projects in the U.S. and Canada. RET Capital secured a total of CAD $115MM in financing to acquire the 12.6-MWDiscoveryLight and 14.2-MW FotoLight projects from Canadian Solar. RET Capital also closed two additional non-recourse debt financings (totaling $121MM) that were related to the acquisition of two solar facilities in California representing more than 44 MW DC. RET Capital also secured a total of $86.2MM in financing to acquire the 31.26-MW McHenry Solar PV Plant in Modesto, California. The company purchased the solar facility from K Road Power Holdings LLC, closing the financing and acquisition concurrently. RET Capital also closed a non-recourse term loan with KeyBank National Association to acquire the 13.1-MW Heber Solar PV project in Imperial County, California. KeyBank provided a total credit facility of $35.2MM.
Florida Power & Light (FPL) filed a petition with the Florida Public Service Commission to request approval to acquire the Cedar Bay Generating Plant, a 250-MW coal-fired facility located in Jacksonville, Fla., which has sold power at wholesale to FPL under long-term contract since 1988. Upon taking ownership FPL plans immediately to terminate the contract and reduce the plant's operations by 90 percent, with the intention of eventually phasing the plant out of service. In its filing, FPL proposes to purchase CBAS Power, the indirect owner of the plant, from CBAS Power Holdings, for a price of $520.5 million. FPL would then terminate the purchased-power contract.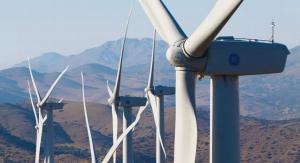 Nuclear
The U.S. Nuclear Regulatory Commission (NRC) approved Westinghouse Electric's testing approach for the Westinghouse small modular reactor (SMR) design. The NRC told Westinghouse that it has granted a safety evaluation report for the licensing topical report that the company submitted in April 2012 for agency review and approval. The Westinghouse SMR is a 225-MW integral pressurized water reactor with all primary components located inside of the reactor vessel. The Westinghouse SMR is derived from the AP1000 plant, which received a design certification amendment from the NRC in 2011. Eight AP1000 units are currently under construction at four sites in the United States and China.
Renewable Energy
Sonoma Clean Power
will build the largest floating solar array in the U.S., a project that's scheduled to be completed in 2016 and will create enough energy to power 3,000 houses. The array will span six wastewater ponds filled with treated sewage. Floating solar, which typically involves installing solar panels on pontoons that rest on the surface of a body of water and is also called "floatovoltaics", has been installed in California before.
GE announced the construction of two service centers focused on the operation and maintenance of wind turbines in Brazil. The support centers will be staffed by GE technicians and engineers at wind farms operated by Casa dos Ventos. Along with partners, they have three different wind farms under construction.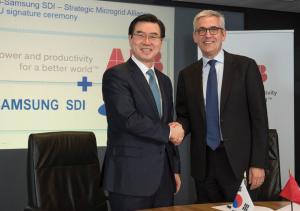 Philip Morris USA (PM USA) is the latest company to partner with Dominion Virginia Power under the Solar Partnership Program by hosting what will become the largest solar installation in Virginia to date. Dominion is currently installing about 8,000 ground-mounted solar panels at the PM USA Park 500 facility in Chesterfield County. When completed, the 2,450-kW solar array will generate enough electricity under optimum conditions to power 500 homes. The energy generated by the solar panels is delivered to the power grid. Standard Solar was selected as the EPC company.
REPREVE RENEWABLES (RR) was chosen to provide the agricultural and business development services for the University of Iowa's Biomass Fuel Project. The Biomass Fuel Project aims to assess and improve the environmental aspects of new and existing biomass crops and fuels. REPREVE RENEWABLES' giant miscanthus, a perennial grass, will be used as fuel in the university's power plant. This project will increase the power plant's renewable fuel consumption and reduce the use of coal, all part of the University of Iowa's sustainability goal of 40 percent renewable energy outlined in its 2020 Vision. REPREVE RENEWABLES will employ the Accu Yield System to plant and establish giant miscanthus.
Babcock & Wilcox's (B&W) Denmark-based subsidiary, Babcock & Wilcox Vølund A/S, was awarded contracts totaling more than $220 million to design, manufacture and operate a biomass power plant in Rotherham, South Yorkshire, England. B&W Vølund's consortium partner, Interserve Strategic Projects, will construct the plant for the developer, Copenhagen Infrastructure Partners. The Rotherham Biomass Plant will feature a B&W Vølund-designed multi-fuel boiler with a DynaGrate fuel combustion system, a dry flue gas desulfurization system (dry FGD) and will burn waste wood to generate approximately 40 MW of electricity. The contracts also call for B&W Vølund to provide operations and maintenance services for an initial term of 15 years once the plant is commissioned. Plant completion is scheduled for third quarter of 2017.
SunEdison will construct new solar plants in West Texas to supply the City of Georgetown with 150 MW of solar power for 25 years. The SunEdison solar plants will be interconnected in 2016, and will provide over 9,500 GW-hours of energy through 2041. Upon completion, SunEdison expects to offer this project for investment to Terra­Form Power. The PPA is one of the largest solar agreements in the Electric Reliability Council of Texas jurisdiction, and represents the largest utility scale solar agreement that SunEdison has signed in Texas to date. SunEdison will construct the project and provide financing. Operation and maintenance of the solar power plants will be performed by SunEdison Services.
Distributed Resources
Aimed at providing affordable, sustainable housing and a supportive community for several hundred disabled, chronically homeless people in Austin, TX, the Community First! Village is a project pioneered by Mobile Loaves & Fishes. With the assistance of Gridmates and CLEAResult, the 27-acre master-planned community will leverage the first Internet platform designed to eliminate energy poverty by enabling peer-to-peer energy sharing during one of the most energy intensive periods of the year.
ABB and Samsung SDI signed a memorandum of understanding to promote microgrid solutions globally. The two companies will establish a global commercial alliance to develop and market modular and scalable microgrid solutions, utilizing lithium-ion batteries for energy storage. ABB will provide technologies for electrification, control optimization, stabilization and consulting services. Samsung SDI will provide the batteries and the battery management system.