Author Bio:
Kim Wagie was nominated for Fortnightly Top Innovators 2019 by Arizona Public Service.
What makes someone a top innovator? Where did they come from in their organization? What caused them to dream up their innovation? And how do they plan to further build on this development? We posed these questions to some of this year's top innovators.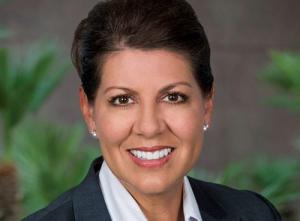 PUF: Is your role something new?
Kim Wagie: It is a new position announced two and a half weeks ago. I've been working for Arizona Public Service for six and a half years. I started in IT with application support for the back-office applications. I also had responsibility for integration and business intelligence. I came from the insurance industry and was new to the utility industry. 
I quickly realized in order to support my business partners, I needed to learn how we generate power and move energy across the grid. So I took a rotational role in the operations side of the house, specifically Fossil Generation. I learned a great deal regarding our fleet, generation equipment, and work management.
Coming out of that rotation, the COO came to me and asked, now what would you like to do? We talked and he said, I'd like you to fix our data. I asked, what does that even mean? He said, I want us to start making decisions based on facts and data rather than, I think and, I feel. And we can't do that today for various reasons. I know you'll figure it out and let me know what you need. 
I took the next nine months to establish our data management, and data governance strategy and approach. I also had responsibility for data analytics as well, because while we had kicked off our advanced analytics practice and were starting to turn out some analytical models, we were finding out we had bad data and it was impacting model performance.
So, advanced analytics came in under my fold and we started to build out an organization around data management and data analytics. It was January of 2018 when they expanded my role to also include visualization, and RPA/automation, as well as the continuous improvement group and our corrective action program.
I had doubled the size of the organization and was figuring out how to leverage those unique skillsets to come up with holistic solutions for our business partners, rather than just targeting either data or analytics. We started to expand our solutions set as well.
Now fast forward to September 9, and the company made an announcement launching a digital transformation hub. It was combining what I had under data management and governance, including advanced analytics, visualization, automation, and now added mobility, business intelligence, data integration, and the build out of our data lake.
PUF: A lot of it is operations and power generation, but it's everywhere?
Kim Wagie: Yes. It's everywhere. I own all internal digital solutions for the company.
PUF: What do you do if someone asks, how can we make an improvement? What are the common approaches?
Kim Wagie: We come at it a couple different ways. We ask our customers, where are their pain points? Where could our solutions provide value? Where do they want to take their organizations? Additionally, our IT team did an exercise where they did business capability roadmaps with every one of our business partners to say, where are you today and where do you want to be in three to five years from a capabilities perspective? How can technology help support your initiatives and growth in each business area?
We are constantly looking where there are efficiencies to be gained in the organization, where is there waste, and which activities are non-value add work that we could eliminate or automate.
We overlay that with what we've seen happening in this space and where other utilities and companies are having success. It's consolidating all of those inputs, and we start to formulate through our intake process a prioritization list where we think we will get the biggest value.
PUF: There's a connection between creativity and innovation, but you're open to different approaches?
Kim Wagie: Yes. We're trying to teach our organization how to do things differently. We have a long tenured employee staff, and often fall back on this is the way we've always done it.
There is an element of change and we come along and say, have you ever considered doing it this way? We might ask, could we automate this process or use the data to make decisions? There will always be a need for intellectual decision making, but automate where you can. 
It is about challenging the organization in areas where we haven't had this discussion before because now that the technology is so mainstream, it provides opportunities to reevaluate how we do things.
PUF: What is an example of something where you felt it had the biggest impact?
Kim Wagie: An example is a proof of concept we did for our wood pole program. Almost all of our asset classes are treated on schedule-based maintenance. We are moving to a condition-based maintenance program and layering on risk.
Historically, we would hire an inspection crew and send them out randomly to inspect our wood pole fleet. They would pick a feeder, walk the line, randomly sample x number of poles, send in the sample and get the results back. That process took significant time and cost. Plus, our hit rate, meaning the number of poles inspected and the percentage of that we needed to see replaced, was less than two percent.
It wasn't an efficient process. So, we built an analytical model where it took in various attributes like the wood species, location, soil type, and the maintenance history. Based on those attributes, an analytical model can now predict which poles will need replacement and when. Now we send out our crews in targeted areas to do that evaluation and our hit rate is almost ten percent. Plus, we look at the risk of failure and impact to reliability to help determine where we should be making the asset investment.
We're taking that same methodology and are now applying it to all our major asset classes in T&D.
PUF: Where do you see this going in the next two, three years?
Kim Wagie: We're selecting what we call journeys, whether that's customer experience, asset health, or worker in the field. We're selecting which journeys are most viable and impactful to customer experience and affordability. Those are our primary pillars.
We're picking use cases that support those journeys. Over the next two to three years we'll be doing various use cases that roll up to those particular journeys to help improve the consumer experience and/or help affordability.
The ultimate goal is to become a digital utility. It's more than getting rid of paper. It's around having accurate data in the right place at the right time and made easily accessible to our internal customers so they can do their work efficiently and effectively.

Fortnightly Top Innovators 2019 articles: