Deck:
The models and motives behind tomorrow's transmission expansion.
Author Bio:
Bruce W. Radford is editor-in-chief for Public Utilities Fortnightly .
The models and motives behind tomorrow's transmission expansion.
The grid is busting out all over, but not everywhere in the same way. In the past 12 months, developers have announced plans for a number of new transmission projects of regional, if not national significance, but with markedly different goals and aims. In short, two distinct models have emerged for new grid development, one in the East, the other in the West.
The Eastern model, designed to mesh with grid system operators and RTOs (regional transmission organizations), views transmission as a profit-making business. The process is well defined. You map out markets, study the locational marginal prices (LMPs) at various nodes, calculate heat rates and fuel prices, and then design your project to compete against those numbers. Along the way, you work with the local RTO through a series of studies for feasibility and system impacts, to ensure proper management of loop flows, reactive power support, voltage stability, and so forth. The major remaining hurdles concern site permitting and NIMBYism ("not in my back yard").
But in the West, by contrast, the game proves much more complicated. Without RTO markets to fix prices and set protocols for planning, impact studies, and cost allocation, it has fallen to state governments to fill the vacuum. In fact, lawmakers in several states already have created new state agencies assigned the task of building out the grid. Governors, too, have formed regional state coalitions to push projects. Under this model, transmission becomes a virtual arm of the state—a tool to boost jobs, taxes, and the state's economy. But by investing transmission with public-interest goals, the ante is raised.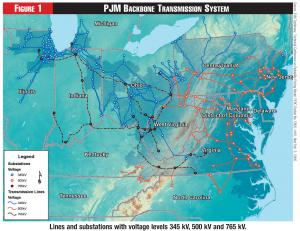 Thus, in the West, the developer must begin as often as not by identifying the location of under-exploited natural resources. Where are the coal and lignite deposits, the gas reservoirs, the geothermal springs, the windiest plateaus? You plan the line to capture those resources. The resource plan comes first; the electrons seem almost secondary by comparison.