Deck:
Synchronizing networks to bring green power to market.
Author Bio:
Mr. Lambert practices law in Washington, D.C., and serves as general counsel for Tres Amigas, LLC. Email him at jlambert@lambertlaw.net
Synchronizing networks to bring green power to market.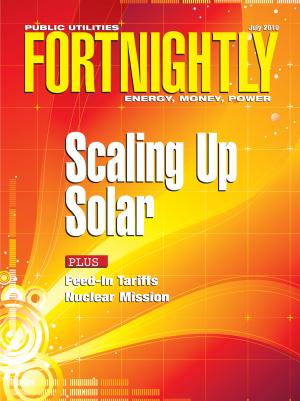 In 2008, testifying before the Senate Energy and Natural Resources Committee, T. Boone Pickens appeared as a persuasive, if unlikely, advocate for wind energy. He told the committee his company, Mesa Power, had just placed the largest single turbine order ever given and the Mesa Pampa Wind Project in Texas, when completed at a cost close to $10 billion, would generate 4,000 MW—enough energy to power 1.3 million homes. He also noted a potential pitfall: "[T]he large, flat open areas with adequate wind are usually located a long way from where electricity is needed. Since we can't do much about where nature has put the wind, we have to do something about transmission to move electricity to market."
Less than two years later, Pickens abandoned his project, saying he would build a wind farm in the Panhandle when transmission is built. Pickens' change of fortune illustrates a problem. The United States is home to vast clean energy resources, but lacks a modern interstate transmission grid to deliver carbon-free electricity to customers in highly populated areas. Almost 300 GW of wind projects—output that potentially could meet 20 percent of the nation's energy needs—now are waiting in line to connect to the grid because there isn't enough transmission capacity to carry their power.
But transmission lines are only part of the solution. In order to fully integrate wind and other dispersed sources of energy into the system, America's patchwork transmission networks need to be more closely interconnected and synchronized. That's the goal of the proposed Tres Amigas merchant transmission project.
Grid Balkanization
Many industry studies have identified systemic problems, principal among them division of the nation's transmission grid into three asynchronous alternating current (AC) networks with little existing transmission transfer capacity between them: the Eastern Interconnection (EI, also referred to as SPP), Western Interconnection (WECC), and Electric Reliability Council of Texas (ERCOT). Power sourced in one region can't presently be delivered in another even if the price that would be paid in the latter is higher than that in the former ( see Figures 2 and 3 ). This balkanization is a major barrier to renewable energy development.
High-voltage direct-current (HVDC) transmission technology provides a feasible way to interconnect asynchronous power grids and allow presently bottlenecked renewable power to reach load centers. Using voltage source converters (VSCs) to transform alternating current (AC) to direct current (DC) and then reconstitute it as synchronized AC, this technology can deliver active and reactive power independently, unaffected by loop flow or the congestion of parallel AC systems. VSCs permit real-time dynamic support of each interconnected AC system, improving stability, transfer capability, and reducing line losses. Fully controllable HVDC power transmission permits day-ahead and hour-ahead market scheduling, operation of inter-market power exchanges, and priced settlement of power transfers.
Recognizing a unique opportunity, Tres Amigas, LLC, a privately financed start-up company organized by Phil Harris, the former chief executive