Deck:
What California can teach FERC about transmission planning.
Author Bio:
Bruce W. Radford i s publisher of Public Utilities Fortnightly .
What California can teach FERC about transmission planning.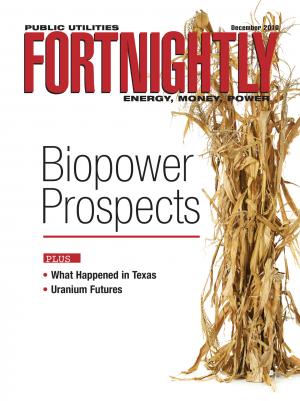 Last month, speaking at an industry conference, the rookie regulator Cheryl LaFleur tabbed FERC's current rulemaking on transmission planning and cost allocation as likely the most important she would see during in her term at the commission.
In that proceeding FERC proposed for the first time to mandate regional planning for grid expansions, fully transparent and open both to incumbent utility transmission owners (TOs) and private grid developers, and to ground this new planning process not only on traditional needs to assure reliability and ease congestion, but also to meet so-called "public policy" goals laid down by federal and state laws and regulations, such as energy efficiency targets or mandatory portfolio standards for renewable resources. (See, Notice of Proposed Rulemaking, Docket RM10-23, June 17, 2010, 131 FERC ¶61,253.)
But while it would place new burdens on utilities, FERC's initiative has become known more for what it would take away—the so-called "right of first refusal," or ROFR. This right, entrenched in FERC's pro forma transmission tariff, gives utility TOs the option within their defined service territories to build and own new lines approved through the planning process. Seen as a corollary to the duty to serve, and to the backstop obligation that utilities take on to extend network transmission service to new load and new generating plants, the right of first refusal stands as a thorn in the side of merchant developers and independent transmission companies (ITCs), who would relish the opportunity to bid on any and all projects, regardless of design or purpose.
And so what might appear at first sight as an exercise in engineering and cost-benefit analysis has morphed into a political process of picking winners and losers. What FERC's planning initiative really means is deciding who builds the new projects—who captures the revenue stream from what surely stands as the last fully regulated and low-risk opportunity in the electric utility sector for growing rate base.
In fact, even as the transmission service sector has remained the last fully regulated corner of the electric utility industry, the transmission construction sector has exploded. Blame this turn of events on the growth in wind energy and the rate incentives created by the FERC Order 679 and the Energy Policy Act of 2005. Especially in regions rich with renewable energy potential, developers can been seen literally falling over one another in a race to lock down key markets and rights-of-way.
One of these new developers is Pattern Transmission, a subsidiary of Pattern Energy Group LP, which in turn was formed only in June 2009 by Riverstone Holdings LLC, a private equity firm that claims approximately $17 billion under management across six investment funds.
In fact, Pattern Transmission stands as lead developer, financer and builder of the Trans Bay Cable, a 53-mile, 400 MW high-voltage DC submarine transmission line which, when tied in to PG&E's Potrero substation and placed in commercial service, will be capable of supplying approximately 40 percent of the