New Opportunities: Lewis "Lew" Hay III intends to retire from NextEra Energy at the end of 2013 as part of a planned leadership succession process. Hay will serve as executive chairman from July 1, 2012, until his retirement, and James L. Robo, currently president and CEO of NextEra Energy, will succeed Hay as CEO, effective July 1.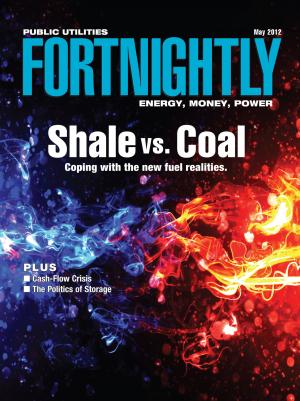 PPL elected William H. Spence to chairman of the company, effective April 1. Spence has been serving as CEO and a member of the board of directors since November 2011 and was named president of the company in July 2011. 
PPL named David G. DeCampli as president of PPL Energy Supply and president of PPL Generation. DeCampli was president of PPL Electric Utilities for five years.
American Electric Power named Pablo A. Vegas president and COO of AEP Ohio. Vegas is currently v.p. and chief information officer for the company. He succeeds Joseph Hamrock; who left AEP to become executive v.p. and group CEO for NiSource's gas distribution segment. Hamrock fills a role that NiSource President and CEO Robert C. Skaggs Jr. held on an interim basis since September 2011.
DPL named Phil Herrington as president and CEO. Herrington was president of global wind generation for the AES Corp.
Pepco Holdings appointed Frederick J. Boyle as senior v.p. and CFO. Boyle was most recently CFO of DPL. He will take over the post from current CFO, Anthony J. Kamerick, who announced he will retire after 41 years with the company. Kamerick will remain at PHI as executive v.p. and chief regulatory officer until his retirement in January 2013.
First Solar elected James Hughes to the newly created position of chief commercial officer. Most recently, Hughes was CEO and director of AEI.
Dominion announced that Diane Leopold and Paul E. Ruppert will trade job responsibilities. Leopold will become senior v.p. of Dominion transmission, and Ruppert will become senior v.p. of business development and generation construction.
The California state senate confirmed the appointment of Mark J. Ferron as a commissioner on the California Public Utilities Commission (CPUC). Previously Ferron was a senior partner at Silicon Valley Social Ventures.
Steven Agresta joined law firm Hogan Lovells' energy practice as of counsel in the Washington, D.C. office. Prior to joining Hogan Lovells, Agresta was executive v.p. of legal at Entergy Services until 2010, and has since served as a consultant to the president of Entergy's wholesale commodity business. He began his career as a law clerk for the U.S. Court of Appeals for the Ninth Circuit.
Associations: The Association for Demand Response & Smart Grid (ADS) elected new officers to the organization's board of directors. The new officers are: Chairman Rick Voytas (Ameren); Vice Chairman Larry Oliva (Southern California Edison); Secretary Steve George (Freeman, Sullivan & Co.); and Treasurer Susan Covino (PJM).
Boards of Directors: Following the successful merger of Exelon Corp. and Constellation Energy, Exelon Generation appointed four of its senior executives to the board of directors of Constellation Energy Nuclear Group (CENG). Charles Pardee, COO, Exelon Generation, will become chairman of CENG. Also named to the CENG board were Michael Pacilio, president and chief nuclear officer of Exelon Nuclear; J. Bradley Fewell, v.p. and deputy general counsel, Exelon Generation; and Jeffrey Williams, v.p., business operations, Exelon Nuclear. Charles Berardesco will continue as a CENG board member.
New York Independent System Operator (NYISO) elected Anastasia M. Song to its board of directors. Song most recently served as CEO of Haugland Group LLC.
We welcome submissions to People, especially those accompanied by a high-resolution color photograph. E-mail to: people@pur.com.