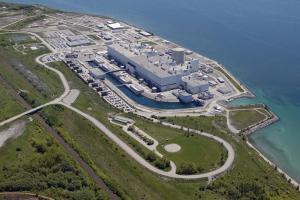 Entergy Louisiana starts construction on gas-fired power project; Virginia Commonwealth University and Dominion partner on a test site for efficient energy technologies; Burlington Electric Department selects Siemens for meter data management platform; IKEA commissions four Blink electric vehicle charging stations; Edison Mission Energy , TIAA-CREF and Cook Inlet Region Inc. form partnership, and others.
Generation
Entergy Louisiana started construction at a $721 million gas-fired power project in Westwego, La., per recent approval by the Louisiana Public Service Commission . Shaw Group is building Ninemile Unit 6, a 550-MW dual-fuel, combined-cycle unit at its existing Ninemile Point station, under an engineering, procurement and construction (EPC) contract. Entergy Louisiana will own 55 percent of the capacity and energy output of the unit, while Entergy Gulf States Louisiana and Entergy New Orleans, respectively, have contracted to purchase 25 percent and 20 percent of the capacity and output for the life of the units. The plant is expected to start up in the first part of 2015. 
Calpine agreed to supply Western Farmers Electric Cooperative (WFEC) with capacity and power from the Oneta Energy Center (OEC) from June 1, 2014, through 2035. Under the contract, WFEC initially will purchase 160 MW of Oneta's capacity, an amount increasing to 280 MW from 2019 through 2035. Conditions of the contract include securing satisfactory transmission service.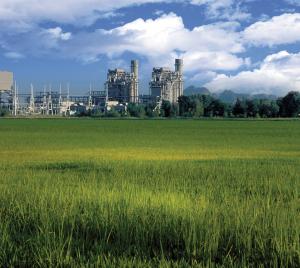 Southern California Edison (SCE) received a confirmatory action letter from the Nuclear Regulatory Commission's (NRC), which outlines actions SCE must complete at the San Onofre nuclear generating station before seeking permission to restart Units 2 and 3. SCE recently submitted a letter to the NRC describing a series of actions it's taking regarding steam generator issues at San Onofre. An NRC inspection team has been on site conducting inspections since March 19. Unit 3 has been shut down since January 31, when it was taken off line after station operators detected a leak in one of the unit's steam generator tubes. Unit 2 was taken out of service for a planned outage on January 9.
The City of West Palm Beach, Florida, contracted EMCOR Group subsidiary Poole & Kent to build a new power plant at its existing operating water treatment plant. The scope of work includes providing standby diesel generators and associated switchgear, fuel storage, and balance-of-plant systems.
Ontario Power Generation (OPG) awarded a $600 million, two-phase contract to replace major components of the four reactors at Darlington nuclear generating station to a joint venture of SNC-Lavalin Nuclear and Aecon Construction . The project involves removing and replacing the 480 pressure tubes and calandria tubes and 960 feeder pipes for each of the station's four reactors. The refurbishment is part of Ontario's long-term energy plan, which will involve retrofits and replacements at numerous plants.
The California Public Utilities Commission (CPUC) is taking action to keep the Sutter Energy Center operating through 2012. The CPUC directed PG&E, Southern California Edison, and San SDG&E to negotiate contracts with the 10 year-old Sutter plant in Yuba City, while the CPUC finalizes changes to its resource adequacy program. Calpine, owner of the plant, told the CPUC in November 2011 that it was planning