Deck:
The jurisdictional battle rages on, with FERC and EPA squaring off against the states.
When Revolutionary War veteran Daniel Shays led an attack on the federal Springfield Armory in January 1787—the spark that ignited the federalist movement—he scarcely could've guessed that now, 225 years later, his spiritual descendants would still be fighting that very same battle.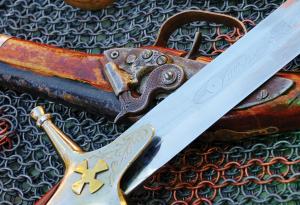 OK, not quite the same battle. But nevertheless, the tension between federal and state authority has never really abated since the nation was founded. And in just the past few years, battles over jurisdictional boundary lines have flared up in many venues across the country. Fortnightly's list of the Top 10 Legal Decisions of 2012 (below) illustrates this conflict along several of the industry's contested fronts.
"There are a lot of stress points right now," says Richard Lehfeldt, a partner with Dickstein Shapiro. "We've got a divided U.S., with the so-called organized markets and the rest of the country. And we have the traditional state police power, in the form of regulatory and legislative function, to ensure the resources the states want are actually developed. Superimposed on that are the evolving rules of the road, with federal oversight. It's becoming an area of increased friction."
And wholesale markets are just one front in the battle. In perhaps the biggest court decision of the year, the D.C. Circuit sided with Texas and several other states who challenged the way the Environmental Protection Agency (EPA) was implementing its Clean Air Act authority through the Cross-State Air Pollution Rule (CSAPR) (see #2, "The War on EPA"). But other, similar skirmishes involving EPA authority have broken out recently, as in the case of California Communities Against Toxics v. EPA, where the 9th Circuit remanded to the agency—but didn't vacate—a permitting rule that would prevent startup at a much-needed power plant in Southern California. Such cases exemplify federal policy at odds with state interests. Some others include:
• Curtailing off-peak wind generation that would force baseload coal plants offline (see #3, "The War on Wind");
• Nuclear spent fuel (#5, "Spent Fuel Follies) and plant relicensing conflicts, including New York's bid to block the Nuclear Regulatory Commission from granting the Indian Point facility another 20-year operating license (see "Nuclear Faceoff," April 2012);
• Initiatives in New Jersey and Maryland to push power prices downward in the PJM market by subsidizing new power capacity development—and FERC's response, the minimum-offer price rule (see Fortnightly's ongoing coverage at www.fortnightly.com/search/node/MOPR);
• Reliability and security standards imposed by the North American Electric Reliability Corp. (NERC), and FERC's apparent bid to extend its authority further down-line from what's normally considered the "bulk power system" (#10, "Thou Shalt Not Shed Load); and
• Market pricing for demand-side resources, specifically via FERC Order 745.
This last issue prompted a remarkable alliance to form among the industry's legendary rivals—the Electric Power Supply Association (EPSA), representing independent power producers; the Edison Electric Institute (EEI), representing investor owned utilities; and the American Public Power Association (APPA) and National Rural Electric Cooperative Association (NRECA). In June they petitioned the D.C. Circuit to overturn Order 745 on the grounds that FERC overstepped its authority under the Federal Power Act (FPA). (See EPSA et al. v. FERC et al., filed June 6, 2012, and reply brief filed October 11).
"In this case, we force the court to decide just what is the boundary between federal and state jurisdiction," says John Shelk, EPSA's president and CEO. "Most cases tend to nibble around it, but with this one the issue is front and center."
In short, the FPA—as amended several times—says retail electricity delivery falls within the regulatory jurisdiction of the states, and the federal government has authority over sales on the interstate, bulk-power system. A key question at issue in EPSA v. FERC is whether demand resources—including efficiency, conservation, and demand response (DR)—are wholesale or retail products, and therefore whether FERC has authority to regulate DR pricing mechanisms. Specifically, Order 745 requires independent system operators and regional transmission organizations (ISO and RTO) to treat a megawatt of DR the same as a megawatt of wholesale generation, paying "full LMP" (locational marginal price) for curtailed demand.
"What the feds are doing here is trying to affect the retail rate, not just wholesale," Shelk says. "Reducing consumption at WalMart is fundamentally a retail act, not a wholesale act. The only way to recoup the money paid to DR providers is to alter the retail rate paid by everyone else. It's not just theoretical; it's a practical effect that alters retail rates."
More broadly, Shelk argues that Order 745 represents an adventure outside FERC's statutory jurisdiction, as defined by the FPA. "The commission isn't doing the one thing that the act assigns to FERC and no one else, and that's to make sure the markets produce rates that are just and reasonable," he says. "Show me where in Order 745, or anywhere in the work FERC is doing, that they're actively monitoring and analyzing data, and concluding that it leads to just and reasonable rates for wholesale electricity. You can't, and [FERC staff members] blanch when you ask about it.
"If we were to win on that point, it would be a sea change," Shelk says.
High Tide
Given the interminable nature of the state-federal battle, it seems unlikely that any single factor will end such jurisdictional disputes any time soon. But the obvious question at this moment is how the results of the November 6 elections might change the course of the conflict.
At press time, the campaigns were in their final stages, and neither of the two major parties seemed to be carrying a decisive lead into the polls. But whoever controls the White House and Congress in 2013, will it make any difference in the federal-state faceoff? Conventional wisdom suggests Republican lawmakers wouldn't push as hard as Democrats sometimes do toward environmental and green energy goals. On the other hand, such policy efforts already slowed substantially in 2011 and 2012, in the face of complex political realities and continued economic malaise. And yet state-federal tensions remain high, and policy momentum seems unlikely to reverse itself overnight.
"You can see the desire at federal agencies to sweep in issues that are in the backyard of their activity," says Sheila Hollis, a partner at Duane Morris. "Even when there is a transition, career people have been raised under this philosophy. People want to push. New laws are in place, and people are eager to push the limits of jurisdiction, to see how far they can take it."
Further, issues such as nuclear spent-fuel storage and relicensing, interstate transmission planning, and grid security and reliability don't lend themselves to an obvious Republican-vs.-Democrat analysis. And likewise, green energy initiatives are by no means the exclusive domain of federal lawmakers.
"The Democrats don't always do what their caricature suggests they will do, and Republicans don't either," Lehfeldt says. "And efforts in the last decade to enact either climate change legislation and a national RPS have failed, so they remain state-level initiatives. Some states have retreated and some have gone boldly; it's an ungodly mess, but not a federal mess. I don't see that dynamic changing."
And finally, the future of federal regulations regarding grid reliability, transmission cost allocation, market design, and environmental compliance might depend as much on the outcome of court cases as on political considerations. The Clean Air Act's mandate for EPA to regulate downwind pollution, for example, remains firmly in place, despite the D.C. Circuit's vacatur of CSAPR. And regarding FERC's recent rulemakings, including Orders 745 and 1000, the commission seems likely to continue implementing its own policies—while incorporating guidance from the courts, Congress, and the White House.
But while the federal-state battle might never end, at some point it likely will simmer down from today's heated conflict, as national lawmakers change their policy focus.
"This is high tide right now, I think," Hollis says. "If you're a federal regulator, you never want to give up jurisdiction willingly. But the intense desire on the part of the federal government, through the agencies and departments, to perhaps spread a wider net and catch the fish that it can … these things are evolving fast. The issues are extraordinarily complex and intertwined, with state, federal, and regional considerations. It will wax and wane over time."
Top Ten Legal Decisions of 2012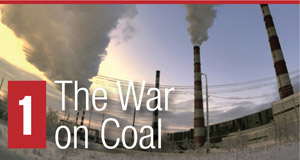 EPA files mercury rule, sparking fear of plant closures. FERC to advise on reliability.
February's Federal Register saw publication of the Mercury and Air Toxics Standards (MATS), the rule finalized in December by the U.S. Environmental Protection Agency, which sometimes calls the rule "NESHAP"—shorthand for National Emission Standards for Hazardous Air Pollutants from Coal- and Oil-fired Electric Utility Steam Generating Units.
Anyway you spell it, MATS will impose limits on electric generating plants (existing and new sources) on emissions of mercury, as well as other heavy metals, such as arsenic, nickel, chromium, selenium, and cyanide, with a three-year compliance deadline, and with a one-year extension for certain affected sources. (EPA-HQ-OAR-2009-0234 et al., published at 77 FR 9304, Feb. 16, 2012.)
On July 27, EPA stayed certain minor aspects of the rule for three months, but only to rehear certain minor technical issues.
Importantly, EPA may issue an administrative order (AO), on request of a generator, to extend the deadline—to a possible fifth year—for units whose deactivation or delayed compliance might threaten reliability, either by violating a FERC-approved standard or undershooting reserve margins. To that end, EPA says it will seek advice from various agencies—the Federal Energy Regulatory Commission (FERC), regional grid system operators, planning authorities, North American Electric Reliability Corp. (NERC), and state utility commissions—to ensure that any such claims of reliability risk "are properly characterized and evaluated."
EPA makes the final decision on any requested AO. But FERC says it wants copies of such requests filed with it as well, so it can advise EPA on the issue of reliability standards violations. (See, Policy Statement on Commission's Role Regarding EPA's MATS, Dkt. No. PL12-1, 139 FERC ¶61,131, May 17, 2012.)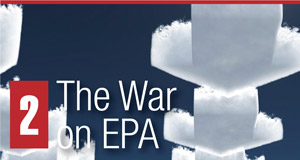 Courts vacate Cross-State rule, fault EPA for fighting Texas Air Quality Plan.
This past summer, in the case of EME Homer City Generation, LP v. EPA, a three-judge panel of the U.S. Court of Appeals for the District of Columbia Circuit struck down and vacated the EPA's Cross-State Air Pollution Rule (CSAPR), finalized in 2011 to address the problem of sulfur dioxide (SO2) and nitrogen oxides (NOx) emitted upwind and then transported downwind across state boundaries, making it difficult for downwind states to achieve or maintain compliance with NAAQS (national ambient air quality standards) for particulates and ground-level ozone. (See, D.C.Cir. No. 11-1302, 2012 WL 3570721, Aug. 21, 2012.)
EPA had finalized CSAPR in 2011 (76 FR 48,208, Aug. 8, 2011), but only after the D.C. Circuit in 2008 had found fault with EPA's 2005 Clean Air Interstate Rule (CAIR), issued for the same purpose, explaining then that EPA had given improper consideration to technology costs.
The Homer City ruling says EPA overstepped the Clean Air Act in two ways: First, by mandating federal implementation plans (FIP) before allowing states to fashion their own remedies—state implementation plans, or SIP—and second, by calculating transport effects using a somewhat static method that looked at individual upwind states, one-by-one, and then calculated their "linkages" to various specific downwind areas. A more dynamic approach would recognize that any downwind effect likely would be caused by upwind sources in multiple states, and then would temper the control obligation imposed on any single upwind state to reflect a sharing burdens proportionately with all other upwind states that also contribute significantly to noncompliance downwind.
On October 15, EPA petitioned the D.C. Circuit for rehearing en banc—i.e., before the court's entire roster of judges.
A few days prior to release of Homer City, the 5th Circuit had faulted EPA in how it delayed until 2010 and then mishandled its review of an NAAQS SIP that Texas had first submitted to EPA for approval back in 1994. The Texas SIP had allowed for flexible and streamlined permitting, with excess emissions at one in-state source offset by over-compliance at another. The 16-year delay was egregious but not dispositive. Rather, the court overturned EPA's action as not grounded on specific language in the Clean Air Act. (See, Texas v. EPA, 5th Cir. No. 10-60614, 690 F.3d 670, Aug. 13, 2012.)
The news wasn't all bad for EPA, however. In June the D.C. Circuit upheld EPA's April 2009 "endangerment finding" on health threats from greenhouse gas emissions, along with EPA's 2010 "tailoring rule," which had delayed imposing GHG limits initially on certain facilities, to avoid paralyzing the permitting process. (Coalition for Respons. Regula., Inc. v. EPA, D.C. Cir. No. 09-1322, 684 F.3d 102, June 26, 2012.)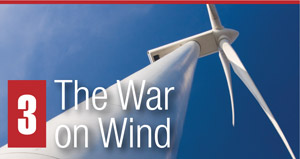 QFs with contracts avoid curtailment, but key issues still pending at Bonneville Power.
In Idaho Wind Partners 1, LLC, FERC ruled that Idaho Power couldn't use the so-called light-loading exemption under FERC reg. sec. 292.304(f) to avoid buying power under a long-term purchased power contract from a wind-fired QF certified under the 1978 PURPA law. The utility had complained that excess "must-buy" QF wind power generated in off-peak hours was forcing base-load coal-fired plants offline at awkward times, driving up costs for ratepayers, and had proposed a new state-regulated tariff (Schedule 74) to allow it to curtail purchases from wind-fired QFs that otherwise would cause such inefficient generation dispatch.
FERC issued a declaratory order to advise the Idaho PUC that any such curtailment would violate PURPA in the case of a QF (like Wind Partners) that had signed a long-term, arms-length fixed-price power sales contract with its host utility. FERC reasoned that in such cases, contract negotiations already would have taken load swings into account in setting out a schedule of avoided-cost rates. (Dkt. No. EL12-74, 140 FERC ¶61,219, Sept. 20, 2012.)
A few weeks earlier, FERC had ruled that the Texas PUC had misapplied PURPA by allowing the Xcel subsidiary Southwestern Public Service to use the Southwest Power Pool Energy Imbalance Market (EIM) price at the seller's node to calculate avoided-cost payments to a wind-fired QF, since the EIM trades in an ancillary service, not energy. (Dkt. No. EL12-80, Aug. 28, 2012, 140 FERC ¶61,152, Aug. 28, 2012.) And previously, FERC had ruled that utilities can't decline to buy wind-fired QF power simply because the intermittent output is non-firm. (Dkt. No. ER05-1065-011, 137 FERC ¶61,199, Dec. 15, 2011.)
In 2011 FERC had ruled that Bonneville Power's practice of curtailing wind generation—if only to help BPA manage spillway discharges to protect fish in the Columbia River System—had discriminated unlawfully against the curtailed wind farm owners. (Dkt. No. EL11-44, 137 FERC 61,185, Dec. 7, 2011.) But that case continues, as FERC must now rule on the sufficiency of BPA's later-filed counter-offer to reimburse any curtailed wind plant owners to cover the cost of lost revenues from federal production tax credits and renewable energy certificates. (See, Compliance filing of BPA, FERC Dkt. No. EL11-44, March 6, 2012.)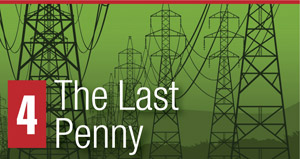 FERC defends postage-stamp method of allocating costs for high-voltage lines.
FERC at last issued its response on remand to Judge Posner's 2009 7th Circuit ruling— the order that had struck down PJM's region-wide spreading of costs for new transmission lines 500 kV and above because FERC hadn't shown that benefits accruing to Illinois ratepayers from four new 500-kV lines planned for eastern PJM were "roughly commensurate" with costs they would pay under PJM's "postage-stamp" allocation.
To no one's surprise, FERC on remand took the same position it had staked out back in 2007 in Opinion 494: that long-haul, high-voltage lines produce regional benefits that justify a postage-stamp, region-wide allocation. (Dkt. No. EL05-121-006, 138 FERC ¶61,230, March 30, 2012.)
But what's instructive is how FERC made its case.
Judge Posner hadn't asked FERC on remand to calculate benefits "to the last penny." (See, Illinois Comm. Comm'n v. FERC, 576 F.3d 470.) Yet that's just what the commission did—armed with data it's been collecting recently under its new system of tracking RTO performance metrics.
Relying on the 2011 Metrics Report submitted a year ago by the nation's six RTO/ISOs (see, FERC Dkt. No. AD10-5, filed Aug. 31, 2011), the commission was able to tell the court that region-wide T planning, reserve sharing, and operational integration within PJM had produced $2.2 billion in annual system-wide savings across the PJM footprint, with $320 to $468 million per year in regional benefits presumably going to ComEd, based on its 14.7-percent load ratio share. As FERC argued, that should easily outweigh ComEd's $198 million annual cost share for the lines in question under a postage-stamp regime.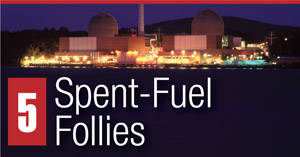 NRC must suspend licensing, but Vogtle and Summer sneak in under the wire.
In New York v. NRC, decided this summer, the D.C. Circuit vacated the "waste confidence decision" issued by the Nuclear Regulatory Commission in 2010 that said plant operators could continue to store spent nuclear fuel safely on a temporary basis for at least 60 years past the licensing term—doubling the previous "safe" presumption of 30 years—explaining that NRC had failed to prepare the required environmental impact statement or examine possible long-term effects on local groundwater. (D.C. Cir. No. 11-1045, 681 F.3d 471, June 8, 2012.)
That ruling gave NRC no choice but to enjoin and postpone any future formal decision on a pending application for a nuclear plant operating license. (See, Calvert Cliffs Nuclear Proj. LLC, NRC Dkt. Nos. 52-016-COL, et al., Aug. 7, 2012.)
But that action came after NRC already had granted nuclear plant operating licenses for the first time in more than 30 years, OK'ing two Westinghouse AP1000 reactors for Southern's Vogtle nuclear plant in Georgia (NRC Dkt. Nos. 52-025-COL & 52-026-COL, Feb. 9, 2012), and two more for the V.C. Summer plant in South Carolina, operated by SCANA and Santee Cooper (NRC Dkt. Nos. 52-027-COL & 52-028-COL, March 30, 2012.)
Then-NRC Chairman Jaczko had dissented in each case, however, saying that in his view, recent design modifications to the AP1000 model still failed to address all safety issues brought to light by the Fukushima incident in Japan.
Meanwhile, the D.C. Circuit told DOE to review its policy of continuing to charge fees to nuclear plant owners to fund the long-term disposal of spent nuclear fuel at a permanent repository. (NARUC v. DOE, No. 11-1066, 680 F.3d 819, June 1, 2012.) But the same court postponed any ruling on whether NRC must continue seeking a license for the proposed but ill-fated Yucca Mountain repository. (In re Aiken County, D.C. Cir. No. 11-1271, Aug. 3, 2012.)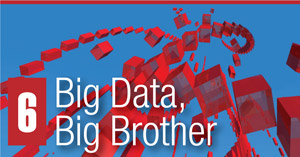 FERC mandates weekly electronic data collection from RTOs. Non-RTO areas could be next.
To help it evaluate policy and detect anti-competitive behavior, FERC directed RTOs and ISOs to transmit market data to the commission electronically, within seven days of creating the datasets.
Such data must include: 1) supply offers, demand bids, and market prices for energy, capacity and ancillary services; 2) resource outputs (dispatch instructions and actual deviations); 3) estimates of generator marginal costs; 4) shift factors for load and generation (flowgate impacts, interchange points, etc.; 5) FTR parameters (auction and allocation rights, congestion revenues, etc.); 6) internal bilateral contracts; 7) pricing for interchange transactions; and 8) billed uplift costs—but only to the extent the RTO or its market monitoring unit actually collects such data. (Order 760, Dkt. No. RM11-17, 139 FERC ¶61,053, April 19, 2012.)
And in October, the commission staff adopted a set of 39 performance metrics, patterned after metrics already adopted to track the performance of ISOs and RTOs, but in this case tailored specifically to measure the performance of utilities operating outside of RTOs or regional grid system operators. (See, Performance Metrics in Regions Outside ISOs and RTOs, FERC Dkt. No. AD12-18, filed Oct. 15, 2012.)
According to the staff report, the commission next will seek to establish common metrics between ISOs/RTOs and non-ISO/RTO regions, perhaps yielding at long last a set of objective measures with which to weigh the success—or failure—of market-based regulation in wholesale power.
Recall it was Congress and GAO that first suggested tracking RTO performance. Now that idea is coming back around full circle.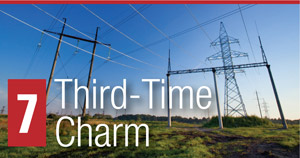 Duke wins merger OK after twice failing to convince on lack of market power.
Having exacted a full measure of market-power mitigation from Duke and Progress Energy, FERC finally gave its blessing this past summer to a merger of the two utilities. (Dkt. Nos. EC11-60-004 et al., 139 FERC ¶61,194, June 8, 2012.)
The commission had rejected the deal on two prior occasions (see 137 FERC ¶61,210, Dec. 14, 2011; and 136 FERC ¶61,245, Sept. 30, 2011).
If anything, the case might teach that FERC retains a soft spot for mitigation that broadens the size and reach of markets—such as the seven new transmission expansion projects the two merger partners had promised in their third mitigation plan filed at FERC, to boost simultaneous transmission import limits and thereby allow rival generators to better compete in the newly combined Duke-Progress service footprint. FERC said it would treat the promised grid construction as a firm and enforceable commitment once the merger was consummated (which occurred on July 11), but still imposed a June 1, 2015, completion deadline, with an independent monitor to oversee not only the seven grid projects, but also four new power sales agreements (to buyers such as EDF, Cargill, and Morgan Stanley).
Earlier, a few months before the final Duke order, FERC had reaffirmed its existing merger policy, deciding to stick with the FTC and DOJ Horizontal Merger Guidelines of 1992 (as revised in 1997), rather than adopt the stricter guidelines promulgated by the Federal Trade Commission and Justice Department in August 2010. (See, Dkt. RM11-14, 138 FERC ¶61,109, Feb. 16, 2012.)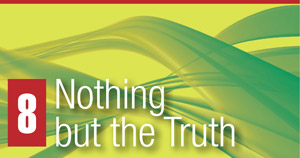 Anonymous tip leads to largest-ever settlement for power trading infractions.
Acting on information developed initially from an anonymous tip to the commission's hotline, FERC imposed a $135 million civil penalty, plus a duty to disgorge another $110 million in "unjust" profits, on finding that Constellation Energy Commodities Group (CCG) had engaged intentionally in unprofitable virtual trades in order to influence day-ahead prices in regional energy markets run by the New York ISO and ISO New England. (Dkt. No. IN12-7, 138 FERC ¶61,168, March 9, 2012.)
In New York, for example, the ISO had found that such virtual trades had contributed to an unwarranted divergence between day-ahead and real-time prices, raising the question of whether such trading was designed to benefit CCG's financial positions in contracts for differences. FERC's Office of Enforcement then examined CCG's trading in New England, PJM, and Ontario, eventually finding repetitive patterns.
In a separate statement issued a week after the decision, FERC Chairman Jon Wellinghoff said the combined $245 million sanction represented the largest penalty the commission had ever imposed under the expanded enforcement authority granted by Congress in the 2005 Energy Policy Act.
Wellinghoff advised wholesale market participants to keep their powder dry: "Understand that the commission will be vigorous in using its anti-manipulation authority to protect consumers," he said. "Tell the truth, the whole truth, and nothing but the truth when questioned."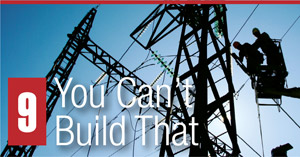 Merchant grid developer loses right to build its own project -- to utilities that hadn't spent a dime.
In a remarkable decision, FERC ruled that Dominion and FirstEnergy had the right to build an integrated system of static var compensators that the private merchant grid developer Primary Power had planned and worked on for years. The project is part of a novel system Primary Power devised to augment reactive power supplies and relieve congestion along a frequently overtaxed transmission line segment near the Meadowbrook and Mt. Storm substations in the Allegheny highlands. (Dkt. No. EL12-69, 140 FERC ¶61,054, July 19, 2012.)
Opportunity knocked after PJM had tabled the PATH project (Potomac-Appalachian Transmission Highline), which otherwise would've met the need. So Primary Power filed its project plans with PJM on a confidential basis, only to see PJM later approve the SVAR project as part of the RTO's regional transmission plan—but award construction and ownership rights to the two incumbent utilities, which already owned the two substations, in order to save costs.
FERC in fact concluded that that awarding rights to the two incumbents could save between $24 and $57 million, even though, as Primary Power complained, "they had not spent a dime" on developing the idea.
FERC said PJM rules were unhelpful on the question of how to award construction rights, and so could find no cause for overturning the RTO's decision. FERC said PJM should resolve the problem in tariffs filed to comply with FERC Order 1000.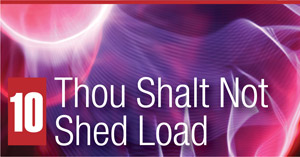 FERC rejects NERC reliability standard, sticking its nose into the retail arena.
Earlier this spring FERC rejected and remanded a proposed electric reliability standard, the details of which would be left to be fleshed out through a regional transmission planning process, in which groups of stakeholders would freely debate, review, and then sign off on a standard that would allow grid system operators to rely on load-shedding as a possible option to maintain reliability during a single-contingency failure. (Order 762, Dkt. RM11-18, 139 FERC 61,060, April 19, 2012.)
As the commission explained, such a standard, proposed in this case by NERC, would be impermissibly vague, and thus unenforceable, unless NERC could provide some kind of assurance that the stakeholder process would apply strict or technical engineering standards as part of its review, or even that the stakeholders would act affirmatively in some manner, and fine-tune the standard, rather than simply sit by and allow it to take effect without any countervailing action at all—a possibility that seemed to be permitted under the NERC proposal.
Yet FERC's decision was seen by some (such as NARUC, representing state regulators) as exceeding federal authority under the Federal Power Act—which, in the strictest sense, gives FERC power only to regulate reliability so as to prevent cascading outages or other interruptions at the interstate bulk power level, but which affords FERC no power or duty to say how retail load is served.
The case perhaps highlights a key weakness in the regulation of electric reliability—the lack of any cost-based guideline to help experts decide exactly how much reliability the nation can really afford.