Metering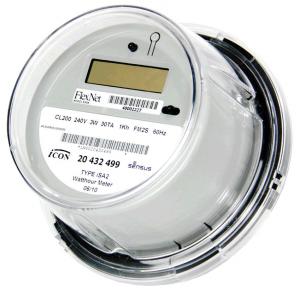 KC Electric Association expects soon to finalize installing a Sensus FlexNet network and iCon A electric meters to serve about 4,000 residential and small commercial members across a 5,000-square-mile territory in rural Colorado. KC Electric also is installing about 2,200 Sensus iCon APX electric meters for commercial and irrigation members. The deployment began in fall 2011 and is scheduled to be completed at the end of 2012. It includes four base stations and a point-to-multipoint network, and replaces analog meters, which were read manually by customers or utility personnel. KC Electric also plans to integrate the Sensus technology with its current outage management system via MultiSpeak, and to use power quality monitoring for voltage regulation. 
Itron and C3 Energy formed an alliance to integrate and jointly market an energy management solution to North American utilities. The alliance aims to help utilities use their Itron smart metering and MDM technologies to provide comprehensive energy management services to customers.
Whitehall Electric Utility signed up for an Elster EnergyAxis hosted AMI deployment offered by G&T utility WPPI Energy. Whitehall services both electricity and water consumers, and is the first WPPI member utility to deploy the system.
Southern California Gas (SoCalGas) plans to install nearly 1.5 million Itron gas meters and more than 600,000 gas regulators as a part of its advanced metering project. Meter installation began in the fourth quarter of 2012. The contract includes 1.2 million residential gas meters, 200,000 residential curb meters, 50,000 light commercial meters, 500,000 regulators, and 105,000 curb regulators. Itron says it designed its curb meters and regulators, suitable for installation in a pit environment, to meet SoCalGas' specifications.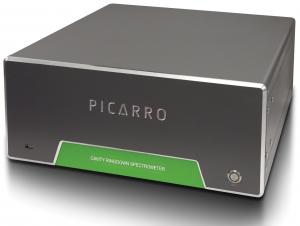 Accenture and Siemens Infrastructure & Cities agreed to collaborate on advanced metering infrastructure (AMI) and meter data management (MDM) systems. Accenture will provide consulting, systems integration, and managed services for smart meter and analytics systems. Siemens will use its eMeter EnergyIP MDM platform, analytics system, and corresponding professional services. The companies expect their collaboration to help utilities manage smart meter data to provide detailed information on the status of their distribution systems as well as customer consumption. The two companies are working with SaskPower in Canada on its AMI rollout.
Landis+Gyr launched Gridstream PLX, a new power line carrier technology for advanced metering networks, which the company says improves data rates and communications capacity—providing 15-minute interval data, over-the-wire firmware upgrades, and data encryption. Landis+Gyr says it will begin shipping the product in February 2013.
EVs & Storage
Progress Energy Carolinas installed six level-2 plug-in electric vehicle (PEV) charging stations in South Carolina, as part of its commercial charging station research program. These are the first public-access charging stations the company has installed in the state, bringing to 36 the total installed by Progress Energy Carolinas across its territory. The utility plans to install 40 charging stations in the Carolinas by the project's completion in April 2013. Data collected from the stations will help the utility evaluate charging needs outside the home, effect on the grid, and costs and issues associated with installing public-access charging stations.
EnerSys launched its new OptiGrid system, a megawatt-hour-scale energy storage system for utilities and large industrial applications. EnerSys says the system can be customized with one or more battery chemistries, including tubular technology, traditional flat-plate valve regulated, traditional flat-plate flooded, lithium ion, or advanced lead-acid designs and alloys marketed under such brand names as PowerSafe and DataSafe.
Transmission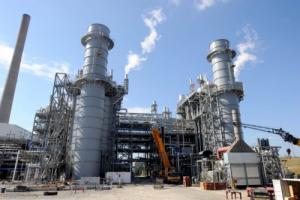 American Transmission Co. recently released a 10-year transmission system assessment, including plans to spend nearly $2 billion on improvements and additions to ATC's electric system; $1.1 billion in maintenance; and $0.8 billion in regional projects, the costs of which will be shared across the Upper Midwest. The Midwest Independent Transmission System Operator (MISO) late last year approved ATC's first portfolio of projects, with costs shared among a broad base of electricity customers.
Smart Grid
Tantalus implemented a strategic partnership with N-Dimension Solutions to provide Tantalus with cybersecurity functionality that addresses threats while helping Tantalus' customers meet their compliance requirements. The new capabilities will enable utilities to monitor threats against remote field operations, AMI collection points, substations, and control centers. 
Gainesville Regional Utilities implemented the Arcos callout and scheduling suite and its Siren software module. The cloud-based system aims to improve dispatch operations and speed up response to after-hours calls for power restoration. The system identifies and calls available utility crews; analyzes responses and reports on the outcome; and relays emergency notices or updates to utility executives and workers.
Southern California Edison (SCE) selected Space-Time Insight's geospatial and visual analytics software at its Irvine smart grid demonstration project. Space-Time Insight says its situational intelligence solution will serve as the eyes of the initiative, enabling project stakeholders to visualize, assess, and plan implementation of smart meters, advanced distribution equipment, renewable power sources, security networks, electric vehicles, and other projects. SCE expects the software to help it understand critical aspects of its smart grid demonstration, such as the effect of electric vehicles on off-peak energy consumption; the cost and emissions savings of circuit voltage optimization; and potential distribution system benefits.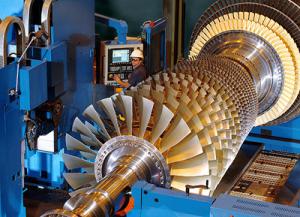 Echelon partnered with eMeter to integrate the EnergyIP platform with Echelon's control operating system software, which provides operational and business insight to relationships among devices, end users, applications, and networks on a smart grid system.
Itron launched Nexergy, a portfolio of five ecosystem architectures covering meters, communication technology, and software to meet specific business needs. Itron says the new offering packages its energy management portfolio to deliver customizable smart grid solutions, including demand response, revenue protection, renewable energy integration, consumer engagement, load control, and other functions. The portfolio includes: Nexergy P2P, providing direct point-to-point functionality; Nexergy PLC, for power-line carrier systems; Nexergy P2H, a consumer engagement focused ecosystem; Nexergy P2C, delivering advanced metering and telemetry capabilities; and Nexergy SPS, focused on helping utilities protect their revenue.
Siemens smart grid division and Utilicase entered a collaboration agreement to offer a combined solution linking smart grid functionality with enterprise asset management for the North America market. The agreement will provide data analytics capabilities to allow utilities to assess and optimize the performance of smart grid systems. The agreement extends an existing relationship between Siemens and Utilicase involving energy automation systems.
Natural Gas
During the term of a three-year contract, Pacific Gas and Electric (PG&E) plans to deploy six Picarro Surveyor devices for vehicle-mounted, gas leak detection throughout its Northern and Central California service area. PG&E is the first utility in the world to roll out the devices, which Picarro says are approximately 1,000 times more sensitive than traditional leak detection equipment. PG&E initially ordered two devices in early 2012 and studied their capabilities by mounting them on electric vehicles.
Comision Federal de Electricidad (CFE), Mexico's federal power company, awarded a contract to TransCanada's Mexican subsidiary, Transportadora de Gas Natural del Noroeste, to build, own, and operate the $1 billion El Encino-to-Topolobampo pipeline. The pipeline is supported by a 25-year gas transportation contract with CFE. The 30-inch diameter pipeline will be 329 miles long and have contracted capacity of 670 million cubic feet per day. Startup is expected in the third quarter of 2016. The Topolobampo pipeline begins in El Encino, in the state of Chihuahua, and terminates in Topolobampo, in the state of Sinaloa, interconnecting with other pipelines that are expected to be built as a result of separate bid processes by the CFE. TransCanada already built and is operating the Guadalajara and Tamazunchale pipelines, and will soon break ground on a Tamazunchale Pipeline extension.
People
Former Associate Attorney General Thomas J. Perrelli re-joined Jenner & Block as a partner in its Washington, D.C. office. Perrelli will lead Jenner & Block's newly formed government controversies and public policy litigation practice group.
EnerNex named Aaron Snyder director of EnerNex Smart Grid Labs. A senior member of the Institute of Electrical and Electronics Engineers (IEEE), Snyder has been with EnerNex five years as a consultant in AMI requirements analysis.
Generation
Westinghouse and McAfee entered into a worldwide agreement in which Westinghouse will provide McAfee enterprise security manager and network intrusion prevention systems for currently operating nuclear power plants that have digital control systems and new plants under construction around the world. The systems provide security information, event management, and intrusion prevention.
Calpine confirmed its commitment to proceed with full-scale development efforts for the proposed 309-MW Garrison Energy Center, a gas-fired, combined-cycle power plant in Dover, Del. Pending environmental and land use approvals, Calpine expects to begin construction in early 2013 with startup in June 2015. Calpine says the plant will be designed to accommodate an additional 309-MW expansion if future market conditions warrant.
Siemens won contracts for three power plants in South America. Unión Temporal de Empresas (UTE), a joint venture between Isolux Ingeniería and Inversora Andina Ibérica, awarded contracts for the combined-cycle conversion of two simple-cycle power plants in Argentina. The plants, Ensenada de Barragán and Brigadier López, were originally designed and supplied by Siemens and are owned by Argentina's national energy company, ENARSA. Siemens will supply the steam-cycle power-island equipment, which will result in an additional 140 MW of power for Brigadier López and 280 MW additional for Ensenada de Barragán. The Siemens scope of supply includes heat recovery steam generators, steam turbine-generators, and instrumentation and control systems. The Argentina plants are scheduled to achieve commercial operation in the fall of 2014. In Brasil, Eletrobrás subsidiary Amazonas Distribuidora de Energia awarded a contract to Siemens to supply the power island for the UTE Mauá 3 project in Manaus, the capital of the state of Amazonas. Contractor Construtora Andrade Gutierrez is building the plant in two phases—a simple-cycle phase in 2014, supporting the increased electricity demand during the 2014 FIFA World Cup Soccer games, and later a combined-cycle expansion, bringing total capacity to 580 MW. The Siemens contract in Brazil is valued at about $220 million, including gas turbines, steam turbine, three generators, and instrumentation and control systems.
The Pennsylvania Department of Environmental Protection (DEP) issued an air quality plan approval to Moxie Liberty of Vienna, Va., to build a 936-MW power plant in Asylum Township, Bradford County, Pa. The project includes two 468-MW power blocks, both equipped with air-cooled condensers.
Kaua'i Island Utility Cooperative (KIUC) hired SolarCity to build a $40 million, 12-MW photovoltaic power project on 67 acres KIUC is leasing from Līhu'e-based Grove Farm Co. near Koloa. The project will be the third utility-scale solar facility under construction or in development on Kaua'i. When completed, the three projects are expected to meet about 50 percent of Kaua'i's daytime electrical demand—the highest percentage of solar PV on any U.S. utility's system.
Georgia Power began operating the third and final unit at the 840-MW gas-fired, combined-cycle Plant McDonough-Atkinson in Smyrna, Ga. Georgia Power started up the first unit at McDonough-Atkinson in December 2011, and the second in April 2012. Georgia Power retired the two coal units at McDonough-Atkinson in September 2011 and February 2012. Removal of the site's historic stack has begun, with completion expected by June 2013.
Demand Response
Progress Energy Florida will use Comverge's IntelliSOURCE demand response management system (DRMS) to migrate its EnergyWise Home residential demand-side management program from a one-way to two-way communication system. The system will centrally control more than 500,000 energy management devices from multiple manufacturers being deployed throughout Florida. Progress also will use IntelliSOURCE to automate and manage the workflow required to install the devices.
Siemens introduced version 2.0 of its DRMS. The new system targets demand reductions via substation, feeder, zip code, or geographical location, to allow utilities to reduce power loads at critical sections of their distribution networks. Siemens says the system allows utilities to condition load to meet system needs, "surgically curtailing specific loads within tailored demand response events" to achieve operational or market objectives.
Pepco Holdings launched a customer engagement program with Opower for residential customers in Maryland. The program is designed to help Pepco customers better assess their energy consumption and explore ways to reduce their energy use and monthly energy bills. The program is being trialed with 50,000 residential customers in Maryland, and might be expanded next year.
Transactions
Entergy Mississippi filed a request at the Mississippi Public Service Commission and the Federal Energy Regulatory Commission for its plan to spin off its Mississippi electric transmission business and merge it into a subsidiary of ITC Holdings and ITC Midsouth. The deal is valued at $1.78 billion. The Mississippi filing continues the multi-state and federal regulatory process seeking approval for the transaction announced last year. Entergy proposes to transfer more than 15,800 miles of interconnected transmission lines at voltages of 69 kV and above and the associated substations to ITC. At press time, Entergy also received approval from the PSC and the New Orleans City Council for its plan to join MISO, which would be a precursor to the transmission spinoff.
E.ON Climate & Renewables (EC&R) secured nearly $168 million in equity financing and a commitment to fund nearly $56 million more from a group of investors that includes JPM Capital and Wells Fargo Wind Holdings, in exchange for a partial interest in EC&R's 203-MW Magic Valley Wind Farm near Raymondville in Willacy County, Texas. The wind farm, with 112 Vestas 1.8-MW turbines, started operating in September 2012. J.P. Morgan acted as lead investor in the financing.
Integrys subsidiary WisconsinPublic Service (WPS) agreed to buy Fox Energy for $440 million—including $390 million for the 593-MW Fox Energy dual-fueled, combined-cycle plant in Kaukauna, Wisc., and $50 million for early termination of an existing tolling agreement between the companies. The transaction is expected to close by April 2013, subject to the approval of project's creditors and state and federal regulators. 
Calpine acquired the 800-MW Bosque Power merchant plant for $432 million in cash plus adjustments. The gas-fired, combined-cycle plant is located in Bosque County in central Texas, and sells power into the ERCOT market.