Metering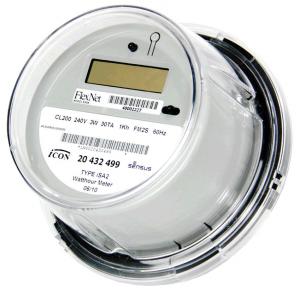 KC Electric Association expects soon to finalize installing a Sensus FlexNet network and iCon A electric meters to serve about 4,000 residential and small commercial members across a 5,000-square-mile territory in rural Colorado. KC Electric also is installing about 2,200 Sensus iCon APX electric meters for commercial and irrigation members. The deployment began in fall 2011 and is scheduled to be completed at the end of 2012. It includes four base stations and a point-to-multipoint network, and replaces analog meters, which were read manually by customers or utility personnel. KC Electric also plans to integrate the Sensus technology with its current outage management system via MultiSpeak, and to use power quality monitoring for voltage regulation. 
Itron and C3 Energy formed an alliance to integrate and jointly market an energy management solution to North American utilities. The alliance aims to help utilities use their Itron smart metering and MDM technologies to provide comprehensive energy management services to customers.
Whitehall Electric Utility signed up for an Elster EnergyAxis hosted AMI deployment offered by G&T utility WPPI Energy. Whitehall services both electricity and water consumers, and is the first WPPI member utility to deploy the system.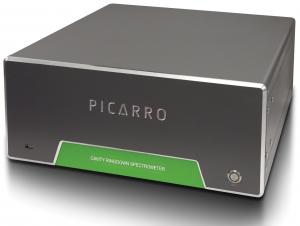 Southern California Gas (SoCalGas) plans to install nearly 1.5 million Itron gas meters and more than 600,000 gas regulators as a part of its advanced metering project. Meter installation began in the fourth quarter of 2012. The contract includes 1.2 million residential gas meters, 200,000 residential curb meters, 50,000 light commercial meters, 500,000 regulators, and 105,000 curb regulators. Itron says it designed its curb meters and regulators, suitable for installation in a pit environment, to meet SoCalGas' specifications.
Accenture and Siemens Infrastructure & Cities agreed to collaborate on advanced metering infrastructure (AMI) and meter data management (MDM) systems. Accenture will provide consulting, systems integration, and managed services for smart meter and analytics systems. Siemens will use its eMeter EnergyIP MDM platform, analytics system, and corresponding professional services. The companies expect their collaboration to help utilities manage smart meter data to provide detailed information on the status of their distribution systems as well as customer consumption. The two companies are working with SaskPower in Canada on its AMI rollout.
Landis+Gyr launched Gridstream PLX, a new power line carrier technology for advanced metering networks, which the company says improves data rates and communications capacity—providing 15-minute interval data, over-the-wire firmware upgrades, and data encryption. Landis+Gyr says it will begin shipping the product in February 2013.
EVs & Storage
Progress Energy Carolinas installed six level-2 plug-in electric vehicle (PEV) charging stations in South Carolina, as part of its commercial charging station research program. These are the first public-access charging stations the company has installed in the state, bringing to 36 the total installed by Progress Energy Carolinas across its territory. The utility plans to install 40 charging stations in the Carolinas by the project's completion in April 2013. Data collected from the stations will help the utility evaluate charging needs outside the home, effect on the grid, and costs and issues associated with installing public-access charging stations.
EnerSys launched its new OptiGrid system,