Deck:
On the virtues and vices of ICAP, ACAP, FTRs, hubs, flowgates, DAMs, and gaming.
Author Bio:
Bruce W. Radford is Editor-in-Chief of Public Utilities Fortnightly . This article includes excerpts from articles first published in Fornightly's GridWeek, a weekly newsletter on electric transmission and market design, published by Public Utilities Reports Inc.
On the virtues and vices of ICAP, ACAP, FTRs, hubs, flowgates, DAMs, and gaming.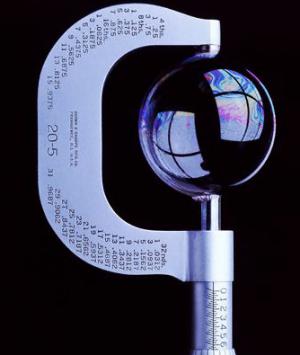 Can energy markets have virtues and vices? You betcha. Just listen in on a few minutes from one of those technical conferences on market design held over the past several months at the Federal Energy Regulatory Commission (FERC).
The subject was FTRs-Firm Transmission Rights. The issues are rich and complex: Physical or financial? Auction or allocate? Option or obligation? Use it or lose it?
The players included Steve Naumann (v.p., transmission services, Commonwealth Edison), Steve Walton, (consultant for RTO West-formerly with PacifiCorp and Enron), Linda Manz (manager, transmission planning, for PSE&G), Michael Schnitzer (consultant, NorthBridge Group), and David Mead and Dick O'Neill (both from FERC's Office of Markets, Tariffs and Rates). They debated two conflicting visions for FTRs: the model proposed for RTO West (financial rights, but linked to a physical schedule) versus the systems in place in PJM and New York (purely financial systems, but with a key difference regarding an auction of rights). Here's a condensed excerpt from the conversation:
Steve Walton: "If you have an auction right off the reel, you're asking customers to expose themselves to substantial price risk ... We had two years of debate over this issue, and it's the easiest way to break up an RTO West meeting ... It's a guaranteed killer."
Dick O'Neill: "I know how to calculate auction rights for a linear DC line. [But] when you change that to an AC [line], it becomes a much harder problem. As far as I can tell, the literature hasn't solved that problem and there's a bunch of software guys running around trying to calculate algorithms."
Michael Schnitzer: "Do you require that on day one or do you start [with] what you can do ... If you had to wait 24 months to where the experts could tell you it was debugged ... it's not worth waiting. ... Similarly, if someone told you it was ... $300 million per RTO in computational stuff, you might reach a different decision."
O'Neill: "Can I ask a question? The Midwest ISO has essentially said they want flow-gate rights ... Yet the two people here from the Midwest are saying that's not important ..."
Steve Naumann: "I would say that's a hope-a hope, wing and prayer that software developers are going to be able to do it ..."
Walton: "I point out we put 18-plus months into flowgates ... We loved them and we admire them, and we abandoned them."
David Mead: "If the Midwest ISO decided that they wanted to go the RTO West route and PJM stuck with where they are right now, would there be a seams problem?"
Linda Manz: "Even when the markets are seemingly alike, we still have seams."
Schnitzer: "One of the benefits of pure financial rights is