Deck:
On the virtues and vices of ICAP, ACAP, FTRs, hubs, flowgates, DAMs, and gaming.
Author Bio:
Bruce W. Radford is Editor-in-Chief of Public Utilities Fortnightly. This article includes excerpts from articles first published in Fornightly's GridWeek, a weekly newsletter on electric transmission and market design, published by Public Utilities Reports Inc.
Can energy markets have virtues and vices? You betcha. Just listen in on a few minutes from one of those technical conferences on market design held over the past several months at the Federal Energy Regulatory Commission (FERC).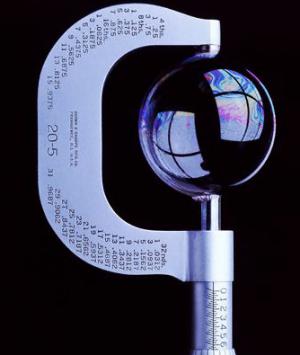 The subject was FTRs-Firm Transmission Rights. The issues are rich and complex: Physical or financial? Auction or allocate? Option or obligation? Use it or lose it?
The players included Steve Naumann (v.p., transmission services, Commonwealth Edison), Steve Walton, (consultant for RTO West-formerly with PacifiCorp and Enron), Linda Manz (manager, transmission planning, for PSE&G), Michael Schnitzer (consultant, NorthBridge Group), and David Mead and Dick O'Neill (both from FERC's Office of Markets, Tariffs and Rates). They debated two conflicting visions for FTRs: the model proposed for RTO West (financial rights, but linked to a physical schedule) versus the systems in place in PJM and New York (purely financial systems, but with a key difference regarding an auction of rights). Here's a condensed excerpt from the conversation:
Steve Walton: "If you have an auction right off the reel, you're asking customers to expose themselves to substantial price risk ... We had two years of debate over this issue, and it's the easiest way to break up an RTO West meeting ... It's a guaranteed killer."
Dick O'Neill: "I know how to calculate auction rights for a linear DC line. [But] when you change that to an AC [line], it becomes a much harder problem. As far as I can tell, the literature hasn't solved that problem and there's a bunch of software guys running around trying to calculate algorithms."
Michael Schnitzer: "Do you require that on day one or do you start [with] what you can do ... If you had to wait 24 months to where the experts could tell you it was debugged ... it's not worth waiting. ... Similarly, if someone told you it was ... $300 million per RTO in computational stuff, you might reach a different decision."
O'Neill: "Can I ask a question? The Midwest ISO has essentially said they want flow-gate rights ... Yet the two people here from the Midwest are saying that's not important ..."
Steve Naumann: "I would say that's a hope-a hope, wing and prayer that software developers are going to be able to do it ..."
Walton: "I point out we put 18-plus months into flowgates ... We loved them and we admire them, and we abandoned them."
David Mead: "If the Midwest ISO decided that they wanted to go the RTO West route and PJM stuck with where they are right now, would there be a seams problem?"
Linda Manz: "Even when the markets are seemingly alike, we still have seams."
Schnitzer: "One of the benefits of pure financial rights is that they're totally divorced from dispatch. ... You don't have to do that math."
Walton: "It's true that there's the virtue of the financial right ... it divorces use. It's also the vice."
This short passage captures the essence of FERC's effort to devise a standard design for energy and transmission markets for regional transmission organizations (RTOs). In simple terms, it's a work in progress.
Any standard market design (SMD) must include many individual components: (1) an energy market, (2) a reserve market, (3) generation adequacy, (4) market monitoring, and (5) "slicing and dicing" (the allocation of functions between RTOs and independent for-profit transmission companies). Some elements, such as the first on the list, appear absolutely necessary on "day one." But Reem Fahey, for instance, of Edison Mission Energy, argues that definitions of reserve criteria will vary between regions, making early agreement on reserve market design nearly impossible for RTOs such as the Midwest ISO, which contains multiple control areas straddling several regional reliability councils. Make it a "day 2" issue, she says, while acknowledging that single-region groups such as ERCOT in Texas have managed to get reserve markets up and running right from the start.
Of course, FERC's SMD effort will not occur in isolation. Even as the commission moves toward its promised notice of proposed rulemaking (NOPR) in Docket RM01-12, to be issued perhaps by the start of summer, the California ISO (CAISO) is working on a parallel but somewhat different track.
By order of FERC, the CAISO must meet its own deadline of May 1 to file plans both for a new day-ahead market (DAM) for energy and a new regime for congestion management. In that effort, known as "MD02," CAISO has proposed a complete overhaul. MD02 would emulate many attributes of PJM markets. CAISO, in MD02, has proposed a bid-based, security-constrained regime for full nodal and locational marginal pricing (LMP) for its 3,000-plus buses. That move has even drawn raves from Harvard professor William Hogan. One key feature of MD02 would allow CAISO for the first time to manage congestion on an intrazonal level through market-based incentives. Yet the effort could prove difficult. CAISO has said in some statements filed at FERC that it would welcome a deadline extension beyond May 1. A technical conference was set for April 4-5 in San Francisco to help meet the deadlines.
Yet, to make the issue even more confused, CAISO has now proposed an interim plan that seems neither fish nor fowl. In its Tariff Amendment 42 (TA 42), filed at the end of January, CAISO proposed a litany of short-term measures that would apply Band-Aids on the old design (which FERC calls "dysfunctional") while waiting for a new regime. Some find this interim effort distracting. Dynegy calls it a "stealth" market design. As its main aim, TA 42 would control intrazonal congestion through bid caps, penalties, and other top-down techniques-exactly the opposite of the philosophy behind MD02. Many see the TA 42 amendment as paving the cowpath-worse than no fix at all.
These two tracks-one in California, the other in Washington-offer policymakers a once-in-a-lifetime chance to remake the electric utility industry. To quote a phrase, the "possibilities are endless." Here, in the space available, is a brief look at several elements in the SMD debate:
Congestion management and locational marginal pricing (LMP)
Generation interconnection
Generation adequacy
n ransmission rights
Yet despite all the complexity, the SMD effort appears to rest on two guiding principles.
The first says that you can define all transactions in terms of money and risk. The second insists that rule no. 1 governs all markets-including electric energy-and solves such intractable problems as reliability, generation adequacy, and the laws of physics of the interconnected grid.
If you believe those two ideas, then you'll like the SMD. But if not, you'll want to buy a contract for differences.
LMP, Congestion and Gaming
Most experts now tout locational marginal pricing as the key to congestion management. Comments from FERC's conferences show wide support for a bid-based, security-constrained dispatch based on full nodal locational prices.
Even some in the hydroelectric industry now appear to accept LMP. But that would mean that for hydro units, which are capacity-rich, but energy-constrained, LMP would not reflect marginal running costs so much as reflect lost opportunity costs, or the cost of giving up future energy sales in exchange for spilling the reservoir today. (Of course, some critics complain that LMP favors generators-that it gives them a road map for investment but makes it difficult to determine where to add transmission capacity to overcome grid congestion.)
Perhaps the best way to understand how LMP plays a crucial role in congestion management is to study what has happened in California, where CAISO has adopted zonal pricing as a less-complicated alternative.
Critics both inside and out of California have long faulted the state's market design for attempting to simplify pricing and congestion management by dividing the ISO region not by nodes, but by zones. The theory assumes that grid conditions will remain relatively uniform within a given zone-that a simple zonal system is good enough. But as a result, CAISO loses the ability to actively manage grid congestion within a single zone. That in turn has forced CAISO to call on scheduling coordinators to submit incremental (inc) or decremental (dec) bids to supply more energy or cut back on plant output, to manage intrazonal congestion.
This regime, say California officials, produces the "Dec Game." They use that term to describe a bidding strategy that allows generators to get paid for withholding energy. Listen to lawyers Charles Robinson and Margaret Rostker, as they describe the Game:
"Generators have discovered that, in situations where a transmission line was out for maintenance, requiring that the generation in that area be limited to prevent the remaining lines from overloading [that] they could schedule their units far beyond the limited local transfer capability in the forward markets." That forces the ISO to accept dec bids in real-time to back off generation supply to mitigate the congestion. The ISO can find itself paying power producers not to generate.
Lawyers from the California Electricity Oversight Board explain how a generator can multiply profits by playing the Dec Game.
"Suppose a supplier incurs generating costs of $30 an hour. ... Suppose that same supplier ... submits a decremental bid of minus $30. If the [bid] clears the market, the supplier will ... incur zero running costs for that hour and be paid an additional $30 [for not running] for a total profit of at least $60."
And what allows suppliers to play the Dec Game? At the bottom of it all lies the faulty zonal pricing system. CAISO recently admitted as such:
"In reality," it said, "the 'simplicity' of the zonal system only appears so because the complexity is assumed away, allowing market participants to ignore it in scheduling while the CAISO must manage it through real-time adjustments and periodic modifications to the rules to mitigate novel gaming strategies as they arise."
The Dec Game would go by the boards under CAISO's proposed new market design. In its MD02 plan, CAISO says it would embrace a full network model of some 3,000 buses. That would permit full nodal pricing. CAISO would manage congestion in much the same way as is done in PJM. (See Figures 1 & 2, and accompanying explanation)
Harvard professor William Hogan has urged this sort of reform for years. When CAISO announced its MD02 plan, Hogan praised the epiphany and offered a single word of gratitude: "Amen."
So it should come as no surprise that the merchant generation sector reacted aghast when, at the end of January, a few weeks after unveiling its MD02 plan, CAISO appeared to backtrack by proposing a Band-Aid fix to prop up its old zonal pricing regime. This new Band-Aid fix comes in Tariff Amendment 42 (See FERC Docket No. ER02922-000, filed Jan. 31, 2002, comments filed through Feb. 21, 2002).
CAISO would attempt to kill the Dec Game by reserving authority two days ahead of real time to curtail generators (based on cost and other nonbid factors) whose schedules might otherwise threaten to increase intrazonal congestion. It would impose a unit-specific, cost-based cap on decremental bids, effectively barring negative dec bids. Amendment 42 also would change the way that CAISO aggregates and averages dec and inc bids to clear the market. Essentially, that would allow the ISO to back off a positive incremental bid to reach the same position as if it had honored and paid a negative dec bid. TA 42 also would set up a complicated regime of tolerance bands and penalties for uninstructed generator deviations (unnetted over- and under-scheduling) that many opponents saw as punitive.
Many opponents have tabbed TA 42 as piecemeal and poorly thought-out. The CAISO solution-generator curtailments caps on dec bids-will make the problem worse, they say, and dampen market signals that otherwise might have encouraged expansion of transmission capacity.
"The proposed methodology ignores the physical reality of a transmission system that contains loops and the resulting multiplicity of parallel paths," says the Western Power Trading Forum. "If CAISO's proposed method is in place a significant time," added WPTF, "it [will] blunt incentives for transmission expansion that would relieve congestion on intrazonal interfaces."
Duke Energy and others wondered why CAISO shouldn't instead try to relieve the congestion problem by simply taking advantage of existing ISO rules that allow it to redefine grid pricing and congestion zones.
Williams saw the CAISO proposal as "overblown and unsupported ... an improper piecemeal attempt ... at a time when the ISO and market participants are actively engaged in developing a comprehensive market redesign plan."
Southern California Edison worried that the exemption from imbalance charges for under-deliveries offered to solar- and wind-powered units would "conceal" the "true costs" of renewable energy "from consumers, state legislators, the FERC and even potential investors."
Joel Newton, Dynegy's senior director and regulatory counsel, summed up the mood when he wrote, "There is simply no way to understand this dense proposal."
FERC likely will pass on this CASIO amendment before resolving its final rule on market design. At the very least, CAISO's efforts to polish up the status quo would appear to divert time and resources from the longer-term goal of building a new mousetrap, especially with the May deadline looming.
Generation Interconnection
Meanwhile, FERC continues with efforts to reform standards for generation interconnection-a key shortcoming in Order 888 and a key element of market design.
But what began at the FERC as a generation initiative-to standardize rules for site permits, impact studies, construction deadlines, and such-has morphed into a full-fledged debate on how to make use of the transmission grid. Just as important, the debate could raise new questions about the PJM market design, cited often by FERC as the one "that works."
At issue is the idea of granting "network" rights to new power plants to reserve use of the grid, as per custom in PJM. Opponents question whether that practice might build a cohort of incumbent power producers that enjoy preferential rights. They wonder if New England might have a better way-to keep rules simple and adopt no more than a "bare minimum" standard to govern gen plant interconnnection.
The fight centers on the Standard Generator Interconnection Agreements (IA) and Procedures (IP), submitted to FERC on Jan. 11 by Peter Matt and David Connelly of Bruder, Gentile & Marcoux, and reflecting the work of various drafting groups to assemble a consensus model agreement. They filed the draft as part of the Advanced Notice of Proposed Rulemaking (ANOPR) that FERC launched back in October to develop a framework for generation interconnection. (See FERC Docket RM02-1-000.)
The FERC had said it would pattern its standard agreement on ERCOT rules, with improvements to reflect "best practices" in other regions. That led to the model filed on Jan. 11, which proposes two different interconnection products:
ERIS. An energy resource right (ERIS) that grants grid access "as-available," and
NRIS. A network resource right (NRIS), patterned after PJM practice that certifies interconnected generation as a capacity resource eligible to supply ICAP, with grid rights comparable to generation still owned by load-serving entities and dedicated to native load and the obligation to serve.
To gain network rights, new generation plants would submit to system impact studies to determine if network upgrades (Net-Ups) are needed. The rule would charge Net-Up costs initially to generators, but transmission owners (TOs), customers, and ordinary utility ratepayers would pay the cost eventually, through credits given back to generators against transmission rates.
Players from New England claim that the model agreement will force utilities and RTOs to overbuild the grid. At the same time, however, they say the model would fail to impose any discipline on power producers to locate at efficient sites that would minimize the need and cost of Net-Ups. 
The ERIS concept for network resource rights drew the strongest criticism from the Georgia Transmission Corp., NRECA, and APPA (trade associations representing rural co-ops and public power), and NECPUC, the New England Conference of Public Utilities Commissioners, which came across as quite persuasive.
"The two-tiered" product standard (ERIS & NRIS) will discriminate, says NECPUC, "because of the way in which the modeling (system impact studies) is conducted."
The commissioners explained in detail:
"The transmission system is modeled under stressed conditions. Assumptions are made about loads ... and the level of generation dispatch. All existing 'network' resources are assumed to be in operation. When a new resource is added to the generation mix and the models indicate a need for transmission upgrades, it is the new generator that is considered to be the 'straw that broke the camel's back.' The proposal presents a barrier to entry for new generation projects because it asks them to meet a different standard than their intended competitors."
Even if applied in a neutral way, they said, the ANOPR model would prove inefficient and make the process more subjective:
"The output of other generators on the system must be inferred to determine whether the output of a new facility can be 'delivered' across the system. To do this in a bid-based system requires transmission modelers to make assumptions about bid behavior."
The New England state regulators even suggested that the NRIS concept actually undermines locational marginal pricing by assuming before the fact what degree of congestion should be relieved, and how to do it through upgrades determined via a study process instead of competitive bidding.
Many other issues remain in play, such as:
Whether the RTO or the TOs sign the contract;
Costs for feasibility and impact studies performed by ISOs/RTOs;
Liquidated damages for TOs failing to perform upgrades;
Generator rights to positions in the queue;
"Clustering" of applications to facilitate multiple studies simultaneously; and
Tax consequences of payments and credits for upgrades.
Bonneville Power Administration (BPA) panned the idea that generators could ask for third-party studies if ISOs/RTOs or other transmission providers (TPs) fail to complete work on time, or even if they disagree over the time the job should take. That will happen in every case, said BPA, which offered the following insightful comment:
"Consider the generator proposal as a whole:
The generator can require the TP to conduct an unspecified 'reasonable number' of optional studies;
The TP must coordinate with affected systems, whether or not they wish to cooperate;
Because the generator need not meet any milestones to remain in the queue other than demonstrating site control, the TP has virtually no means to weed out less-serious requests;
The TP may study only certain interconnection requests in clusters, and only those received within a 90-day period; and
The TP must accomplish all of this within 45 days for the feasibility study, 60 days for the [system impact] study, 60 days for a re-study, and 90-180 days for the interconnection facilities study.
By itself, any one of these proposals in unreasonable," said BPA. "Taken together, they are astonishing."
Reliability, ICAP, and Must-Offer Rules
The idea of a market for mandatory reserves of generation capacity, known as "installed capacity" or ICAP, remains the bête noire of RTO market design.
At the FERC SMD conference of Feb. 6, consultant Roy Shanker panned the ICAP idea. "Must there be a long-term capacity obligation? The answer is in theory, no. Adequacy markets aren't needed. An energy-only market is sufficient," he said.
Alex Galatic of Strategic Energy argues that energy markets already incorporate the value of capacity in their prices, so in a sense there's nothing left over to relegate to an ICAP market.
"Firm energy is firm," says Galatic. "It is only valuable because there is an assurance of delivery. ... So we have a system now where capacity is included in the term of a firm energy contract ... without that assurance of delivery ... the price would be close to zero."
PennFuture Consultant and former Pennsylvania state utility regulator John Hanger points out that back in January 1994, when rolling blackouts threatened across the state because of a failure of natural gas supply for boiler fuel for generators, "the lights stayed on in Pittsburgh," where there was no ICAP requirement. But he says that ICAP rules within PJM did not prevent rolling blackouts within the territory served by the ISO.
"ICAP has not been shown, at least as practiced within PJM," Hanger says, "to reduce the loss of load probability over other alternatives. ICAP is not encouraging more generation in PJM. Yet ICAP rules, or versions of ICAP rules are plainly expensive to consumers.
"What are they getting for their money?" he asks.
Nevertheless, Shanker appears willing to admit that price caps and political realities will make ICAP markets inevitable. So he calls ICAP a tax-a surcharge to pay for an agreed-upon social good.
"It means that we don't appear to have the political will to set high prices," says Shanker.
With price caps imposed, he explains, "we have to have another mechanism to make up the market-clearing revenues that are not allowed to be seen in the price-clearing of electricity. And the word for that is ICAP, capacity markets, whatever you want."
Some experts would aid ICAP markets by creating special transmission rights to ensure deliverability of the capacity. Shanker would foster ICAP by designing markets so that capacity trades over a time interval long enough to mimic the long lead times needed to add new generation capacity.
"You cannot have long-term capital assets where the reliability planning is based on sometimes as long as 24-month maintenance cycles ... and where the time for new entry is between 24 and 36 months and talk about a daily market.
"What you want is a time-step long enough to fulfill the objective. ... There's no way out of this. New York has monthly markets. It's wrong. PJM had daily markets and moved to three seasonal markets. It's much too short."
Interestingly enough, the CAISO MD02 market reform initiative would add an ICAP feature, but would call it ACAP, or "available capacity." According to CAISO market design manager Lorenzo Kristov, it appears that California might lean toward the now-maligned concept of a daily capacity obligation.
"ACAP," he explained, means that the designated resources "have a requirement to appear in the ISO's markets on a daily basis."
Transmission Rights
The issue of FTRs remains one of the most dynamic. As the discussion has evolved, the issue compels an entirely new look at how to fund grid expansion.
The issues are complex. FTRs can be viewed as physical, offering a sort of admission ticket to allow the holder to schedule a transaction, or as financial, as favored in the Northeast, which gives the holder a stream of revenues even if he does not deliver or receive physical energy.
Likewise, RTOs can design FTRs as options, awarding revenues to holders only if congestion occurs in the expected direction, or as obligations, as in PJM, requiring holders to pay the difference if it turns out the congestion has occurred in an opposite direction. An "obligation" model wins kudos from engineers and software programmers, because it makes the math easier. It forces FTR holders to settle all their rights and simplifies the process of mapping simultaneous feasibility of FTRs across a given set of security constraints.
PJM decided to allocate rights to load-serving entities when it created FTRs, while the New York ISO now auctions off FTRs and then allocates the revenues-a practice that FERC staffers appear to consider to be superior.
RTO West now has proposed a sort of hybrid FTR. That region would create what it says is a financial FTR, but in a twist, the holder could redeem the right only against an actual physical transaction. Think of the RTO West FTR as a tax credit. A tax credit has no value unless you owe taxes against which to apply the credit. In FTR parlance, this design often is described as a "use-it-or-lose-it" right.
The choice among these various designs remains racked by controversy.
Consultant Steve Walton explains why RTO West has thrown its lot with a financial FTR.
"We could not make the physical rights model work ... we began to have rules mandated on top of other rules."
Yet Walton adds that RTO West wants to encourage holders to trade FTRs in secondary markets. That's why it chose the use-it-or-lose-it model, to keep FTR holders from sitting on unsettled rights:
"There's very little incentive," says Walton, "in fact there's some disincentives for releasing them to the secondary market.
"If you're a party that's under state regulation, you release them and you make something, it will be swept up. If you release them and make a mistake, they will dink you for it. The best bet is to sit on them and capture the revenues."
Nevertheless, some experts, such as Michael Schnitzer of the Northbridge Group, favor an auction regime as a better way to ensure that FTRs are fully traded.
Schnitzer goes further, however, and suggests that FTRs may well hold the key to the vexing problem of encouraging investment for transmission system expansion. He constructs his argument by first explaining why it's important to add to the supply of FTRs with each transmission upgrade.
"Just as we have to decide and determine what FTRs are [allocated] for the existing systems ... so too when we add something to the grid we have to measure the new FTRs that have been created."
Schnitzer argues that awarding FTRs as private property rights to those who build new transmission offers an improved incentive over the controversial rate making technique of socializing grid upgrade costs through rolled-in rates, where everybody's transmission rate climbs a little bit. Schnitzer suggests that rolled-in rates will prove incompatible with a market design that incorporates locational principles to price energy and resolve congestion.
"If we do go the rolled-in route," says Schnitzer, "we undercut some of the benefits of LMP in terms of new generation location. We undercut the price signals that we're sending, because price differentials can be remedied by transmission investment that someone else will pay for. That's particularly damaging to distributed generation.
"After all," adds Schnitzer, "a transmission expansion is a bet against the future market prices at a couple of different places on the grid.
"It's the type of decision that we're willing to let generators make in the first instance, and it's not at all clear to me why we can't let market participants make those decisions with respect to transmission as well.
"I think the preferred grid expansion policy is one similar to what FERC does for natural gas pipeline expansion, where we have market-participant-funded expansions in return for property rights that are created."
Taken at face value, Schnitzer's comments imply that days are numbered for transmission regulation-that transmission in fact may be more risky than it seems.
The defining moment came late in the day, on Feb. 5, in a three-way conversation between Schnitzer, FERC staffer Kevin Kelly, and merchant transmission booster Ray Coxe, senior vice president for transmission marketing at Trans-Energie, U.S. Ltd.
Kelley, representing yesterday's paradigm, opened the conversation as he asked how his agency could possibly figure out how to allocate FTRs to ratepayers who benefit from new transmission construction.
Kelley: "We're building additional transmission here [that] relieves congestion on a system 500 miles away, because there were loop flows. ...
"I can easily see that there could be many debates over who are the beneficiaries, how they're allocated ... that could make it difficult to simply say, well, we'll allocate FTRs."
Schnitzer: "It's a good question, Kevin [but] we're obviously thinking about this a little bit differently.
"The processes that I'm talking about ... expansion-oriented, are inherently risk projects. They compete with generation. That's what they are. "
Coxe: What I don't want as the developer of a lot of merchant transmission projects is to discover an RTO that is now on a mission to build projects that effectively compete with mine. ...
I might suggest of the two systems ... that one system does build smarter transmission, and that's the system where people are betting their own money.
I think while maybe nobody in this room has met a stranded transmission line, they're out there, and they'll exist in the future." 

Related: See sidebars "Locational Marginal Pricing" and "FERC's New Move: A Single Tariff."