New Opportunities: DPL Inc. promoted Bryce Nickel to vice president of transmission and distribution operations. Nickel has 26 years of experience with subsidiary Dayton Power & Light (DP&L). DPL also announced the promotion of Kevin Hall to director, transmission and distribution engineering. Hall has 16 years of experience with DP&L in a number of operational areas.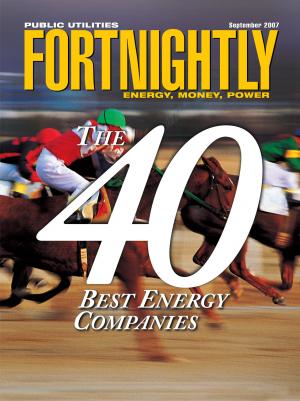 MDU Resources Group Inc. promoted Cynthia J. Norland, assistant vice president of administration, to vice president of administration. Norland will fill the role vacated by John K. Castleberry, who retired July 2.
Portland General Electric Co. named Jay Dudley vice president, general counsel, and compliance officer. Dudley follows Doug Nichols, who is retiring. Since joining PGE in 1988, Dudley has served as lead regulatory attorney on state and federal matters and has been instrumental in forging collaborative working relationships with the Oregon Public Utility Commission, Federal Energy Regulatory Commission, Energy Facility Siting Council, and Bonneville Power Administration.
ITC Holdings Corp. appointed Hazel R. O'Leary, former U.S. Secretary of Energy and president and CEO of Fisk University in Nashville, Tenn., to its board of directors. O'Leary served as the nation's top energy administrator between 1993 and 1997.
The board of National Grid appointed Tom King as an executive director, responsible for electricity distribution and generation. King most recently was CEO of Pacific Gas and Electric Co.
Piedmont Natural Gas announced that Brad Merlie, formerly director of operations – Eastern Venezuela for Williams International, joined Piedmont as director – LNG Services.
UIL Holdings Corp. appointed Steven P. Favuzza as vice president and controller for both UIL Holdings and its regulated utility subsidiary, The United Illuminating Co. Favuzza joined the company in 2001 as director of financial compliance, and most recently held the position of assistant vice president – corporate planning.
Progress Energy's board of directors elected Charles W. Pryor Jr., Ph.D., to the board. Pryor currently serves as chairman of Urenco Investments Inc., which is overseeing construction of a uranium enrichment plant in New Mexico. Previously, Pryor served as chairman of the board of Westinghouse Electric Co., a supplier of nuclear fuel, nuclear services, and advanced nuclear plant designs.
AGL Resources named Richard Hyde senior director, governmental relations. Hyde joins AGL Resources from Duke Energy Corp., where he served in various roles, including regional director of state government affairs and director of federal government affairs. He also worked as manager of state government affairs for PanEnergy Corp.
The American Public Power Association selected Mark Crisson to head the national organization upon the retirement in December of APPA President & CEO Alan H. Richardson. Crisson has been director of Tacoma Public Utilities since 1993.
DTE Energy elected W. Frank Fountain, senior vice president at DaimlerChrysler, and Ruth G. Shaw, a former executive at Duke Energy, to its board. Fountain will assume his board responsibilities immediately, while Shaw officially will join the board in January 2008.
Retired: PJM President and CEO Phillip G. Harris will retire. The PJM board appointed Karl V. Pfirrmann, senior vice president, as interim president and CEO. Pfirrmann joined PJM in 2003 from Allegheny Power, where he was vice president of system planning and operation.