Deck:
Raising the stakes in RTO markets.
Raising the stakes in RTO markets.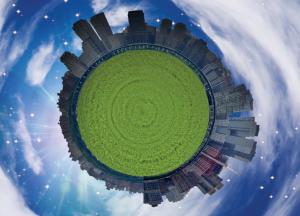 When Chairman Jon Wellinghoff emerged from a FERC meeting room one Thursday last October, he spoke briefly to reporters about why it was OK—and actually a good thing—for Duke Energy's Ohio and Kentucky utilities to move from the Midwest ISO to the PJM Interconnection. As reported by Energy Daily , Wellinghoff said utilities should be free to pick "the most competitive RTO [regional transmission organization] that provides the best opportunity for their business models to operate." Further, the chairman said it's healthy for markets like MISO to "realize another RTO may have a superior structure that is attracting more utilities, and they maybe should consider changing their structure" (see Jeff Beattie, "FERC Lets Duke Utilities Switch from MISO to PJM," Energy Daily, Fri., Oct. 22, 2010) .
Wellingoff's comments disappointed MISO and intervenors like the American Public Power Association (APPA), which represents public power agencies and municipals, many of which are price-takers in wholesale markets. APPA suggests that FERC is giving short shrift to the cardinal rule of ratemaking under the Federal Power Act— i.e., that any pricing system must produce rates that are "just and reasonable." To the degree generators like Duke (and FirstEnergy in 2009) are exiting markets in pursuit of bigger capacity payments for the very same power they generated before, APPA says customers will be stuck paying higher bills. From the customer's viewpoint, market forces aren't working to produce just and reasonable rates—or anyway not as just or reasonable as they might be in a system that didn't reward RTO shopping.
For that matter, APPA says capacity markets in general are misguided, and should be phased out in favor of a system of bilateral contracting for capacity, and auction trading for excess generation (see APPA's Oct. 1, 2010 comments in Maryland PSC Docket PC-22; and APPA's Competitive Market Plan, Feb. 2009) . Policy makers in some states seem to agree, with California opting against creating a capacity market to address its resource adequacy needs, and with legislative and regulatory actions in both New Jersey and Maryland aiming to circumvent or even undermine the market (see sidebar "The Politics of Capacity Dumping") .
However, Duke's departure so soon after FirstEnergy's identical move suggests capacity auctions are gathering momentum—at least in the northeastern quadrant of the North American grid. Less than two months after the meeting where FERC granted Duke's migration request, the Midwest ISO took Chairman Wellinghoff's words to heart, proposing in December 2010 to expand its voluntary and heretofore short-term capacity markets to a more comprehensive and longer-range auction.
"Some folks think energy-only is the way to go," says Todd Hillman, MISO's executive director—customer management. "But given today's regulatory and market construct, it's not feasible to have an energy-only market. Midwest ISO has no plans to go that direction."
Whether developments in the Midwest ISO signal a general shift toward capacity markets, however, remains uncertain at best. In fact, it looks like the capacity contest is just