Deck:
2011 Groundbreaking Law & Lawyers Survey and Report
Texas power generator Luminant caused a stir this fall when it announced it would mothball two coal-fired power units built in the mid-'70s, as well as three nearby lignite mines as a result of new regulations from the Environmental Protection Agency (EPA).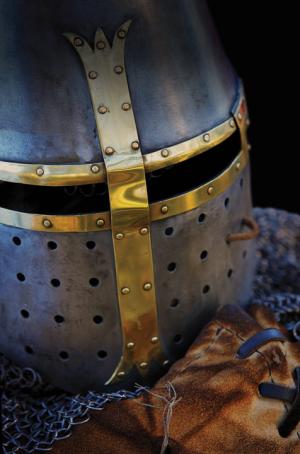 Power generators in many states have taken similar steps. Increasingly stringent EPA regulations, combined with persistently cheap natural gas supplies, have accelerated shutdowns at many plants that were reaching the end of their useful lives. But Texas was different—or so it seemed.
EPA had set limits on nitrogen oxide (NOX) emissions in Texas under the former Clean Air Interstate Rule (CAIR)—a Clean Air Act regulation aimed at curbing air pollution that crosses state lines. But the agency omitted Texas from the initial draft of CAIR's successor, the Transport Rule—which the agency is implementing after a long and somewhat tortuous legal history (see "EPA's Winding Road"). It came as a surprise this summer, then, when EPA added Texas to the list of 28 states whose emissions would be regulated under the Cross-State Air Pollution Rule (CSAPR), EPA's new name for the Transport Rule.
That surprise turned into outrage for Luminant, which faced a mandate to cut its sulfur emissions by nearly two-thirds—and to do so starting in January 2012. As a result, Luminant became the latest to join a growing army of challengers who have accused EPA of disregarding economic consequences and rushing implementation of new regulations faster than the industry can reasonably be expected to respond.
"The reaction by the industry has been close to horrified," says David Buente, a partner at Sidley Austin who, among other things, represented American Electric Power in its successful defense of a major greenhouse gas lawsuit before the Supreme Court this past term (see "Bench Report #2: Carbon Not a Nuisance (Yet)" and also "Greenhouse Chill").
"Lawsuits were filed in late September," Buente says, "with some companies moving to stay the rule. EPA responded with some fairly significant amendments, and I think that's tacitly saying they made errors in the rule they adopted."
EPA has acknowledged that inaccurate data necessitated revisions to CSAPR, but the agency is standing by its plan to begin applying the rule in January. "The proposed [revisions do not] affect the timing of CSAPR implementation or the compliance schedule," EPA stated. "It will level the playing field by requiring under-controlled power plants to make long-overdue investments in … pollution control technologies already in place at many power plants."
To better understand the conflict between power generators and the EPA, we spoke with policy experts—including some of Fortnightly's Top Utility Lawyers for 2011—who are engaged in battles over the new regulations. Their comments reveal a sharp divide between those who believe EPA's regulations represent a train wreck in progress, and those who believe the new standards are urgently needed—and plenty flexible for an orderly transition.
Messin' With Texas
Among the several new regulations being implemented by EPA, CSAPR has so far generated the greatest controversy in the industry. EPA issued the final rule in July, with revisions in October, and it's scheduled to take effect beginning Jan. 1, 2012.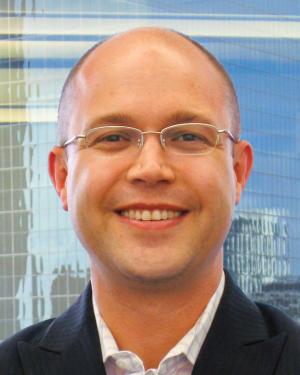 Among the companies, advocacy groups, and state governments challenging the rule, a central argument involves CSAPR's compliance timeline. January 1 is far too soon, objectors say, to retrofit plants, build replacement capacity, or make other changes needed to comply with CSAPR's limits on emissions of sulfur and nitrogen oxides. The CSAPR emissions budgets vary from state to state and unit to unit, but the budget for Texas would require a 47-percent reduction in SO2 emissions, and Luminant estimated it would have to reduce its sulfur emissions by more than 60 percent.
In response to CSAPR, the company said it would idle as many as three lignite mines, as well as its Monticello 1 and 2 coal-fired power plants, for somewhere between six months and four years. Thomas Oney, Luminant's chief compliance officer, says the company needs to idle the plants while it decides whether and how to retrofit them with emissions control equipment. The plants and mines employ about 500 people, according to Luminant, and those jobs would be lost with the shutdowns.
Even as it plans to comply with CSAPR, however, Luminant is challenging the EPA rules in federal court. The company asked the District Court in Washington, D.C., to remove Texas from the list of states regulated by CSAPR, and to stay the rule entirely to prevent "immediate and irreparable harm."
The harm, according to Luminant, stems from the rule's compliance timeline. "You can't do environmental retrofits overnight," Oney says. "It comes down to resource adequacy. The rule might require mothballing or retirement of plants, and we have tight reserve margins in ERCOT [the Electric Reliability Council of Texas]. We set three demand records this summer. So these rules will impact reliability."
Luminant's concerns are supported by an ERCOT report, Impacts of the Cross-State Air Pollution Rule on the ERCOT System, published September 1. In that report, ERCOT estimated the CSAPR budgets outlined in EPA's July final rule would result in between 1,200 MW and 6,000 MW of generating capacity being forced offline in ERCOT in various months, depending on the scenario. The study states that "had this incremental reduction been in place in 2011, ERCOT would have experienced rotating outages during August."
Subsequently, in early October, EPA proposed amendments that would adjust some states' emissions budgets—reportedly to incorporate new data on emissions from existing sources. The amendments increased unit budgets on average between 1 percent and 4 percent compared to the July budgets. Also EPA proposed to amend the assurance penalty provisions of the CSAPR, pushing back their effective date to a control period starting Jan. 1, 2014. This means the most onerous penalties for CSAPR non-compliance—i.e., two-for-one forfeiture of allowances plus financial penalties—won't take effect for the first two years.
EPA calls the amendment "a program enhancement to promote the development of allowance market liquidity as these revisions are finalized, thereby smoothing the transition from CAIR programs to the CSAPR programs in 2012." In other words, EPA hopes the delay will provide time for allowances to become readily available in trading markets so emitters like Luminant can keep non-compliant plants running while they work to reduce emissions.
In a letter to Luminant CEO David Campbell dated Sept. 11, EPA Deputy Administrator Bob Perciasepe alluded to "alternative compliance approaches we are presenting to you, and have presented to you [that would avoid] impacting electric reliability in Texas" or "result in the unnecessary loss of jobs." Such approaches include "relying more on already-installed pollution controls"—i.e., operating scrubbers on other plants more frequently to reduce overall emissions, and using dry sorbent injection at un-scrubbed plants.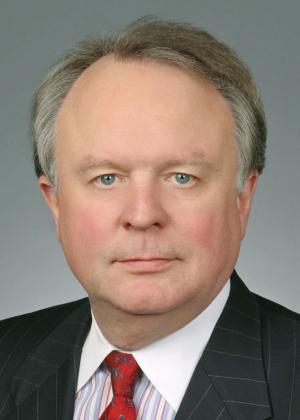 Further, EPA points out that while the first compliance period begins on Jan. 1, 2012, that doesn't mean every plant must curtail emissions to meet its budget on day one. "Sources covered by the CSAPR annual SO2 and NOX programs are not required to comply—that is, surrender allowances to cover their 2012 emissions—until March of 2013," EPA stated in a written response to Fortnightly's interview request. As a result, Luminant and other companies have 15 months to either reduce emissions or acquire allowances to cover their 2012 obligations.
However, regulated companies like Luminant aren't satisfied with that timeline. EPA's assertions about the development of an allowance market to cover any gaps provide little reassurance, because the CSAPR trading regime puts a cap (18 percent) on the amount of allowances that an emitter can procure from across state lines. This leaves companies uncertain about whether and how they'll meet the agency's new standards, starting in just a couple of months. "You need three or four years to install environmental retrofits," Oney says. "A timeline like that would be more reasonable."
Calling out AEP
American Electric Power (AEP) also takes issue with EPA's timeline for implementing CSAPR. But for the past couple of years, the company has been fighting against not only the Transport Rule, but the agency's entire slate of new regulations—from smog standards to coal ash disposal requirements. And it doesn't want just a few more years to comply; it wants until the end of 2020. To promote the idea of delaying the standards across the board, AEP put itself in a position to drive the environmental policy debate—and doing that exposed the company to what AEP President Nick Akins calls a "firestorm" of attention from environmental groups.
"AEP came out front, leading the charge on issues associated with the cumulative impact of the EPA rules," Akins says. "We realized that by the time EPA's Utility MACT [maximum achievable control technology] rule is in place, if we're obligated to install scrubbers and SCRs [selective catalytic reduction for NOX emissions] by the end of 2014, then we'll be in trouble. Physically it can't get done from a standpoint of operations and workforce development. We'd be looking at removing 6,000 MW of generation from the grid."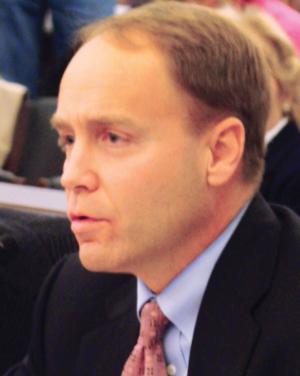 Like Luminant, AEP expresses concern about the reliability effects of curtailing generation on that scale. "Many of these plants provide voltage support," Akins says. "We're not against the EPA regulations or the targets, but the timetable is unrealistic. We're taking a real-world view on what needs to happen and what it will cost. And we've taken heat for that."
Specifically, AEP developed a discussion draft of legislation in the spring of 2011 that it distributed to certain members of the House of Representatives. The legislation proposed giving plant owners the option to put individual facilities on an alternative timeline for compliance, with a deadline of Dec. 31, 2020. "It became public that we were working on that legislation, and it raised the eyebrows of the environmental community," Akins says. "That's what started the firestorm of activity."
In May 2011, a group of environmental organizations banded together to create a campaign to publicize what AEP was trying to do. "AEP's bill was the first time we saw a piece of legislation with a single utility's fingerprints on it proposing sweeping roll-backs of the Clean Air Act," says Mark MacLeod, Environmental Defense Fund's (EDF) director for special projects in its climate and air program, and formerly a staff member at the Public Utility Commission of Texas. "That's why AEP became the choice for the 'What's Your Number?' campaign."
In the campaign, EDF asked AEP to define the number of lives Congress should sacrifice to give the company and other polluters "delays and rollbacks" of environmental regulations. Citing EPA figures, the advocates say AEP's proposed legislation would allow emissions of toxic pollution associated with as many as 34,000 deaths, plus 220,000 asthma attacks, and 1.5 million missed days of work due to sickness. The campaign involved various efforts, such as a billboard across the street from AEP's headquarters, yard signs posted in neighborhoods where AEP executives live, and TV ad placements showing a little girl apparently suffering from respiratory distress.
"The goals of the campaign are simple—to hold AEP accountable for pushing legislation that would roll back Clean Air Act rules, and to make sure people understand that these rules have a positive impact on people's lives," MacLeod says. "They aren't just bureaucratic functions. Every year the EPA rules are delayed, lives will be lost because they're not protected by the rules."
For AEP's part, Akins argues that EPA's health-impact numbers are dubious, and they ignore the progress that companies like AEP have made to reduce emissions. "It's amazing that we're having this argument, because we've already achieved 80 percent of what the rules require," he says. "There's a law of diminishing returns, and you have to weigh economics in the balance. If the cumulative result of these rules is the loss of more than a million jobs, that's families with no jobs, and that has a health impact as well." Akins refers to a NERA Economic Consulting report commissioned by the American Coalition for Clean Coal Electricity, which estimates that EPA's new regulations will result in a net loss of 1.65 million job-years from 2012 through 2020.
"We aren't trying to eliminate the Clean Air Act," Akins says. "We're weighing the significant, real-world issues, and trying to come out with a rational yet aggressive plan to achieve the environmental objectives. The difference between our 2020 plan versus the EPA timetable is the equivalent of one year's worth of emissions, because we'd be reducing emissions every year."
Such claims, however, seem doubtful to environmental advocates who have watched AEP and other coal-burning companies wage a perennial battle against EPA. "Over the years and even decades, we've seen a pattern of actions meant to delay, weaken, or overturn regulations that would require power plants to clean up," MacLeod says. "AEP has used these same tactics for years."
He refers to an EDF document titled "There They Go Again: AEP Seeks Delay in Health Protections for Children and Elderly." In that document, EDF cites AEP executives and corporate communication materials, going as far back as 1974, denying the health effects of air pollution; asserting that compliance requirements simply can't be met; and claiming environmental regulations will cost countless jobs and even destroy the Midwest economy.
"The Midwest economy was not destroyed," MacLeod observes. "And the SO2 standards were met at far less cost than people expected. AEP is no longer credible on these issues."
Scorched Earth Strategy
In the battle over EPA's new environmental regulations, advocates on both sides of the debate seem to have drawn a line in the sand. EDF, which traditionally has been known for legal advocacy efforts and not emotionally charged publicity campaigns, has taken a more aggressive stance in AEP's case. And regulated companies have ratcheted up the hyperbole in their arguments against what some call EPA's "job-killing," "train-wreck" regulations. But whether their plant-shutdown decisions are based on rhetoric or reality, companies like AEP and Luminant have defined the effects of the new environmental regulations in a dramatic way that policy makers can't ignore.
"When you have PUCs and ISOs saying, 'Hold on, we need to keep the lights on,' it creates a lot of political pressure," says Jeff Holmstead, a partner with Bracewell & Giuliani, and former EPA assistant administrator. "There's been a huge uptick in efforts in the courts and in Congress to overturn EPA's decisions."
At the same time, however, some experts suggest blackout fears are overblown.
In testimony on September 14, for example, Susan Tierney, managing principal at the Analysis Group and a former DOE assistant secretary, told members of the House Energy & Power Subcommittee that the EPA regulations appear manageable, and that major coal burners like TVA, NRG, Duke and Xcel expect to comply without undue cost or difficulty. Moreover, even in specific locations where a company's decision to close plants could affect reliability, measures exist to address the problem.
"Congress has already provided the tools needed to ensure that implementation of regulations designed to protect public health do not end up in a clash with other critical objectives, such as reliable electricity supply," Tierney stated. She cited as examples: EPA's authority under the Clean Air Act to extend compliance deadlines for individual companies that are taking steps to comply but need more time; consent decrees and financial incentives from FERC and regional transmission organizations (RTO) to allow continued operation of plants while reliability issues are addressed; and the authority of the president and DOE to override Clean Air Act requirements when circumstances merit such actions.
And in this respect at least, AEP seems to agree with Tierney that as a last resort, regulated companies should be able to work something out with EPA to avoid the worst possible outcomes. "It would be better to have flexibility in the rules to make it work in a fluid fashion, but I'm hopeful that at a minimum we'll be able to work out a consent-decree approach," Akins says.
Relying on this strategy, however, might prove risky. For one thing, EPA isn't immune to the budget pressures that are facing all federal agencies, and cutbacks could severely limit EPA's capacity to negotiate consent decrees with multiple companies seeking waivers or extensions all at the same time. And agency staff might prove to be less than helpful toward companies that have spent years or even decades resisting what EPA views as necessary, life-saving policy updates.
"I'm not sure enforcers at EPA will be interested in spending time and energy on negotiating consent decrees," says Buente of Sidley Austin. "They'll be busy with other things on their plate."