Deck:
The dash to gas brings volatility in shareholder performance.
Author Bio:
Michael T. Burr (burr@pur.com) is Fortnightly's editor-in-chief. He acknowledges the assistance of Jean Reaves Rollins, managing partner at the C Three Group in Atlanta, who developed the Fortnightly 40 model and provides financial analysis for each year's report. He also acknowledges the efforts of Jason Allen at Accenture, who provided additional analysis for Figures 8 and 9.
The financial ranking model behind the annual Fortnightly 40 Best Energy Companies survey and report is designed with a few purposes in mind. It's intended to compare the shareholder value performance of publicly traded U.S. electric and gas companies, across a range of metrics – from profit margin to sustainable growth. It provides a uniform data set for analyzing trends among leading companies in the industry. And it sets an empirical benchmark that allows us to gauge the success of different business strategies.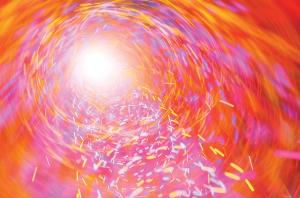 Judging by the way the rankings have developed over time, one strategy seems to have distinguished itself as the industry's most successful. As measured by our model (see sidebar "Behind the Fortnightly 40 Rankings"), integrated utilities – with complementary generation, transmission, and distribution assets – are generally the "Best Energy Companies."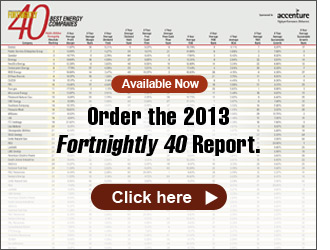 The obvious standout example is Exelon, which for the second year remains #1 in our ranking, after acquiring Constellation last year. The combined company is one of the biggest in the U.S. utility industry, with $23.5 billion in revenues and $79 billion in assets, serving 6.6 million customers in Illinois, Pennsylvania, and Maryland. It operates almost 35,000 MW of generation capacity, including America's largest nuclear fleet.
Other large integrated companies also have a solid grip on our top 5 ranks, including PSEG (#2 for the second straight year), Entergy (repeating at #4), and NextEra (again #5). But size isn't necessarily the determining factor that makes a company one of the best by our reckoning; rather, it's integration. Small integrated utility companies that feature prominently in our ranking include MGE Energy (up to #7 this year from #11 last year), El Paso Electric (#8 this year, up from #12), and Cleco (#9 this year, up from #16).
Of course, the F40 ranking includes companies with various business models. But among the top 20, most are integrated companies with a mix of generation, transmission, and distribution assets. The question is, will integrated utilities retain their dominance indefinitely? Or will market forces bring a change in the rankings. 
Across the industry companies face a range of pressures, such as environmental regulations, renewable energy mandates, and new technologies that are advancing quickly enough to make executives worry about their disruptive effects. Against that backdrop, utilities also face the need to replace aging infrastructure at a time when customer demand is flat – or even shrinking. In its annual Financial Review, the Edison Electric Institute reported that the industry's total electric output fell in 2012 by 1.8 percent – despite U.S. GDP growing by 2.8 percent last year, and despite a hot summer with 22 percent more cooling degree days than the historical average. 
"We're in a period of very low sustained market prices," says Tim Porter, a senior executive in Accenture's Utilities Strategy Group. "Low demand and low natural gas prices continue to create headwinds for historical leaders. Some of those players will be challenged to sustain that leadership position, and we'll see significant focus on the portfolio mix, with the shift from coal to gas." 
Riding the Gas Bubble
As natural gas increasingly becomes the fuel of choice for power generation in the United States – not just for peaking and intermediate supply, but also base load – companies that relied mostly on stable prices for coal, nuclear, and hydro resources will see rising volatility in commodity costs.

The Fortnightly 40 rankings provide some insight into how gas reliance affects the stability of shareholder returns. When we initiated the F40 in 2005, our survey of financial performance included data from a broad range of utility industry companies – some of which had entered upstream hydrocarbon markets as either a hedge against fuel price volatility, or as unregulated business development. Since then the F40 has included a significant contingent of players whose fortunes – and positions in our ranking – tend to rise and fall on the strength of natural gas prices. With natural gas prices persistently low for the past few years, the 2013 F40 tells an interesting tale about how those commodity prices affect different gas market players in different ways.
Of course gas prices aren't the sole driver for any company, but as Figure 3 shows, the four-year shareholder performance of many gas-heavy players has slipped. Of the 10 ranks that have declined fastest, six are focused mostly on natural gas.
At the same time, though, some other gas-heavy companies have continued performing well in the rankings, and one – the Williams Companies – has entered our top 40 chart for the first time, impressively in the #17 position. Its rank is buoyed by stellar figures for average four-year return on equity (ROE, 27.32%) and sustainable growth (12.76%). Those metrics for Williams rank #1 and #2 among the 73 companies in this year's survey. Other strong gas-heavy performers include Centerpoint (#6 for two years running) and Questar, a perennial high performer in our ranking (#3, up from #9). (View a pdf of Figure 1 here.)
These disparate results can be explained with a fairly self-evident observation: companies involved in gas production generally perform worse when gas prices are low, while companies with midstream and downstream gas assets are more stable. However, this reasoning doesn't explain why some companies that are mostly rate-regulated gas utilities also suffered in this year's ranking. A closer look reveals that their sales figures were constrained by the warm winter of 2011 and 2012. These companies' rankings might bounce back next year, as state regulators grant rate adjustments to make them whole for pipeline costs that weren't recovered in sales volumes. 
Different factors weighed on other gas companies. AGL Resources – which has grown rapidly in recent years through mergers with other gas utilities, including 2011's acquisition of Nicor – declined recently in the rankings, going from the low teens in 2010 and 2011, to #26 in 2012, and #33 this year. The company's performance was weakened by acquisition-related costs that reduced free cash flow, and a stock price that remained relatively flat during 2012 as the broader markets were rising. As a mostly pure-play rate-regulated gas utility, AGL's stock lost some of its shine in the 2012 bull market. 
The F40 model is designed to minimize the effects of short-term technical fluctuations and regulatory-lag issues, but the low gas price environment and flat demand growth add up to substantial effects on shareholder performance for some companies. And as companies with large generation holdings become increasingly reliant on natural gas, they'll feel some of the same effects – positive or negative depending on whether they're long or short on natural gas when commodity prices and spark spreads fluctuate. A case in point: AES, last year's #8 in the rankings, this year sinks to #24 owing to $1.82 billion in "goodwill impairment" at its recently acquired DPL. The company attributes the impairment to low gas and power prices in the Midwest.
To learn how gas prices and other factors affect their outlook, and how they've achieved exemplary performance for shareholders, Fortnightly interviewed senior executives at four companies in this year's F40 ranking: NorthWestern Energy, Cleco, OGE Energy, and Wisconsin Energy. Their comments suggest that while an integrated strategy supports strong performance, it never gets any easier to guide a utility through changing market conditions.
NWE: Dakota Debut
Low market prices haven't hurt NorthWestern Energy, which makes its debut appearance in the Fortnightly 40 this year. Its #38 rank might seem modest, except for the fact that 10 years ago this month, NorthWestern Energy went bankrupt. Now, after a decade of cleanup and repositioning, the South Dakota-based company has become one of the best in the business. Fortnightly spoke with Brian Bird, NorthWestern's CFO, about the company's turnaround.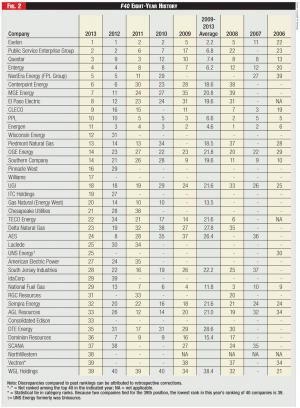 FORTNIGHTLY What got NorthWestern Energy into trouble, and how did the company work its way out of that trouble?
Bird: Long story short, the company had gotten into three non-regulated businesses that performed quite poorly – propane, HVAC, and telecom. During the period when NorthWestern was getting into those businesses, it seemed more focused on top-line sales growth than it was on profitability. The utility continued performing well, but we had to shed those businesses and focus on performing as a fully regulated utility, as we are today.
It's about nine years now since we came out of bankruptcy, and that time can be divided into two periods. The first four years we spent getting back on strong financial footing. Our debt was below investment grade in 2003, and now we sit with our secured debt rated low to mid-A, and our unsecured debt rated mid- to high BBB. It's an impressive turnaround, and the biggest driver was a focus on being a 100-percent regulated utility company.
The next five years involved a change in financial leadership. [CEO] Bob Rowe came on board five years ago, and he turned the company's attention to improving total shareholder return. Over that period, it's been higher than the industry average, and higher than our peer average.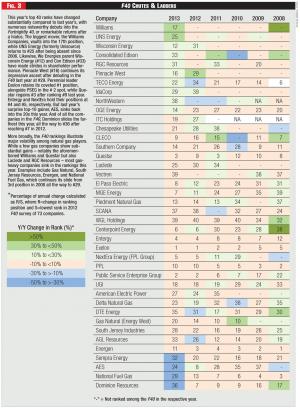 FORTNIGHTLY What sets NorthWestern apart from its peers?
Bird: Being fully regulated is a strength for us. For shareholders, it's easy to understand our business proposition. We provide a regulated rate of return with some growth. And we're a regulated utility in a stable part of the United States, with relatively low unemployment and a stable growth rate. 
Also we're unique in that we have three former utility CEOs and CFOs on our board, and the former chairman of the Florida Public Service Commission. Those folks have been with us for a long time, and that's been a competitive advantage for us. Also Bob Rowe formerly was the chairman of the Montana Public Service Commission. A big part of our business is in Montana, and he's provided good leadership and insight. In addition to Bob we have a very solid management team with a lot of utility history. 
Also, we've been able to carry forward net operating losses from the bankruptcy, and that's been helpful from a financial standpoint. It represents free capital that allowed us to invest for the benefit of shareholders without having to raise net equity in the last three years. In fact we did an equity buyback, even as we've grown the business.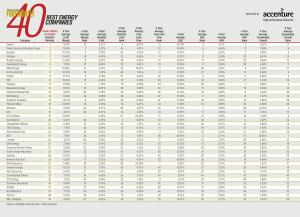 FORTNIGHTLY What's driven NorthWestern's growth? Do you benefit from shale development in the region?
Bird: The shale play hasn't affected our business much. We have about a 1-percent volumetric growth rate, but our earnings have grown cumulatively by around 10 percent. Obviously we're not getting 10-percent earnings growth from 1-percent volumetric growth. Instead we've grown the rate base, by re-integrating the utility, going back to a fully vertically integrated company. Montana had deregulated in 1997, and all the generation assets were sold. NorthWestern bought Montana Power's T&D business. But deregulation was a disaster in Montana; it's a bad decision to deregulate if it means selling all your generation assets to one party, which was PPL. 
PPL didn't do anything wrong; they were just selling power at market prices. But people didn't understand that market prices would go up, not down, and they quickly realized that the regulated utility model would have a better outcome for customers. So in 2007 Montana passed legislation that allows us to own generation again, and in 2009 they allowed us to own gas reserves as well. So in addition to buying electric generating capacity, we buy proven gas reserves to lock in the cost of supply for our customers and earn a return. Our customers were already paying someone else for energy supply, and now they're paying us instead of catering to market prices. That's been a competitive advantage.
In addition to acquiring non-regulated [coal-fired] assets and bringing them into the rate base, we built some gas-fired plants, and put a wind farm into the rate base too. That's how we've grown earnings, and ultimately it's good for customers too, because it's allowed us to lock in a stable price on an ongoing basis.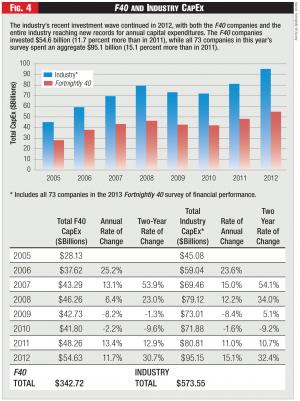 FORTNIGHTLY Where do you see capex going?
Bird: There are growth opportunities on the supply side. We own all of our generation for South Dakota customers, and we will be making some pollution control investments in that fleet. Our ability to grow is primarily in Montana. We expect to purchase more gas reserves, and we'll continue investing in generation capacity to get closer to 100-percent ownership of our supply needs. Also we're talking about building a combined-cycle plant.
In the early period following our bankruptcy, the dollars we invested in the utility were about equal to depreciation levels. With aging infrastructure, we need to make some large investments. We're investing $300 million in our Montana gas and electric distribution systems over the next five years, to reverse the aging infrastructure, improve our gas lines, and improve reliability for customers. Also this summer we installed a new customer information system, and on the heels of that we'll be investing in technology to improve crew scheduling and how we handle outages. Beyond that we're looking at how we can improve the customer experience with technology. We're doing a smart grid pilot project, but our view is that we want to implement smart grid at the speed of value. We're watching what other states are doing, to learn best practices. We have to make a great case that smart grid investments are in the best interests of the customer.
FORTNIGHTLY You mentioned emissions control spending. Where are those investments being made, and how much will they cost? Also are you shutting down any coal plants instead of upgrading them?
Bird: We have no plans to shut down any assets. We're making investments in two of the three plants that serve our South Dakota customers; the third already has scrubbers installed. At the Big Stone plant it will cost us approximately $100 million, and at Neal we'll spend approximately $25 million. The numbers aren't big because they reflect our our share of ownership at those plants – 23.8 percent at Big Stone and 8 percent at Neal.
FORTNIGHTLY How does the gas-price curve affect NorthWestern Energy?
Bird: In South Dakota we're predominately coal fired; we own no gas assets there, so we have no exposure to gas prices except for their effect on power prices in general. In Montana we procure power from others, beyond the 220 MW of coal-fired capacity that we own there. We have one gas-fired plant that's for regulating reserve. It's designed to deal with the intermittency of wind. We have 130 MW of contracted wind power, and we own 40 MW of wind capacity in Montana. 
We don't have a lot of exposure to gas, but if we were to build baseload capacity in Montana it would be gas-fired. We have concerns about higher prices in the future, because of the historical volatility of gas prices. But even if we were to build a gas-fired combined cycle plant, we'd still have 50-percent of our power coming from coal. Having a balance is prudent. We're trying to protect our customers from volatility, which is why we're buying gas reserves today at historically low prices.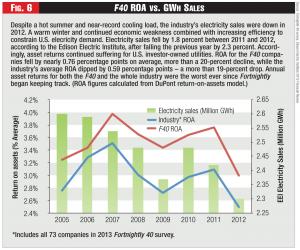 FORTNIGHTLY Many utilities are concerned about disruptive trends, especially from distributed solar generation. Others see it as an investment opportunity. How do distributed resources fit into your outlook? [Editor's note: The author delivered a presentation on disruptive technologies at a NorthWestern Energy Board of Directors meeting in June 2012.]
Bird: We are seeing some rooftop solar installations – although not at the pace they're seeing in California or the Southwest. The concern is, of course, that it could take away volume and business from us, and we're also concerned about net metering, and how it can affect customers who don't have rooftop solar. We're concerned from both a shareholder perspective and a customer perspective. So we're watching what other utilities are doing, both to mitigate the risk and capture opportunities from this disruptive technology. Our emerging technologies group is studying these things and providing feedback to the board about how it will affect the business.
We hope that anything that we could maybe change about how we do our business would still be within our regulated utility model. If somehow we got into rooftop solar, for example, we'd like that to be part of our regulated business. But in general we'll be cautious. Because of our size and our experience, we're not going to be as quick to jump into these things as some companies. Bigger companies can afford to make mistakes. We'll watch others closely, and learn.
Cleco: Cooperative Growth
In a market that's growing by about 1 percent a year, Louisiana utility Cleco is pursuing growth by competing for existing customers in the state. The company's F40 rank jumped significantly in 2013, going from the mid-teens in the previous two years to #9 this year. Its performance was buoyed by industry-leading four-year numbers for profit margin (#4), ROA (#5), sustainable growth (#6), and ROE (#8). Fortnightly spoke with Bruce Williamson, who joined Cleco to become its CEO in 2011.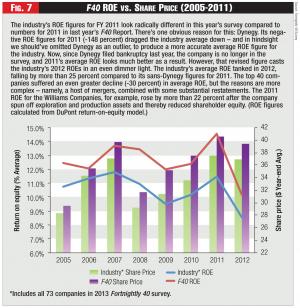 FORTNIGHTLY To what do you attribute Cleco's performance for shareholders over the past few years?
Williamson: Underneath Cleco's holding company are two main groups – the utility and the midstream unit, which owns our unregulated wholesale assets. One of the big jobs when I got here two years ago was to figure out how to rationalize the midstream unit. Doing that took a bit of a shift in strategy.
The electric cooperatives in Louisiana generally don't own generating capacity. So we approached one of the larger co-ops, a 600-MW utility in Baton Rouge called DEMCO – Dixie Electric Membership Corp. – and reached an agreement to start serving their generation supply needs in April 2014. That's adding 600 MW of load requirements on top of our retail business. 
Using this approach, we're rationalizing the non-utility business unit, so investors can see a clear path to earnings off those assets. It also diversifies us into the Baton Rouge market, which is the fastest growing residential and commercial part of the state. It demonstrates an ability to grow our territory and our revenues that strategic investors didn't see in Cleco before.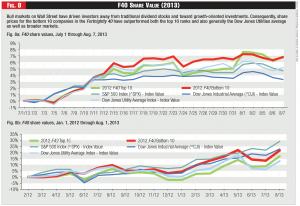 The other thing has been a focus on managing expenses. You're seeing this all around the country at utilities where revenue growth isn't that strong. If you don't have the revenue line growing, then you have to focus on expenses. That doesn't mean cutting headcount, but cutting spending on outside parties, including consultants, contractors, law firms, etc. If someone at Cleco wants to spend money, we ask whether we're getting value for that investment. If it's questionable, we ask if we can do it cheaper. It's pressing through the company a culture that looks for value in what we need to spend, rather than just saying "This is how we've always done it." We put a squeeze on expenses, and that improves the bottom line.
It was necessary to tighten the belt substantially because in 2005 we started building Madison Unit 3 at the Brame Energy Center. It's a 600-MW plant that burns petroleum coke blended with coal. Cleco built that plant to diversify the generation mix. It was about a $1 billion investment, which effectively doubled the size of the rate base. For several years our dividends were flat at about 90 cents. When the plant was commissioned in 2010, Cleco raised the dividend to about $1. 
Now we don't have as much investment need, and we're self-funding our environmental capital expenditures, as well as installing smart meters and finishing up a transmission project. Defining cash flow as operating revenues minus maintenance capital and dividends, we generate $70 million to $100 million a year. So we can finance environmental MATS [Mercury and Air Toxics Standards compliance] out of cash flow, where others are issuing debt and equity. And we've raised our dividend five times since 2010. It's been well received in the market.
FORTNIGHTLY How does the DEMCO deal rationalize Cleco Midstream?
Williamson: Basically Cleco Midstream only owns one asset, the 775-MW Coughlin combined-cycle power plant. It hasn't been earning much because it was only able to sell mid-merit capacity. But by adding DEMCO to our customer base, we'll be able to add the plant to our utility portfolio, directly allocated to serve DEMCO with the full spectrum of supply – baseload, intermediate, and peaking capacity. The asset will transfer to the utility, although it won't be part of the retail rate base. At that point Midstream will be essentially without assets. It will be wound down. 
FORTNIGHTLY What's been the focus of Cleco's capex programs over the past few years, and where do you expect capex to go in the near- and mid-term future? Is it mostly the environmental upgrades you mentioned?
Williamson: Cleco has been very proactive on the environmental side of things, trying to stay out ahead. We'll be in compliance with Utility MATS by the spring of 2014. Our environmental capex overall will be about $120 million. After that we'll be down to maintenance capital, with about $115 to $120 million a year.  We'll see our free cash flow shoot up. In a couple of years Cleco will be sitting on $200 to $300 million in cash, and at this point we don't have an opportunity to invest that. That's probably our biggest challenge – having more cash flow than we do investment opportunities. Over the years the company has kept its plants up to date and diversified the generation mix. So unlike a lot of utilities that will have a lot of capex, starting in May or June of next year we'll see our capital program dwindling.
If we can continue to have success with wholesale growth opportunities like DEMCO and a couple of municipals that we've added since then, we'll have to include that in our load forecast for the state commission, and ultimately that would mean adding new generation. Maybe around 2017 or 2018 we'd start to see a need to build new power capacity, and we'd be able to literally self-fund that out of cash flow. On the other hand, if we don't have that kind of success and cash builds up without any opportunity to invest it, then like any public company we'd look at returning that cash to shareholders, through dividends or stock buyback programs.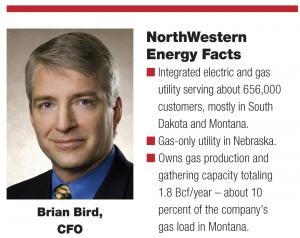 FORTNIGHTLY What's the outlook for growth in your territory?
Williamson: Louisiana is an energy state, and that means we didn't fall as far during the recession. Unemployment never got above about 7 percent. Obviously that also means the economy won't rebound as much because it didn't fall as far. But along the Gulf Coast low gas prices are driving a resurgence in chemical plants, with expansions and new plants being built. Overall our load is growing at around 1 percent a year, and over five years that adds up to about 150 MW of growth. The larger opportunity is to capture more wholesale customers, as contracts with co-ops and munis come up. We see about 1,500 MW of wholesale opportunities coming onto the market over the next five years. If we capture a 20- to 30-percent share of that, it would be 300 to 450 MW. 
FORTNIGHTLY How is Cleco affected by the gas price curve?
Williamson: We're in for a fairly long period, at least a decade or more, of gas at the low end of $3 or even below at different points in the year, and probably as high as $5. In today's world $5 seems high, but in 2007 everyone thought it was headed to $15. The industry has cracked the code on horizontal drilling and non-traditional basins, and gas will be the fuel of choice for the foreseeable future. But the best thing you can do is diversify your fuel mix. You're making investments that will be around for 30 to 50 years, and at times across that period natural gas will be cheaper than solid fuel, and at other times solid fuel will be cheaper.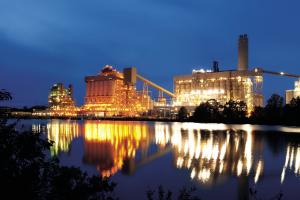 After the decision back in 2005 to build new solid-fuel capacity, Cleco realized it needed to diversify its fuel mix, so the company added the Arcadia combined-cycle plant in 2010. Our plants burn petroleum coke, different kinds of coal, and natural gas. You need a diverse mix rather than putting everything in one basket.
FORTNIGHTLY Do you see opportunities for building renewable power plants?
Williamson: Louisiana has had a renewable pilot program for a number of years now. The commission is attuned to reliability and costs to consumers rather than trying to push a renewable agenda. We're currently running a pilot program with wind and solar, and also we tried burning biomass at one of our solid fuel plants. We've reported the results to the commission and they're evaluating them.
FORTNIGHTLY What's your perspective on distributed resources? Are you concerned about solar PV as a disruptive technology?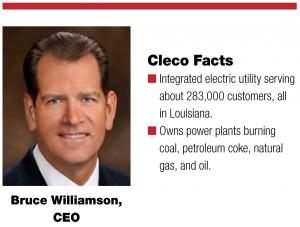 Williamson: The challenge with distributed generation is that you're both providing generation and leaning on the grid, taking advantage of it for reliability. There needs to be a mechanism in place to pay for that backup capability, and that can come in the form of the price you're paid for selling excess kilowatt-hours – selling at marginal cost rather than the fully loaded retail rate. It's not fair to be paid the full retail rate if you lean on the grid for your reliability. So there are questions about how we make it fair for all customers. 
The electric industry has been very efficient at keeping the cost down for consumers. You can heat, cool, do laundry, and everything else for a handful of dollars. If you compare electricity to other things that have gone up appreciably in price, electricity is a great value. Higher prices are a great economic incentive to become more efficient and pursue alternatives. We support alternatives for the long term, but a big part of our goal is to keep prices down for customers.
Wisconsin Energy: Getting Ahead
Wisconsin Energy jumped up the F40 rankings this year (to #12 from #31 last year) on the strength of its four-year average profit margin (#13), sustainable growth (also #13), ROA (#16), and ROE (#17). While this surge might seem sudden, it results from an investment and modernization program the company began about a decade ago – and that it continues today. Fortnightly spoke with CFO Patrick Keyes.
FORTNIGHTLY What's behind the numbers that bring Wisconsin Energy to its #12 rank this year?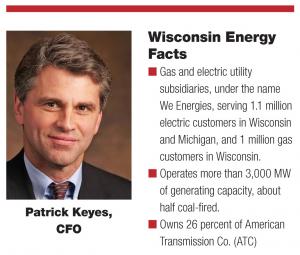 Keyes: We're the only company in the major utilities indices that's raised both earnings per share and dividends per share each year since 2003. 
In the early 2000s, like a lot of utilities we had our hands in a lot of things that were outside our core competencies. We got out of those businesses. For example in 2004 we sold WICOR Industries, a manufacturer of pool pump systems. In 2007 we sold the Point Beach nuclear plant to FPL, now NextEra, and signed a power purchase agreement for the output. That eliminated our operating risk at that facility; as a single-plant operator we didn't have the operating know-how or scale to run a nuclear plant. We took the proceeds from those sales and invested in the regulated utility business, looking for areas that would benefit our customers. 
We began our "Power the Future" program in the early 2000s. Wisconsin at that time was facing the prospect of power shortages and rolling brownouts. To avoid that we needed to modernize the fleet, and at the same time to make it cleaner. We invested $3 billion between 2003 and 2010 building new power plants and cleaning up some of our older plants. By the time we finished the last piece of that investment in 2012, we had raised our generating capacity by 50 percent, while lowering emissions of NOX, SO2, mercury, and particulates by about 80 percent. 
Now, according to independent surveys, we've been the most reliable utility in the Midwest in eight of the past 11 years. Our internal customer satisfaction ratings are as high as they've been in the last 10 years. That's extremely important in a regulated industry, because if you don't provide reliable service and strong customer care, you won't have very happy regulators. They'll look for ways to punish you.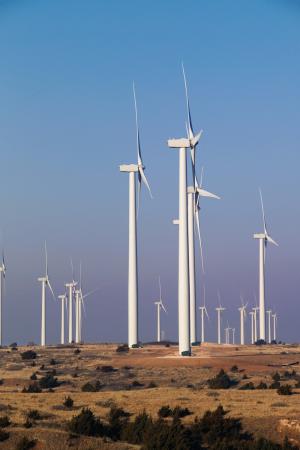 Also while we were pursuing the Power the Future investments, we kept O&M costs flat. As we look at the post-recession era where sales growth hasn't been as high, it's important for both shareholders and customers that we control costs and maintain performance.
FORTNIGHTLY What's Wisconsin Energy's value proposition, and how does it differ from those of your peers?
Keyes: We view ourselves as an earn-and-return company. We stated a target to grow earnings per share by 4 to 6 percent per year. And in our forward-looking investment plans, we stated about $3.2 to $3.5 billion of capex through 2017. A lot of that will be distribution projects. 
Power the Future involved a handful of big power plant investments. Because of their size they were risky. We delivered those on time and on budget, but there is an inherent risk any time you announce something new. Our investment profile is different from those of many companies, because most of that major investment is behind us. Now our investment will focus on replacing meters, substations, and gas pipelines.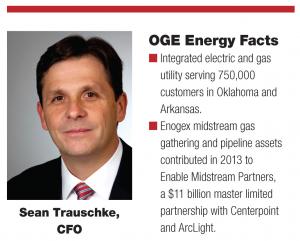 If you look at our service territory, it was really growing about 40 to 50 years ago. That's when the suburbs built out, and as a result we have a lot of distribution equipment that's 40 to 50 years old. When we went in for our last rate case, we showed the commission two graphs: the age of our equipment, trending to 40-plus years old, and also the failure rates of equipment when it gets that old. Failure rates go up, so if we don't step up the rate of investment in our grid, we're going to experience more outages. 
These are smaller on a per-project basis. With each of them we're focusing on win-win opportunities for customers and shareholders.
Another big component has been our dividend growth. When we started Power the Future, we cut the dividend in order to help fund those investments. We've been slowly growing it back, and our board of directors stated a goal to get to a 60-percent payout by 2015, and grow it further to 65 percent by 2017. We announced that we'll accelerate our dividend growth to take effect in 3Q of this year. From Q4 2011 until Q3 2013, our dividend has grown by 27 percent. It's projected to grow by 7 to 8 percent between now and 2017. 
Also we're different from some utilities in that we have positive free cash flow, to the tune of $500 million over the next five years. If you follow the utility industry, generally speaking that's not the case. Utilities will be net borrowers to fund capex over the next few years.
FORTNIGHTLY Many utilities investment plans are focused on distribution modernization like you're planning, but also on environmental compliance upgades. Do you have any further power plant or environmental capex coming?
Keyes: Primarily due to the newness of our fleet, we're in a unique position with respect to coal-burning facilities. As part of Power the Future we got new coal units at Oak Creek, and at others we installed environmental controls. As a result, 85 percent of our base load generation is already compliant with all known environmental rules. When CSAPR came along, for example, it had no effect on our environmental spending plan, because we were already compliant.
One exception is the Valley plant in Milwaukee. It's the last power plant running in the city, and it's currently a coal-fired plant. By 2017 the Valley plant would fall out of compliance. We looked at it and decided the best thing would be to convert the plant to burn natural gas. It will save us $20 million a year in operating cost. That's a classic win-win case for shareholders and customers.
We're also investing in one of our units [at Oak Creek], which originally was permitted to burn bituminous coal. At the time the price difference between bituminous and sub-bituminous coal wasn't that great. But over time the difference has grown, and Powder River Basin coal now is cheaper than bituminous coal. Recently we started testing a blend of the two coals in one of the two units, with the eventual goal of burning a mix in those units and bringing a significant fuel-cost savings to customers – $25 to $50 million a year. The conversion will require either about $25 million or $100 million in investments, depending on the outcome of testing. Either way it's a good value.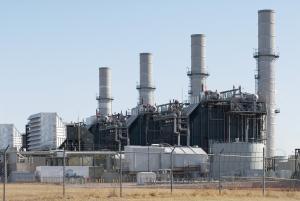 FORTNIGHTLY How does Wisconsin Energy's co-ownership of ATC fit into the company's strategy and financial performance?
Keyes: We're a 26-percent owner in ATC. It was formed [in 2005] by transmission-owning utilities in Wisconsin that spun off those lines into a for-profit transmission company. Each of us received commensurate ownership based on what we contributed. That's given us growth in a couple of ways. First, ATC is investing in transmission not just in our service territory, but in all the service territories in Wisconsin and northern Michigan. As ATC has invested, we've all been beneficiaries of that. Also it gives us regulatory diversity. It's regulated by FERC, and has a regulated ROE of 12.2 percent, as opposed to the 10.4-percent ROE for our electric distribution utility and 10.5 percent for Wisconsin Gas. That's helped some of those metrics and given us a source of growth.
Last year ATC announced a joint venture with Duke called Duke-American Transmission Co. (DATC). That venture brings different growth, with investments outside the state footprint, primarily in MISO but not exclusively. ATC and DATC each have a $4 billion investment program over the next 10 years. That's a source of growth that will continue providing shareholder value. The growth rate of ATC is 4 to 6 percent, consistent with our own.
FORTNIGHTLY What does the shutdown of Dominion's Kewaunee nuclear plant earlier this year mean for Wisconsin Energy's position in the Midwest market and its financial performance?
Keyes: Going into summer 2011, Wisconsin had a 20-percent reserve margin. So the quick answer is it will have no big immediate impact. But we believe Kewuanee is the first of several units in MISO that will be shutting down over time, primarily some older coal units that people will decide aren't worthwhile to keep running. As that happens, newer and more efficient plants will get dispatched more of the time. As our plants are called on incrementally more, they'll provide more unit sales.  
FORTNIGHTLY What's the outlook for Wisconsin Energy's sales growth?
Keyes: Overall the economy in Wisconsin is doing OK. Our unemployment rate is under the national average and it has been for a while. Wisconsin is one of the most manufacturing-dependent states. Right now industrial sales are flattish, but we see some sectors that have strength – printing, chemicals, plastics, and air separation. The smaller C&I segments are doing fine, and the residential housing market has bounced back off the bottom. This summer has been cooler than last summer, more in line with normal years.
On the gas side, our gas distribution business has had 2-percent normalized sales growth this year. That's substantial because gas use per customer has hit rock bottom. It's been steadily climbing down since the 1970s, and in the last couple of years it's flattening out. Is 2 percent growth a long-term trend? I don't know, but lower gas prices might mean customers are more likely to turn up the thermostat a bit in the winter. We're also seeing conversions from propane customers, especially in the western part of the state. In areas that we serve with natural gas, propane users are making the switch. 
FORTNIGHTLY Other than encouraging customers to switch from propane, how does the gas-price curve affect Wisconsin Energy?
Keyes: When we built the Oak Creek units, we added the same amount of megawatts in natural gas-fired capacity, in 2002 and 2003. Last year, with the price differential between gas and coal, we did see quite a bit of fuel switching. From 2008 through 2011, coal was about 58 percent of our mix, and in 2012 it was 45 percent because we burned a lot more gas. That's a new record for us. This year as prices have gotten closer, we're back up over 50 percent coal. Because we have plants burning gas and coal, we can move back and forth. It's good to be in a position of fuel diversity.
The gas boom is driving demand in another way. We're seeing a lot of demand for sand in the western part of our service territory. The sand there is well suited for hydraulic fracturing, and before they put it on a rail car, they dry it. The preferred method is with natural gas, using big industrial blowers. That's driving demand for natural gas in the western part of the state.
OGE: Midstream Multiple
When CEO Pete Delaney announced in 2007 that OGE Energy would defer building any new fossil-fueled power generation until at least 2020, he set the company on a path that would focus on optimizing operations. It also reinforced the need for a strategy that would focus on growth by some means other than expanding the company's power fleet. So far the company's approach is succeeding; OGE's F40 rank this year rose to #14 after being in the 20s since 2006. Its performance centers on impressive numbers for ROE and ROA (#7 and #8, respectively), as well as sustainable growth (#10). Its lower ranks for profit margins, dividend yield, and free cash flow, however, hint at a mixed story for the company. Fortnightly spoke with CFO Sean Trauschke, who recently also was named president of OGE's Oklahoma Gas & Electric subsidiary.
FORTNIGHTLY How has OGE Energy achieved its strong shareholder performance in recent years?
Trauschke: It's important to set the stage about what OGE is. It's really two distinct lines of business. Roughly 75 percent of the company is OG&E, the largest electric utility in Oklahoma, and also serving parts of Arkansas. The other 25 percent is our midstream business, formerly Enogex, and now Enable Midstream Partners. 
We're comfortable with our business mix, and have positioned ourselves for shareholders as a solid utility with a small component of midstream business that provides upside. 
We're committed to a sustainable plan to grow the earnings of the company, but to do so while maintaining a very strong credit rating. We were experiencing a long-term 5- to 7-percent compounding annual growth rate on earnings. When we provide earnings guidance to the street, we provide a narrow range; we're not necessarily going to swing for the fences, but we'll concentrate on execution and delivering results. We also continue to grow the dividend, targeting a 60-percent payout ratio. We're not there yet, but we've been increasing dividends in the last seven years, and in the last three years we've increased the rate of growth. However, because our earnings have been growing quite well, our payout ratio hasn't been able to make up much ground. That's a good problem to have.
Just this past May, the credit ratings of both OGE and OG&E were upgraded . We have an A rating across the board at the utility, with the holding company between BBB+ and A-. We feel good about that – the ability to improve our credit quality as we deliver on earnings and dividend growth – but we can't stop. We've got to keep going.
One thing that's critical to this growth is that a few years ago, for any number of reasons, we didn't have much analyst coverage. Only one sell-side analyst was covering OGE. Now eight analysts are covering the company. We think that's important; you can always tell your own story, but it's more powerful when you have other people telling your story. A company of our size is competing for investment dollars not just with other utilities, but also other industries. To get others to be interested in our story, we had to get out there and hustle, and work hard.
FORTNIGHTLY What other factors differentiate OGE's value proposition? 
Trauschke: Our risk is spread across different businesses. In our utility business, we've been fortunate to be part of the Southwest Power Pool, and next year we'll conclude a $1.5 billion investment program on FERC-regulated transmission projects. We really like that business. These are discrete, independent lines, not just one project but a number of projects that total up to $1.5 billion. The commission approved rate recovery for construction work in progress (CWIP), so we're collecting cash as we go along, to minimize the rate impact and relieve pressure on our balance sheet. 
Also from a regulatory standpoint, Oklahoma is what I'd consider a constructive state. Regardless of the business you're in, investors don't like surprises. Oklahoma has been consistent in its policies, and hasn't thrown surprises out there. 
With regard to Enogex, we've been very active in areas of strong growth in drilling activity. The Granite Wash doesn't get as much publicity as the Marcellus Shale and other areas, but it's very dynamic, and we have 2.5 million acres of it dedicated to us. We're building gas gathering lines and processing facilities. That gives us a long-term growth trajectory, and that business earns a higher rate of return than the typical regulated utility business. 
In the midstream business, the key has always been volume. As volume grows you push more product through your pipes and processing plants, and that increases your returns. We're very disciplined in our investments; we don't invest on a speculative basis. We ensure the volumes will be there, that a well is getting ready to flow gas before we build a pipe to connect it. We feel good about the growth prospects because we're in an area where there's a lot of drilling going on. However it's a capital-intensive business, and that's one reason we've formed partnerships around it.
FORTNIGHTLY Recently OGE formed a partnership with Centerpoint and ArcLight. What factors drove that decision, and what does it mean for your financial performance?
Trauschke: A few years ago we looked at our midstream business and saw growth opportunities. But because of the utility's investment needs, we would have to raise equity for those investments if we were going to preserve our credit rating. We saw that we weren't getting a lot of value for the Enogex business in our stock price. It was valued at 3- to 4-times EBITDA, and we'd be investing in projects that were considerably more valuable than that. So issuing equity would've been dilutive. We were at a strategic crossroads, where we would either grow the business or sell it. 
We like our business mix, 75/25, but we needed to find an alternative source of capital that would support the growth of the business and also support our credit rating. So we brought in ArcLight. They were funding growth capital at a value of 9- to 9.5-times EBITDA. That's a lift in market valuation, and rating agencies also viewed it as positive because it's an equity contribution to the business. 
To support itself, Enogex needed the scale to weather changes in the market. We talked with Centerpoint, and they saw that it made sense to partner with us. Now it's a unique set of assets – a very large midstream company, across nine states, and with an investment-grade rating. OGE and Centerpoint will have 50/50 control from a governance standpoint. We intend to take it public, and at that point there will be some external directors too. The limited partner shares are split with 59 percent to Centerpoint, 28 percent to OGE, and 13 percent to ArcLight. 
What's unique about the master limited partnership (MLP) approach is that valuations are even higher. Once the entity goes public, the market will recognize the value of our interests as much higher than we're getting today. 
The other key component is that instead of OGE investing in the midstream business, the partnership will become a source of cash for OGE. As we go down the path of investing for environmental compliance, we'll get some cash from the midstream partnership. If you're able to grow the company and invest without issuing equity, that allows you to provide solid dividend returns as well.
FORTNIGHTLY What's the outlook for growth at OG&E?
Trauschke: The Oklahoma service territory is growing, by about 1.5 percent this year. We want to keep that going, so we'll do everything we can to keep our rates low and attract more customers, not get into a situation where we're adding costs to rates and driving customers away. 
Whether it's our midstream business or the utility, we've worked hard for the past few years, controlling our costs. That doesn't mean cutting, but continuing to increase productivity, so we can deliver the same services that our customers value and do it more efficiently. That creates room to make additional investments in the future.
FORTNIGHTLY What factors will most affect your financial performance in the future?
Trauschke: We have two things to execute on over the next six months or so. One is to get more clarity around our environmental compliance plan. That will have a significant effect on our customers and is a challenge going forward. We're very protective of our customers, and we're in the process of working through a 10th Circuit ruling on adding scrubbers to some of our coal units.
Second, we need to complete the S3 filing for [the public offering of] Enable Midstream Partners. We need to get it able to stand on its own and become a source of cash.
FORTNIGHTLY What's been the focus of your capital spending in the past few years, and what direction will it take in the future – aside from environmental compliance?
Trauschke: Over the past five years we've invested $5.5 billion in our business. We currently have negative free cash flow, and that's why it's critically important to make investments on a disciplined basis. Historically we invested about $150 to $250 million in the midstream business annually, including maintenance capital. The last couple of years we've spent closer to $600 or $700 million. On the utility side, our transmission build-out will conclude next year. We've also added wind farms to our portfolio, and installed advanced metering infrastructure (AMI) across the service territory. 
Environmental investments will be the big driver going forward for the utility, but we also need to maintain and improve the assets we have in the ground, and that will take investment. We've made the investment in the smart grid, and we look to leverage that for opportunities.
FORTNIGHTLY OG&E won this year's Edison Award for its smart grid program. How does that investment support shareholder value performance?
Trauschke: It's around efficiency and productivity. We guarantee roughly $11.5 million a year of cost savings, and we expect that to continue. Also we believe it's an opportunity to support customer growth in our service territory. 
FORTNIGHTLY How does the gas price curve affect OGE, both for the utility and the midstream partnership?
Trauschke: Even though Oklahoma is a gas state, we have 2,500 MW of coal-fired capacity. It's not lost on the state commission or legislature that these coal units provide a lot of economic value. Coal prices don't move as quickly as gas prices do, so it's providing a good balance. Fuel diversity from a central generation standpoint is critically important.
For the midstream partnership, diversity is one of the benefits that we saw from this venture with Centerpoint. A lot of the drilling here in Oklahoma is for crude oil or condensate. It's happening somewhat independent of gas prices. Now a lot of acreage in the Centerpoint assets are for natural gas drilling in dry-gas areas. To the extent gas prices get above $4.50 or $5 in the future, we'll have investment opportunities to support gas drilling. To the extent crude oil or condensate prices remain higher, we'll have opportunities there. It's important that when you put infrastructure in the ground, it's there to support the economics of the market.