Deck:
State regulators address transformative forces.
One of the main purposes of utility regulation is to provide certainty for investment and operations. Utilities run the world's largest infrastructure, and those assets don't turn on a dime. The system is planned, designed, and executed on a time horizon spanning decades – 30 years or more for baseload power plants and transmission systems.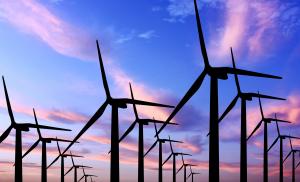 Given this planning time scale – and the magnitude of its investments – utilities understandably dislike paradigm shifts. If they were subject to the whims of fickle market forces and technologies that advance at a Moore's Law pace, cost of capital would be much higher for utilities than it is today. Utility stock wouldn't be mattress money; it would be more speculative. And the utility system likely would be less stable – that's the cost of trying to bring new technologies on stream faster. Whether a laissez-faire energy market, without financial regulation, would produce lower costs than today's quasi- and fully regulated markets is an intriguing question, but it's largely academic; regulators (and the legislators who provide their authority) have their hands on numerous levers that determine which direction the industry will go, and how fast.
However, those levers don't work like they once did. 
Between technology advancement and federal regulation, regulators are scrambling faster than ever to keep up with changing market conditions. Meanwhile, state legislatures and federal policy makers are handing down new mandates and directives – in some cases shrinking regulators' authority, and in other cases providing new tools that regulators must learn to use. 
As a general matter, the basic utility regulatory compact remains in place, but even that is being subjected to new scrutiny. The fundamental definition of "utility service" is beginning to evolve – driven primarily by a rapid growth curve for non-traditional energy resources, specifically wind and solar energy, distributed generation (DG), and demand-side management. Even cheap natural gas is putting a strain on regulators' ability to plan ahead.
Exactly what this means for the industry depends on whom you ask. For this Regulators' Roundtable, we spoke to the leaders of three commissions in inland states that are experiencing transformative changes: 
Doug Scott, Chairman, Illinois Commerce Commission
Beverly Jones Heydinger, Chair, Minnesota Public Utilities Commission
Paul Kjellander, President, Idaho Public Utilities Commission
Their comments suggest that while the game might well be changing for utilities, regulators are determined to maintain a semblance of certainty in the services the industry provides.
FORTNIGHTLY Industry trends are driving utility regulatory policies differently in different states. How are the issues evolving in your state, and how have they affected the commission's focus and efforts?
Paul Kjellander, Idaho PUC: One of the key drivers – dependence on natural gas prices – has driven our thought processes. We're always looking to bring on least-cost resources. Going forward natural gas will have a major role in integrated resource planning (IRP) for utilities. When utilities replace generating facilities, their decisions will be heavily dependent on the cost of natural gas at that time and place.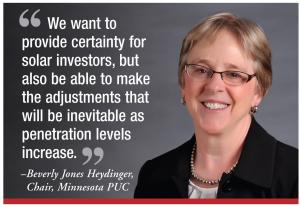 You don't want to put too much weight on any one resource. You never know what's going to happen. If rules on fracking change, there will be a shift on the cost of gas. Also there's potential for exporting natural gas outside North America, and that could have a huge impact. 
The other factor is new rules and regulations from the Environmental Protection Agency (EPA). The current administration came out and said they intend to use the Clean Air Act through the EPA to impose stricter rules on coal-fired generation, and there likely will be more rules coming down, creating more risk for consumers and uncertainty about the future of coal-fired generators. If there's a decision to shut down a coal-fired generator and replace it with other resources, what stranded costs will need to be recovered from consumers? 
The endgame is that we don't want consumers to pay more for resources than they ought to be paying. We're now one of the low-cost states, and we'd like to remain that way – and not just in a relative fashion. If we're all priced out of the ability to have electricity as something other than a luxury, what does it matter if the price is relatively lower than other states? If it's too expensive, it's too expensive. 
With regard to DG and net metering, the question is whether DG customers are going off grid or whether they'll need the utility's resources. It's a question of how fixed costs are recovered as a component of billing. No one knows where it will end up. The policy likely won't be set by regulators but by legislators in our state.
As far as renewable energy goes, in a state like Idaho, because of the way in which our generation resources were developed 30 to 50 years ago, we have a lot of hydro power that has allowed us to maintain low costs for consumers. That has been great. Will we see any new large-scale hydro in the area? The answer is no, and even if we did it doesn't qualify as renewable under renewable portfolio standards (RPS). About 20 percent of our resources now are from PURPA wind power projects built largely in the last five years. Unfortunately we've had a lot of gaming the system, taking advantage of FERC's one-mile separation rule to take large utility-scale wind projects and break them into 10-MW projects, and forcing utilities to take that power via PURPA QF contracts. We had to change the way the PURPA rule was applied, because we had too many projects coming online. 
We're not lagging in renewables; we're ahead of a lot of neighboring states. When you look at Rocky Mountain Power, 23 to 26 percent of its resources are non-hydro renewables. But a lot of it has happened as a result of the gaming of PURPA. 
Reliability is a key issue for us going forward. How do you firm up those resources that you have on board today, and ensure that you can meet standards as they change and still provide reliability? 
One of our biggest problems is getting access to federal land for siting new transmission. We see a mismatch of federal policies. The administration is saying we want more renewables and better reliability, but in the West to get those things you need access to federal lands. Just try to get something sited on federal land. It's very problematic. We have issues around the sage grouse, a small wild bird, and other avian species and vegetation that are considered endangered. There's almost no end to the potential impacts when you start the environmental impact assessment that's necessary to get something sited. Some wind projects have been stranded.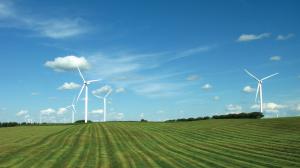 Doug Scott, Illinois Commerce Commission: The biggest thing in Illinois in the last several years has been infrastructure modernization programs. Those started off as rate riders for pipeline replacements on the gas side and smart meters on the electric side. Both riders got tossed out by the courts, saying the commission exceeded its authority. The parties went to the legislature, and instead of just going for legislation to grant authority to the commission, they went for more all-encompassing programs with the Energy Infrastructure Modernization Act (EIMA).
In EIMA, electric utility return on equity (ROE) is set by statute, so we don't do that anymore, other than just to plug in numbers. However, on the gas side we still set utility ROEs, so we've got a couple of different models going at one time. 
I previously was the director of the Illinois Environmental Protection Agency. Issues involving fuel mix and resource adequacy over the next 20 years are important. For resource adequacy, the Illinois Power Agency procures power. We review their plans and pass on their adequacy analysis. Our involvement in the planning process is very limited, compared to commissions in other states. But we're trying to approach those issues that are important to Illinois. 
There are carve-outs in statute, including an RPS, and we also have a clean coal portfolio standard. In terms of non-renewable resources, Illinois is half nuclear and half traditional coal. It's something we think about because we don't know what the mix will be in 20 years, but we're pretty sure it won't be that.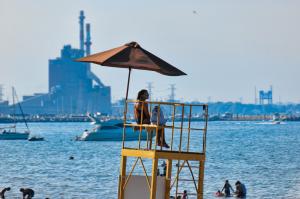 Beverly Jones Heydinger, Minnesota PUC: The issues in Minnesota are developing in the context of relatively flat demand. The recession had a smaller impact here and the recovery has been speedier than in some other states, but demand for electricity hasn't grown at the same rate as the economy. 
Slowed growth in demand isn't necessarily a bad thing. In Minnesota we're big proponents of energy efficiency. We've had some successful energy efficiency programs and we have good incentives for our gas and electric utilities to increase energy efficiency – the cheapest form of energy. The less demand grows, the more economical it ultimately should be for our ratepayers. 
But we see pressures for increased investment. We want to move toward more renewable energy, we see benefits in increased reliability from more distributed generation, and we need to replace and upgrade our infrastructure. If you can't pay for that investment through growing demand and increased sales, then what are your options? Since we are financial regulators at root, that's the crux of the issue. 
We've had great success in Minnesota in setting goals and meeting them, and the reason is that those goals had a long enough planning horizon that utilities could plan accordingly. Examples are the state's early commitment to renewable energy standards, and the slow move from voluntary to statutory obligations. Utilities feared they might not be able to meet those renewable energy standards, so there were some off-ramp mechanisms developed. Truthfully the utilities haven't had any trouble meeting the standards and they would say so. Most of them also would say it's less costly than they had anticipated. Of course other forces have helped, but nonetheless the certainty and long planning horizons gave the utilities the opportunity to look for good deals and figure it out.
We see the same thing with energy efficiency. We moved slowly, from spending goals to savings goals. We've had pretty generous financial incentives. The companies have met those goals, and in many cases exceeded them. 
The challenges are great, but the key is to agree on the vision, how we're going to achieve it, and how we can send clear signals and align financial incentives to get there from here.
FORTNIGHTLY Minnesota's Omnibus Energy legislation in May 2013 established a 1.5-percent solar mandate, and also called for creating a value-of-solar tariff, among other things. What do you see as the most important challenges of implementing that legislation?
Heydinger: We very quickly have to set a solar value, and that won't be easy. I'm told that many states will be looking to see what we do because we might be the first state to set that value. It's been done on a local basis but I'm not sure there's been a statewide effort to establish solar value. On the other hand there are other states with much higher solar penetration, so there are lessons we can learn from them.
A lot of people are talking about the costs and benefits of solar, and some of those are much easier to monetize than others. The Minnesota Department of Commerce is leading workshops with the goal of having a proposed value-of-solar methodology to us by the end of the calendar year. We'll review what they provide, make whatever adjustments we think are appropriate to the methodology, and set that solar value. Utilities will have the option to file a value-of-solar tariff or to stay with net metering and other existing options. We have tiny solar penetration in Minnesota right now. It's significantly less than 1 percent. We want to provide certainty for the solar investors, but also be able to make the adjustments that will be inevitable as the penetration levels increase. That's a big challenge. 
Similarly, the Minnesota Legislature asked us [in Article 12, §4 of Minnesota Laws 2013, ch. 85] to consider what it will take, from a transmission and integration perspective, to reach 40 percent renewables, and more thereafter. [Editor's note: Also, proposed legislation (H.F. 880) would amend the state's renewable energy standard to 40 percent by 2030.] Bringing everybody together, thinking about that, we'll start to see some consistency in the results, and that will help guide efforts. 
We have a robust IRP process in Minnesota. When utilities file their IRPs, they're required to look 15 years ahead, both at their sales and the generation resources. We've been sending the signal consistently that we want them to build energy efficiency into that model. Clearly now they'll have to build in the solar goals. Although it's a big leap from where we are today to 1.5 percent solar penetration, there are a lot of customers that will be exempt from that calculation. The early estimates are for 350 to 400 MW of solar capacity, and in the big scheme of the state's energy picture that's not a lot of solar. Like a lot of shifts, some utilities will adapt more easily than others. 
Another aspect that's challenging for us is that historically we haven't gone to utilities and said 'site your generation resources here or there.' As we're trying to maximize the investment we're making in the transmission grid, it would be nice if we could provide incentives to site generation where there's transmission capacity for it. As we see how the Department of Commerce would like to promote greater development of distributed generation, that issue might become clearer.
Distributed generation is related to the value-of-solar question. It's tricky, the whole switch from straight net-metering to a new approach. What's the backbone utility system that we need to have available at all times? How should it be paid for, so that the investment doesn't squelch innovation and further development of solar and other DG, but at the same time assuring that utilities have the money to maintain that backbone in a reliable way? That will be the challenge.
FORTNIGHTLY Various states have been increasing their use of alternative ratemaking and cost-recovery mechanisms. Examples include decoupling, rate riders, pre-approvals, and multi-year rates. Other examples are performance-based rates. How are such structures used in your state? 
Kjellander: We have, through statute, regulatory pre-approval processes for major capital expenditures. Utilities come to us and we provide a range that helps them on later prudency review. This process has been around for only a couple of years, and we're just starting to see how it works. Mostly it helps reduce the risk for utilities, making it easier for them to get financing because they have regulatory pre-approval up to a certain dollar amount. There's still a prudency review, even on the expenditures that were approved, but those things are helpful for getting long-term financing. 
Another thing we have in Idaho is called a 'power cost adjustment' (PCA) for two utilities [Avista and Idaho Power] and for another [Rocky Mountain Power] it's called 'energy cost adjustment mechanism' (ECAM). These methodologies are for balancing revenues and costs for wholesale purchases and capacity sales into the market. We've had these mechanisms in place for a while. The concern is that they could become a catch-all for everything, in avoidance of a rate case. They should be isolated to things that are known and measurable, and typically are tied to fuel cost. You need a rate case for looking at all the pieces, the parts, the cost of capital, the return on investment, all of those things. 
We had one case recently where a lot of PURPA wind projects were approved over the last couple of years, and instead of putting them into a rate case, the utility put them into a PCA. As it happened those costs were fairly significant, and also it was a low hydro year. That meant the PCA was going up to make up for the lack of fuel – hydro – and the utility had to look at purchasing power. It all came together at one time to fully expose the wind costs in the PCA. Going forward, such costs should be removed from the PCA methodology. It doesn't mean consumers won't pay for contractually agreed wind, but those costs will be in the proper place – built into fixed costs in the rate base. 
One benefit of the PCA approach is that in a great hydro year the utility is able to sell power into the market and customers might actually see a reduction in costs. In six out of the last 10 years we actually had a reduction. But when you throw in other things, the annual PCA doesn't resemble a benefit to customers. We need to separate out things that should be in the rate base.
In terms of decoupling, Idaho has been one of the leaders nationally, or at least in the West. We were one of the first states to initiate decoupling [for electric utilities], when we implemented a decoupling pilot for Idaho Power. That's met with a degree of success and we've made it permanent. It has removed the disincentives that were perceived over energy efficiency. 
Heydinger: We're just putting our toes into decoupling. It's primarily been on the natural gas side. CenterPoint Energy just concluded a three-year decoupling pilot program. This effort will now be carefully reviewed because CenterPoint just filed a rate case that requests a new, broader decoupling program. We'll be considering whether that should move forward, and if so whether it needs to be tweaked in some way. We also recently approved a limited gas decoupling pilot for Minnesota Energy Resources.
We have a number of other mechanisms in Minnesota. We have a lot of rate riders, which address regulatory lag and also large infrastructure investments and renewable energy efforts. Riders have strengths and weaknesses, just as rate cases do. They provide greater certainty for the utilities, and in some ways they can help with transparency. But they present other challenges. In a larger rate case you can balance all of the revenues and all of the expenses. When you start to segment the costs, the overall impact is sometimes more difficult to measure. At the Minnesota PUC we have a love-hate relationship with riders. They do serve a purpose but they need to be used with care.
In addition, Xcel a couple of years ago proposed a step-in rate, one rate for a year, and then adding a small increase in a subsequent year. It was quite contentious. Its request was prompted by large infrastructure investment – big investments for rebuilding nuclear plants and for environmental compliance. The step-in rate had a limited impact, but it raised the question of whether we should be looking at the increased costs a utility is projecting without knowing whether revenues will also be increasing. 
The legislature authorized the commission to grant multi-year rates – for example, a one-time rate of X in the first year, then X+10 the next year, and so forth. Xcel recently told us that it will file its next rate case on November 1, and that it intends to include a multi-year rate. Xcel also said it will have a partial decoupling proposal. So we will have an opportunity to look anew at whether some kind of decoupling proposal makes sense, and also how a multi-year rate can perhaps ease-in a rate increase. 
Riders, decoupling, and step-in rates all have a place, but we aren't yet in a position to completely separate sales from rates. We're just at the very beginning of thinking about a model that would compensate utilities for the value they're providing. Perspectives on decoupling seem to be shifting. Might decoupling be a way to help manage an increased reliance on more distributed generation? To say it's a game changer is probably too strong, but if you look carefully enough you can see benefits to utilities. In Hurricane Sandy, where there was islanding DG or a microgrid, there was greater resiliency. We had a microgrid workshop recently, and one of the presentations was from the City of Worthington (Minnesota), where during a major storm outage this past spring they had small diesel generators on hand and were able to keep the city running with rolling blackouts. [See "Old-School Microgrid," Fortnightly, May 2013.]
I think people will start to look a little more holistically at geographic areas and figure out ways to move toward greater resiliency and reliability – and to do it in a way that's cost-effective and that perhaps helps the environment. There's a greater understanding that distributed generation offers benefits. There's also increasing appreciation for demand response. The trick is, how do you value these resources?
MISO now is beginning to look at how it can allow utilities to sell DR into the market, and that is a game changer in many ways. All of these things have compelled us to look at where should be the break between sales and revenue, and what are the alternatives.
Scott: In Illinois, alternative structures show up in both the EIMA and in recent gas pipeline replacement legislation [the Natural Gas Consumer, Safety & Reliability Act (SB 2266)], both of which have performance metrics. All of that is monitored by the commission. We've had some experience doing this, working with companies like Peoples Gas in Chicago, where there have been issues over time with gas pipeline replacement, and they've been reporting progress to us. The new act adds to that, and provides the ability to recover costs. Utilities still have to come to us to show what they're replacing. If utilities don't meet performance metrics in EIMA, they can lose basis points on the formula rate that they can recover. Even job creation under EIMA carries a penalty if they don't meet their performance requirement. There are caps built into the statutes too. 
Both of these things are very new to us and we haven't had a chance to work with them yet. Smart grid, modernization on the electric side, has been starting, but it's a 10-year investment, so the results will come in as time goes on.
With decoupling, there was a pilot about 10 years ago. It was at a time when gas competition had a lot of issues. We've approached compensation in a couple of different ways. We've had a rider that would impose a flat fee regardless of use, and we've seen utilities in rate cases asking for a greater percentage of straight fixed-variable cost. We haven't seen utilities come in and ask for a full-blown decoupling mechanism, which still has some fairly strong detractors in the state. 
We have a robust energy efficiency standard, and we're always looking for ways to expand that. It brings up questions about whether the incentives are in the right place. I commend the utilities here. They've done a good job promoting energy efficiency and they're doing what the original deregulation statute called for, which was separating their generation units from their distribution units. It could've gone a different way, but they've accepted the challenge and have done very well. 
Having said that, the whole industry is changing. More DG will be coming online, and these issues get exacerbated. Will utilities be getting into the DG business? Do we have the regulations in place to handle that? We want to encourage renewables, and equally important, avoid passing a bunch of costs for serving DG customers onto other customers who have regular service.
FORTNIGHTLY Aside from the transition to formula rates for electric utilities, what does EIMA implementation mean for the Illinois Commerce Commission?
Scott: We have new systems to put into place, new things we're responsible for that have financial consequences for utilities. Job creation is a new thing for us, but we'll work on that with the Illinois Departments of Commerce and Labor, to set up a new system. The metrics are something we've always done, but now there are strong financial penalties directly associated with them under the statute, and we have processes to make sure they're accurate. 
Also the EIMA shortened the time frames for a lot of the work we normally had to do as a commission. People were saying the commission's job will be easier because we're not setting ROEs anymore, we're just plugging in numbers. But both Ameren and ComEd are in before the commission every year, and we're doing work to verify the costs of work that's being done on a more regular basis. That's made it more difficult. There's really not a time anymore when we're not in a procedure. That's new to us, and we're trying to work through it now. 
During the legislative process utilities argued that the [regulatory] lag time was too great. It was hard for them to go out into the market and raise money, and the legislators agreed with them to the extent they thought shortening the time frames was a way to make it work.
FORTNIGHTLY Besides those issues, what have been the Illinois Corporation Commission's concerns about EIMA and the investments it approves?
Scott: Our objection wasn't with grid modernization, but with the rest of the package it was wrapped in. 
We have supported grid modernization and AMI initiatives. We see very good consumer benefits from grid modernization. New technologies allow utilities not only to find problems when they happen, but also to prevent some outages. Also the smart meter rollouts have started. We think the meter installations will produce customer benefits as well. As a competitive state, in Illinois alternative retail energy suppliers (ARES) have been able to compete pretty much solely on price for the first few years of the municipal aggregation program. They'll be able to look at what's available with smart meters and offer consumers choices that aren't there now. 
Likewise on the pipeline replacement legislation, safety is the primary issue. In a city like Chicago, seeing some of the old pipes that are out there and that literally have been taped up, safety can't be oversold. It's huge. And they're doing things with GIS technology so they know where all the fittings are and don't have to dig up half the city to find them. Those things help customers in terms of both safety and cost – as long as we do our jobs and make sure the dollars are spent appropriately.
FORTNIGHTLY How can regulators help ensure that customers get the greatest value for utility investments – and avoid stranded costs – during a time when the utility industry is going through what seem to be fundamental changes?
Heydinger: I don't have a perfect answer to that. There are some things we do in Minnesota to help. We require utilities to jointly do triennial transmission plans, where they try to look statewide at congestion, not just company-by-company. A group of utilities got together to propose the CAPX2020 lines, and that kind of shared engineering and planning helps reduce risk. Also MISO requires system-wide planning. It's not perfect, but there are several checks and balances in the process. 
We in Minnesota also have a certificate-of-need process, where we put the utility through its paces. That process is intended to help minimize the risk of stranded investments. 
Another challenge for us is who should pay for it? We are rich in wind, there's even more wind to our west, and the demand for it is largely to our east. New transmission lines aren't popular, and they'd be even less popular if we were paying for it here in Minnesota and the power was going elsewhere. MISO is developing the concept of a multi-value project, and trying to figure out who should pay for it and who's going to benefit from it. That helps with the problem of stranded investment, but I do worry. 
We're going to be developing transmission for a while in order to eliminate congestion and facilitate more renewables. My hunch is that we'll see a number of large additional transmission lines constructed over the next five to 10 years.
Kjellander: No one has a crystal ball. You might hope you can look ahead and know what the future will be like, but you can't. If you look at forecasts, the only thing that's certain is you'll be wrong. Take the telecom sector. Look at how much investment was made in copper, and how quickly wireless and Internet totally altered the investment that was made. 
When you make an investment based on load-growth projections, you make the best decision you can, based on the facts you have at the time. Under our IRP, utilities are required every two years to take a 10- to 20-year look at how they'll meet load growth. As soon as they file one IRP, they're looking at the next one, considering transmission, generation, energy efficiency, EPA regulation, and potential Congressional action. A number of things factor into an ongoing process of planning, and that's all you can do. When it comes time to move forward, you have to make a decision. 
Another significant part of the planning process is the Northern Tier Transmission Group, Columbia Grid, WECC, and the Western Governor's Association. They're looking at regional electric issues. Tangible things are happening, and you have the right people at the table, working for reliability. 
The question is about cost-effectiveness. There are a lot of whiz-bang things you can do, but can you afford them? What's the right direction to move in? Sometimes the things you say 'no' to one year, you'll say 'yes' to 18 months later. Part of the regulator's job is recognizing that things do change. Things that weren't doable in the past are doable now.
FORTNIGHTLY What venues and approaches are working best for your state to engage in decisions affecting regional transmission planning and cost allocation, especially given that neighboring states don't always have the same interests or drivers?
Heydinger: The Organization of MISO States (OMS) is essential. Although the members don't always agree, they have a lot of shared interest, and generally can come to consensus. OMS and MISO have been negotiating circumstances under which OMS can file positions with FERC that aren't the same as MISO is taking. I think that opportunity will be used rarely, but it's an important option for the state regulators, because it does compel the other stakeholders to pay more attention to what the regulators have to say, and try to find common ground. 
I think the states are getting more sophisticated. They understand MISO better, and that's been a steep learning curve. 
Also we invite MISO here for a quarterly meeting, and that's very beneficial. We get to ask questions and raise topics that are of concern, and we have a chance to follow up with people who are making decisions. 
Here at the commission we recognized that we didn't have the resources we needed to stay on top of pressing issues at MISO and FERC, with planning, reliability, and market functions. We made some staffing changes in order to devote more resources, and it's been very helpful. The next step is to add more resources so that we can help guide and shape the decisions, which is a different thing from being able to comment and object. We're not there yet. 
Scott: We've spent a lot of time on transmission issues and have people dedicated solely to them. We're different from probably every other state, because we're in two different RTOs that have different planning processes and operations. We're in a different position in both of them. In PJM, geographically we're on the far west end of their territory, and in MISO we're the only fully competitive state in the footprint. 
Back when the nuclear plants were built, the state also built substantial transmission at the same time. Statutorily our job is to protect our ratepayers and make sure what they pay is reasonable and prudent. We have to be careful to avoid imposing new costs for transmission that someone else wants. We're very cautious about it and you'll see us in litigation over the issue.
But at the same time, we have good relationships with both RTOs. They understand where we're coming from and we know where they're coming from. As we talk about resource adequacy, we understand the value of bringing wind from Iowa or the Dakotas to the eastern part of PJM. We have a big RPS ourselves that we want to flourish. 
We're involved in OMS and OPSI (the Organization of PJM States Inc.) Our unique status, however, means that we don't necessarily agree with the other states all the time. In fact we disagree a lot. That's OK, but that's why you see us challenging some of the orders when they go to FERC. 
FORTNIGHTLY Natural gas is having a different effect in different parts of the country. How is cheap natural gas affecting long-term resource planning in your state?
Heydinger: It's not having quite the effect in Minnesota that it's having in some places. Xcel got ahead of the game by converting three coal plants to natural gas a while ago as part of an effort to reduce pollution in the Twin Cities metropolitan area. I don't think Xcel had any idea at the time that natural gas costs would fall as they have, nor did anybody else. But it was fortunate. The change was made to bring down pollution in the urban area, but it clearly has had a benefit for customers by shifting resources from coal to natural gas. 
We are seeing several utilities converting to natural gas or acquiring more gas-fired generation. But while the cost of natural gas is definitely low, the cost of wind has really dropped too. There's real competition and natural gas isn't the sure winner in Minnesota that it might be in other parts of the country. Xcel's resource acquisition process is ongoing, so I don't know how it's going to turn out. But there will be some head-to-head comparisons of resource costs. 
Otter Tail just announced it's purchasing more wind, and Minnesota Power and Xcel are purchasing more wind. [At press time, the Minnesota PUC approved a separate proposal by Xcel to add 750 MW of wind generation to its Upper Midwest grid. The company said the projects will save customers $225 million over the projects' lives.] So while we'll see some additional transition to natural gas, I don't think it will be to the same extent that some other states might. 
The natural gas plants here are running at a relatively low capacity, so the expectation is that some of those plants will run more when the fuel cost is low, and that's good because it doesn't require increased investment. 
We know that natural gas use has gone up, especially if you look at all resources used in Minnesota in 2010, 2011, and 2012. But we must be careful which horse we ride. There might be longer-term benefits of natural gas, but I don't think we've got all the issues worked out with fracking and shale gas. There are a lot of unknowns as we've quickly moved to develop these domestic fuel sources. I want to be sure we have the whole picture. Our IRP process helps a lot, because it gives us a chance to weigh and compare costs. 
We will have some challenges in the next few years as coal plants shut down, but they're mostly issues of timing. Can utilities schedule those shutdowns in such a way that the coal that's going offline and the coal that's being retrofitted move in sync with the development of new resources? We're not faced with as many challenges from this shift as some states are. If we can maintain sufficient variety in the resources we have available and don't become too heavily dependent on one, over the long term it's going to be beneficial to the state. That's been borne out by what we've seen with both coal and nuclear power too. States that were too dependent on one form of energy have incurred gigantic costs as regulations have changed. 
But having said that, 2030 is going to be another big milestone, because the licenses will expire for the Monticello and Prairie Island nuclear units in the early 2030s, and that's a lot of power in very centrally located places. It would take a lot of distributed generation to replace those nuclear plants. Everybody knows it, and we need to plan our direction and build flexibility into the system. It seems like a long time away, but in the utility planning horizon, it isn't.
Kjellander: Not long ago, Idaho Power brought its first baseload natural gas resource online at Langley Gulch. The plant helps eliminate the need to build transmission to bring in resources from elsewhere. Several gas-fired peakers also have been brought online, some to accommodate the integration of wind power. We're seeing natural gas become a more important part of the resource stack.
Also we're seeing for the first time ever in Idaho some commercially viable natural gas exploration. We might actually become a natural gas producer. 
Natural gas has the potential to be a game changer. But as regulators we need to be concerned about becoming too reliant on any one resource. We've been a heavy hydro state; about 50 percent of Idaho Power's supplies have been hydro. That's wonderful when you get a good water year, but when the snow pack is bad and you get no rain in the spring, the reservoirs don't fill up, and you have to go to the market. In the Pacific Northwest, if you have a bad hydro year, so do all your neighbors. So you're looking long and far to bring in resources, which means they'll be pricey. That's a reality.
Unfortunately we don't know what EPA will do with coal-fired generation. Around 40 percent of Idaho Power's supplies come from coal. Based on the risk associated with that, I'm glad we don't have more coal-fired generation today. 
Having a broader mix of resources in the portfolio is a plus, and having some natural gas in there is good. How much should you have? I don't have an answer, but if you have too much of any one thing, whatever risk is associated with it will become a negative for your customers. 
Scott: The shift toward reliance on natural gas is absolutely something we're concerned about. Although we don't have the direct authority that other state commissions do, as part of policy committee meetings we're constantly working with other states to figure out the planning response. We're also interested from the environmental perspective in what's going to happen with the fuel mix. We have to be at the table during the state implementation plan (SIP) process. 
In Illinois gas prices have driven electricity prices down fairly dramatically at the same time that municipal aggregation was coming into effect, and the ARES were able to offer tremendous price savings to customers in the state, to the point that now about 60 percent of Illinois's load has switched to alternative suppliers. So in the short term, gas prices have been a boon for consumers. In the long term, we've got three major companies with large coal and nuclear fleets. One of those companies – Dynegy – just came out of bankruptcy and is trying to purchase Ameren units in Illinois. Another, Midwest Generation, is going through bankruptcy now. This might have a profound effect on the generation mix. Although we don't have a specific regulatory function over generation, it's a conversation we need to be in. We need to know what it will look like from a reliability standpoint. 
FORTNIGHTLY Some utilities are getting into transportation infrastructure as an adjacent business, sometimes with rate base investments. Is that happening in your state?
Kjellander: If natural gas distribution companies were going to be involved in a business that would involve selling their resources for transportation, I don't know how we would regulate that. My sense is they'd try to do something outside of our regulatory scope. I'm not aware of anything that uses a utility business model, or invests in technology that would end up in the rate base. 
Scott: There are some EV charging station cases pending now. Also we looked at the regulations for EVs, charging stations, and the impact on reliability. There's a separate state commission [the Electric Vehicle Advisory Council, formed in 2011] that's doing that now, under statute. 
We're seeing a lot of charging stations get put up. Walgreens has them. The Illinois Tollway has charging stations at its oases. We're seeing them pop up in Chicago, at businesses, shopping malls, and in private garages. We're seeing manufacturers trying to sell them here. I think there's some real promise that's going to be bigger as it goes on.
With natural gas vehicles, it's pretty much combined with fleets now, whether short-haul trucking or buses, in both the private and public sector. Our role would be the same as on the electric side, with regulations needed to facilitate it.
Heydinger: We are aware that this is on the horizon. We have a couple of dockets that have touched on it, but we haven't had to dig into it yet. 
I expect we'll see more EVs on the residential customer side, and CNG will tend to be for larger fleet customers. Historically, the PUC hasn't regulated transportation fuel. How CNG will be regulated remains to be seen.
Dakota Electric [a Minnesota cooperative that voluntarily files regulated rates] has an EV charging rate. That's the only company in the state that does. They're very excited about it. It feeds into the DG trend, and I think it will be interesting. I think electric cars will be a lot like the Prius and other hybrids. The penetration in the market will go slowly for a while, and then it will pop and alternative vehicles will become commonplace.
We focus a lot on transmission and generation planning. We don't focus much on distribution planning, but one of the concepts we've been toying with is what might we want to do in the IRPs to pull distribution planning more into the picture. Because if you're going to look at DG and EVs, what are the utilities doing? What kind of investments are they planning for their distribution systems? What are the projected costs? Can it be done in a strategic, locational way, or are we just stuck with providing upgraded distribution everywhere at once? 
That's challenging because we haven't historically done much with distribution planning, except for monitoring reliability. We might see some change in that. We might be asking more questions of utility companies.
FORTNIGHTLY What other issues are rising in importance?
Heydinger: The first issue is cybersecurity. We are told by the federal agencies that there are cyber attacks on public utilities all the time. It's not the type of power loss that we have any experience with. It's not like a blizzard or a hurricane or tornado, with the ability to limit it to location and then deploy line crews toward restoring service. So we're very concerned about it. 
We recently sent out letters to the utilities, not only the ones we regulate, but also the munis and co-ops, expressing our concern and asking each of them to consider their readiness and response to an incursion. We've invited their comments about not only their own preparation, but about what they think is the appropriate role for the commission. We've also asked them about their compliance with existing national standards. 
We're just getting into this, but we have two significant concerns. One is reliability. Are we prepared? It's not only a question of what are companies doing to prevent cyber attacks, but how do they plan to recover? The other question, also very challenging for us, is how will we know how much money utilities ought to be spending to prevent incursions? How can we gauge whether $1 million or $10 million or $100 million is too much? 
The other issue is we need to be careful that in our zeal for increasing our renewables we don't overlook energy efficiency and demand-side resources. I don't want us to get too caught up in the topic du jour and forget to look at the larger economics. I don't oppose solar or more wind. We need a mix of resources to help protect us. Let's just make sure we have all of our tools available.