Deck:
State regulators address transformative forces.
State regulators address transformative forces.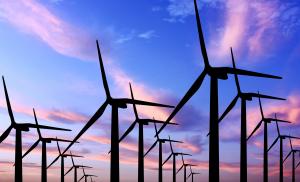 One of the main purposes of utility regulation is to provide certainty for investment and operations. Utilities run the world's largest infrastructure, and those assets don't turn on a dime. The system is planned, designed, and executed on a time horizon spanning decades – 30 years or more for baseload power plants and transmission systems.
Given this planning time scale – and the magnitude of its investments – utilities understandably dislike paradigm shifts. If they were subject to the whims of fickle market forces and technologies that advance at a Moore's Law pace, cost of capital would be much higher for utilities than it is today. Utility stock wouldn't be mattress money; it would be more speculative. And the utility system likely would be less stable – that's the cost of trying to bring new technologies on stream faster. Whether a laissez-faire energy market, without financial regulation, would produce lower costs than today's quasi- and fully regulated markets is an intriguing question, but it's largely academic; regulators (and the legislators who provide their authority) have their hands on numerous levers that determine which direction the industry will go, and how fast.
However, those levers don't work like they once did. 
Between technology advancement and federal regulation, regulators are scrambling faster than ever to keep up with changing market conditions. Meanwhile, state legislatures and federal policy makers are handing down new mandates and directives – in some cases shrinking regulators' authority, and in other cases providing new tools that regulators must learn to use. 
As a general matter, the basic utility regulatory compact remains in place, but even that is being subjected to new scrutiny. The fundamental definition of "utility service" is beginning to evolve – driven primarily by a rapid growth curve for non-traditional energy resources, specifically wind and solar energy, distributed generation (DG), and demand-side management. Even cheap natural gas is putting a strain on regulators' ability to plan ahead.
Exactly what this means for the industry depends on whom you ask. For this Regulators' Roundtable, we spoke to the leaders of three commissions in inland states that are experiencing transformative changes: 
Doug Scott, Chairman, Illinois Commerce Commission
Beverly Jones Heydinger, Chair, Minnesota Public Utilities Commission
Paul Kjellander, President, Idaho Public Utilities Commission
Their comments suggest that while the game might well be changing for utilities, regulators are determined to maintain a semblance of certainty in the services the industry provides.
FORTNIGHTLY Industry trends are driving utility regulatory policies differently in different states. How are the issues evolving in your state, and how have they affected the commission's focus and efforts?
Paul Kjellander, Idaho PUC: One of the key drivers – dependence on natural gas prices – has driven our thought processes. We're always looking to bring on least-cost resources. Going forward natural gas will have a major role in integrated resource planning (IRP) for utilities. When utilities replace generating facilities, their decisions will be heavily dependent on the cost of natural