Deck:
National Security Strengthened
Author Bio:
Mark Warner is a United States Senator representing Virginia.
United States Senator Mark Warner has represented Virginia since he was elected a dozen years ago. Prior to his career in Washington, and his term as Governor of the Commonwealth, he helped found or was an early investor in several tech companies including telecom giant Nextel. So, the Senator knows his telecom and remains passionate about what progress in that field can mean for the economy, and as Vice Chair of the Senate Intelligence Committee, what it can mean for improved cybersecurity. And he wanted to wax poetic about this new initiative at the Federal Communications Commission to make 900 megahertz spectrum available, to utilities in particular, for private LTE broadband networks. The PUF team was more than happy to accommodate the Senator as you can see below.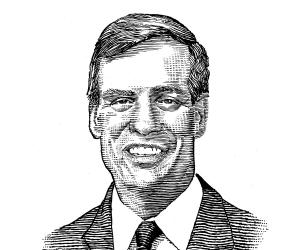 PUF's Steve Mitnick: In addition to being the U.S. Senate's leading expert on preparing a tuna melt, you're arguably its most knowledgeable member on wireless tech. So why is the new FCC action on 900 megahertz broadband important for the utilities industry?
Senator Warner: Oh, so you saw the tuna melt video! I do hope you enjoy that classic recipe — and don't forget to wash your hands before making it!
As you mentioned, I did get my start in wireless. In fact, my earlier business successes came because
of the enormous potential we saw in the 900 megahertz band.
The FCC's action is important for utilities because it finally provides an opportunity for them to access a spectrum that can be used for the modern broadband communications they will need to keep the grid safe and reliable and resilient. I know a wide range of utilities supported this proceeding at the FCC and multiple utilities participated in FCC experimental licenses investigating different 900 megahertz broadband use cases.
If you think about it, the power grid was built over a century ago. Just about every other industry has taken advantage of the huge advances in digital technology and wireless communications to improve their products and processes, but electric utilities have been left behind because, for security and reliability reasons, they've felt they needed to have their own private networks. 
A key barrier to that has been the lack of spectrum availability to support those specialized networks.
Now, thanks to this new FCC order, utilities can get access to that spectrum.
So, a big congratulations to the FCC for an important — and bipartisan — decision.
PUF: You were instrumental in launching the Senate Cybersecurity Caucus, so if utilities could use this spectrum for private networks separated from the Internet, how could that improve cybersecurity?
Senator Warner: Actually, this spectrum is good from a cybersecurity perspective for a number of reasons. Yes, it could be used for a private network that is not connected to the Internet, and that's important to protect against attacks launched from abroad by hostile states and other foreign actors.
We are seeing more and more cyberattacks across a wide range of our infrastructure. If you have a truly private network that you own and control, you can have more control in managing the network security of those communications. 
A second great thing about a private network is that you can ensure that the most critical applications are treated accordingly. If you have an application that needs super-fast communications - like one that senses when a power line breaks and kills the power before it hits the ground - you really focus on developing specialized end-to-end solutions tailored to those use cases.
PUF: Is it helpful that this spectrum would be in the 900 megahertz band?
Senator Warner: It's very helpful. When I worked in the wireless industry, we called this "beachfront spectrum" to describe how desirable it is. The reason is that radio waves in low-band frequencies like 900 megahertz are better able to carry over large distances and to penetrate obstacles like foliage
and buildings.
And those great characteristics mean the network doesn't require as many cell towers to provide coverage - which results in far lower construction and maintenance costs. 900 megahertz spectrum is also good because it's one of the bands included in the LTE standard, which is the state of the art for mobile wireless technology. And that means relying on commercial grade capabilities rather than more brittle and opaque proprietary interface standards.
And last, it's important that this spectrum in the 900 megahertz band is licensed by the FCC. We've heard utilities express a desire for exclusive use spectrum rather than a shared or unlicensed model. That makes it more reliable for the utility — it can control all of the spectrum's capacity, because nobody else is using it for potentially incompatible operations.
PUF: Could utilities' build-out of their private networks help advance Internet service for under-served rural areas in Virginia and elsewhere nationally?
Senator Warner: Yes, and I'm proud to say Virginia is a leader in this area. We have a law currently being implemented by state utilities and regulators that encourages utilities that build grid communications infrastructure to share that infrastructure with projects, bringing Internet access to rural parts of the state that don't have it. 
The federal government has provided funding to subsidize the cost of deploying service, but there still are areas that lack service. Now that utilities will build out new private networks for grid communications using this 900 megahertz spectrum, the towers and fiber they install could also be used to support rural broadband. The infrastructure, once deployed, can be used to close the digital divide that exists in some of our rural communities.
Fortnightly Extra Edition Articles:
FCC Allows Utilities Private LTE Broadband
By PUF Staff

Extra. Extra. Read All About It.
By Steve Mitnick, Editor-in-chief

Chair Pai's View
Why the FCC Acted
By FCC Chair Ajit Pai

Senator Warner's View
By U.S. Senator Mark Warner

President Presley's View
By NARUC President Brandon Presley

CEO Fanning's View
Cybersecurity Implications
By Southern Company CEO Tom Fanning

Commissioner Chong's View
By Commissioner Rachelle Chong

Coolest Thing FCC Has Done in Decades
By Steve Mitnick, Editor-in-chief