Generation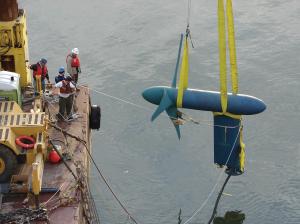 New York-based Verdant Power filed an application with the Federal Energy Regulatory Commission (FERC) that would allow the company to install up to 30 new tidal power turbines in the East Channel of the East River in New York. If approved, the Roosevelt Island Tidal Energy (RITE) project would be the first tidal power plant in the United States licensed to transmit energy onto the grid. Verdant Power's Free Flow kinetic hydropower system uses three-bladed turbines deployed in fast-moving tides and rivers to generate clean energy.
ABB supplied mechanical, electrical, and automation equipment for Yukon Energy Corp.'s Mayo B hydroelectric project, located on the Mayo River, in the Yukon, Canada. ABB is executing the project as part of a strategic alliance with Chongqing Yunhe Hydropower Group, one of the world's leading turbine suppliers in the small hydro market, and will be providing the turbines and generators. ABB will supply the excitation system, governor system, and various mechanical and electrical auxiliaries for this equipment. In addition, ABB will provide required site services to ensure the project is operational by the end of 2011
San Diego County for the first time approved a vertical axis wind turbine. The 3.4 kW Falcon turbine from WePOWER was installed on an 18' pole on private property by Joe Moore Construction, an authorized WePOWER dealer. Testing and certification organization TUV SUD America inspected and approved the job.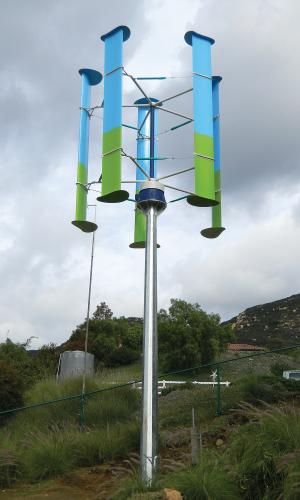 Abengoa Solar finalized a $1.45 billion financing to build Solana, the world's largest parabolic trough concentrating solar plant. This plant, with a total investment of approximately $2 billion, will generate 250 MW. Following the conditional commitment announced by President Obama last July, the Department of Energy issued a loan guarantee to support the project. The facility will sell power to Arizona Public Service under a 30-year agreement.
The California Public Utilities Commission (CPUC) moved to implement Pacific Gas and Electric's (PG&E) solar PV program, which the CPUC adopted in April 2010. PG&E's five-year solar PV program will facilitate the development of 500 MW of solar PV facilities in the range of one to 20 MW in PG&E's service area. Under the program, PG&E is authorized to hold competitive solicitations for approximately 50 MW per year and to execute contracts with independent power producers for 250 MW during the course of the program.
SunPower signed three power purchase agreements with Southern California Edison (SCE) totaling 711 MW. SunPower will install its Oasis modular solar technology at sites in Rosamond and Los Banos, Calif. Engineered to optimize use of available land, each SunPower Oasis power block uses 425 watt solar panels and tracking systems.
The Department of Energy finalized a partial loan guarantee for $1.3 billion to support the world's largest wind project. The loan will finance the Caithness Shepherds Flat project, an 845 MW wind generation facility located in eastern Oregon sponsored by Caithness Energy and GE Energy Financial Services. The Caithness Shepherds Flat wind project will be the first in North America to use 338 GE 2.5xl wind turbines, which have been used in Europe and Asia. Once completed, the