Author Bio:
Bruce W. Radford  is publisher of  Public Utilities Fortnightly .
1. 'Policy' Guides the Grid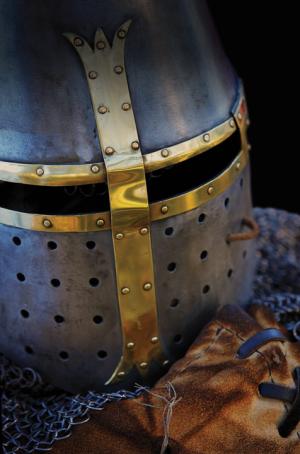 Transmission planners—engineers mainly—must now make judgments about state resource aims.
In the year's most significant decision, the Federal Energy Regulatory Commission (FERC) told public utility transmission service providers they must participate in a regional planning process and go beyond the time-tested, twin engineering aims of ensuring reliability and reducing line congestion—to consider "public policy" needs. Such policies include state renewable portfolio standards, emissions controls issued under current or future regulations of the Environmental Protection Agency, or other state or federal mandates concerning demand response services, generation technologies, or even smart grid applications.
Known as FERC Order 1000, Transmission Planning and Cost Allocation by Transmission Owning and Operating Public Utilities , the new rule blurs the line between federally regulated transmission planning and state-imposed resource planning. It could lead even to the formation of regional state collaborative groups as a necessary step to allow states to define their own policy goals and incorporate them into a multi-state plan.
As PJM had predicted during the rule's comment phase, the new regional model would "seem to point to the need for regional compacts among states."
Among other changes, the rule forces regional planners to adopt cost allocation principles—even for regional planning groups that lack tariff-setting authority. And while the rule carves out an exception to allow incumbent utility transmission owners a right of first refusal (ROFR) to upgrade or expand their own lines, or to build new lines within a proprietary right of way, the rule doesn't preserve an ROFR everywhere within the incumbent's franchised service territory, as Commissioner Moeller had urged. (Docket No. RM10-23, Order 1000, July 21, 2011, 136 FERC ¶61,051.)
2. Carbon Not a Nuisance (Yet)
Plaintiffs must wait for EPA rule before suing greenhouse emitters.
Finding that the Clean Air Act (CAA) vests authority in the U.S. Environmental Protection Agency to take first crack at regulating greenhouse gas (GHG) emissions, the U.S. Supreme Court ruled this past summer, in American Electric Power v. Connecticut , that disgruntled states, cities, and other plaintiffs must cool their heels and wait for the EPA first to decide whether and how to regulate carbon dioxide emissions from electric generating plants, before bringing suit against utilities or power producers for GHG emissions as a common law nuisance.
Following on its 2007 opinion in Massachusetts v. EPA that the CAA authorizes federal regulation of emissions of carbon dioxide and other greenhouse gases, the High Court took the next logical and convenient step, ruling that such authority displaces any federal court jurisdiction under general tort law—at least until such time as the EPA should make its voice heard.
Such action had been expected in July, when EPA was to have issued a notice of proposed rulemaking (NOPR) on New Source Performance Standards for Greenhouse Gas Emissions from Electric Generating Units, with a final rule expected in May 2012. (Settlement Agreements to Address Greenhouse Gas Emissions From Electric Generating Units and Refineries: Fact Sheet .)
However, as this issue