Author Bio:
Bruce W. Radford is publisher of Public Utilities Fortnightly.
1. 'Policy' Guides the Grid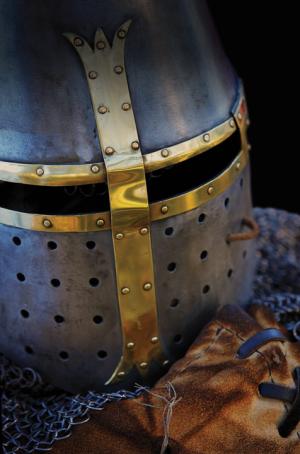 Transmission planners—engineers mainly—must now make judgments about state resource aims.
In the year's most significant decision, the Federal Energy Regulatory Commission (FERC) told public utility transmission service providers they must participate in a regional planning process and go beyond the time-tested, twin engineering aims of ensuring reliability and reducing line congestion—to consider "public policy" needs. Such policies include state renewable portfolio standards, emissions controls issued under current or future regulations of the Environmental Protection Agency, or other state or federal mandates concerning demand response services, generation technologies, or even smart grid applications.
Known as FERC Order 1000, Transmission Planning and Cost Allocation by Transmission Owning and Operating Public Utilities, the new rule blurs the line between federally regulated transmission planning and state-imposed resource planning. It could lead even to the formation of regional state collaborative groups as a necessary step to allow states to define their own policy goals and incorporate them into a multi-state plan.
As PJM had predicted during the rule's comment phase, the new regional model would "seem to point to the need for regional compacts among states."
Among other changes, the rule forces regional planners to adopt cost allocation principles—even for regional planning groups that lack tariff-setting authority. And while the rule carves out an exception to allow incumbent utility transmission owners a right of first refusal (ROFR) to upgrade or expand their own lines, or to build new lines within a proprietary right of way, the rule doesn't preserve an ROFR everywhere within the incumbent's franchised service territory, as Commissioner Moeller had urged. (Docket No. RM10-23, Order 1000, July 21, 2011, 136 FERC ¶61,051.)
2. Carbon Not a Nuisance (Yet)
Plaintiffs must wait for EPA rule before suing greenhouse emitters.
Finding that the Clean Air Act (CAA) vests authority in the U.S. Environmental Protection Agency to take first crack at regulating greenhouse gas (GHG) emissions, the U.S. Supreme Court ruled this past summer, in American Electric Power v. Connecticut, that disgruntled states, cities, and other plaintiffs must cool their heels and wait for the EPA first to decide whether and how to regulate carbon dioxide emissions from electric generating plants, before bringing suit against utilities or power producers for GHG emissions as a common law nuisance.
Following on its 2007 opinion in Massachusetts v. EPA that the CAA authorizes federal regulation of emissions of carbon dioxide and other greenhouse gases, the High Court took the next logical and convenient step, ruling that such authority displaces any federal court jurisdiction under general tort law—at least until such time as the EPA should make its voice heard.
Such action had been expected in July, when EPA was to have issued a notice of proposed rulemaking (NOPR) on New Source Performance Standards for Greenhouse Gas Emissions from Electric Generating Units, with a final rule expected in May 2012. (Settlement Agreements to Address Greenhouse Gas Emissions From Electric Generating Units and Refineries: Fact Sheet.)
However, as this issue went to press, the EPA informed Fortnightly that it is working with petitioners on a new schedule, and "plans to announce its next steps shortly."
Meanwhile, as the Supreme Court explained, if EPA should choose not to set emission limits, states or private parties may petition the agency to issue a rulemaking, with EPA's response then at last reviewable in federal court. (No. 10-174, June 20, 2011, 131 S.Ct. 2527, 180 L.Ed.2d 435.)
3. Gigabucks for Negawatts
Demand response comes of age, earning full compensation in energy markets.
In a case that perhaps drew more scholarly interest than any other in recent memory, the FERC ruled last March in Order 745, Demand Response Compensation in Organized Wholesale Energy Markets, that a commitment not to buy electricity in wholesale markets run by regional transmission organizations (RTOs) should earn the same energy market clearing price as is paid to a generating plant that supplies it—provided, however, that the transaction earns net benefits—i.e., that the total cost for all consumers is lower if the RTO accepts the DR offer of conservation, rather than a supply offer from the generator or other comparable resource.
The decision marked a philosophical victory for commission Chairman Jon Wellinghoff, and the ultimate triumph for Amory Lovins, the godfather of demand response, who sparked a revolution a quarter-century ago with his groundbreaking work in the pages of this magazine ("Saving Gigabucks With Negawatts," March 21, 1985, p. 24).
Many industry economists and trade groups had argued that a market participant selling demand response avoids paying the purchase price of energy, and in reality sells no more than an option to buy, and thus should be paid only the clearing price minus the generation component ("G") of the retail rate, or LMP – G.
As we noted last issue ("Yes We Have No Negawatts," October 2011), a similar debate is now underway at FERC (Docket ER11-3322, filed April 7, 2011) involving the proper compensation when traders sell demand response into RTO capacity markets. (Docket No. RM10-17, Order No. 745, March 15, 2011, 134 FERC ¶61,187.)
4. A MOPR, Not a NOPR
Capacity 'dumping' into PJM's RPM market sparks a swift—and perhaps overzealous—response from FERC.
When New Jersey enacted legislation designed to short-circuit—some would say "game"—PJM's regional capacity market, known as the "Reliability Pricing Model," or RPM, by sending out an RFP to solicit new generating resources to submit lowball bids into the market to drive down the clearing price, the FERC reacted strongly.
First, it OK'd a new bid floor—the minimum offer price rule, or "MOPR"—that would cover generating plants and other resources bidding into the RPM (demand, for instance), including power plants owned by load-serving utilities (LSE) choosing to "self-supply" their own capacity into the market to meet their installed capacity requirements. So far, so good.
But second, the FERC took a measure that many saw as overkill: it adopted a virtual before-the-fact prudence review by defining the new bid floor in terms of a unit-specific, cost-indexing benchmark that would be developed by PJM and then applied case-by-case to specific resource types by the PJM Independent Market Monitor. As a result, a utility LSE submitting a noncompetitive bid to offer its own self-financed and self-supplied capacity into the RPM might find its bid disqualified as predatory, forcing it then to go into the market to buy capacity—and in effect pay twice to meet resource adequacy requirements.
Responding to a fierce outcry, FERC eventually agreed to rehear the case. It held a technical conference in late July to seek ways to minimize risks for utility LSEs seeking to self-supply their own capacity. (Docket Nos. ER11-2875, EL11-20, April 12, 2011, 135 FERC ¶61,022; order on rehearing, June 13, 2011, 135 FERC ¶61,228.)
5. Ramp Up the Frequency
RTOs buying ancillary regulation service must now pay for mileage, accuracy, and fast response.
In late October, in Order 755, the FERC waded into a ratemaking backwater by ordering RTOs to reform the prices they pay for secondary frequency response, the ancillary service known as frequency "regulation." That's the service that consists of the injection or withdrawal of real power, pursuant to dispatch instructions from the regional grid balancing authority (and often carried out through automatic generation control, or AGC), for the purpose of mitigating frequency deviations or an interchange power imbalance, as measured by the area control error (ACE).
FERC's aim is to ensure that faster-ramping resources—such as demand response, or perhaps battery, flywheel or thermal storage—are fully dispatched for regulation service and compensated for their superior capability and the extra work they perform in mitigating frequency deviations, thus freeing up other, more traditional resources, such as natural gas combustion turbines, so they can supply energy and perform more in line with their most advantageous operational characteristics, and help bring down the total cost of delivered energy.
FERC's new rule forbids RTOs from paying for regulation only according to the offered capacity. Rather, RTOs must now offer a two-part payment, reflecting both: 1) capacity value, as reflected by a uniform energy market clearing price and the lost opportunity cost of not selling energy market, multiplied by the ramp rate, in MW/minute; and 2) the total "mileage" or electrical work performed in response to dispatch signals, as measured by total absolute movement in MW-hours up and down, without netting, again based upon a uniform energy clearing price.
The rate also must reward accuracy of response. For example, if an RTO receives telemetry data every 10 seconds, it must measure how often over a five-minute period the regulation resources delivered exactly the megawatts requested, and then pay compensation for the fraction of the total "mileage" that met the dictates of the dispatch signal. (Order 755, Docket Nos. RM11-7, AD10-11, Oct. 20, 2011, 137 FERC ¶61,064.)
6. Cap-and-Trade Still Lives
California OK's another key element of its pioneering climate plan.
On October 20, as this issue was going to press, the California Air Resources Board (CARB) adopted final regulations on a cap-and-trade plan that will set a statewide limit on sources responsible for about 85 percent of the state's greenhouse gas (GHG) emissions, and which requires other companies not subject to that ceiling to supply allowances, each worth one ton of carbon dioxide, to cover their annual CO2 emissions.
The regulation will cover some 360 companies representing 600 facilities, and is divided into two phases. The first phase, starting in 2013, will cover all major industrial sources, along with electric utilities, which will be given allowances to be sold at auction for the benefit of ratepayers. The second phase, starting in 2015, brings in distributors of natural gas and transportation fuels.
CARB had first adopted a cap-and-trade regime for carbon dioxide emissions late last year (Resolution 10-42, Dec. 16, 2010), only to see the plan enjoined by a state superior court, which ruled that the board had failed to consider other program alternatives, such as a carbon tax, that might have the same mitigating effects. (Asso. of Irritated Residents v. Calif. Air Resources Bd., Case CPF-09-509562, Mar. 18, 2011.)
Under the latest iteration, the Air Resources Board initially will provide the majority of allowances to all industrial sources, using a calculation that rewards the most efficient companies. Those that need additional allowances will be able to purchase them on the market, or at regular quarterly auctions run by the board. The first auctions were slated for August and November 2012.
7. Cyber Insecurity
FERC sends NERC back to the drawing board on CIPS Version 4.
Citing what it called a "reliability gap," FERC sent the North American Electric Reliability Corp. (NERC) back to the drawing board on the latter's proposed new Critical Infrastructure Protection Standards (CIPS), Version 4, after questioning NERC's staged approach to cyber security. In that approach, a cyber asset is deemed "critical" and requiring of protection only if essential to the reliable operation of an electric system network asset identified independently as critical on the basis of NERC's newly approved bright-line test for criticality of bulk power system components, based on voltage or capacity size—a framework that would target 532 control centers as critical, but leave 222 control centers with no obligation to apply cyber security measures.
Instead, FERC asked for more industry comment on whether to incorporate into the CIP standards some or all of the tiered approach to cyber security advocated by NIST, the National Institute of Standards and Technology. The NIST framework calls for at least some baseline level of cyber security protection for all BPS assets.
Citing network connectivity, and the chance that intruders might compromise multiple critical sites by gaining access to a single, isolated non-critical control point, FERC questioned how any control center and its cyber facilities, no matter how small, would not be identified as a critical asset. (Docket No. RM11-11, Sept. 15, 2011, 136 FERC ¶61,184.)
8. Korridor Killer
DOE's failure to consult states threatens FERC's backstop transmission siting authority.
In February the U.S. Fourth Circuit Court of Appeals struck down the U.S. Department of Energy's 2007 decision that designated certain areas of the Mid-Atlantic and Southwest as national interest electric transmission corridors (NIETCs), finding that DOE failed properly to "consult" with affected states in connection with preliminary grid congestion studies, as required under the Energy Policy Act of 2005, even though it found that DOE did properly allow for public comment on its proposed NIETC designation for the two regions, once the congestion studies had been completed.
Moreover, according to the court, DOE failed to fully assess the possible environmental impacts associated with NIETC designation for the two regions.
DOE had maintained that it wasn't required to produce an environmental impact statement because it was simply designating corridors rather than actually siting electric transmission lines. But the court deemed it illogical to think that the designation of the national interest corridor wouldn't qualify as a major federal action or that it wouldn't significant affect the environment. (California Wilderness Coalition et al. v. DOE, Nos. 08-71074 et al., Feb. 1, 2011, 631 F.3d 1072.)
9. The Burden Not Shared
Why local governments will want to take care in targeting the largest carbon emitters.
Overturning a federal district court decision, the Fourth U.S. Circuit Court of Appeals ruled that an ordinance passed by local officials in the Washington, D.C., suburb of Montgomery County, Md., that required a single large emitter of CO2 (a coal-fired power plant) to pay a per-ton charge to the county didn't qualify as a tax, meaning that the federal courts wouldn't be proscribed by the federal Tax Injunction Act. As a result, the Fourth Circuit determined that federal courts have jurisdiction to hear a complaint filed by the power plant owner—GenOn Mid-Atlantic LLC—to challenge the ordinance.
According to the court, the chief problem with Montgomery County's proposed carbon charge was that its burden fell on GenOn alone. "But the whole idea of a tax," the court said, "is that it is, to some extent, a burden generally borne."
Moreover, the court added, the charge also fell outside the Tax Injunction Act because of its plainly regulatory purpose. The application of the act, the court explained, turns on the difference between "broader-based taxes that sustain the essential flow of revenue," and state or local governmental fees "that are connected to some regulatory scheme."
In other words, federal review of such levies should remain available so as not to "turn what are truly interstate issues over to local authorities." (GenOn Mid-Atlantic LLC v. Montgomery County, No. 10-1882, June 20, 2011, 650 F.3d 1021.)
10. Ozone Can Wait
Science again is held hostage, as the president, then EPA, backpedals on emissions.
In early September, the Obama administration's Office of Information and Regulatory Affairs wrote to EPA Administrator Lisa P. Jackson, advising her and the EPA against issuing a final rule for National Ambient Air Quality Standards on ozone, as had been planned for late this year. President Obama said he made the decision "to underscore the importance of reducing regulatory burdens and regulatory uncertainty, particularly as our economy continues to recover." The administration added that the Clean Air Act would require a revision in ozone emissions rules in 2013, updating the last science review in 2006. "Ultimately, I did not support asking state and local governments to begin implementing a new standard that will soon be reconsidered," the president said on September 2.
The decision followed EPA's decision in May 2011 to delay implementing its industrial Boiler MACT rule (Maximum Achievable Control Technology), pending the outcome of either its reconsideration of the rule or a judicial review, whichever comes first. Then, in mid-October, the EPA softened parts of its new Cross-State Air Pollution Rule (CSAPR) for the transport across state lines of fine particulates and ozone, issued only recently in July to replace the Clean Air Interstate Rule (CAIR).The EPA announced a broader zone of tolerance for some 10 of 27 affected states, and postponed the possible imposition of penalties for noncompliance from early 2012 back to 2014. (Re Plans to Reduce Interstate Transport of Fine Particulate Matter and Ozone in 27 States, EPA-HQ-OAR-2009-0491, July 6, 2011, revised Oct. 6, 2011.)
The EPA said that by December 16 it would finalize its new MACT Standards for Hazardous Air Pollutants, the Utility Air Toxics Rule, along with New Source Performance Standards for fossil-fuel-fired electric generating units, as proposed in March. (See Docket Nos. EPA-HQ-OAR-2009-0234, EPA-HQ-OAR-2011-0044.)