Author Bio:
Dan Hahn leads Guidehouse's Energy Providers practice within the company's Energy, Sustainability, and Infrastructure segment. As a partner, he oversees a global team of industry and key account professionals that collaborate with utilities and energy companies, providing a broad set of strategy and transformation solutions as they navigate the energy transition. He brings 25 years of experience helping clients transform across multiple industry sectors in the areas of operations, digital, strategy, and technology.
You have a short elevator ride alone with the CEO of a major utility. What would you want to tell him or her?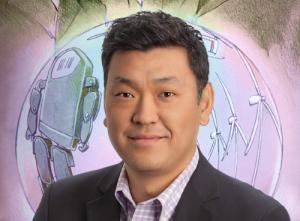 It's hard to see beyond the current COVID-19 crisis, but our industry has successfully navigated different crises before. As this will be the new reality, and as we return to a new normal, utilities must look to the future.
My advice to utility executives is simple. Be flexible and ready to adapt, focus on your customers, transform your business, and invest now in new Energy Cloud platforms. These emerging platforms unlock new customer value and have the potential to scale faster and yield greater profit margins than the traditional asset-based and supply models.
As these Energy Cloud platforms scale, utilities must embrace a new role - platform orchestrator. We have witnessed significant transformation unfold in the energy sector in the past decade. Today's energy system is cleaner, more distributed, increasingly mobile, and more intelligent.
But we are only at the beginning. Utilities have to further adapt and make different investment decisions as the customers, cities, and communities they serve rely on a partner that can evolve as their energy needs continue to change.
To transform their business, utility leaders need to define a broader customer and sustainability (adaptation) mission and develop a strategic roadmap that guides them as they build the energy system of the future.
This will require making difficult decisions on which strategic initiatives, investments, and divestitures to pursue while facing a higher-risk, more complex, and competitive operating environment.
Innovative new products and services that better meet customer needs and expectations will force the utility to lead. This change requires consistent internal adoption and external engagement with the ever-growing number of stakeholders and partners in their new ecosystem.
Utilities have to define the role they want to play in this new Energy Cloud reality: developer, operator, service provider, solutions provider, or orchestrator of emerging platforms such as Building-to-Grid, Integrated DER, and Transportation-to-Grid.
The utility as we know it will soon cease to exist, replaced by a full-service provider that orchestrates an ever more complex energy system that is not only safe, reliable, and affordable, but also resilient, clean, distributed, and mobile. Such an energy system can instantaneously adapt to its ever-changing environment.

PUF posed a baker's dozen questions about power's future to a similar number of the thought leaders at Guidehouse: