Author Bio:
Danielle Vitoff is an associate director in Guidehouse's global Energy, Sustainability, and Infrastructure segment. She supports companies, cities, and utilities in developing low-carbon strategies, including greenhouse gas footprinting, target development, risk and opportunity assessments, and implementation support. She is a LEED Advanced Professional and a TRUE Advisor.
What role can utilities take in their customers' quest to decarbonize? How have we seen utilities shifting more decarbonization choices to their clients?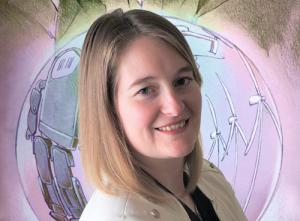 Most utilities already support their customers' decarbonization journey through energy efficiency programs and renewable electricity sales. However, they will need to deliver more advanced solutions in order to keep pace with customers accelerating their decarbonization targets and the implementation of new energy solutions.
Utilities can help their customers meet these goals by developing comprehensive solutions that support their customers' sustainability journeys. Embracing the role of decarbonization solutions provider requires shifting more choice and control to customers. Several integrated solutions can help utilities meet accelerating demand for decarbonization services. For example:
Electrification - Electrification of many systems is required to meet decarbonization targets, including heating and transportation. Utilities can offer key support to their customers in making this transition, including offering incentives and education to ensure the right decisions are made and that electric solutions are used most efficiently;
Collaborative resource planning - Utilities invite customers into their resource planning process and ensure better alignment around goals and expectations, including anticipating and planning for additional renewable demand;
Optimization and digitization - Advanced metering infrastructure, smart meters, and smart equipment offer powerful tools for utilities to interact with their customers, support cost optimization, improve grid reliability, accelerate decarbonization initiatives, and optimize grid operation;
Onsite renewable generation and storage - Most customers that have set decarbonization goals expect onsite renewable generation and storage to play a key role. Utilities can support these initiatives through program design, incentives, and supporting regulatory changes that enable customers to realize maximum value from their installations; and
Renewable fuels - With all energy ultimately becoming renewable, a smart combination of hydrogen and biomethane with electricity would be part of a cost-optimal route to full decarbonization for cities (buildings), manufacturing, and transportation.
Ultimately, the market demand for decarbonization services is growing quickly. Utilities can choose to work with their customers and help them achieve their aims or risk ceding market share to new market entrants who are already competing to provide these solutions.

PUF posed a baker's dozen questions about power's future to a similar number of the thought leaders at Guidehouse: