Author Bio:
Shannon Graham is a director in Guidehouse's global Energy, Sustainability, and Infrastructure segment with more than 20 years of energy industry experience. She worked in more than 20 countries and with dozens of clients to deploy new utility business models, utility organizations, and government programs. She focuses on transformational aspects of the electricity industry, including the integration of distributed resources into the electric grid and into utility business models – especially as it pertains to utility diversification.
How are European energy companies positioning themselves in a quickly decarbonizing market? What lessons can be learned from them for U.S. utilities?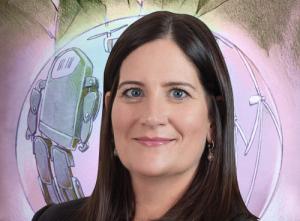 Europe's vision is to become a climate-neutral continent by 2050. Its energy companies are leading the shift from intensive carbon-based generation to aggressive renewable energy development, propelled by long-term energy policy and broad shareholder buy-in.
Advancing from early stage activities, industry players are now competing to stay ahead of the curve by developing low carbon customer solutions and transforming energy infrastructure to meet net zero targets.
On the customer side, beyond renewables, integrated offerings around e-mobility, distributed energy, building energy management, and other low carbon solutions are scaling up. Large commercial and industrial customers are championing the decarbonization of sectors, which requires intelligent planning and sizable investment in innovative solutions that can effectively integrate renewables, clean gas (including hydrogen), and carbon capture and storage. 
On the energy system and infrastructure side, the focus is on innovation, resiliency, and integrated network design to accommodate large-scale renewable energy and the transition to renewable gas. 
For example, energy companies in Northern Europe are using reliable offshore wind in the North Sea to decarbonize the energy system through production of green hydrogen and innovative integration of gas and electricity networks, and to decarbonize heavy industries in the south part of Germany.
The lesson learned for U.S. utilities? Start preparing now through no-regrets actions, including the following:
Pathways — Define a low carbon trajectory toward 2050 or earlier; 
Scale — Enhance design and be ready to scale - customers will demand it; and 
Partnerships — Work with best-in-class partners to tackle the complexity of the challenges ahead.

PUF posed a baker's dozen questions about power's future to a similar number of the thought leaders at Guidehouse: