Author Bio:
Rick Rodman is a partner in Guidehouse's global Energy, Sustainability, and Infrastructure segment working in the areas of strategic planning, trend assessments, business case studies, operational effectiveness, and business process re-engineering. He manages the development and implementation of large-scale programs at several federal civilian agencies. He has received numerous recognition awards from his clients for leadership, performance, and contribution to excellence. He served as one of the partners who helped win the 2014 Malcolm Baldrige National Quality Award for performance excellence through innovation, improvement, and visionary leadership.
How has risk management changed for utilities? What can utilities learn from other industries?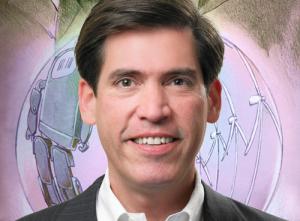 For the past century, utilities have effectively managed risks like asset performance and life cycle replacement by relying on sound engineering practices and efficient business processes.
However, utilities' risk management practices will need to change to address new evolving and emerging risks that increasingly threaten their strategy, business model, and operations. These include greater competition, emerging technologies, changing customer needs, and an increasing probability of significant risk events related to climate change, pandemics, and physical and cybersecurity.
Historically, utilities have managed traditional asset and regulatory risks well with controls-based processes managed by each business line. Increasingly, utilities are facing evolving risks related to technology, customer needs, and security, which need to be managed across business lines. Emerging risks related to business model and climate change are putting direct pressures on the utility's strategic objectives and must be addressed from the top.
Utilities must adopt a new risk management approach that marries the familiar, controls-based practices for risks that jeopardize day-to-day operations with new and evolving enterprise risk management methods that focus on addressing medium- and long-term risks to strategic objectives.
This new utility risk management framework addresses categories of risks holistically, which creates synergies to risk management by using common mitigations and focusing on whether the risks — collectively or individually — should be mitigated, transferred (such as through insurance), divested (sell the assets or the part of the business that houses the risk), or accepted and monitored.
PUF posed a baker's dozen questions about power's future to a similar number of the thought leaders at Guidehouse: