Generation
Florida Gov. Rick Scott and Florida Senate President Mike Haridopolos were on hand to help Florida Power & Light unveil what FPL called the first hybrid solar power plant in the world—FPL's Martin Next Generation Solar Energy Center. Spanning approximately 500 acres in western Martin County, Fla., the 75-MW hybrid facility connects a field of more than 190,000 solar thermal mirrors with an existing combined-cycle natural gas power plant to reduce fossil fuel consumption. FPL expects the project to displace combustion of approximately 41 billion cubic feet of natural gas and more than 600,000 barrels of oil—saving customers approximately $178 million in fuel costs over the facility's estimated 30-year lifetime. The project began initial operations in November 2010.
San Diego Gas & Electric (SDG&E) and a subsidiary of CSOLAR Development, a renewable energy company managed by Tenaska Solar Ventures, announced a 25-year contract for up to 150 MW of solar energy to be generated at the Imperial Solar Energy Center West's proposed 1,057-acre concentrated photovoltaic (CPV) power facility being built near El Centro, Calif. The project will connect with SDG&E's Imperial Valley substation and its output will be transmitted over the utility's Sunrise Powerlink transmission line, currently under construction and slated for completion in 2012. Also in connection with the contract, Soltec will build a new factory in the San Diego region to manufacture proprietary CPV modules. With an annual production capacity of 200 MW, the new manufacturing facility will be able to supply other projects in the desert Southwest.
Solar developer BlueChip Energy (BCE) acquired land adjacent to two utility substations in Lake County, Fla., for the development of a $200 million, 40-MW capacity solar farm. The project will deploy an estimated 140,000 solar panels and will be built in stages. Solar panels and racking systems are expected to be provided by Advanced Solar Photonics (ASP), the manufacturing subsidiary of BCE, for 75 percent of the project. Additional equity partners are expected to provide the remaining 25 percent of the modules. The company had originally planned to lease the Lake County property but later decided to purchase the land in order to enhance the "bankability" of the project. The power produced is intended to be sold locally and regionally under power purchase agreements.
CanTex Energy completed the second installment of payments to Wind Tex Energy for the exclusive rights to lease an additional 30,000 acres (total of 56,000 acres) of leases to the Lynn and Lenorah wind projects totaling 400 MW of capacity. The company says it will apply for an interconnect agreement and use existing transmission line capacity as part of a power purchase agreement in the Southwest Power Pool (SPP). Both projects will be able to supply into ERCOT when the Central location of the competitive renewable energy zone (CREZ) transmission line is completed by early 2013, connecting at the Long Draw 345 Kv switching station in Borden County, Texas. The project financing will require $25 million pre-construction and $810 million in construction financing. Plans are to install 2.75 MW or 3.0 MW turbines.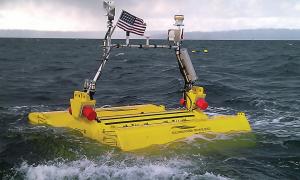 Juhl Wind completed the $42 million Adams Wind Project in Meeker County in west-central Minnesota. The project, which was announced in December 2009, includes 12 Alstom Eco 86 wind turbines, to provide about 20 MW of wind capacity. Xcel Energy will buy energy produced by the Juhl Wind project under a 20-year agreement. The wind farm is owned by local residents and farmers.
WindTamer Corp.'s board of directors approved changing the name of the company to Arista Power, Inc. The name change is subject to stockholder approval at the Annual Meeting of Stockholders to be held on May 18, 2011. The company will continue to use the "WindTamer" brand name on its wind turbines. The company intends to apply for a change in its ticker symbol immediately following stockholder approval of the name change.
U.S. Energy Secretary Steven Chu offered a conditional $102 million loan guarantee to support the Record Hill wind project, which includes a 50.6-MW wind farm and an eight-mile transmission line and associated interconnection equipment near the town of Roxbury, Maine. Developed and managed by Wagner Wind Energy of New Hampshire and Independence Wind of Maine, Record Hill is sponsored by the Yale University Endowment fund. The facility will consist of 22 Siemens SWT-2.3-93 turbines and new transmission lines to interconnect with Central Maine Power. The turbines will be installed with turbine load control (TLC) technology, a system of sensors and processing software that allows the turbines to continue to generate electricity under turbulent conditions, rather than be shut down completely. TLC is also expected to reduce wear-and-tear on the turbines, reduce operation and management costs, and preserve the lifetime of the turbine components.
GE introduced its 4.1-113 wind turbine, a 4-MW-class machine designed for offshore use. GE signed a contract to supply a 4.1-113 wind turbine, along with associated services, to Göteborg Energi for installation in the Gothenburg, Sweden, harbor in the second half of 2011. The project is supported by the Swedish Energy Agency. GE says the direct-drive technology provides a simple, reliable design with built-in redundancy to ensure reliability at sea. Also the modular design is intended to simplify in-situ repair and reduce the need for large repair vessels. The new turbine builds on GE's 3.5 MW direct-drive design.
The U.S. Department of Energy's National Renewable Energy Laboratory (NREL) released its first call for proposals from wind industry companies interested in forming a partnership with NREL to test a multi-megawatt wind turbine drivetrain. The drivetrain will be tested in NREL's new 5-MW drivetrain test facility, scheduled for completion by the end of June 2012.
Siemens Energy's Instrumentation, Controls & Electrical (IC&E) Business Unit signed two new contracts for its plant-wide distributed control systems. Siemens will upgrade the existing control systems of five Oglethorpe Power Corp. (OPC) power plants in Georgia with the Siemens Power Plant Automation T3000 (SPPA-T3000) system. Additionally, Voith Hydro, Inc., sub-contractor for American Municipal Power (AMP), contracted Siemens to install and test its SPPA-E3000 electrical system at four new power houses of AMP's 313-MW Ohio River project. The upgrades are scheduled to be implemented between March 2011 and March 2014.
Columbia Power Technologies deployed its first SeaRay wave-power prototype system in Puget Sound. The sea trials represent a milestone in moving from the pre-commercial stage toward commercial viability for wave power, which generates electricity from ocean swells. Late last year, Columbia Power secured a $2 million Series A private equity infusion from the Oregon Angel Fund, and plans another investment round in 2011.
Metering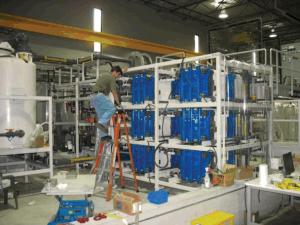 Duke Energy chose Verizon Wireless to provide a telecommunications network for the Envision: Charlotte building efficiency project. Duke Energy will gather and aggregate energy usage data from about 70 participating buildings in Charlotte's 1.94 square mile I-277 inner-belt loop. The information will then be streamed to large interactive lobby-level screens provided by Cisco. Building tenants will see the nearly real-time commercial energy consumption data for the community and suggested actions they can take to reduce their personal energy usage in the office.
DTE Energy plans to install an additional 350,000 electric meters to provide the backbone for its SmartCurrents program, which will allow electric customers to communicate with the company, provide detailed information about their energy usage and recognize power outages without customer input. DTE Energy has installed about 250,000 smart meters so far, and expects about 600,000 meters will be installed by early 2012.
The National Rural Telecommunications Cooperative (NRTC) entered a value-added reseller (VAR) agreement with Sensus. Through the partnership NRTC will offer Sensus smart grid technologies to its members including the FlexNet advanced metering infrastructure (AMI) system, smart meters, distribution automation and demand response solutions. In response to requests from co-op members for a wireless AMI solution, NRTC evaluated various technologies before partnering with Sensus.
SECO Energy selected Sensus as its smart grid technology provider. Sensus will provide the Florida cooperative its FlexNet AMI communications network and more than 172,000 electric meters equipped with remote connect and disconnect capabilities. SECO selected Sensus after a six-month pilot test of the FlexNet AMI network and 1,200 electric meters. SECO expects the smart grid program will help reduce the cost and staff time required for manual meter reads and will alert the utility about meter theft and tampering.
Conservation & Efficiency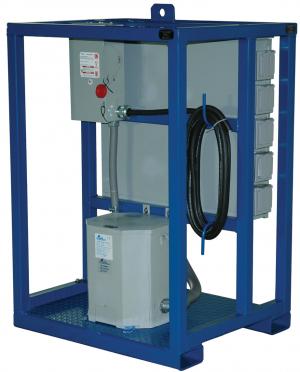 Lockheed Martin was selected to implement and manage the Con Edison commercial and industrial (C&I) energy efficiency programs. Con Edison promotes the program to C&I customers in New York City and Westchester County.
Servidyne started work on an approximately $1.3 million energy efficiency project for Cobb County, Ga. The project, which is being funded by the American Recovery and Reinvestment Act of 2009 (ARRA) through the energy efficiency and conservation block grant program, is expected to save Cobb County's taxpayers at least $300,000 a year in avoided utility costs. The company expects to complete its project work by about September 2011.
The Montgomery County Correctional Facility in Eagleville, Pa., awarded a contract to Honeywell to help upgrade its infrastructure and save an estimated $2.5 million in utility and operating costs. Honeywell says the $2.4-million energy conservation and building modernization program, which is supported by ARRA funds, will reduce water and energy consumption, and strengthen safety and security for staff and inmates at the 600-bed prison. Honeywell guarantees savings under a 10-year performance contract. Honeywell expects to complete the upgrades in the first half of 2011, with additional improvements planned to start by year's end.
Bluestone Energy Services was selected by New Hampshire's Pay for Performance (P4P) Program as an energy efficiency partner. The Pay for Performance Program is funded by proceeds from the auction of carbon allowances through New Hampshire's participation in the Regional Greenhouse Gas Initiative (RGGI). Bluestone Energy recently completed an energy conservation project for Stonewall Kitchen's Rochester, N.H. distribution center. The project saved 520,000 kWh and earned over $50,000 in utility incentives from PSNH.
Ameresco signed an energy saving performance contract with Monroe County (Mississippi) school district for six schools and facilities totaling 368,000 square feet. Initiatives include boiler replacements, lighting upgrades and water conservation measures. An ARRA grant provided 25 percent of total costs associated with the performance contract, with the other 75 percent being funded through a tax-exempt lease and paid for out of guaranteed energy savings.
EVs & Storage
DTE Energy selected SPX Service Solutions to provide turnkey electric vehicle (EV) home charging installation services for up to 2,500 residential customers participating in the utility's EV rate pilot program. The program offers lower rates for customers to charge EVs, as well as company-provided charging stations and funding toward installation. SPX is expected to manage all aspects of home charging, including home surveys, 240-volt charging station installations, permitting, inspections, coordination with the utility, and post-installation services.
Reno Contracting entered into a strategic alliance with Envision Solar to build integrated solar parking arrays for EVs in locations throughout the Southwest. Plans call for a first project during 2Q 2011.
Energetix Pnu Power developed a range of compressed air batteries as direct replacements for conventional battery and flywheel power backup systems. Supplied as plug-and-play units from 3 kW to 200 kW, the batteries have been deployed by National Grid in the U.K. and United States. Energetix says the systems can be driven from industry standard compressed air cylinders with an auto compressor for recharging, or plant mains air supplies. Pnu Power has also developed a containerized backup power system using a compressed air battery and a diesel generator.
Prudent Energy received a grant from the California Public Utilities Commission (CPUC) toward construction and operation of a Vanadium Redox battery energy storage system (VRB-ESS) with SunPower's PV systems. The grant and construction of the system will be completed in cooperation with SunPower, Pacific Gas and Electric (PG&E), KEMA and Sandia National Laboratories. Prudent's VRB-ESS energy storage system works similarly to a rechargeable fuel cell, where chemical energy is converted into electrical energy in a quick manner.
Smart Grid and T&D
Larson Electronics introduced the Magnalight MGS-DC-30KVA-480-220-110, a heavy duty power distribution substation that converts single-phase or three-phase 480V AC electrical current to single-phase 120V AC and 240V AC. The substation is designed to supply current for operating equipment and lighting in areas where connection to native power is unavailable or not desired. This unit can be used to tap into 480V AC from a variety of sources including generators and direct grid power, which it then steps down to usable voltages, and includes a dedicated 480-volt feed through for connecting a welding station.
Demand Response Coordinating Committee (DRCC) is changing its membership structure to become a home for individuals that consider themselves DR and smart grid professionals. To reflect this change, the DRCC has changed its name to the Association for Demand Response & Smart Grid (ADS).
Infosys Technologies and Oracle completed a business transformation program incorporating the implementation of Oracle Utilities network management system at Seattle City Light, one of the nation's largest municipally owned utilities. The Oracle system, selected in 2009, provides real-time information sharing to help Seattle City Light coordinate service restoration efforts.
Elster is working with Science Applications International Corp. (SAIC) to deliver a comprehensive hosted smart grid solution that will empower utilities with a variety of advanced functionalities across electric, water and gas infrastructures. The full life-cycle offering will enable utility customers the opportunity to realize the benefits of smart grid as a service (SGaaS), such as demand response (DR), distribution automation (DA), meter data management (MDM), voltage conservation, transformer monitoring, EV charging and more. The joint solution will build on Elster's EnergyAxis smart grid solution and SAIC's Tier 3 SAS 70 Type II service.
Progress Energy selected IBM as the lead systems integrator for the utility's smart grid program. IBM will provide expertise in smart grid technologies; system planning, architecture, integration and implementation; business process design and development; and business analytics.
M&A
Alstom acquired Utility Integration Solutions Inc. (UISOL) of Santa Clara, California. UISOL, a systems integration company, develops and commercializes DRBizNet, a software platform for demand response management. UISOL will be a wholly-owned Alstom Grid subsidiary, maintaining its consulting and systems integration business lines, and will leverage Alstom's worldwide presence to grow on international markets. Alstom Grid plans to invest in UISOL's software division to expand its DRBizNet solution and meet growing customer requirements.
DPL Inc. purchased Chicago-based retail electricity supplier MC Squared Energy Services, LLC (mc2), which serves approximately 2,000 customer accounts in northern Illinois. The transaction will be executed by DPL's retail electric subsidiary, DPL Energy Resources (DPLER) as purchaser. Terms weren't disclosed. DPLER markets electricity to commercial and business customers in Ohio.
TRC Companies acquired privately-held Alexander Utility Engineering (AUE) through a combination of cash, stock and subordinated debt. Headquartered in San Antonio, Texas, AUE is an engineering and design firm that provides a range of services to the electric utility and communications utility marketplaces. AUE's revenue for 2010 was approximately $3 million. TRC expects the transaction to be accretive in fiscal 2011.