Generation
Florida Gov. Rick Scott and Florida Senate President Mike Haridopolos were on hand to help Florida Power & Light unveil what FPL called the first hybrid solar power plant in the world—FPL's Martin Next Generation Solar Energy Center. Spanning approximately 500 acres in western Martin County, Fla., the 75-MW hybrid facility connects a field of more than 190,000 solar thermal mirrors with an existing combined-cycle natural gas power plant to reduce fossil fuel consumption. FPL expects the project to displace combustion of approximately 41 billion cubic feet of natural gas and more than 600,000 barrels of oil—saving customers approximately $178 million in fuel costs over the facility's estimated 30-year lifetime. The project began initial operations in November 2010.
San Diego Gas & Electric (SDG&E) and a subsidiary of CSOLAR Development , a renewable energy company managed by Tenaska Solar Ventures, announced a 25-year contract for up to 150 MW of solar energy to be generated at the Imperial Solar Energy Center West's proposed 1,057-acre concentrated photovoltaic (CPV) power facility being built near El Centro, Calif. The project will connect with SDG&E's Imperial Valley substation and its output will be transmitted over the utility's Sunrise Powerlink transmission line, currently under construction and slated for completion in 2012. Also in connection with the contract, Soltec will build a new factory in the San Diego region to manufacture proprietary CPV modules. With an annual production capacity of 200 MW, the new manufacturing facility will be able to supply other projects in the desert Southwest.
Solar developer BlueChip Energy (BCE) acquired land adjacent to two utility substations in Lake County, Fla., for the development of a $200 million, 40-MW capacity solar farm. The project will deploy an estimated 140,000 solar panels and will be built in stages. Solar panels and racking systems are expected to be provided by Advanced Solar Photonics (ASP), the manufacturing subsidiary of BCE, for 75 percent of the project. Additional equity partners are expected to provide the remaining 25 percent of the modules. The company had originally planned to lease the Lake County property but later decided to purchase the land in order to enhance the "bankability" of the project. The power produced is intended to be sold locally and regionally under power purchase agreements.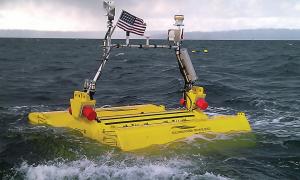 CanTex Energy completed the second installment of payments to Wind Tex Energy for the exclusive rights to lease an additional 30,000 acres (total of 56,000 acres) of leases to the Lynn and Lenorah wind projects totaling 400 MW of capacity. The company says it will apply for an interconnect agreement and use existing transmission line capacity as part of a power purchase agreement in the Southwest Power Pool (SPP). Both projects will be able to supply into ERCOT when the Central location of the competitive renewable energy zone (CREZ) transmission line is completed by early 2013, connecting at the Long Draw 345 Kv switching station in Borden County, Texas. The project financing will require $25 million pre-construction and $810 million in construction financing. Plans are to install 2.75 MW or 3.0 MW turbines. 
Juhl Wind completed the