T&D and Pipelines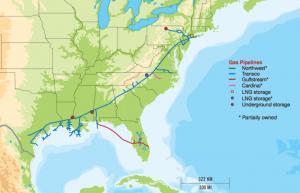 Williams Partners L.P. placed into service two expansions on its Transco natural gas pipeline, adding a combined 598,500 dekatherms per day of firm transportation capacity to serve markets in the southeastern United States. New service from the Mobile Bay South II expansion project created an additional 380,000 dekatherms per day of southbound firm transportation capacity on the Mobile Bay Lateral from Transco's mainline at Station 85 near Butler, Ala., to its interconnect with Gulfstream Natural Gas System in Coden, Ala. The project cost approximately $35 million.
Great Plains Energy and Kansas City Power & Light (KCP&L) announced an agreement with Google and the City of Kansas City, Mo. , to bring Google's ultra high-speed fiber optic Internet service to residents and businesses in Kansas City. As part of the agreement, KCP&L will provide Google access to its poles, infrastructure and existing fiber network to deliver its ultra high-speed service. Deploying service over KCP&L's existing infrastructure allows Google to reduce costs as well as time for engineering, permitting and construction.
As part of a national effort to modernize the grid, MISO and its members achieved a milestone in their three-year smart grid program to install electronic measurement devices known as synchrophasors across the region, completing the integration of 44 such devices at strategic points along the regional transmission network. The $34.5 million program is funded partly by $17.3 million in ARRA stimulus funds.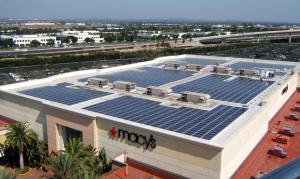 Siemens Energy installed a turnkey HVDC (high-voltage direct-current), 12-km link to connect the power supply networks of New Jersey and New York, allowing an additional 660 MW of power to be transmitted across the Hudson River. The customer is Hudson Transmission Partners of Fairfield, Conn. The total contract value is approximately $400 million. The power link is scheduled to come on line in summer 2013.
DR and Conservation
Constellation Energy and Lynxspring Inc. agreed to increase automated load response users through the Lynxspring Energy Partner (LEP) network. The relationship will allow building controls providers and systems integrators to offer their customers Constellation Energy's load response programs and VirtuWatt Energy Manager to automate load response. The LEP network is available to building controls providers serving customers in Constellation Energy's load response markets in the Mid-Atlantic, New England, New York, Texas, California and Ontario. Through the LEP network, vendors will receive training in load response and energy markets, establishing curtailment plans, and deploying automated curtailment programs.
Servidyne was awarded contracts to provide energy efficiency and demand response services for commercial and institutional buildings in the city of San Antonio, Texas. The initial two contracts, valued in excess of $560,000, call for Servidyne to provide retro commissioning and energy audit services for these facilities over the next two years. Servidyne also will perform demand response audits as part of the contracts, which were awarded by the City of San Antonio as part of the city's Better Buildings Program, financed by a $10 million federal grant.
EnerNOC will provide demand response capacity to Electricity North West Limited , a major distribution network operator that delivers power to 2.4 million domestic and