EVs & Storage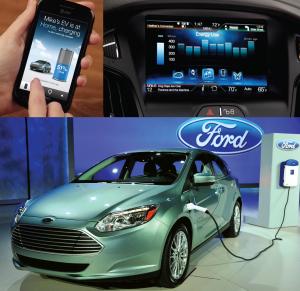 Ford Motor Co. unveiled the Focus Electric, the company's first-ever all-electric passenger car, at the Consumer Electronics Show in January. Ford says the Focus is the flagship of its line of hybrid, plug-in hybrid and all-electric vehicles coming to North America and Europe by 2013. The Focus Electric will launch in late 2011 and introduces a new version of the MyFord Touch driver connect system especially for electric vehicles, using Microsoft technology and a smartphone app called MyFord Mobile that helps plug-in owners control their vehicles remotely. The Focus Electric's lithium-ion battery pack features liquid cooling and heating to help maintain charge and extend battery life. The company says the car will go about 100 miles on a charge. Ford also is offering customers a 240-volt wall-mounted charge station that will be sold separately, reportedly for about $1,500, that will provide a full recharge in about 3.5 hours. After federal tax incentives, the basic Focus Electric will carry a sticker price of about $33,500. Both Focus gasoline and electric variants to be sold in North America will be built at Ford's Michigan Assembly Plant in Wayne, Mich.
Midwest ISO arranged for dozens of its employees to test drive—and buy—plug-in electric vehicles (PEVs), manufactured by electric car maker THINK. The Ride & Drive event was sponsored by Energy Systems Network as part of Project Plug-IN, an initiative to bring electric cars to the streets of central Indiana. The Midwest ISO plans to install a charging station at its headquarters in Carmel, Ind. Project Plug-IN aims to introduce plug-in vehicles in the Indianapolis metropolitan area, with plans to install more than 200 charging stations throughout the region.
The Electric Power Research Institute (EPRI) and the Tennessee Valley Authority demonstrated a new prototype six-bay integrated solar-assisted electric vehicle charging station at the EPRI laboratory in Knoxville, Tenn. EPRI says it's among the first stations in the U.S. that incorporates energy storage technology into the design. The prototype station will produce data that will assist in implementing key components of a smart grid, such as integrating renewable energy onto the grid, assessing the impact on reliability of distributed resources, testing advance metering infrastructure, and analyzing electric vehicle equipment.
Zigbee Alliance and SAE International collaborated on ZigBee Smart Energy standard development. Their efforts aim to make ZigBee Smart Energy the preferred technology supporting plug-in electric vehicles (PEV) and enabling essential vehicle to grid (V2G) communication and power capabilities. This initiative will provide future PEV drivers with real-time information to control transportation energy use, manage charging costs and apply utility program incentives. It also provides control functions to manage PEV charging while maintaining grid integrity. ZigBee says Smart Energy version 2.0 is scheduled for completion next year.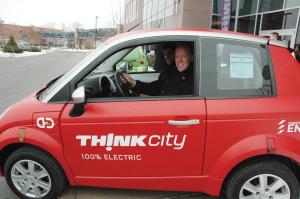 ZBB Energy successfully tested and delivered its ZESS POWR PECC and ZESS 50 energy storage solutions to the energy lab at University of Wisconsin-Milwaukee's College of Engineering & Applied Science. WERC researchers will use ZBB technology to study individual wind turbines and remodel an entire wind farm system to improve reliability and dispatchability.
A123 Systems received an order from AES Gener for 20 MW of A123's advanced energy storage solutions for a spinning reserve project at the site of the new 500 MW Angamos power plant in Northern Chile. The project expands the relationship between A123 and AES Energy Storage and is AES' second in Chile to use A123 energy storage technology. In 2009 the companies announced the commercial operation of a 12-MW spinning reserve project at AES Gener's Los Andes substation in the Atacama Desert, reportedly the first energy storage system deployed in Chile. The energy storage capacity is intended to help Gener maintain the stability of its electric grid.
The U.S. Army Communications-Electronics Research, Development, and Engineering Center awarded UltraCell a contract to advance a fuel cell system for the Coalition Warfare Program. The contract award is valued at $999,000. Under the contract, UltraCell engineers will use a 150-Watt fuel cell system prototype, originally developed for the United Kingdom Ministry of Defense.
Transmission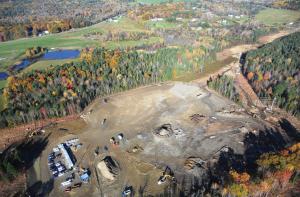 Central Maine Power (CMP) awarded an $11.4 million contract to TRC Companies to provide engineering, design and procurement services associated with the modification and expansion of five existing substations. The project is part of a CMP program to modernize Maine's transmission system. Under the contract, TRC will deliver detailed designs for the expansion of the five substations, 345 kV and 115 kV in size. TRC will also manage the procurement of materials associated with design and construction and will provide overall project management services.
Southern California Edison (SCE) implemented and deployed Autodesk's utility solutions to its transmission and distribution business unit. The solution, which includes Autodesk utility design software and subscription professional services, is helping SCE to streamline workflows where engineering and construction standards are linked to the design process.
ABB's Network Manager market management system (MMS) is being used to administer the wholesale power market for the Electric Reliability Council of Texas (ERCOT). Under the management of ABB's MMS, which ABB says is fully compatible with existing third-party systems, the new market system will deliver rapid and detailed electricity price calculations and scheduling, enabling effective management of electricity supply and demand.
People
Maryland Gov. Martin O'Malley appointed Eric Wachsman and George Ashton to the board of directors of the Maryland Clean Energy Center.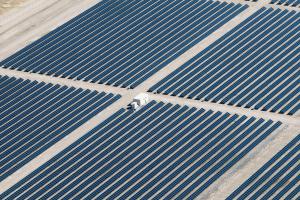 Ronald Moe was named vice president of SAIC Energy's Asset Transaction Services Practice. Previously Moe served as the senior vice president and head of Ventyx Advisors. He also held management positions at R. W. Beck, now an SAIC company; Jacobs Consultancy; and Stone & Webster Management Consultants.
Evergreen Solar appointed Donald W. Reilly as CFO, Reilly replaces Paul Kawa who had been serving as interim CFO since September 2010.
Southwest Solar Technologies appointed Bradley P. Forst as its new CEO. Forst was formerly the president and CEO of Simula and president and CEO of Gradient Analytics Inc.
Cupertino Electric announced that former v.p. of Energy Alternatives John Curcio has been promoted to COO. Paul Aggarwal is taking over Curcio's role in the Energy Alternatives Division as v.p. of operations.
Conservation Services Group announced Janja Lupse as New Jersey program director.
The board of directors at BPL Global appointed Pete Londa as acting CEO, succeeding Keith Schaefer.
Generation
Southern Company and Ted Turner partnered to energize the Cimarron Solar Facility, a 30-MW photovoltaic plant. Cimarron will supply power to the member electric cooperatives of Tri-State Generation and Transmission Association. Initially expected to go on line by the end of 2010, the facility was completed in eight months and began commercial operation in early December. First Solar developed and constructed the facility and will provide operation and maintenance services under a long-term contract. Southern Company and Turner Renewable Energy acquired the project from First Solar in March 2010. Turner Renewable Energy is a wholly owned subsidiary of Turner Enterprises with a focus on development of commercial-scale solar projects. The 364-acre plant site is located within the service territory of Tri-State member system Springer Electric Cooperative in Colfax County, N.M., and is adjacent to Turner's Vermejo Park ranch.
Sempra Generation selected Suntech Power Holdings to design and construct the 150-MW Mesquite Solar 1 project in Arizona, which will sell power to Pacific Gas & Electric under a 20-year power purchase agreement, pending California Public Utilities Commission (CPUC) approval. Construction is slated to begin in mid-2011, with completion by 2013. Zachry will oversee the installation and integration of more than 800,000 Suntech multi-crystalline solar panels at the site.
San Diego Gas & Electric (SDG&E) and Pattern Energy announced a 20-year contract for 315 MW of wind energy to be generated at Pattern's Ocotillo Wind Energy Facility near Ocotillo, Calif., approximately 25 miles west of El Centro in the Imperial Valley. Pending government approvals, Pattern plans to complete the project by the end of 2012 to coincide with a 2012 in-service date for the 500-kilovolt Sunrise Powerlink transmission line, currently under construction. SDG&E has signed four renewable power contracts in the past nine months totaling 600 MW to be transmitted across the Sunrise Powerlink. SDG&E committed to obtaining 33 percent of its electricity from renewable resources by 2020.
Southern California Edison (SCE) signed contracts with SunPower Corp. and Fotowatio Renewable Ventures (FRV) for more than 800 MW of solar power generation, including output from one of the largest single solar PV installations (325 MW) in the United States.
GreenCo Solutions and North Carolina Electric Membership Corp. entered 20-year contracts to acquire renewable energy certificates and electricity, respectively, from a new solar project Duke Energy is acquiring from SunPower. Groundbreaking at the 6.4 MW (DC) Murfreesboro Solar Project (equivalent to 5 MW AC) is expected this spring with startup in late 2011. GreenCo Solutions, a company owned by 22 electric cooperatives, will buy RECs generated by the facility to assist its members in meeting their solar power requirement under North Carolina's renewable portfolio standard.
Pepco Energy Services reached an agreement to design and construct a $2.3 million photovoltaic (PV) project for the Department of Energy at the Germantown, Md., campus. The project will be implemented under the U.S. General Services Administration's Utility Energy Services Contract (UESC) with Pepco. The 10-month construction project, which began in October 2010, includes a 300-kW solar PV ground-mounted array and a 52-kW solar PV carport array with a Class II electric car charging station. Both the ground array and the carport array are expected to be operational by July 2011. The project uses monocrystalline PV modules manufactured by the Federal Prison Industries (FPI).
Demand Response
Constellation Energy partnered with Verizon to provide a new customer-access portal, NewEnergy Online, and demand response application, VirtuWatt, to enable customers to view their energy consumption information round-the-clock, from any location with Internet access. In addition, Verizon is providing Constellation Energy with a variety of other products and services to enable the Baltimore-based company to increase efficiency and better connect its employees and support collaboration across the enterprise.
Smart Grid
Modesto Irrigation District awarded a new contract to Open Systems International (OSI) for a multi-phased real-time volt/VAR control system project. Based on the OSI Spectra distribution management system (DMS) platform, the system is intended to optimize system voltage levels, reduce system losses, manage reactive power supply and implement conservation voltage reduction. OSI says the project eventually will span 34 distribution substations and 170 distribution feeders.
PPL Electric Utilities deployed Alvarion's BreezeMAX Extreme 3650 WiMAX system as part of its smart grid communications network. Alcatel-Lucent is providing a high-speed fiber-optic communication infrastructure for the project and managing end-to-end integration of the technologies. The communication network upgrade, supported by a grant from the U.S. Department of Energy, constitutes the first phase of PPL's smart grid project, with initial coverage of some 60,000 customers over 150 square miles in the company's Harrisburg, Penn., operating region. The project also includes deployment of a new distribution management system. Future phases might expand coverage of distribution automation to PPL's other operating regions across central and eastern Pennsylvania.
Kansas City Power & Light (KCP&L) selected Siemens to implement technology in its demonstration project, including the Siemens Spectrum Power distribution management system (DMS), which facilitates operations information management and security. The KCP&L project includes four major components: distribution network management, distribution network automation, distributed energy resource and demand response management. It will use advanced metering infrastructure, meter data management, demonstration of time-of-use pricing and state-of-the-art customer end-use tools. In addition, hybrid electric vehicle charging, utility-scale battery storage and roof-top solar technology will provide the basis for enabling and managing renewable and sustainable energy resources within the project area.
Cooper Power Systems collaborated with Cisco to incorporate Cisco's secure IP-based smart gird technology into Cooper Power Systems' next generation substation and distribution automation systems for electric utilities. The agreement will allow Cooper to include Cisco's rugged routers and switches, the Cisco 2010 Connected Grid Router and the Cisco 2520 Connected Grid Switch in Cooper's systems. Integrating this technology is expected to help utility customers reduce operating costs, support new sources of distributed energy, and increase reliability while automating and improving outage management. 
Metering
The City of Naperville, Ill., selected Elster and Tropos Networks systems as part of the city's smart grid initiative. Elster's EnergyAxis smart grid solution and smart meters will provide advanced metering infrastructure (AMI) capabilities. Tropos' GridCom architecture will provide the private wireless IP communications network across the distribution area, initially supporting backhaul of data collected by Elster's EnergyAxis system. Naperville also will use combined solutions from Schneider and Calico Energy Services to provide load control management services. The initiative is aimed at modernizing the electric grid to improve operational efficiencies and reliability, and to provide Naperville electric customers with more information and options for choosing how they use electricity.
Entergy New Orleans selected Sensus to provide its FlexNet AMI system, electric meters, in-home displays and programmable thermostats to support a home area networking pilot program partially funded by a grant from the U.S. Department of Energy. The pilot program is designed to encourage energy conservation by providing information to consumers about their electricity usage and their associated costs. For the next 24 months, starting in June, Entergy New Orleans will track and analyze the consumption behaviors of four specific customer control groups made up of qualified customers within the city of New Orleans. Customers in the first group will receive a smart meter; the second group will receive a smart meter and an in-home display that will deliver messages about electricity usage and associated costs; the third group will receive a smart meter and programmable thermostat, and will also be offered demand-response rebates; and the fourth group will have access to an Internet portal that will display near real-time information about electricity usage.
OG&E deployed the Silver Spring Networks CustomerIQ web portal to all customers equipped with a Silver Spring-enabled smart meter, providing access to insights about energy usage. The deployment is part of OG&E's demand-response study, now in its second year.
M&A
GE Energy Financial Services and the Government of Singapore Investment Corp. each acquired 24.95 percent of a 2,500 MW natural gas fired power generation portfolio owned by ArcLight Capital Partners, which will retain 50.10 percent. The plants, located throughout the state of Georgia, comprise a combined cycle facility and four single-cycle peaking facilities, each less than 10 years old. All five facilities sell their output under long-term agreements and are managed by Consolidated Asset Management Services, an ArcLight affiliate. Financial details weren't disclosed.
OCI Enterprises acquired CornerStone Power Development as part of its new OCI Energy division. CornerStone Power Development, which currently has 12 projects totaling more than 130 MW in development in the United States and Ontario, Canada, will become OCI Solar Power and will be a part of the new OCI Energy division, created to further the company's global focus on green energy. The company expects to have 700 MW under development by 2013.
Flex Energy completed its acquisition of Ingersoll Rand's energy systems business, which builds micro turbine systems and recuperators. Sail Venture Partners and RNS Capital Partners are lead investors in FlexEnergy, having participated in both a Series A and Series B offering, and are actively involved in the company at the board level.