Transmission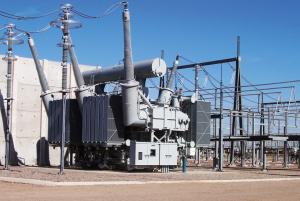 Siemens Energy was awarded a contract by Northeast Utilities for 115 kV and 345 kV gas-insulated transmission lines (GITL) for the Agawam (Massachusetts) and North Bloomfield (Connecticut) substation additions. The substations are part of the Greater Springfield Reliability Project, one of four major transmission projects comprising the New England East-West Solution (NEEWS), designed to address transmission system overload and meet federal and regional reliability standards. For the GITL portion of the project, Siemens is expected to provide engineering, design, assembly, construction and commissioning activities. Construction on the Greater Springfield Reliability Project started in substations in Massachusetts in late 2010 and will start in Connecticut in late 2011. The estimated in-service date is 2013.
Mitsubishi Electric Power Products selected Memphis, Tennessee as the headquarters for the company's heavy electrical equipment production in North America. A new $200 million, 350,000 sq-ft facility will initially produce large power transformers, occupying almost 100 acres in the Rivergate Industrial Park. Plans call for the plant to open with 90 employees and reach approximately 275 at full production. The plant will produce high-voltage power transformers for generator step-up and step-down applications, as well as autotransformers and shunt reactors.
Smart Grid
Incenergy LLC completed the first phase of the Pecan Street Project, a smart-grid demonstration in Austin, Texas. The project includes home smart-grid systems that capture minute-to-minute energy usage for the whole home and six major appliances or systems, at an installed cost of $341 per home ($241 for equipment plus $100 for installation). The systems are deployed in 100 so-called "green-built" homes at Austin's Mueller community, 11 of which have rooftop solar PV systems. This spring, the Pecan Street Project is expected to expand to a second group of 100 homes outside Mueller that are at least 10 years old. All participants in both groups are volunteers. Project team members from Pecan Street Project—the University of Texas, Incenergy, Austin Energy, Texas Gas Service and Environmental Defense Fund—have been conducting field trials of the systems since September 2010.
S&C Electric introduced the new IntelliCom family of wireless networking communication products. The new product line features IntelliCom WAN, a wireless high-speed wide-area networking router that combines throughput up to 400 Mbps with latencies below 1 millisecond. IntelliCom WAN features 802.11n mesh radio architecture, with multiband operation in the 2.4-GHz and 5-GHz unlicensed bands and the 4.9-GHz municipal licensed band. S&C says IntelliCom WAN is compliant with FIPS 140-2 standards required by the U.S. Department of Defense.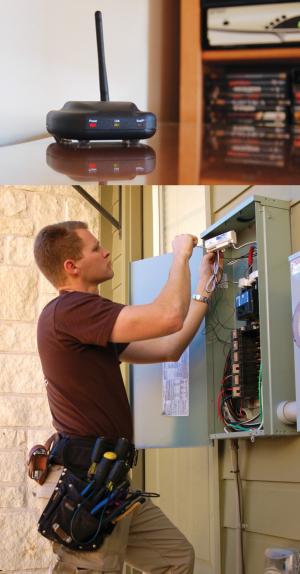 Tropos Networks is working with Four Points Technology to expand its availability within the federal-agency market to provide multiple fixed and mobile applications such as smart grid, public safety, video security, Internet access, etc. Four Points—a service-disabled, veteran-owned small business providing IT products and professional services to the federal government—offers Tropos' full suite of FIPS 140-2 certified wireless broadband products and services under its NASA SEWP contract, enabling federal government agencies to purchase at significant discounts.
Generation
Pacific Gas & Electric (PG&E) awarded a contract to Solon Corp. to design and build a 15-MW solar power plant near Fresno, Calif. Construction of the plant was expected to begin in April 2011 with completion by October. The system will use Solon's Velocity MW cluster design with fixed-tilt mounting and SCADA system for remote control and monitoring. The project is part of PG&E's 250-MW utility-owned generation program, a five-year plan for the construction of solar PV power plants. Solon built PG&E's pilot project in late 2009.
FirstEnergy Solutions agreed to buy 100 MW of output for 20 years from the 304-MW Blue Creek Wind Farm, which Iberdrola Renewables is building in western Ohio. The Blue Creek Wind Farm is located in Tully, Union and Hoaglin townships in Van Wert County, and Benton, Blue Creek and Latty townships in Paulding County. Iberdrola says it's the first large-scale wind operation to begin construction in Ohio. Construction began in September 2010, with completion expected within the year, and contracted sales to FirstEnergy beginning in October 2012.
San Diego Gas & Electric entered into a 25-year contract with NRG Solar, an NRG Energy company, to buy 26 MW of solar energy from a proposed photovoltaic (PV) generation facility. The project is located on a 300-acre site in the desert, near Borrego Springs, San Diego County, Calif. SDG&E says this is the largest PV contract signed to date for a project sited within its service area. Construction is expected to be complete in mid-2012.
U.S. Department of Energy finalized a $96.8 million loan guarantee under the American Reinvestment and Recovery Act for a 23-MW geothermal power project sponsored by U.S. Geothermal Inc. The Neal Hot Springs project is located in Malheur County, in southeastern Oregon.
Consumers Energy and Detroit Edison, co-owners of the Ludington pumped storage plant, announced a major maintenance and upgrade project that will increase the plant's power generation by 16 percent. Each utility will invest approximately $40 million per year over 10 years. The upgrade project will begin in 2013 and is scheduled through 2019. It will be one of the largest construction projects in northwest Michigan since the Ludington plant was first constructed. The maintenance and efficiency upgrade will increase the generating capacity of the plant from its current level of 1,872 MW to 2,172 MW. The Ludington plant plays an increasingly important role as a storage facility for renewable energy produced during off-peak periods, thereby making renewable energy more affordable and reliable. The maintenance and efficiency upgrade includes a $500 million contract with Toshiba International for fabrication and installation of equipment at the Ludington plant's six 312-MW hydroelectric units.
Xcel Energy selected Bechtel Corp. to provide engineering, field engineering, and construction services at the utility's Monticello and Prairie Island nuclear plants in Minnesota. As part of a five-year contract, Bechtel will manage projects and provide project engineering and construction services. The company will also have on-site staff at each plant. The agreement represents a shift in how plant services are provided. Typically, utilities rely on a mix of internal and external contractors to provide the services, as had been the practice of Xcel Energy. Under the Bechtel agreement Xcel will rely on a single provider. Bechtel designed and built the Monticello single-unit boiling water reactor plant.
GE Hitachi Nuclear Energy (GEH) and Lockheed Martin joined forces to design and build the world's most advanced digital control systems and nuclear reactors. Under the agreement, Lockheed Martin's nuclear systems and solutions (NS&S) division will design and manufacture the main reactor control room systems for GEH's Economic Simplified Boiling Water Reactors (ESBWR). In addition to main controls packages, Lockheed Martin also will provide related simulation and training support, as well as services and replacement equipment.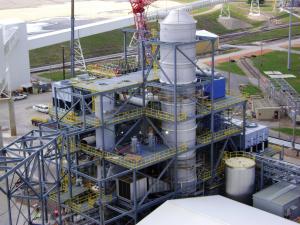 Alstom and LM Wind Power entered a strategic partnership to develop the world's longest wind turbine blade ever produced. The new blade is designed specifically for Alstom's next generation 6-MW offshore wind turbine. Special material compounds will maximize strength and durability while reducing weight. The prototype blades will be produced in LM Wind Power's Danish factory in Lunderskov and are expected to be ready for installation at Alstom prototype sites in Europe to start testing during the winter of 2011.
Granite Reliable Power, a partnership of Brookfield Renewable Power and Freshet Wind Energy, selected RMT Inc. to build its Granite Reliable wind farm. RMT began construction on the 99-MW project located in Coos County, N.H. RMT is providing engineering, procurement, and construction (EPC) of the civil and electrical infrastructure, including the installation of 33 Vestas V90 3.0-MW wind turbines. The civil infrastructure includes roads, crane paths and pads, and turbine foundations. The electrical infrastructure includes a 34.5-kV overhead and underground collection system, a 5.8-mile 115-kV overhead power line, a substation, and interconnection to the Public Service of New Hampshire system. RMT is also responsible for tower erection and construction of a 5,000 SF operations and maintenance building.
San Diego Gas & Electric and Pattern Energy partnered on a 20-year contract for 315 MW of wind energy to be generated at Pattern's Ocotillo Wind Energy Facility near Ocotillo, Calif., west of El Centro in the Imperial Valley. Pending government approvals, Pattern plans to complete the project by the end of 2012 to coincide with a 2012 in-service date for the 500-kilovolt Sunrise Powerlink transmission line, currently under construction.
URS Corp. won a contract by AREVA Enrichment Services (AES) to provide procurement, construction and management services for the Eagle Rock Enrichment Facility (EREF). EREF is a planned nuclear fuel enrichment facility that will be located in Idaho and will supply low-enriched uranium for use in commercial nuclear power plants in the U.S. The project received a $2 billion conditional commitment for a loan guarantee from the U.S. Department of Energy. URS will perform its work in two phases. During Phase I, URS will provide construction and procurement planning services. During Phase 2, which would only commence upon AES receiving a Combined Operating License for the facility from the U.S. Nuclear Regulatory Commission and other necessary approvals, URS will provide procurement, construction and management services. The facility is expected to start operations in 2014 and to be fully constructed by 2017.
People
Nancy Hersh joined Opower as v.p. of analytics. Hersh was the managing director of business intelligence at research and analysis company Corporate Executive Board (CEB).
David W. Locascio and Jose Luis Vittor joined Hogan Lovells' Houston office as partners in the infrastructure, project, and public finance and energy practices. They were previously partners at McDermott Will & Emery, where Locascio served as co-chair of the project development, finance, and infrastructure practice. Additionally, Michael A. Yuffee joined Hogan Lovells as partner in the Washington D.C. office. Yuffee was head of the Federal Energy Regulatory Commission (FERC) Regulatory practice at McDermott Will & Emery.
Science Applications International Corp. (SAIC) appointed James Kohlhaas as v.p. in the energy, environment, and infrastructure business unit. He has nearly 30 years of experience in large-scale systems integration and energy. Previously he was v.p. of energy initiatives at Lockheed Martin.
Sungevity hired social media leader Patrick Crane as its new chief marketing officer (CMO). Crane most recently served as LinkedIn's CMO.
Environmental
American Electric Power received funding from the Global CCS Institute to support installation of the nation's first commercial-scale carbon dioxide capture and storage (CCS) system on AEP's Mountaineer coal-fueled power plant in New Haven, W.Va. Global CCS Institute, based in Canberra, Australia, provided $4 million to support the initial engineering and characterization phase of AEP's commercial-scale installation of a CCS system using Alstom's chilled ammonia process to capture at least 90 percent of the carbon dioxide from 235 MW of Mountaineer's 1,300 MW of capacity. The captured CO2, approximately 1.5 million metric tons per year, will be treated and compressed, then injected into suitable geologic formations for permanent storage approximately 1.5 miles below the surface. The system is expected to begin commercial operation in 2015.
Southern California Edison selected the Teradata Active Enterprise Data Warehouse platform for the Edison SmartConnect program. Completed in late 2010, the program included installation of nearly 5 million smart meters across SCE's service territory.
CA Technologies and Capgemini partnered to establish a global energy, carbon and sustainability business process outsourcing (BPO) service, combining Capgemini's BPO business unit with CA Technologies ecoSoftware solution. The combined service is aimed at helping customers manage sustainability data collection and reporting demands, to support sustainability strategy and carbon reduction activities.
Wisconsin Power and Light (WPL), a subsidiary of Alliant Energy, along with co-owners Wisconsin Public Service (WPS) and Madison Gas and Electric (MGE), received oral approval from the Public Service Commission of Wisconsin (PSCW) to install additional emissions reduction technology at the Columbia Energy Center located near Pardeeville, Wisc. The project is designed to reduce mercury emissions through an activated carbon injection system and baghouse to comply with Wisconsin's mercury rule. It's also designed to reduce sulfur dioxide emissions through the installation of dry flue gas desulfurization systems. The equipment will help the Columbia plant comply with state and federal sulfur dioxide emissions requirements including the Clean Air Interstate Rule (CAIR), the EPA's proposed Clean Air Transport Rule (CATR) and the Clean Air Visibility Rule (CAVR).
Natural Gas
Southern California Gas Co. (SoCalGas) and the City of Escondido announced the start-up of what SoCalGas says is the first renewable energy project in California to purify wastewater biogas so that it meets state standards for natural gas delivered to homes and businesses. Escondido's Hale Avenue resource recovery facility is the test site of an innovative new pressure swing adsorption system that takes raw gas produced from the facility's normal operation and upgrades it through a multi-stage process to produce pipeline-quality natural gas. The $2.7 million demonstration project is expected to continue for up to 12 months in order to prove the technology's economics and environmental performance. After that, the equipment would be put into commercial use on-site or, if necessary, moved to an alternative location. The demonstration project is funded by SoCalGas' research and development group.
FlexEnergy's Powerstation technology will be used at the Department of Defense's (DoD) base in Fort Benning, Ga., to convert its landfill gas into renewable energy. FlexEnergy will deliver two Powerstation units, totaling 250 kW of capacity, in collaboration with Southern Research Institute (SRI) through the DoD's Environmental Security Technology Certification Program. FlexEnergy says DoD selected its technology for its ability to oxidize low-methane gases. A FlexEnergy pilot project operates at the Lamb Canyon Landfill in Riverside County, Calif.
M&A
GE completed the acquisition of next generation technology from Wind Tower Systems (WTS), which is expected to enable taller wind turbine towers. The need for taller, cost-efficient towers is becoming an important factor in the wind industry as blade lengths increase. WTS has been working on the development of the space-frame tower system technology for use at wind farm sites that require hub heights of 100 meters or more. WTS also has been developing innovative ways to transport and install these taller wind turbine towers. The space-frame technology will use standard flatbed trucks, and Hi Jack system technology can eliminate the need for heavy lift cranes during installation. GE plans to install a prototype of the space-frame tower system technology to validate and test its design later this year with commercial availability targeted for 2012.
IntercontinentalExchange (ICE) acquired Ballista Securities, a registered broker-dealer that offers an electronic options platform for executing block-sized and complex multi-leg options transactions. Ballista will augment ICE's existing initiatives in the options market, which began with YellowJacket's entry into the off-exchange negotiated market last year. YellowJacket, a wholly owned subsidiary of ICE, is a leading options negotiation platform. The Ballista system will be incorporated into the YellowJacket workflow. Ballista will be operated as a wholly owned subsidiary of ICE. Terms of the transaction weren't disclosed.
GE acquired privately-held Lineage Power Holdings from The Gores Group, LLC. Lineage Power is a global provider of high-efficiency power conversion infrastructure technology and services for the telecommunications and data-center industries. The acquisition positions GE Energy technology to be deployed in the $20 billion per-year power conversion space, where the demand for reliable, high quality power is driven by growth in cloud computing and mobile Internet voice, video and data applications. Lineage Power had revenues of about $450 million in 2010. Lineage Power is headquartered in Plano, Texas, and has nearly 2,300 employees, with manufacturing operations in China, Mexico and India.
Energy Investors Funds (EIF) Renewable Energy Holdings, through its wholly owned subsidiary, Landfill Energy Systems (LES), acquired Innovative Energy Systems (IES). IES, a privately held company, owns and operates a portfolio of 11 landfill gas-to-energy projects located in New York and Vermont. The IES portfolio includes developed projects with an installed capacity of 72 MW. Terms of the transaction weren't disclosed. With this acquisition, LES holds the rights to 45 landfills in 16 states, producing more than 200 MW of electricity along with high- and medium-Btu gas.
Nexterra Systems secured $15 million in equity financing from Tandem Expansion Fund and ARC Financial. Proceeds will be used to accelerate the growth of Nexterra's business. Nexterra's proprietary biomass gasification technology allows universities, municipalities, hospitals and industrial facilities to reduce energy costs and greenhouse gas emissions by switching from fossil fuels to renewable energy generated on-site using biomass.
DR & Efficiency
Pepco Energy Services was awarded a $6.2 million, 15-year energy savings performance contract by the Maryland Transit Administration (MTA). Pepco Energy is installing energy conservation measures to help reduce the MTA's energy consumption. Measures include lighting retrofits, occupancy sensors and daylight harvesting. Pepco Energy will also install a rooftop solar PV solar array for the Northwest Bus Division of the MTA. The MTA received funding from the local utility rebate program and the Maryland Energy Administration's Project Sunburst grant program. Construction began in January 2011 with completion anticipated in August.
Consert and Texas Electric Cooperatives (TEC) partnered to assist with Consert's growth within municipal and cooperative electric utilities in Texas. Consert's energy management solution consists of a network of hardware and software that uses wireless two-way communications to improve the efficiency, reliability and safety of electricity delivery. TEC represents 65 electric distribution cooperatives and the state's nine generation and transmission cooperatives.
Itron made a three-year commitment to the Frontier Project, a water and energy conservation demonstration project in Rancho Cucamonga, Calif., as the project's technology sponsor. The Frontier Project, a 14,000-square-foot LEED Platinum demonstration building, aims to educate resident consumers, commercial builders and sustainable advocates on the latest methods and technologies in water, energy and site conservation. It demonstrates a passive cooling system; alternative roofing options that reduce the heat gain of the building; and other energy-saving and environmentally friendly designs and systems.