Transmission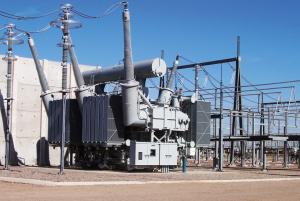 Siemens Energy was awarded a contract by Northeast Utilities for 115 kV and 345 kV gas-insulated transmission lines (GITL) for the Agawam (Massachusetts) and North Bloomfield (Connecticut) substation additions. The substations are part of the Greater Springfield Reliability Project, one of four major transmission projects comprising the New England East-West Solution (NEEWS), designed to address transmission system overload and meet federal and regional reliability standards. For the GITL portion of the project, Siemens is expected to provide engineering, design, assembly, construction and commissioning activities. Construction on the Greater Springfield Reliability Project started in substations in Massachusetts in late 2010 and will start in Connecticut in late 2011. The estimated in-service date is 2013.
Mitsubishi Electric Power Products selected Memphis, Tennessee as the headquarters for the company's heavy electrical equipment production in North America. A new $200 million, 350,000 sq-ft facility will initially produce large power transformers, occupying almost 100 acres in the Rivergate Industrial Park. Plans call for the plant to open with 90 employees and reach approximately 275 at full production. The plant will produce high-voltage power transformers for generator step-up and step-down applications, as well as autotransformers and shunt reactors.
Smart Grid
Incenergy LLC completed the first phase of the Pecan Street Project , a smart-grid demonstration in Austin, Texas. The project includes home smart-grid systems that capture minute-to-minute energy usage for the whole home and six major appliances or systems, at an installed cost of $341 per home ($241 for equipment plus $100 for installation). The systems are deployed in 100 so-called "green-built" homes at Austin's Mueller community, 11 of which have rooftop solar PV systems. This spring, the Pecan Street Project is expected to expand to a second group of 100 homes outside Mueller that are at least 10 years old. All participants in both groups are volunteers. Project team members from Pecan Street Project—the University of Texas, Incenergy, Austin Energy, Texas Gas Service and Environmental Defense Fund—have been conducting field trials of the systems since September 2010.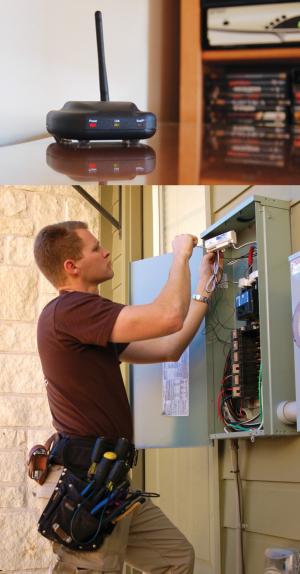 S&C Electric introduced the new IntelliCom family of wireless networking communication products. The new product line features IntelliCom WAN, a wireless high-speed wide-area networking router that combines throughput up to 400 Mbps with latencies below 1 millisecond. IntelliCom WAN features 802.11n mesh radio architecture, with multiband operation in the 2.4-GHz and 5-GHz unlicensed bands and the 4.9-GHz municipal licensed band. S&C says IntelliCom WAN is compliant with FIPS 140-2 standards required by the U.S. Department of Defense.
Tropos Networks is working with Four Points Technology to expand its availability within the federal-agency market to provide multiple fixed and mobile applications such as smart grid, public safety, video security, Internet access, etc. Four Points—a service-disabled, veteran-owned small business providing IT products and professional services to the federal government—offers Tropos' full suite of FIPS 140-2 certified wireless broadband products and services under its NASA SEWP contract, enabling federal government agencies to purchase at significant discounts.
Generation
Pacific Gas & Electric (PG&E) awarded a contract to Solon Corp. to design and build a 15-MW solar power plant near Fresno, Calif. Construction of